Are you ready for the Billy jealousy product review? If yes…take a seat and a cold glass of water as we review this product together.
Billy Jealousy is a household name for men who are into training and grooming their beards, so if you haven't heard about the product, continue reading this article.
Billy Jealousy is more than just a product — it's a product that becomes a  way of life that defines who you are.
The brand itself has been in the business of creating high-quality grooming products since 2004.
With their impeccable existence in the business of producing Men grooming product, it is very obvious they have learned a lot over the years and surely know how to serve their customers better.
you are going to learn kinds of stuff like;
Who is Billy Jealousy (About Billy J)
The founder
Types of Billy Jealousy Products
Pros and Cons
WHO IS BILLY JEALOUSY?
Billy Jealousy as a brand has won multiple awards from prestigious magazines such as Men's Health, Esquire, GQ, Men's Fitness, and many others.
In a very crowded field, these awards are a testament to our long-term commitment to creating superior grooming products with proven results.
They base their formulas not only marketing practices, but on scientific research, and They only use the finest raw materials to create our award-winning, PETA-approved formulas.
Sharply tailored for today's sophisticated soft boy, Billy Jealousy is geared towards those who know how to look good. After all, an investment in your appearance can really pay off.
Billy Jealousy Product Review: Who is Pat Parsi?
There would be no Billy Jealousy without Pat Parsi, this article will not be complete without crediting and complimenting him for his spontaneous Idea about Billy J.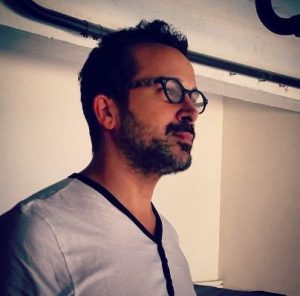 Pat Parsi & Danielle Rouso founded BillyJealousy in 2004 with the goal of creating a brand of highly efficacious grooming products driven by science and nature and wrapped in a sexy and fun brand experience.
Since then, the cleverly named and designed brand has steadily grown to include more than 40 products sold through hundreds of retailers in dozens of countries.
Pat Parsi speaking with Beauty in the Bag the outstanding success of the Bj, explained the cause for the name, after discarding over 300 potential names for the brand below;
We originally threw out 300 potential names for the brand and narrowed it down to two: Antidote and Slate.

Our friend Peter Benanti, who owns a nearby ad agency called Tractorbeam, was originally the VP of Marketing for Fossil.

Peter saw the name Billy Jealousy in Hong Kong in the 1980's. We liked how the name sounded edgy, memorable and unusual.

I think what ultimately sold me on the name was that it could be branded on just about anything: clothes, leather goods, accessories, etc.
Billy Jealousy Products
Billy J has a good number of products. like I said earlier BJ is more than a product, its a product that descends into a way of life, see some BJ products below;
COLLECTIONS
PRODUCTS
Beard
Hair

Shampoos & Conditioners
Styling
Treatments

Shave

Pre-Shave
Shave Creams
After Shave
Shave Kit

Face

Cleansers & Scrubs
Moisturizers
Face Kit

Body

Deodorants
Washes & Scrubs
Moisturizers & Creams
Tattoo Care
Beard Wash: Let your chin strap chow down on this rich concoction of aloe and gentle conditioners. The sulfate-free formula cleans, softens and detangles the beards. Leaves beard silky-smooth, manageable and frizz-free.
Directions of use: Apply to wet beard. Lather and rinse.
Beard Control: We all need a little control right? Beard Control delivers a light hold while giving you the best of both worlds: a natural look with just a smidgen of definition.
Conditions and protects without weighing hair down.
It Softens naughty curls, leaving your beard looking like you were cut from royalty.
Directions of use: Work a small amount into palms and massage the hands together.
Apply into beard, styling and smoothing as desired.
Reinforced Boar Bristle Brush:
Tame your beards with the Billy J reinforced, extra-firm boar bristle brush.
My Honest Review about Billy Jealousy Product
Now this is what we have been waiting for, My honest review about Billy J, you have it, BJ product is organic and trust me, you will never regret your newly found experience with Billy J.
Is Billy Jealousy Organic?
Yes! Billy J is 100% Natural/Organic.
The Outstanding Beard Envy Kit includes a hydrating beard wash with aloe and soy protein, an extra-firm, boar bristle brush and a styling beard control product with jojoba oil.
Some other reasons why I recommend this product is because,
Sulfate-Free
Cruelty-Free
Made in America
Esquire Award Winner
Men's Health Award Winner
AskMen Award Winner
How does Billy Jealousy work?
For your own peace of mind, don't expect Magic results, It takes 2 to 3 days to start experiencing the wonders of Billy J.
The product Guarantees you an astonishing look like you're cut from royalty in no time.
How to Use Billy Envy Product
Firstly join the BJ family by ordering your own Billy Jealousy Beard Envy Kit here and below are step guide on how to use them below;
Step 1: Wash Area for Application
Wet your beard (ideally in the shower). Massage with a small quarter sized amount of Beard Wash throughout your beard. Work into a rich lather, and rinse thoroughly.
Step 2: Dry Area for Application
Dry your washed beard with a  dry towel or blow dryer. Leaving the beard a little damp is fine. brush through the beard to detangle any loose hairs.
Step 3: Control
For beards under 3″, use a dime-sized amount of Beard Control; For beards over 3″, use a nickel or quarter-sized amount. Rub between palms, then work into the beard.
Step 4: Brush
Brush through the beard with a boar bristle brush to evenly distribute product and train hairs in the direction you desire.
Pros & Cons
PROS
CONS

Let's start with the shampoo – I haven't used any other beard shampoos so it's a bit difficult to compare but this one has a nice smell and suds up well. My beard feels softer after using it so it does the job.
The beard control does a nice job and I have many other products to compare it with. I have tried all sorts of oils and waxes but this beard control is what I use most consistently. It has a decent hold while conditioning my beard at the same time and it doesn't leave it all greasy and shiny looking.

bristles are plastic with only a bit of boar's hair. Honestly, it's Chinese made trash and is not suitable for beard brushing. Mine is far too coarse and is painful to use on my face. The only purpose it serves is to brush my head hair occasionally. Billy Jealousy should be ashamed for including such a sub-par product in their kit.
Frequently Asked Questions on Billy Jealousy Product Review
Can I use these products every day?
Use Beard Wash every other day and Beard Control every day. Washing your beard every day can strip essential oils, but Beard Control is ideal for everyday use to condition the beard and add a light hold for styling.
Why can't I use regular shampoo and conditioner?
The oils and hair on your head are different from the oils and hairs on your face. Facial hair tends to be more coarse and sensitive, so our products are specially formulated for use on your face.
Can I use these products on my moustache?
Yes! And for extra hold, add in Bulletproof Mustache Wax or Tin Man Beard Wax.
This is the end of our Billy Jealousy Product Review, Kindly make sure you purchase any Billy J product with our affiliate links.
If you have anything you will like to add to this article use the comment section below.