Does Garlic Help Beard Growth? Many hacks are around the world where people come up with creative approaches to tackle situations. Using garlic for the growth of your beard is one of such amazing facts.
So, does garlic help beard growth? Yes, it does help grow the beard. Garlic is a natural ingredient containing antimicrobial activities that aid in the killing of germs and bacteria that can damage the scalp and hinder the growth of your beard. Raw garlic contains vitamin C that is ideal in promoting and boosting collagen production which is an excellent ingredient necessary to grow beards.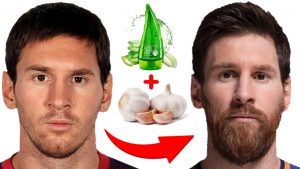 You may be suffering from hair loss that is very unnatural. Garlic has some benefits to offer you which will rescue you from hair loss and as a result, add to the volume of your hair.
I'll discuss many things around the benefits of using garlic as a beard grower and how to do the tricks that work.
Let's examine these entire facts one after the other.
What is Garlic?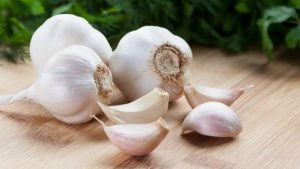 Garlic is a spice similar to the onion that is traditionally used in the kitchen. It has a strong flavour it can add to your dish.
Apart from kitchen flavour property garlic is known for its medicinal benefits and had helped in many ailments for centuries.
This powerful ingredient is known for its great role in hair and beard care. This is good news for people suffering from hair loss and other diseases related to the scalp or when the beard has stunted growth.
I will relate more benefits of garlic to the beard hair as we proceed in the article.
Do you want to actually know why garlic is an excellent beard hair agent naturally? According to research that was published in India Journal of Dermatology, Venereology, and Leprology.
If you apply 5 percent of garlic gel on an affected area of your scalp or skin beneath your beard where you lost hairs will cause hair regrowth.
This further shows that hair loss is not natural but deficiency of some nutrients that hinder blood flow.
The study further emphasized that the sulfur and selenium contained in garlic can help rebuild the structure of your hair shaft.
This implies that it doesn't only help your hair regrows but adds strength to your hair shaft. This is quite a miracle natural product, isn't it?
Let's see what benefits Garlic has to offer our Beard
Garlic is endowed with a lot of beneficial rewards for your beard; all you need to do is ensure that you use it. How to use garlic on your beard? Don't worry we shall discuss that soon.  Keep reading.
Garlic is known for its antimicrobial activities that help in battling bacteria and germs that dominated your hair scalp thereby damaging and inhibiting hair growth
Garlic is rich in vitamin C which is an essential vitamin when it comes to beard hair growth.
Garlic contains selenium known for its ability to boost blood circulation around the scalp and skin for maximum nourishment for better hair or beard growth.
It helps in the cleansing of hair follicles, strengthens them, and also helps prevent clogging, avoids unnecessary hair loss.
Garlic helps to calm disturbed hair scalp and treats issues of dandruff and the likes.
The consumption of garlic will boost your testosterone levels naturally.
How to use garlic to grow your beard
It sounds a bit funny and almost impossible for a layman when you suggest that garlic can be used to grow your beard.
For now, you should be familiar with the reason why I said you can grow your beard using garlic, let us observe the various ways to do so:
Garlic and Honey for Beard Health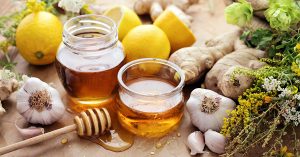 Garlic and Honey is a good combination that can boost your beard health and makes it grow well. It is highly recommended to you to mix honey and garlic together in making a beard mask that will, in turn, make your beard grow stronger and healthier.
What you need to make the Mixture
Honey
Garlic juice
Blender or grater
A small bowl
Water
2 cups
Stirrer
Steps to Application
Get a cup of honey and cover it with a clean cover
Grind or blend some amount of garlic to get the juice out and pour in a cup
Mix the honey with the garlic juice in a bowl
Stir the two mixtures well and then start applying on your beard hair.
Ensure you massage your beard very well so that it gets to your skin beneath
Apply the Mixture on your beard and leave for 30 minutes and rinse with water.
Garlic and Coconut oil for the Growth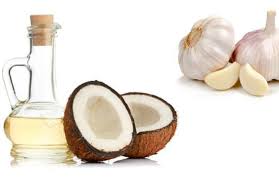 The combination of garlic and coconut will tackle your hair loss and then makes it grow better than ever. If you are already thinking of a natural way to keep your beard healthy, then try this particular hack as it is promising and will go a long repairing your skin to grow more beards.
Things you need
Garlic
Coconut
Bowl
Stove or any flame source
How to prepare and apply
Warm your coconut oil on a stove]
Make your garlic juice and pour it in a bowl
Mix the garlic juice and the coconut oil together
Apply the mixture to your hair and ensure that you massage it into your scalp and then leave it for 25 to 30 minutes
Wash it off with warm water
Dry your hair with a clean towel
Garlic oil for beard Growth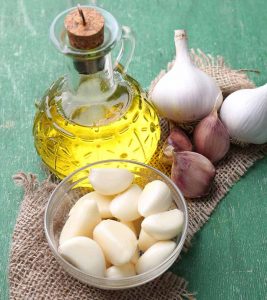 You can also use garlic oil for your beard growth. Remember, any oil collected from a natural product like plants are essential, so, you are not to apply an essential oil from garlic to your hair for its natural benefits but you are to add garlic to any of the essential oils you know and trust.
You can decide to add garlic to olive or coconut oil and leave it to immerse your hair and scalp or beard overnight. Do this regularly until you begin to see a reasonable result. This can be done at home or anywhere you are comfortable with.
Garlic and Aloe Vera Juice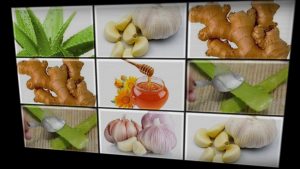 Aloe Vera juice and Garlic Juice have been a great impact when it comes to growing your beard. This has to do with the natural benefits that are associated with them.
For instance, Aloe Vera contains antibiotic and anti-fungal properties that act as a key reason why it aids in the rapid growth of hair.
Mixing Aloe Vera with Garlic is another boost to the growth of your beard. The difference between aloe vera juice and aloe vera gel is that you can best use the gel topically and the juice can be consumed if you so wish.
Things you need
Garlic
Aloe Vera
Bowl
Spoon
Knife
How to Prepare and Apply
Here are the various ways to prepare and apply your garlic and aloe vera mixture to your beard for rapid growth:
Get your aloe vera and slice into pieces with a knife
Remove the gel from the aloe vera and pour in a bowl
Make the juice of your garlic and mix with the aloe vera gel in the bowl
Stir the mixture very well and then apply on your beard
Ensure that you massage your beard so that the mixture reaches the skin beneath very well
You can leave overnight and then rinse with water the next day
Repeat these steps regularly until a reasonable result is achieved
Garlic and Onion Juice for Beard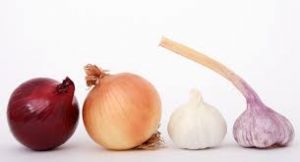 The combination of onion and Garlic juice is effective in growing your beard. Onion is known for its ability to open blood circulation around your scalp, the same it can do when it comes to the skin underneath your beard.
As for garlic, it is also antimicrobial properties that create a clear way for the rapid growth of beards. This is possible because the antimicrobial activities of garlic kill germs and bacterial causing hair loss.
Things you need
Garlic
Onion
Cup
Knife
Bowl
Clean water
How to Prepare and Apply
Cut your onion into two halves and then squeeze out the juice with squeezer of grater
Do the same with your garlic to get the juice out
Mix the two juices together to form a mixture
Apply the mixture on your beard regularly until a good result is found
Always remember to rinse with clean water after application.
Garlic and Argan Oil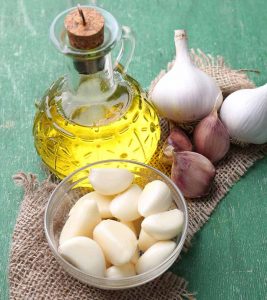 Argan oil is an essential oil that is actually known for its ability to make your hair grow better and faster.
Do you know that you can also combine the oil and garlic together for better beard growth? This is very possible and you can always practice it to keep your beard healthy and fresh.
What you need
Garlic juice
Argan essential oil
A small bowl
Knife
Grater
How to Prepare and Apply
Pour half of your argan beard oil in a small bowl
Cut your garlic into smaller pieces and get your juice out of it.
Mix the garlic juice and argan oil together
You can warm them up with fire a little and allow to settle
Apply on your beard regularly for two to three weeks for a better result
Garlic and Aloe Vera gel for Beard Growth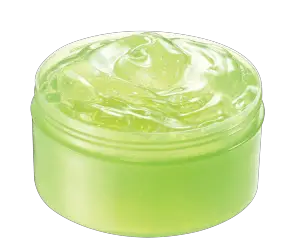 Garlic juice can also be mixed with aloe vera gel to make a good mixture for beard growth. Aloe is known for its impact when it comes to causing easy blood circulation around your scalp or the skin underneath your beard. If you add the gel or juice along with garlic juice, it will perform you an awesome job for you.
Things you need
Garlic
Aloe vera
Small bowl
A knife
Spoon
How to Prepare and Apply
Using the provided knife, cut the aloe vera into halves
Use the provided spoon to collect the aloe vera gel into a small bowl
Get the garlic juice and mix with the aloe vera gel and apply small honey
Stir the mixtures together until well mixed
Apply and leave overnight
Rinse with water the next day
Dry with a clean towel
Repeat the same steps regularly for a good result
Questions and Answers about Garlic and Beard Growth
Can I grow a beard and moustache by applying garlic juice on my face and will it damage my skin
Garlic juice has the ability to help your beard and moustache grow due to its anti-microbial properties but applying it directly to your skin is not ideal as it will cause some skin irritations.
If garlic can damage your skin is not sure. Garlic may be acidic but since the acids contain in natural products are organic, it is not expected that garlic should damage your skin for applying it.
Your skin will only get irritated and that's why you are advised to mix the garlic juice with other ingredients.
Is there any Side Effect for Using Garlic on Your Beard
People are very vigilant; they may want to know if actually there is any side effect upon apply garlic to their beard.
Garlic is natural, and it is not expected to have side effects when applied as supposed. For instance, I mentioned that you shouldn't apply garlic directly to your beard or any skin area covered with human hair.
This is because applying garlic alone can affect your skin negatively and thereby causing irritation. So, it is safe to apply garlic to your beard by mixing it with essential oils or ingredients such as honey, aloe vera, etc.
---
Final Words – Does Garlic Help Beard Growth?
Garlic is one of the best natural products you can always find. Applying it to the areas you lost hair on your body will be a fantastic decision.
As you can see, garlic has a lot of benefits, ranging from its antimicrobial properties that help in the destruction of bacterial and germs, its richness in vitamin C needed for hair growth and so on. it is also good for boosting blood circulation around your scalp for the rapid growth of beard.
I recommend that you follow the steps of applying garlic to your beard for an amazing result that will finally put a smile on your face.
Lastly, always seek dermatologist advice before applying any ingredient on your skin to know if there will be no side effects or the issue of allergic.
What is your take on this article? Do you think garlic is worth applying to your beard? Don't you think there could be other better ways? If there is any contrary opinion, please don't hesitate to drop it on our comment box.
Best Regards.