How to use aloe Vera to grow beards: Using Aloe Vera for our beard for steady healthy growth is no longer news but has been part of humans over the years. I will give you some insight into this amazing plant and also let you in on some of its secrets, how to apply it, and how to use it.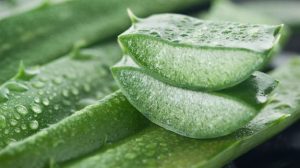 Aloe Vera without any doubt is broadly used in the beauty industry as a beauty product for a lot of good reasons that promote your beauty in a unique way.
It is a natural product that contains anti-viral and anti-bacterial characteristics and can tackle constipation as well as diabetes in humans.
Aloe Vera is not a plant to be taken for granted due to a lot of benefits that are attached to it from beauty creams, healthy juices, and supplements for a lot of foods that you consume on a daily basis.
This plant should be called a miracle plant as it has a lot of incredible benefits one of which I am going to discuss in a minute.
The height of an average Aloe Vera is one foot or a maximum of two feet and it contains bitter leaves that act as a defence mechanism to keep insects and animals away from feeding on it.
How to Use Aloe Vera to grow your beard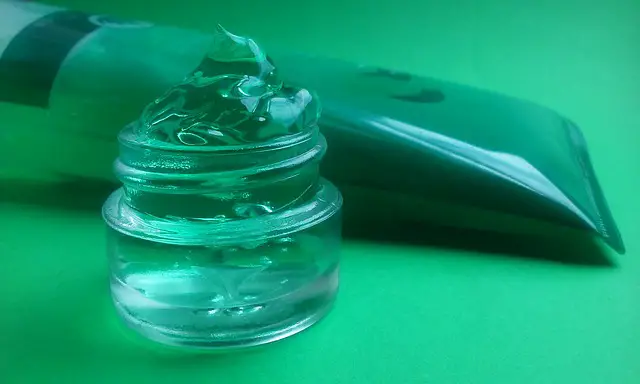 Scoop our your homemade Aloe Vera Gel or the one you bought, and make the application gently on your facial area where you have hairs. Allow it to stay on your face for 15-30 minutes, and then clean off with warm water. 
You can apply the Aloe Vera gel to your face twice daily in order to speed up your beard growth.
You can grow Aloe Vera at your backyard or get it in one of the stores around you (like this one on Amazon).
How to Apply Aloe Vera to your beard
Things you need
You don't need many tools when it comes to applying Aloe Vera to your beard or any other part of your body. So you will need.
A sharp knife
Aloe Vera itself
Spoon—optional
Small bowl
Other ingredients like oils or vitamins
How to apply Aloe Vera
Here are the simple steps you need to follow to apply Aloe Vera on your beard for growth:
Pick your sharp knife and cut the small portion of the Aloe Vera
Slice the small portion into three so you can use each one for each side of your cheeks and the jawline.
You may decide to use a spoon to get the gel out of the Aloe Vera
Then rob your beard with the gel, ensure the gel gets into your skin very well.
Do the same to the other side of your cheeks and the jawline.
Leave the applied gel on your beard to dry for 15 to 20 minutes
You can do this 2 to 3 times a week until you get a good result
Rinse with clean water and dry with a towel
Other places you can apply Aloe Vera
You can apply Aloe Vera on the following part of your body:
The whole body as part of a cream
Face as gel or part of a cream
Legs as part of any natural oil e.g. coconut oil, Castor, and so on.
Other Natural Ways to Apply Aloe Vera to Beard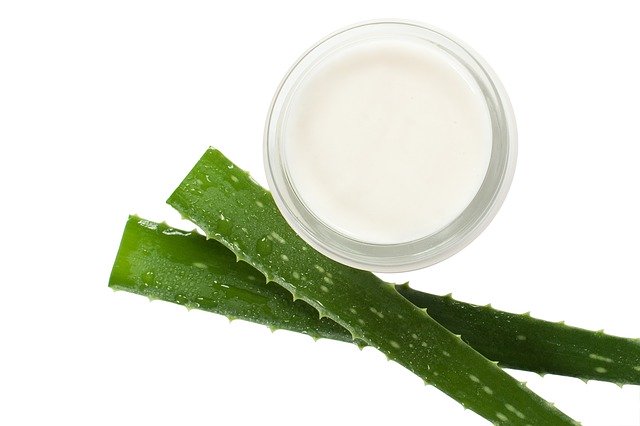 Aloe Vera Juice and Vitamin E Capsule
Vitamin E capsule contains vitamin E that is known for its essential impact when it comes to a healthy scalp. Vitamin E will support your scalp and then boost the hairs on it; adding it to Aloe Vera will enhance the chances of your beard to grow fuller and thicker when applied to it.
The application of Aloe Vera to your beard hair removes oxidative stress and helps to preserve the protective lipid layer.
How to apply this method
There is a technique through which you can apply this method on your beard. The technique is explained below.
Things you need
Aloe Vera gel
Castor Oil
A small bowl
A knife
One Vitamin E capsule
How to mix and apply
If you want to grow your beard using Aloe Vera and vitamin E capsule, follow this instruction carefully:
Get one Aloe Vera
Use a knife to Slice the Aloe Vera into two so that the gel can be reached
Remove the Aloe Vera juice by scratching the Aloe Vera with the knife you sliced it with
Get a small empty bowl and collect the Aloe Vera juice or gel into it
Get a castor oil and add one teaspoon of the castor oil to the Aloe Vera juice
Pick your vitamin E capsule and add one to the mixture of Aloe Vera Juice and Castor oil
You can add the vitamin E capsule by cutting the upper part with a clean knife so that the liquid will be released into the mixture
Mix the mixture well until you can see only the white colour of the Aloe Vera Juice
Now your mixture is ready
Apply the mixture on your beard using your hand. You can apply using your two hands
Massage your beard with the mixture for like 2 to 3 minutes to get into your scalp
If you applied it in the night, you will need to leave it on your beard overnight and then wash it with clean water in the morning
Repeat the same procedure for 8 to 10 days until you begin to get a fast result. It will grow your beards thicker and fuller within a short time.
Garlic and Aloe Vera
Garlic is another wonderful plant everyone knows about and has been so special when it comes to health benefits. Now, we are about to unleash its potential on the beauty part. Let us look at how to go about it together.
Garlic is an anti-bacterial natural product that helps to kill germs and bacteria responsible for causing damages to our hair scalp, and then further inhibits hair growth.
The raw garlic is widely accepted to be rich in vitamin C which is great in promoting hair growth. Garlic will promote collagen content and then boost your beard hair growth.
How to apply this method
Let us look at the technique through which garlic and Aloe Vera can be combined for beard growth:
Things you need
Aloe Vera
Garlic
A small bowl; plastic or glass
Petroleum jelly is popularly known as Vaseline
How to mix and apply
Get two garlic seeds and pill their backs
Place the two garlic in a small glass or plastic bowl
Get a grater and grate the two garlic in the same bowl you placed them earlier
Pick your Vaseline and add half tablespoon of it in the bowl containing the grated garlic
Use your hand to remove the Vaseline from the spoon if it is not dropping from it.
Add one tablespoon of Aloe Vera gel to the mixture
Add one piece of vitamin E capsule
Mix everything together well
Apply on your beard for 6 minutes and rinse it with clean water 30 minutes later
Repeat for up to 7 to 10 days until you begin to see the result
Benefits of Aloe Vera on your beard hair
Aloe Vera plant is a good antioxidant that has anti-microbial characteristics, can prevent you from ultraviolet radiation, treat burns, wounds, and remove stress and depression.
The plant of Aloe Vera is found across the globe in herbal homes as a food supplement and in cosmetics as food.
The benefit of Aloe Vera plant does not end there. If you want to use it for your beard growth at home, there are lots of benefits that come with it and they are:
It helps to remove itch
If you, unfortunately, have the problem of itching scalp and have been giving you unpleasant experience on a daily basis, Aloe Vera is one of the most effective remedies you can apply to save you from this agony.
In a similar way, I have explained above on how to apply the gel of Aloe Vera, apply the gel to the affected area of your beard and it will help to reduce the itching by removing the inflammation caused by dandruff or any other skin disease causing it, and also helps your beard hair grows thicker and fuller.
It can clean oily beard hair
When you apply Aloe Vera to an oily hair, will help strip off extra oil from the strands. This will make your hair look shinier, healthier, and above all less oily.
For those with drier hair, and still get relatively oily hair after some few days, will find that your hair will eventually become softer when you apply Aloe Vera to it.
Aloe Vera will repair your hair
Aloe Vera contains numerous vitamins such as A, C, and E, using it without a doubt will promote the growth of new cells on your beard hair, besides that, it contains vitamin B-12 and folic acid that will keep your beard hair intact.
Due to its ability to work as a coolant, Aloe Vera can help repair your hair from sun damage.
It promotes hair growth
One of the most amazing benefits of Aloe Vera is that it actually promotes blood circulation to the specific area it is applied to; no wonder people with wounds are often advised to use it on the affected area for a quick recovery.
When it is applied to the scalp, the blood flow will be increased in that area and as a result, reduces hair loss and breakage.
---
Final Words on How to Use Aloe Vera to Grow Beards
Aloe Vera does not usually cause health problems but there are some little side effects when applied on a specific area by some people. It is recommended that you should do a patch test on your skin before applying Aloe Vera.
This will ensure that your skin is not allergic to the gel and a lot of records have shown that some people are sensitive to the gel due to their sensitive skin.
You can use Aloe Vera gel or juice to grow your beard without any medical side effect as long as you do a patch test prior to the application approved for you to go ahead.
A lot of benefits for your beard growth are found in Aloe Vera, so having it as your beauty companion is a good idea.
What is your take about this article? I will like to read your opinion on the comment box.