Looking for Where to buy organic skincare ingredients in Lagos, Nigeria? Jump right in and let's help you find the right answers.
Organic skin care ingredients are usually sought after by many beauty brands out there in the market.
Nowadays you can hardly differentiate between organic and inorganic ingredients because a lot of sellers out there claim they sell organic while in reality, it is not.
Enough of buying fake organic ingredients. In this article, we will show you where you can get organic skincare products that will not disappoint you.
Where to buy organic skincare ingredient in Nigeria – Offline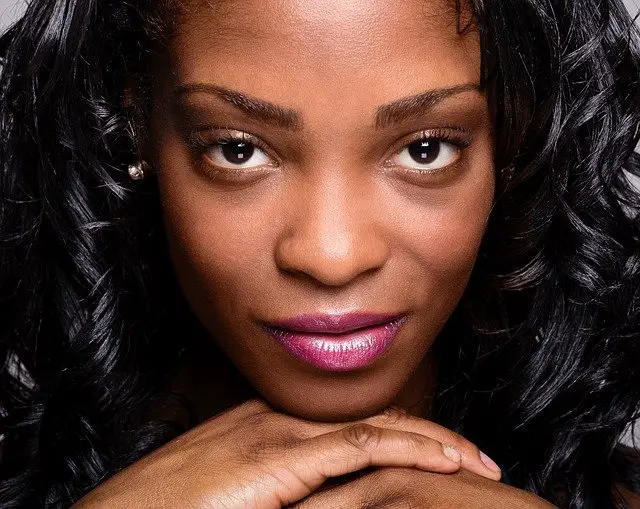 There are several places to buy organic skincare ingredients offline in Nigeria, here are a few:
Pentagon Plaza, No 23 Opebi Road, Ikeja, Lagos Nigeria
Phone: 0816 624 2541
Allure Cosmetics is one of the best online beauty stores offering sales of beauty care products, hair care products, makeup products and skincare products at lower prices.
Doranne Beauty Studio, 6D Shafi Sule off Wole Olateju, Lekki Phase 1, Lagos Nigeria
Phone: 0902 129 7143
Beauty Revolution is an online store offering sales of makeup and skincare products, hair care products and other ranges of beauty products and accessories.
42 Wahab Larinde Mafoluku Airport Road, Ikeja, Lagos Nigeria
Phone: 0701 123 1376
GlamBeauty Nigeria is an online beauty and makeup store offering sales of quality and affordable beauty care products including makeup and cosmetics products.
These are some physical places to get your organic skincare ingredients offline.
Where to buy organic skincare ingredient in Nigeria – Online
To shop online visit Jiji.ng
What are organic skincare ingredients?
Organic skincare ingredients are generally ingredients that are gotten from nature, that is, they are usually of natural origin and have not been contaminated.
Though take note that there are some organic ingredients out there that are not hundred percent natural. Preservatives are being used in some of these organic ingredients that are not hundred percent natural.
The benefit of using organic skincare ingredients
Brands prefer organic skincare ingredients to other inorganic ones because nowadays buyers prefer products made with organic ingredients.
The demand for organic skincare ingredients is fast rising because of how effective it can be. People prefer organic because it is more lasting, it is natural and does not need an extra preservative to make it last longer.
Importance of using organic skincare ingredients
Like we said earlier, organic ingredients are those that develop naturally without the addition of any chemical to enhance or manipulate it. There are obvious reasons why organic skincare ingredients are important.
Natural ingredients will nourish your skin
The skin is porous, it will absorb anything that has been put on it, whatever you put on your skin goes into it by absorption. This is the reason we should focus on applying organic skincare ingredients on the skin to enable it to nourish the skin. Chemicals may be toxic to your skin and some of them contain disruptive content that may be harmful to your skin. Organic skincare will keep your skin soft and shiny.
Reduced chances of irritation
Some chemicals out there cause irritation when applied on the skin. This is dangerous for those who have very sensitive skin. Some chemicals may cause massive irritation which would further make one uncomfortable.
Keeping things natural will make things better and prevent irritation.
Natural Ingredient prolongs health
You may not be aware that some of the chemicals you apply on your skin could be damaging your health unknowingly. To avoid this you need to make use of organic skincare ingredients.
Natural ingredients are good even for the environment
Isome certain chemicals are dangerous for the skin, imagine the damage these chemicals will cause to the environment.  Buying organic skincare ingredients is not as hard as you may think.
You will need to look closely before buying as we will list places you can buy these organic skincare ingredients offline and online.
Skincare ingredients you need to avoid
Take note that there are some skincare ingredients out there you need to beware of and avoid it like a plague.
According to the Environmental Working Group on average, 12 products containing over 160 unique ingredients are used every day by women. Some of them contain endocrine disrupters which can affect fertility and also hormonal balance.
Ingredients you need to avoid in skincare
Toluene
Toluene is a chemical majorly found in hair dyes, nail polish etc. If you are a pregnant woman you need to avoid nail polish and anything containing toluene entirely, it is very dangerous.
Parabens
These are preservatives found in most soaps, makeup etc. They are popularly known as endocrine disruptors and they can lead to hormonal imbalances which may lead to breast cancer. A large percentage of cancerous breast tumours contain parabens.
Phthalates
This is an ingredient that is usually added to plastic to keep it from becoming brittle. They are used mostly in fragrances and in some other skincare products like nail polish. This could cause reproductive problems as well.
Artificial Fragrance
A lot of skincare products contain artificial fragrances. Many producers do not really expose what exactly is in their fragrances, sometimes it could contain irritants.
Formaldehyde
This chemical is used as a preservative in cosmetics. It is linked to asthma and developmental toxicity.
Oxybenzone
This is also known as an endocrine disruptor which can alter thyroid function. This is also linked to skin allergies.
Triclosan
Triclosan was banned in 2016 from being used in skincare products. It is an antibacterial agent. Triclosan is an endocrine disruptor which is very bad.
5 best organic skincare ingredients
Shea butter was originated in Africa and it is popularly known around the world for its nourishing effect on one's skin.
Vitamin C for skincare

When Vitamin C is added to skincare products it gives a bright and good looking complexion and can also improve the skin elasticity.
Coconut oil for skincare

This is like a big deal in the skincare world it can be used normally as coconut oil or as a carrier for other ingredients.
This is used in many beauty places and by skincare brands because of its soothing effect. It is a solution to itchy skin.
This ingredient is capable of giving your skin a younger look and also helps rejuvenate your skin.
Final words on where to buy organic skincare ingredients in Nigeria
The major purpose of this article is to advise you on where you can buy the best organic skincare ingredients to make your skin glow.
Please note that while we deem it our duty to advise you on where to buy organic skincare ingredients, it is your duty to make enough research on the TYPE OF SKINCARE INGREDIENTS that will work with your skin. We are no skincare experts and it is therefore important for us to share this with you.
The skin remains a very delicate and important part of the body, and you owe yourself that duty to find out what works for your skin and not.
Every Tom, Dick & Harry are skincare experts nowadays. They call their products organic, meanwhile, these products are filled with terrible products that you need to avoid because they will harm your skin.
To be forewarned is to be forearmed.
Stay Safe out there.
In case you know where organic skincare ingredients can be bought in your State, please do readers a favour, drop these addresses in the comment box below. Let us find out places as we help one another.