Where can you buy the Andrea beard growth product? We are going to share all you need to know about the Andrea Essence Oil with you here. Fasten your seat belt. It's a journey.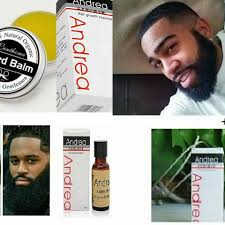 In this article, we will be considering the following topics.
The actions of Andrea Oil
The Benefits of Andrea Oil
The Side effects of Andrea Oil
How to Apply Essence oil on your Beard
Fake and Original Andrea Oil
Further Questions and Answers around Essence Oil
---
Ingredients of Andrea Hair Growth Essence Oil
Andrea Hair Growth Oil is made up of the following ingredients that are unique about it:
Plant Essence
Ginseng
Ginger
Pure Grape Seed Oil
Polygonum multiflorum
Contents of the Ingredients
The above ingredients made up the Andrea Hair Growth oil. Each of the ingredients is an essential natural product with lots of Nutrients that can affect our hair positively.
Remember, our basic aim is to use Andrea Hair Growth oil to grow our beards. Can you observe the contents of each ingredient in terms of Nutrients with me? Now let's go there:
Ginger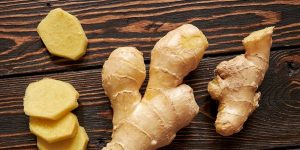 Ginger is known to be a perfect hair conditioner due to the fact that it is rich in minerals and essential oils. It is a natural product which when applied to your hair makes it easily manageable and you can as well put it into different styles.
It can aid in making your hair softer and shinier. If you are in need of a good remedy for dandruff, dry hair, and itchy scalp, ginger is your best companion for such a remedy.
The reason why I am recommending ginger as a remedy for scalp and hair infections is that it contains anti-inflammatory, and antiseptic features that maintain the health of your scalp, as well as keep it clean.
Polygonum multiflorum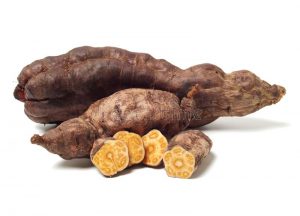 As for Polygonum multiflorum, it is good at colouring and making your hair grow well. If such content is found in Andrea essence oil, that will be a perfect product to use in growing your beard.
Pure Grape Seed Oil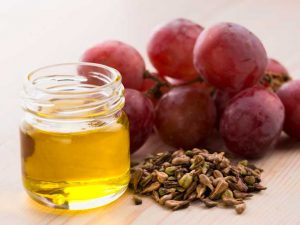 Being that pure grape seed oil contains a lot of vitamin E that is normally needed by the hair, it is qualified as part of the essential oils that made up Andrea.
This oil is ideal as it will help you grow your beard or even head hair in a healthy way. The proteins are extensive; minerals and linoleic acid are contained in it and for this reason, offer lots of benefits for your hair.
If you want your hair to look nice and shiny, there is no need to hesitate in applying it to your hair and for sure, it will not feel greasy.
Why You Should Buy The Andrea Beard Growth Oil
You can't just begin to use a product for no reason. This is what you naturally know. No one teaches you to accept something as an adult unless there is enough evidence that when used, a specific result is awaiting you.
Naturally, Andrea oil is used to grow your beard and hair. This is why you basically need it for your hair or beard growth.
Using Andrea for Beard Growth
The first natural secret about beard growth is the Testosterone hormone. This hormone will determine how fuller or thinner your beard looks.
For men around 19, the testosterone level is 264 while men around 38 have a testosterone level of 916 nanograms for each deciliter.  This implies that it is expected that older adults should have more beard compared to younger adults.
If your testosterone level is low, definitely, there is no way you can ordinarily grow beard unless it is treated. This means a low level of this said hormone can affect your beard growth negatively.
The only alternative way for men with low testosterone levels to increase beard growth is that they should take supplements after consultations from a qualified and reliable doctor.
There is a byproduct of Testosterone which determines the rate at which your beard grows, it is called dihydrotestosterone, the world hydro signifies that this by-product is liquid in form—DHT.
For knowledge sake, DHT is activated by enzymes in your hair follicles oil glands.
What are the benefits of Andrea Oil
It is important to know the benefits of Andrea Oil before using it; not knowing it is automatically an abomination in my creative principle.
It helps to moisturize your scalp and therefore make it healthy and fit for beard and hair growth
It grows beard and hair for men, hair for women
It can increase your beard growth and make your hair shiny and soft
If you want your beard to darken and look mature, Andrea oil is your choice, it also improves hairline receding
Lol, your hair is safe from baldness if you can apply Andrea oil regularly
Being an essential oil, it uses the power of the essential products contained in it to improve blood circulation around your scalp or skin
It prevents premature grey in young men and women
These benefits alone should trigger your morale to want to get this oil with immediate effect but we don't write articles with the first intention to get income in MBG but to inform you of why a product is best for you.
Is there Side effect on Andrea Hair Oil
It is almost impossible for a good thing to not have a bad side. This is the case of Andrea Oil, we want to know the side effects so that you can take a precautionary approach while using it.
One thing I know for sure about all-natural products is that they shouldn't be used in excess.
Funny enough, the side effect of Andrea Oil is the Fake one. As far as you don't use the original one in excess, there will be no side effects on your skin, scalp, beard, or hair.
This information shows that Andrea Hair oil is 100 percent natural, it is safe and easy to use on all hair types.
In case you are thinking of your beard right now, the essence oil is suitable for it too. It helps to cleanse your scalp pores, and then stop the formation of DHT responsible for hair loss or baldness.
You are assured also that during the process of application, Andrew oil will remove all the toxins found on your scalp and hair follicle—your hair will be free from retarded growth or infections.
How do I use Essence Oil for My Beard
This is the time you begin to think of how to use Essence oil on your beard since you now understand basic things about it. I will share a simple method with you in a minute:
Essential oils you can mix with Andrea Essence oil
Here are the various essential oils you can mix with Andrea essence oil to achieve a good result:
Rosemary
These oils will do well on your beard for the time being. I urge you to do proper mixing and then get an incredible result.
One thing about this mixture is that it helps to enhance the power of the essence oil containing anti-oxidants, antibacterial, stimulants, and anti-inflammatory.
How to Apply Andrea Beard Oil
We are getting close to the most important aspect of the whole journey—how to apply Andrea Beard Oil. You need to learn the proper way to apply this essence oil for an effective result, that's the game here.
The thing you need for this process
Castor Oil
Coconut Oil
Small Bowl
Andrea Essence oil
The hacks on application
Fetch an equal amount of Ceno coconut oil and Castor oil depending on the amount you need
Mix the two oils in a portable bowl
Add 3 to 5 drops of the Essence oil into the mixture and then mix again
Fetch the oil with your palm, and rub on your scalp, massage your scalp until the oil reaches every angle and beneath the skin
Apply it in the night and leave till the next morning
Rinse the oil with warm water and then dry with a clean towel
Don't wash your beard with soap but you can wash it with shampoo if you so wish by mixing it with a little amount of Andrea Essence oil
Add Hair Growth Vitamin. This will trigger the rapid growth of your beard as it will supply your body with the important nutrients needed for your beard to grow well.
How do I know the Original Essence Oil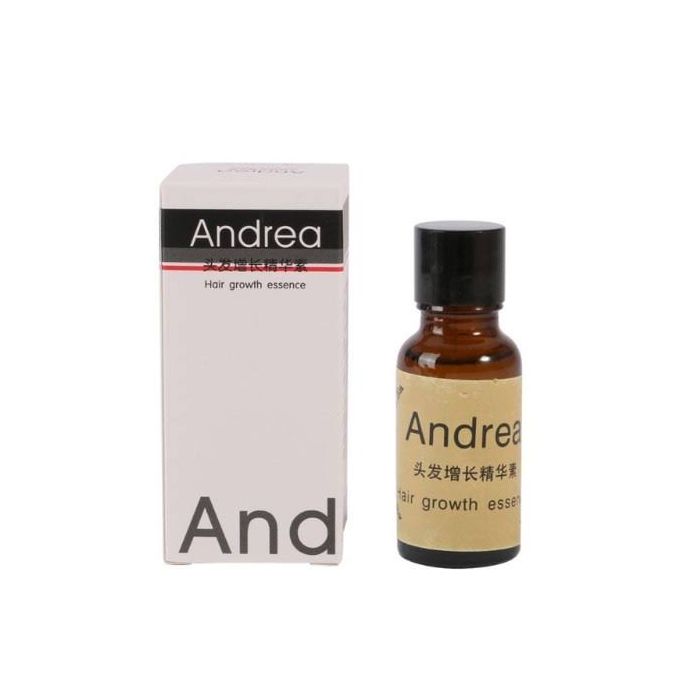 There is a fake essence oil. Pay attention to this very important information so that you don't get your beard damaged using bad Andrea essence oil.
One of the ways to know that Andrea Essence oil is fake is when it is sold is a crazy low price. Beware of such encounter, though this way is not 100 percent a sure way to detect the fake Andrea as the person selling may be pressed and forced to sell at a relatively low price.
The best way to identify fake Andrea oil is to buy it from a reliable store you know and trust.
If you are buying online, buy from platforms like Amazon, eBay, Konga, or Jumia. These are the reliable online store in Hierarchy but it doesn't mean you will not get the fake one if the seller is not well monitored until delivery.
Review of Andrea Essence Oil
Here we are for the review of the Andrea Essence oil. We need to know why we should purchase it to grow our beard and this can be done through the reviews of the features.
5 x 20ML Andrea Hair Growth Essence
CLICK HERE TO BUY ON JUMIA NIGERIA
Andrea is a product with a lot of powerful benefits as I mentioned above. It is an ideal hair growth that can rapidly enhance the growth of your hair or beard, especially when mixed with other powerful essential oils like Castor and Coconut oil.
Let us look at the review of this one in particular, how do we justify a reason to buy it? Are there features that make it a product worth buying? Let us look at that fact together if there is any:
Feature of the Product
Here are the general features of the product:
It helps to enhance the growth of your beard and hair in a rapid manner
It will work ideally for you only if you allow it get to the follicle well
It contains ginger which is one of the powerful antioxidants that exists
It helps to fight the radicals around your scalp
Ginseng is known for its therapeutic properties for the health of hair follicles
Pros and Cons
Let us see what the customers are talking about this product of positive or negative, this will determine whether you should go for it or not but I am sure you will be convinced to go for it.
The Pros of the Product
My hair started growing fuller and stronger after application
The mixture of shampoo and this product impact my hair texture making it slightly thicker
I love the smell and the way it grows my hair faster
Cons of the Product
I used this product, but I have not seen any result, so I have to buy more to try
I am not sure because it looks like water in a bottle to me, I will continue to use it for the next couple of month to see.
Note: the pros and cons are derived from the paraphrased comments of the users. I am recommending this product to you because people are really happy with it and those who appeared to the right negative review about it tend to still have hope that it will work.
---
FAQs for Andrea Essence Oil for Beard Growth
Does Andrea Hair Growth Essence work
In my opinion and experience about natural ingredients, I will say yes, it works since it is made up of these said natural ingredients including ginger and ginseng are effective managers of beards and as such, will make Andrea essence oil work.
Other evidence that it works is that customers on the Amazon store testified that it works fine.
How do I know if my Andrea Hair Grows
This is another important question that should be answered. You don't want to waste your money and energy right? It is very possible for you to identify the effect of Andrea beard hair growth.
The sharp way to know fake Andrea from the original is the white liquid that looks like water in a bottle.
Does Andrea Hair Growth work for Beards
If you look at the entire article, you will realize that I have been preaching about how Andrea essence can help grow your beard. Definitely, the answer is yes.
In as much as you buy the original Andrea, you can apply it on your beard, and it will grow it rapidly; don't forget to follow the directives given for mixing and application.
Can I use Andrea without Shampoo
I only recommend that you should use shampoo along in case you need freshness smell after wash. Andrea content is sufficient enough to grow your beard, so there is no need using shampoo unless you actually want to.
Can Andrea Beard Growth be used alone
This is Andrea that contains different essential oil that can grow beard alone, as such, it can be used alone. I only asked you to use it with other essential oil in order to boost the growth rate.
This means, if you need a rapid growth of your beard, mix Andrea essence with olive oil, coconut oil or castor oil as you may desire.
What is the use of Andrea Oil
There is no doubt that Andrea oil focus on repairing your hair follicles, and also enabling easy blood flow around your scalp.
If this is a phenomenon behind the scene, Andrea oil inhibits hair loss and provides enough nutrients to strengthen your beard or hair to grow better and fuller.
Does Andrea Essence have any side Effect
Andrea Essence is an organic product—i.e. it is made of organic contents, therefore, it is not expected to have any side effect. If you encounter any side effect, it must have been that you have been using the fake Andrea Essence oil.
What is the real Price of Andrea Essence
Probably, you want to know the price of the original Andrea oil, as a guide to avoiding buying the fake type. The price is as low as $6.97 anything less than that should be a red alert for fake oil. If you go ahead and buy it, you have bought ordinary water.
How to use Andrea oil with Shampoo
You have been asking if you can use Andrea alone, and I affirmed yes. It is also ideal to use it along with shampoo but how to use it matters. I will tell you how to use it in a minute:
Things you need are:
Shampoo
Andrea oil
Small bowl
The process is here:
Mix 5 to 7 drops of Andrea oil with some amount of shampoo
Massage it into your scalp for 4 minutes so that the essence with get deep into your scalp
Allow overnight and then wash with warm water the next day
Dry with a clean dry towel
These are the easy steps to follow when using shampoo with essence oil.
How to use Andrea essence without Shampoo
Let us look at how to use the essence oil without shampoo.
You only need the essence alone here. For normal skin, two drops of essence oil are enough for you to apply. Massage your beard very well so that it is moderately soaked with essence oil.
Apply the essence oil directly to where you want to grow your beard
Massage for 3 to 4 minutes
Rinse your beard with warm water
Dry with a clean towel
This is another simple method of applying essence oil directly to your beard or hair.
Final Words on Andrea Beard Growth Oil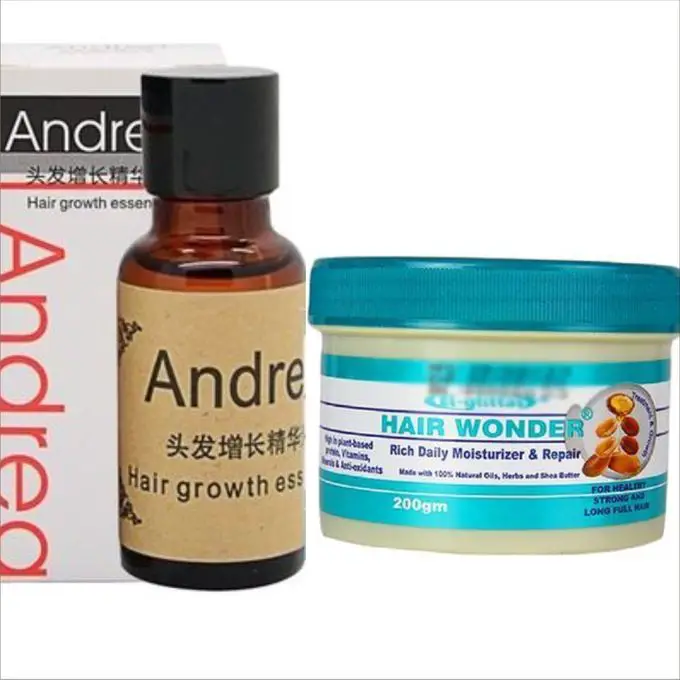 Things you can use with essence also matter. Andrea oil can work alone but not as effective as when mixed with other essential oils mentioned along above.
As a beard freak person, if you want a quick hair growth for your beard, you need to mix Andrea essence along with other oils.
Another thing you must know about Andrea beard oil is that it comes in two forms, one is legitimate, which is the original, while the other is not legitimate – fake.
So, shine your eyes very well before purchasing the oil. One way to identify original Andrea oil is to buy it from a reliable source.
To round everything up, you can always grow your beard rapidly with Andrea oil. Provided you follow the right directives as outlined in this article, you are good to go.
What is your opinion on this topic? Is there anything you will like to chip in? let me know in the comment box.