Cremo beard oil known to encourage the training of the thick beards is a great remedy for your itchy beard.
Cremo beard oil is a natural/organic remedy for itchy beards, it also helps in making your beard maintain a sleek appearance since it softens and tames troubling facial hair.
First things first! We would be responding to questions like What makes a good beard oil? Why Cremo Beard Oil? Ingredients for Cremo Beard Oil? Is Cremo beard oil suitable for all kind of beards? and lots more.
From big beards to small beards, each of them is as unique and important as the other. beards also come with some amazing health benefits.
Beards have the ability to block your face from UV rays and they also keep out dust and pollen by acting as a natural filter, great for hay fever sufferers out there!
UV Rays also known as UV radiation are Invisible rays which are part of the energy that comes from the sun, it can burn the skin, and cause skin cancer as well.
All types of UV rays have the potential to damage your skin, but each type affects your skin differently, that will be a topic for another day.
so with the whole UV ray definition, you should be able to know why you need Cremo beard oil to fasten the growth of your beard.
However, even with all these benefits, men with beards, knows there are a whole set of challenges that come with maintaining one.
If you have ever suffered from that dreaded beard itch, beard dandruff or just an all-around dry beard, there is one product that every beard grower has turned to – Beard Oil.
What makes a good beard oil?
A "good" beard oil should be able to penetrate hair follicles and the dead skin beneath to provide healthy -moisturizing benefits.
They will also help to tame stubborn/troublesome facial beards.
Finally, they will create an environment where beard hair is nourished with the essential nutrients it needs to keep it neat and healthy.
Before we go further I will like to address questions like what is beard oil? for the entire novice beard lovers.
What is Beard Oil?
Beard oil is a cosmetic product that is used to nourish the skin under your beard, as well as the beard itself in order to keep it "permeable, soft, shiny, and smooth".
Beard oil imitates the natural oils produced by the skin, such as sebum, and is composed mainly of carrier oils and essential oils.
Why Cremo Beard Oil?
Below are the reasons Why Cremo Beard Oil is important and should be included in beard kits
It will replenish and condition beards combatting facial issues like beardruff and skin flakiness
It will make your beard look sleek in appearance since it softens and tames troublesome facial hairs.
It also works for shorter beards by helping to stunted grown hairs and soothes the irritation that occurs when your beard is in its initial growth stages.
Unlike some beard oils, this formula is lightweight and non-greasy allowing for fast absorption without a greasy residue
Of the three different varieties, two of them have light scents but there is also one without a scent, perfect for Men who are sensitive to fragrance
The amber glass bottles that the beard oil comes in protects the ingredients from mortification and ensures a long shelf life
What does Cremo beard oil do?
Cremo beard oil helps to relieve itchiness and dryness, leaving your beard looking healthy and smelling fresh.
Cremo Oil has a soothing formula that contains the highest quality of natural  Jojoba oils and other carefully curated ingredients. Expertly blended by skin care professionals to help condition your beard.
Who is behind Cremo?
Cremo is a cosmetic product by Mike Boone who is the same guy who invented the white-board.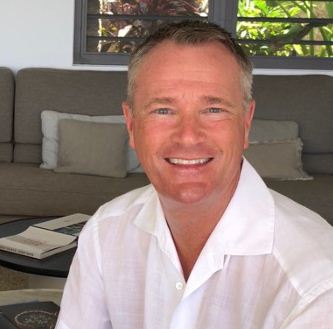 Rumour has it, that he started doing research on shaving when he couldn't find a product that suited his needs.
He discovered that often the money behind many personal care products went into marketing strategies rather than a good formula and hence the birth of Cremo.
On top of that, many of these products used small amounts of "tropical" ingredients that don't have any effect at those levels making them only good for one thing… emptying people's bank accounts. sad right?
Making better beard grooming kits became an inspiration to Boone and hence the birth of his first product, Cremo's Shaving Cream.
Soon after the success of their first product, Cremo began to expand into other products, such as their widely accepted beard oil.
Cremo also focuses on quality by working with experienced chemists and focusing on product development.
Best Cremo Beard Oil?
Now you know so much about Cremo, Can we move on to which is the best Cremo beard oil? I leave that for you to decide.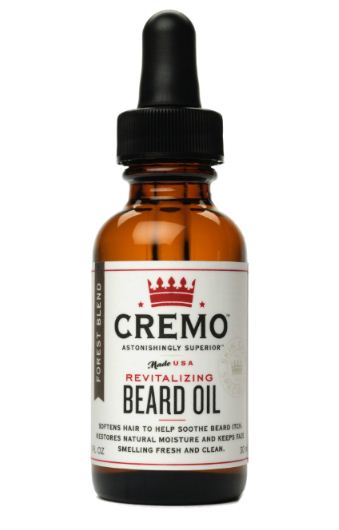 Cremo beard oil comes in 3 different types of scent, although all of them offer the same fantastic benefits for your beard, they have slightly different formulations in order to suit a variety of preferences.
They are;
Cremo Forest Blend Beard Oil ($9.82): The Forest Blend has an almost "woodsy" scent that is widely accepted tremendously. The lightly scented formula leaves your beard smelling good without being overpowering.
Cremo Tea Tree Mint Beard Oil ($9.82): You can count on this oil to provide hydration for your beard and also tame stubborn facial hair, prevent flakes and beardruff like the other variants but with the added benefit of tea tree oil, which is anti-fungal and anti-bacterial.
Cremo Unscented Beard Oil ($9.82): The unscented version of Cremo, is specially made for people who are very sensitive to smell, it only contains non-fragrant essential oils that reduce dryness and itchiness.
Cremo Beard Oil review from users
Below are brief reviews from Cremo beard oil users, you can make your final conclusion if you want this product or not.
The beard oil absorbs quickly without leaving an oily film.
The dropper-style packaging helps you to get exactly the right amount which is important when it comes to beard oil to avoid a greasy beard condition
Although the light, refreshing scents don't overpower the senses they last over a couple of hours
The benefits such as a softer beard usually happen immediately after application
It will last longer than you expect
Cremo Beard Oil Review: Conclusion
As a beard enthusiast, caring and taking proper care of your beards is essential. Cremo Beard Oil provides a high-quality beard oil with organic ingredients with no side effects. Make sure you maintain your healthy appearance today.