Beard Cream for Black men: The ideology that the black man's beard is different from others' can't be overemphasized, and hence, the need to know which and what beard care products would actually work for us.
As a black man, we possess beards that wear a boxing face to fast growths – our beards tend to take the form of shrubs, stubbles, scruff, etc. we aren't really blessed with long growth of beards. And this is more reason, many a time, unlike for others, I really do not recommend the use of beard balms to black men.
The reason is, the beard balm is basically hyper-effective when applied on beards that are holdable, i.e. beards that are long, and relatively thick.
Unlike the beard balm which lasts longer, and penetrates even wider and deeper, due to the fact that it contains more waxy ingredients, the beard cream only provides slight shaping on surfaces it is applied; just as much as it is required for a black man's beard.
Albeit, in between, this doesn't mean the beard cream is only for the black man. Every other person who doesn't really need the holding power of the beard balm or beard oil can also go for the beard cream…that's a class for another day though.
So, in this article, we would be discussing everything about the beard cream for black men. Herein, you would learn the best beard cream to use as a black man, what and what to look out for when getting a beard cream, their ingredients, and the various places to get each recommended beard cream.
We are game, right! Let's move!
The Top 8 Beard Cream for Black Men
Right after this paragraph, you would be getting to read, the top 8 beard cream for black men available in the market, as well as the various markets you can get them from at the best prices possible. The information below is a product of rigorous online research, reviews, as well as survey, and a few personal experiences too. This list isn't ranked, but they're all the best you can get, I tell you.
1. Beardilizer Beard Cream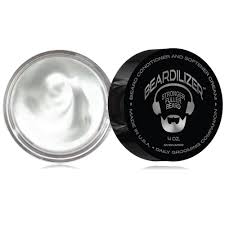 The Beardilizer beard conditioner cream is A beard cream which was designed for the main purpose of conditioning and softening the beards of its' users. this actually can only be achieved via frequent usage.
An average black man possesses a hard beard; hence I hope you can connect the dots – seeing how beautiful this beard cream functions, and how important it is to a black man.
The Beardilizer beard cream is a rich, soothing beard cream which comes with a unique composition of natural oils and butter. This beard cream is a product of 100% botanical extracts, which in turn accounts for the optimal conditioning effect it provides for its' users.
Asides conditioning the beard, Beardilizer beard cream as well helps the black man prevent the dryness and/or itchiness of his beard. This is achieved vide the relatively high penetrating power of the cream; even up to the skin, thereby nourishing the skin as well.
The Beardilizer beard cream also prevents the beard from radiation from the sun, grimes, and every and any forms of pollution. An average black man's beard accrues dirt so spontaneously, despite the relatively short growth it possesses, however, with the application of the Beardilizer Beard Cream, all of these errs would be forfeited!
A great product. My somewhat patchy beard becomes a full bushy lustrous beard with a sparing application of Beardilizer. I reorder when running low. Great to use with Biotin and hair vitamins.
CLICK HERE TO BUY THIS BEARD CREAM
2. BeardClub Beard Cream
The BeardClub Beard Cream is another beard cream for black men that can't be overlooked. Made with inciting ingredients, and every inviting brand design, the beard cream is one which over the years, has established a home in the hearts of many beard lovers.
Basically, this beard cream moisturizes your skin, thereby initiating a softening effect on your beard. Remember, the black man's beard is usually hard, hence, where the importance of the BeardClub beard cream comes into play!
Made with a long-lasting formula, this cream also helps your beard smell nice, you know, it gives you that scintillating smell, which isn't too heavy, but quite noticeable. It also helps its' users maintain a non-greasy, smooth look, which as well enhances a perfect look whilst still keeping the facial hair naturally.
The beard club beard cream prevents itching effects and irritation on the facial areas where it is applied and as well prevents its users' beards from harsh climatic conditions. It tames the beard too!
CLICK HERE TO GET THE BEARDCLUB BEARD CREAM FOR BLACK MEN
3. Cremo Beard & Scruff Cream
Even from the name, it is evident this product was exclusively produced as a beard cream for the black man.
The Cremo Beard & Scruff cream is also a moisturizer! It is made with hydrating ingredients which helps in easing the pains a stubble and/or scruff can come with. If you have experienced it before, you would agree with me that the last thing you would pray for your beards to possess is a beard itch. However, it comes naturally. Very natural, especially as a black man, whose beard growth doesn't naturally look healthy.
Albeit, you need not worry too much for a solution, yet another beautiful beard cream, the Cremo Scruff Beard cream, is here to do the magic for you!
With them, itchiness of the beard becomes a past story, the dryness you are experiencing from your beard becomes a tale to be told to others coming behind. So, you see, you need to get this beard cream!
4. Billy Jealousy Beard Cream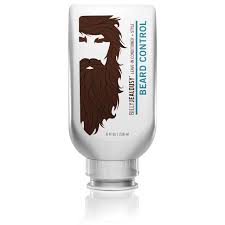 The Billy Jealousy Beard Cream is basically a beard control lotion which provides a flamboyant treatment for every wildly growing, or patchy beard – it simply tones the beard volume, and as well tames such problem.
This beard cream is so loaded with lots of natural cum nourishing ingredients. Firstly, is the aloe juice, whose main function is moisturizing the beard. Another is the jojoba seed oil. The jojoba seed oil accounts for the health of its users' hair follicles. And lastly, the panthenol; retains the moisture of the beard, and also increases its volume.
As a black man, you, like I have been emphasizing since the beginning of this article, you're prone to have fewer beards. However, the panthenol helps you when in the situation of a less beard, and also helps you hold the beard tightly together. It gives your beard a perfect definition, whilst not still allowing it to lose its natural appearance. Inst that great!
Another added value of the Billy Jealousy beard cream is the nice scent it possesses. Although some might have a dislike for the smell, it is actually not a heavy one and doesn't really last too long. As a black man considering the best beard cream to go for, the Billy Jealousy is one to consider!
5. Always Bearded Beard Cream
The always bearded beard cream is one made with unique ingredients; the bergamot oil, the hump seed oil, citrus, essential oil blends, and Abyssinian oil.
The bergamot oil as an ingredient of this beard cream accounts for the conditioning, and hydration affects the product produces on its users' beards. This beard cream as a high penetrating power, which, irrespective of the beard volume, still finds its way deep down up to the skin, whilst simply establishing a hydration effect on the skin.
The hump seed oil is the king of the recipe in this beard cream. it is an ingredient that is very rich in protein and fatty acid, which thereby encourages the growth of beard. Should you be a clack man experiencing stunted growth, or hair loss (which is actually predictable), then this cream is one for you to buy.
Despite the great effect it has on the skin and the beard in particular, despite the fast-spreading ability it possesses, this cream doesn't leave an after effect. I mean, it doesn't leave your beard shining excessively, which might cause some forms of embarrassment to you, you know.
CLICK HERE TO GET THE ALWAYS BEARDED BEARD CREAM
6. Elizabeth Street Beard Cream
Manufactured by the New York Shaving Company. This New York Shaving Company Beard Cream is a specially formulated beard cream that combats the itchiness of the beard, by providing a soothing effect that counterbalances the former. It aswell acts as a beard conditioner.
Rich in shea butter, this beard cream for black men helps in calming, soothing, condition, and taming the beard. the presence of Aloe Vera in this product aids the softening and soothing effect it provides for the beard, which hence makes it a beautiful beard care product for a black man who's interested in grooming a beard.
Another interesting ingredient of the Elizabeth Street Beard Cream is the Lime Essential Oil. The lime essential oil helps this product in the breaking down of dirt, and oil which gets attached to the hair shaft and hair pores.
It aswell has a masculine fragrance. This is accounted for by the herbaceous ingredient this product is made of.
I buy this for my husband because he has very sensitive skin and he absolutely loves it! It works really well and smells great!
CLICK HERE TO BUY THIS PRODUCT
7. New Argan Beard Cream
The new Argan Beard Cream is one which also serves as a softener and moisturizer. It is actually a wonderful option for those who really want to moisturize, soften, and as well as nourish their beards.
Its user-friendliness and ease of use is one which stands it out amongst others. It also as a very fast rate of responsiveness – this is the property that makes your beard achieve a desirable result even within a very short time of use.
Made from natural extract, the New Argan Beard Cream wears the beard it is a plied upon with a satisfying smell; one which isn't overwhelming at all. The natural extracts alongside the great quality of ingredients this beard care product are made from is what gives it is an immeasurable degree of effectiveness.
It is, however, advisable to use a beard shampoo before applying it on your beard.
CLICK HERE TO GET THE NEW ARGAN BEARD CREAM
8. Honest Amish Beard Balm
This would be the last beard cream for black men on our list for now!
The Honest Amish Beard Balm is a beard care product which doesn't only serve the purpose of a beard balm, but also that of a beard cream – although both functions are almost alike.
As a beard cream, this beard care product provides a scintillating effect to the surface upon which it is applied. Basically, it is used to soften really hard beards.
Honest Amish is created using the finest organic ingredients you can ever think of. Ranging from the virgin pumpkin seed to avocado oil, apricot kernel, shea butter, Aloe Vera, etc.
Asides softening, the beard cream also serves as a beard conditioner. This helps greatly in curbing the menace of itchiness that might be established on the beard due to its nature.
This beard cream is made from 100% natural ingredients, packaged in a 100% recyclable tin, and always concerned with their customers' satisfaction, which accounts for their money refund policy.
Honest Amish Beard Balm is actually a beard cream you would enjoy!
CLICK HERE TO GET THIS BEARD CARE PRODUCT
---
Frequently Asked Questions and Answers on beard cream for black men
What are the factors to consider when buying a beard cream?
Beard creams are made with chemicals that react differently to our body system, we have beard cream that reacts to environmental such as sun differently. To help you in your decision making on choosing the right cream for your beard. Below are the factors to put into consideration:
What is your skin type?
We have different skin types by Dryness, tightness, sensitivity, tightness, and pigmentation. Every individual into one or two categories, and using a beard cream that is not compatible with your skin can be severed. Study your skin or seek the help of professionals. Knowing your skin type will make the process of choosing what cream faster.
Look out for the Ingredients Used
Who knows if the beard cream you want to buy contains ingredients that can dangerous to your health. Do not buy any product without knowing what ingredients used for its celebration. And checking what ingredients can help decide what product to buy and if your body system
What do black men use on their beards?
In other to keep a black man beard in a good condition, he needs extra moisture to keep their beard from becoming brittle and dry. It is important that they make use of best beard grooming products that keep the beard hydrated and clean.
How often should a black man wash beard?
How often you wash your beards depends on; type of skin and lifestyle. For someone with a dry skin washing of beard daily may cause further drying of the skin while in that case of lifestyle, you may need to wash your beard depending on the foods you eat and the pollution in the air.
---
Conclusion on Beard Cream for Black Men
Yippee! We are eventually at the end of the article!
Sincerely, it has been a great ride with you, and truth be told, I enjoyed every bit of it. You know, it is really great sharing knowledge with someone you know is ready to listen, in a quite understandable way. Being a black man doesn't mean the end of the road of keeping and grooming your beards. Never! In fact, it makes the beard exploration even enjoyable.
So, tell me, which of the beard cream for black men listed above did you try out? I really want to share your experience with you. What are your observations? How great were they? Did they meet your expectations? I really can't wait to hear from you!
Hop in the comment section and let's share our experiences. It would really be a great time also.
I await you, cheers!