Looking for the type of mustache to have? Then you need to check our collection of types of mustaches and find exactly what suits you.
The idea of keeping the different types of Mustaches can be less appealing to the majority but if well grown, trimmed and maintained the right way, it can add to what people think of you. Personality!.
So to make things easy for you we have compiled a list of types of mustaches below to give you an idea of the best one that can fit you perfectly.
List of Awesome Types of Mustaches
Classic Handlebar Mustaches
Relaxed Handlebar
Horseshoe Mustache
The Walrus
The Anchor
Pencil Mustache
Toothbrush Mustache
The Monopoly Man
The Thick Sloping Beard and Mustache Combo
Imperial Mustache
The Salvador Dali Mustache
The Thin one
The Chevron with a Full Square Beard
The Shadow
Stubble Mustache with a Chinstrap
The English Mustache
French Mustache
Fu Manchu
The Butch
The General Ambrosia
Tom Selleck Mustache
The Shadow
---
List of Types of Mustaches Explained
1. Classic Handlebar Mustache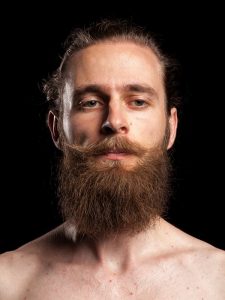 This type can be left short or long. It could be thick and you can also make the end to be curled upward by using special mustache wax. It is considered one of the oldest mustache styles, and now finding its way back into the 21st century.
2. Relaxed Handlebar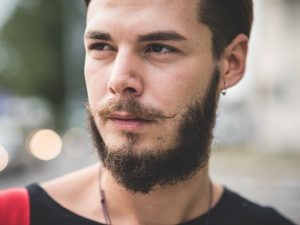 Relaxed Handlebar is the one for good looks and also luscious, It is for guys who have heavy brows and deep-set eyes. Compared to the classic handlebar that needs much effort to maintain, it does not require much care.
3. Horseshoe Mustache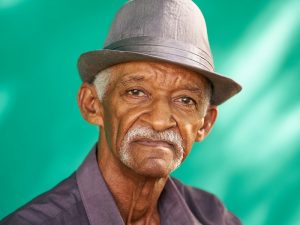 It is an asymmetrical and full mustache, which grows down through the jawline and looks like a horseshoe turned upside down.
Horseshoe Mustache can be recognized through the clean-shaven chin and the mustache which extends down to the jawline.
To make your horseshoe mustache stands out from the rest, you should consider keeping the rest of your face clean-shaven. And you can decide to pair the horseshoe up with sideburns.
4. The Walrus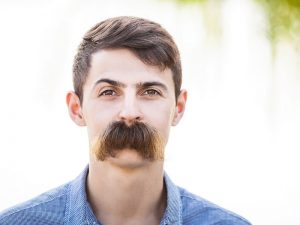 The walrus is a classic and similar to chevron mustache looking at it from the shape perspective. It is always thick and bushy and also tends to pass through the mouth lines. For someone who has no thick mustache then this is not a style for you.
5. The Anchor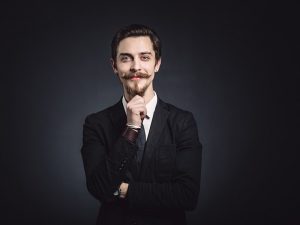 From the name, one can easily conclude that it resembles those anchors used for traditional ships. For a more different look, it allows the soul patch to reach the chin puff and that makes it avoid the gaps in the middle. It is a minimalistic approach for professionalism.
6. The Monopoly Man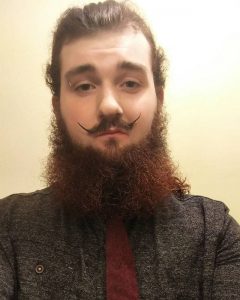 This is another classy mustache type that is different from the rest. It is similar in shape and style just like that of the handlebar, the Monopoly is the best for those who already have full hair on their upper lip. The hair is meant to meet in the middle of the mustache which creates a solid block of color.
7. Toothbrush Mustache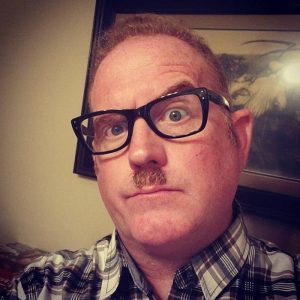 Named Toothbrush Mustache because of its minimalistic look and it was popular in the late 19th and early 20th century. The Charlie Chaplin mustache can give you another interesting look if combined with a modern haircut. Toothbrush Mustache is similar to lampshade mustache. What makes the two different is that Toothbrush Mustache extends to the corners of the mouth as it maintains vertical lines.
8. Pencil Mustache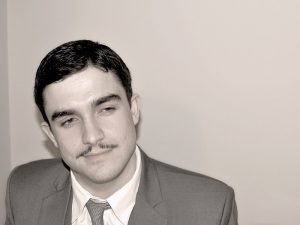 The Pencil mustache passes through the upper lip in an even line. This type of mustache can be thin or thick and meant to be taken care of properly. It needs a high level of maintenance if you are the type that finds it hard to maintain mustache this is not for you.
9. The Thick Sloping Beard and Mustache Combo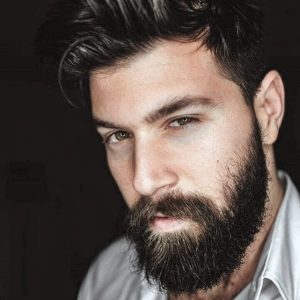 If you are with a short face, this will look significantly longer by sporting a thick sloping mustache and beard. This style is good for someone who is interested in creating a look that is wild. If you are someone that works in an organization that frowns against negative personality representation, consider trimming the beard closer to your face and leave the mustache section.
10. The Chevron with a Full Square Beard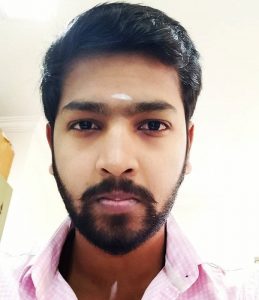 Thick mustache, is a mustache style that covers the whole upper lip. It is bold and boxy and will complement a rugged face and jaw well by making one much squarer than you really are. The chevron mustache adds another view to this style. It can be worn by anyone with thick and full facial hair.
11. The Thin One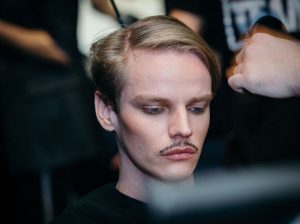 This style is dependent on angles that follow the shape of the face. Taking care of this type of mustache is a daily necessity in order to keep the lines sharp and clean. It is the most popular mustaches style among working-age males.
12. Imperial Mustache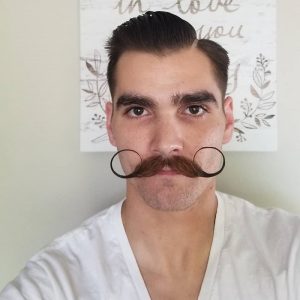 Imperial Mustache is a thick mustache that grows above the lower lip and grows upward to the cheeks. It is an old-style that give you a touch of European flair. This style will give you a sophisticated and distinguished look.
13. The Salvador Dali Mustache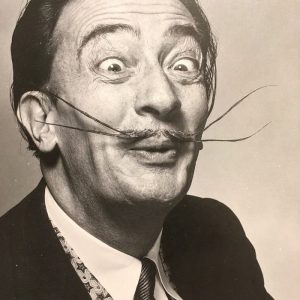 Salvador Dali Mustache is a mustache style named after the popular artist Salvador Dali. Twisted to needle-sharp points, this style needs patience and perseverance to achieve. The mustache will need to be trained so it grows out long enough to play with.
14. The Shadow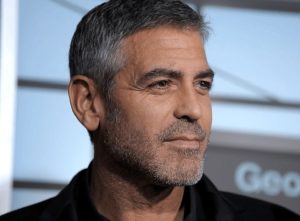 If you are looking for the merest hint of a mustache, this is what you should consider. It is one of the most common mustache styles you will find among Hollywood stars. It can be groom within days, which depends on how fast your hair grows.
15. Tom Selleck Mustache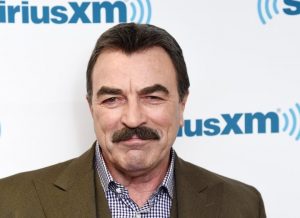 This is another mustache style named after Hollywood actor with the name Tom Selleck and it is known to be attractive to certain people. It needs up to four to five months to grow, very thick and coarse facial hair with just a hint of a curl is what you need. Growing too much or little curl can affect the final result.
16. The General Ambrosia Burnside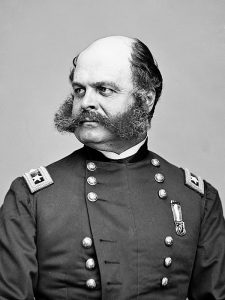 This kind of mustache style can only look good on someone with a certain facial structure since it grows more on the square side. Having a strong chin will also help make the look a better one.
17. The Butch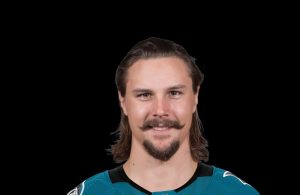 The butch is a beard style that extends beyond the corners of the mouth. Having a tiny soul patch and a jaw beard will complete this look, it is good for those with well-defined jawlines and cheekbones.
18. The Stubble Mustache with a Chinstrap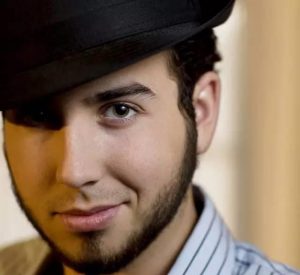 The Stubble with a chinstrap is easy to maintain and grow fast compared to others on this list. It looks great on those with thick and curly hair.
19. The English Mustache
It is elegant and meant for someone with serious for mustache as it needs regular maintenance to maintain the shape. The corners need to be waxed to make them point out or cut to the desired length.
20. French Mustache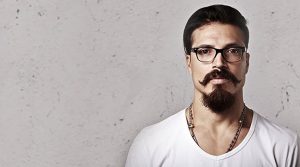 It is a long and thin mustache, which starts to grow in the middle of the upper lip. It is recommended to shave the area that covers the mouth ends.
Types of mustaches: Tips on How To Care for Your Mustache
It is not enough to have the best mustache style while you find it hard to maintain it, which is why we have compiled a list of steps and guides to follow to not just do it but do it right. Now that we are in the month of Movember and there is a general rise in men looking for good looking mustache styles which we have already listed above, but it is not enough without providing tips for keeping them in order.
Clean and Scrub
Shave and Trim
Condition and Hydrate
Wax and Shape
Comb and Style
Clean and Scrub
Moustache needs to be cleaned just like beards. Daily activities performed can lead to the accumulation of dirt and oil that if left unattended to can lead to the build-up of bacteria that can lead to an unpleasant smell. Making use of a regular facial wash or the one specifically regularly can solve this. We have mustache wash like:
Shave and Trim
The numerous mustaches styles available have made some to be more complicated than the other. Maintaining certain mustache styles needs precision equipment. You can as well get a dedicated trimmer for this. If you have stray and long hairs, you can make use of manicure scissors and some gel.
Condition and Hydrate
Facial hair is known to draw moisture from the skin which can lead to dry flaky patches within your mustache. Making use of a dedicated moisturizer for beard and mustache is the best solution.
Comb and  Style
With proper combing, you will be able to free your mustache from debris and dry skin. It will ensure that your facial hair is clean and tidy.
Wax and Shape 
This is for you if you want to wear a more complicated mustache style. Waxing your mustache will hold it in place and also ensure that your hair stays neat and styled.
---
List of Tools Needed For Mustache Maintenance
Mustache Comb
Mustache Wax
Beard Wash
Beard Conditioner Balm
Moustache Comb
You might be thinking it is not necessary but it is one of those tools you need in making your mustache be in shape. Mustache combs are designed in a way that makes the combing of your mustache as easy as possible without catching the comb teeth on your nostrils.
Mustache Wax
It is an essential tool for styling your facial hair in place. Mustache styles like Imperial Mustache need wax to keep it in position.
---
Reviews of Best Trimmer For the Types of Mustaches
#1. HATTKER RFC 588 Trimmer Kit
Although a Chinese product, it can still be put on the good side. And possibly you might have seen some of their other hair growth products, this one is specifically for facial hair care. It has a 5 in 1 Multi-Functional grooming kit, a precision shaving system including beard, hair, and nose trimmer.
Also, it comes with a Slide switch for precision trimmer cutting length fine-tuning. One of the other features of this mustache trimmer is the presence of moving and standing blades that can run together. The stainless steel moving and standing blades with a precision gap that can cut close to the skin, more pruning and does not generate too much heat, doesn't produce high temperature scalded on the skin.
It has a USB fast charging features with up to 60 minutes shaving time and only requires about 1.5-hour charging. This level of high performance can be achieved anywhere due to the presence of long-lasting lithium batteries. It can be taken along when traveling.
The whole body of the mustache trimmer can be washed, it is designed for easy cleaning. But for a better result, let it dry naturally and take on the protective cover after each use. Inside the package, you will find cleaning brush, styling comb, barber comb, instructions, a nose trimmer, charging clock, a precision trimmer head, and body trimmer head.
Reasons To Buy
It is easy to use and maintain.
The presence of a precision dial makes it easy to style your mustache and body hair if desired.
It is waterproofed.
Reasons Not To Buy
Very pleased with this set. I bought this a beard, mustache trimmer for my father as a present. He said, it's absolutely brilliant and just what he needed. Very good for trimming and shaping. Excellent quality and does the job perfectly. Easy to charge and last a long time. It's a great product because you can trim as well and other areas, comes with a range of attachments. Value for money.
#2.

Wahl 9916-4301 Beard and Mustache Trimmer, Cordless Rechargeable Facial Hair Trimmer
On this list of best mustache trimmer, we have Wahl Beard and Mustache Trimmer #9916 4301, aside from being good for mustache trimming it can be used for other purposes, but it is dedicated for facial hair trimming alone.
With this trimmer, difficulty in getting a nice grip will a thing of the past, since the grip pads will help you keep that grip. It also has a bent neck that allows blades to get in close contact with the skin without the other part of the trimmer getting in the way. It is lightweight as it weighs just over a pound.
The effectiveness of this affordable mustache trimmer lies in the motor and combined with the precision ground carbon steel that has a self-sharpening blades means that it can move through any type of hair.
The trim options are excellent. You will not only get 6 positions to guide comb, but you also have seven fixed-length combs at your disposal. In total, that makes it the 14 length options the manufacturer advertised.
Looking at the battery, it is so much different from the first one as it can hold a charge for two months! However, that is baseD on the assumptions of once or twice trimming per week, if trimming is done more frequent the grooming sessions will be shortened. The recharge time is eight hours which is not a bad one compared to how long the charge can last. And it can also be used corded.
Reasons To Buy
It is easy to use.
It can be taken along while traveling.
Lightweight.
It can be used corded or without cord.
Presence of 7 individual guide combs and 6 position adjustable guide combs.
Reasons Not To Buy
A buyer made a complaint about it being loud.
This particular one is so good. The one I bought for my husband the week before was a disaster. It was so sharp that it cut him terribly. We ended up thrashing it. I had to just review this product because we are very pleased with this one.
---
How To Trim Mustache With Trimmer
All mustache style needs proper care to make look attractive. A well-tended mustache makes you look cultivated that people would want to start growing mustache, but it starts with giving your mustache trimming the right way.
#1. Soften Your Hair Then Dry It Out
Mustache hairs are usually thick and coarse, so you need to soften it first so that the trimmer blade can move through without obstruction or discomfort. For this purpose, with shampoo or wash your facial hair. And you can also condition the hair and wash thoroughly. This will make it smooth and glossy.
#2. Comb It
You ain't stopping at washing and drying, for a flawless look, it is advisable to comb any hair that might be lurking outside the shape of your mustache. Leaving these strands of hair can give your face a disheveled look, which you should avoid at all costs.
#3. Trim It
Now you can ahead with the trimming process, and make sure you clean out hairs underneath the nose. Leaving hair in this location won't contribute to what you are trying to achieve.  You do not have to trim off everything especially if you are looking towards carving out a particular style like the ones listed above.
---
Frequently Asked Questions and Answers on types of Mustaches
How Often Should You Trim a Moustache?
It is advisable to trim your mustache once in a week but you dye you are the type that dyes to cover white hairs, make sure to do this before you trim. Check out: How to turn white beard to black naturally.
How Can I apply Moustache Wax?
Note: Before you wax your mustache be sure that the hair is completely dry. Follow the steps below:
Take and rub a tiny of the wax between your thumb and the index finger.
Spread the mustache wax through one side only, then shape it to upturned curl.
Follow this same procedure on the other end.
Inspect to be sure that the wax reaches all areas and tweak if needed.
What does Moustache Symbolize?
Is it a symbol of courage and masculinity? What mustache symbolize can be interpreted into many things base on individual belief. Some refer it to a symbol of Courage and some call it the symbol of masculinity. What does it symbolize to you?
Can I Pull off a mustache?
Yes, you can pull off your mustache. There's no fast rule to what you do with your mustache. It all boils down to what you feel about your mustache and yourself.
What Kind of Mustaches does Hulk Hogan Have?
Hulk Hogan has created his own trademark white mustache since the early days of his career. He is known for his classic mustache and biker mustache which is a full mustache that grows down along the corners of the lips, down the side of the mouth which it forms inverted Inverted horseshoe.
What kind of mustache should I grow?
Choosing the best type of mustache that is perfect for specific face shape is not easy but possible. Once you know the basic criteria to put into consideration then you are good to go.   Before you choose a mustache for yourself put the following into consideration direction, weight, and width. Don't forget to put your face shape into consideration as well.
How can I grow my mustache Naturally?
Just as we looked into natural ways to turn white beards into black and accessories needed to grow beards properly. You can grow your mustache naturally without using chemicals that may be harmful to your hair or skin by doing the following: eating the right food, doing exercise, and taking care of the skin.
What Do You Call A Mustache That Curls At The Ends?
A handlebar mustache is a type of mustache that is extremely bushy, and at the ends are long enough and curled up on the side and pointing upwards. The type of mustache that curls up at the end is called the petite handlebar.
What Is A Beard Without Mustache Called?
Beard without a mustache is what many prefer but not many know the name of this style. The name of this facial hairstyle is the Goat-without-mustache.
Should Mustache Cover Lip?
Should mustache cover lip? Covering all your lip with a mustache is your choice to make but a normal mustache should extend farther than the end of your lips for more convenience and should be at a reasonable degree. The mustache should shave regularly to keep it clean and distinct from the rest of your facial hair apparent.
Which Mustache Style Is Best For Me?
The best mustache style that is best for you can only be decided by you. Are you fat or thin? And your lifestyle choice is the one that decides the best style for you.
What Kind Of Mustache Does Hulk Hogan Have?
It is a full mustache with vertical extensions which grown on the corners of the lips and downsides of the mouth to the jawline and resembles a U shape.
How Long Does It Take To Grow Thick Mustache?
If all things being the same, it takes 2-6 months to grow a full mustache.
At What Age Does Mustache Grow?
Men typically start to grow a mustache in the later years of puberty, at this stage the mustache is not that visible to the human eyes. For some, full mustache starts to develop after their 30's.
When Should A Boy Start Shaving His Mustache?
Mustache starts to grow in the early teenage years but takes years before it gets fuller. There's no specific age when boys should start shaving mustache. At what age mustache should be shaved is a personal call to make.
What Year Were Handlebar Mustaches Popular?
Handlebar mustache style was popular in the latter part of the 19th century and wore by a popular figure such as Wyatt Earp. During the 19th century, handlebar mustaches worn by soldiers through world war I.
How Frequent Should You Trim Your Mustache?.
You have to keep in mind that once you are done with the grooming of the beard, like giving it the kind of style you want. Going through the process is not needed, all you need to do is maintain the appearance.
The number of time you trim your mustache depends on how fast your hair grows back to the length you trimmed down.
---
Conclusion
You have learned about different types of mustaches, how to take care of your mustache and tools needed to keep your mustache in shape. With all you read here you should be able to identify different types of mustaches and advise friends and family on the one that is good for them.