One of the greatest ways to grow and nourish a magnificent beard is the use of Olive oil. When it comes to beard growth, olive oil is highly beneficial as it contains natural compounds of antioxidant properties. It has the ability to moisturize your chin and beard with the presence of antifungal and anti-inflammatory properties.
Does Olive Oil make your beard grow? Olive oil contains vitamin E which reduces itching in beards and allows beards to grow softer and easy to groom. While olive oil penetrates into hair follicles and stimulates them, it is best to mix olive oil with essential oils to get the best result. Olive oil helps beard to grow stronger and faster.
While there is not yet any clear scientific research as to how they carry out these functions on your beard,  olive oil is increasingly becoming a favourite among the bearded community. Quite a number of beard brands use olive oil as a carrier oil in the production of their beard products.
That speaks a lot, doesn't it?
Without many words, some may be able to understand its benefits clearly. Regardless, it is important to understand why olive may have these effects on beards.
Application of olive oil on a beard is not a harmful thing, neither is it an expensive grooming material. It is even a good substitute for beard oil if you can not afford them.
How does olive oil make your beard grow?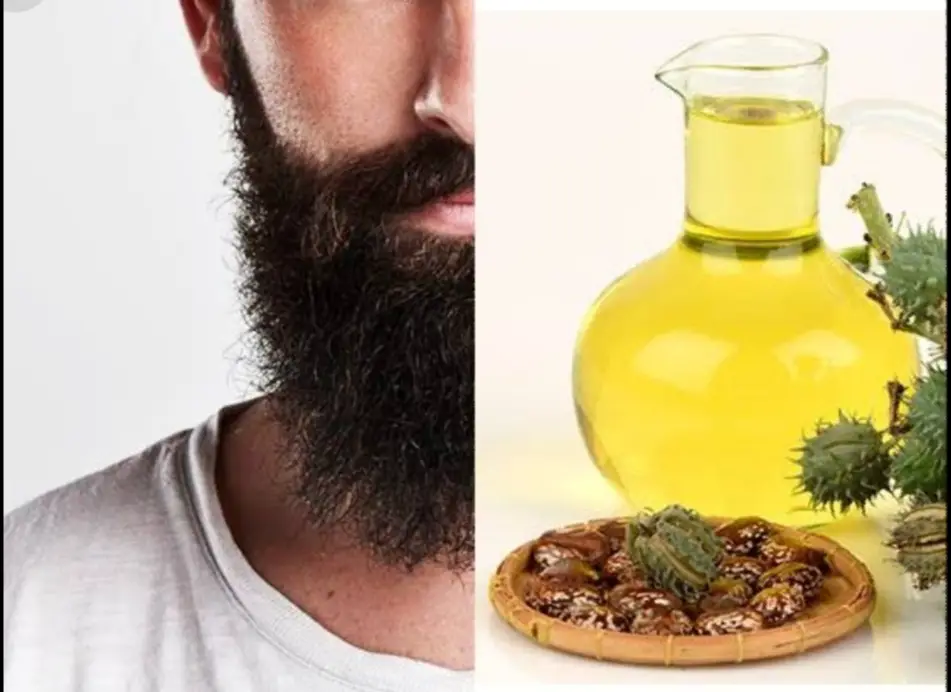 Like I just mentioned, there are many benefits of applying olive oil on beards and one of the reason is helping in beard growth
Applying little olive oil on your beard on a daily basis is enough to solve some beard grooming problems that you are currently facing such as flyaway hairs and flakes.
We have other oils that do good to your beard. Such as Almond Oil, Coconut Oil, Eucalyptus Oil, or Amla Oil For Beard. These oils are filled with natural ingredients.
A lot of men want to know if Olive oil can make your beard not just grow, but grow faster.
It is true that most men not just want to see their beard growing but to see it growing fast. If this is you, then you may be interested in this part.
If you have been using olive oil for your beard with the motive that it will make your beard grow faster, you may be wasting your time. Although they may work for some people, there is no solid, scientific proof to this.
The point is that Olive oil contains Vitamin E, which has antioxidant properties that certainly could make the beard hairs stronger.
At the same time, I do not have any scientific reason to show you why it would cause a beard to grow faster. Well, if you have come across any, you can share it with me in the comment section.
But the possibility of this ingested extra-virgin olive oil in increasing testosterone levels may be scarce. This is why it can be irresponsible for any individual to conclude that olive oil speeds up the growth of facial hair.
Away from that, it's time to find out the benefit of applying olive oil to your beard and how they really help the beard to grow.
Benefits Of Using Olive Oil on Beard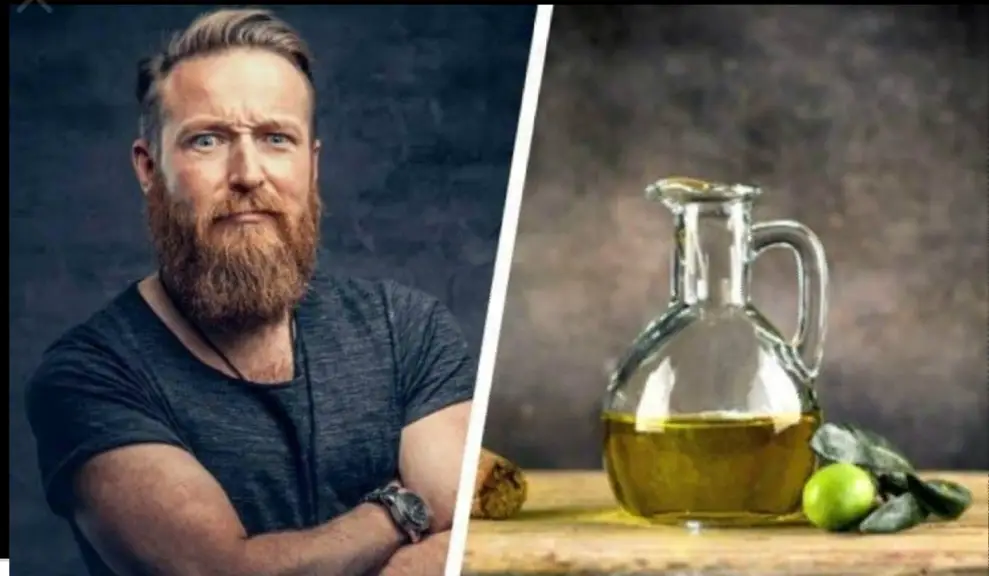 If you have not tried out the use of olive oil before, then these benefits are going to surprise you.
You can do wonders to your patchy and itchy beard by applying olive oil on it every day. They play a great role in strengthening, hydrating and nourishing facial hair.
Here are some amazing ways olive oil can benefit your beard.
1. Olive Oil Helps in Beard Growth
Here is the first and most important advantage to have in mind when using olive oil for your beard groom. They are enriched with vitamin E which aids beard growth. If you want your beard to become stronger, then I recommend you mix olive oil with some essential oil such as eucalyptus or rosemary oil. They help to fasten the growth of facial hair in general.
When applied to your beard, olive oil stimulates your hair follicles by penetrating into them.
2. They help in Moisturizing Your Beard
There is no doubt that when you apply olive oil to your beard regularly, they will help your beard to become softer and shinier.
That is their job. To nourish and moisturize your facial hair.
Not only do they work on facial hair. They can also be used to nourish the skin. Explore the benefits of olive oil for your skin by applying them on skin regularly.
3. Olive Oil helps in Preventing/Eliminating Dandruff
Dandruff can snatch away beauty from your beard, leaving it rough and, you know, bad looking. But when you apply olive oil regularly in your beard, they do not only cure dandruff but also prevent dandruff from spoiling your beard again.
How?
I mentioned earlier that they contain anti-inflammatory and anti-fungal properties. These properties fight against dandruff.
Olive oil repairs skin tissue underneath your beard.
4. Olive Oil reduces  Itchiness of the beard
Adding lemon juice to olive oil will destroy bacteria and reduce the itchiness of the beard. Olive oil is a natural emollient. In other words, it nourishes your skin underneath the beard.
Applying this oil will make the beard less itchy.
5. Applying  Olive Oil Makes Styling  Easier
Yes, styling waxes may come to your mind when it comes to styling your beard. But let me quickly remind you that these styling waxes contain some harmful substances and they are also quite expensive to get.
Applying olive oil on your beard will make it unruly, hence you can style your beard to your taste.  Olive oil is an effective and inexpensive option if you can not afford styling waxes.
How to properly apply olive oil on beards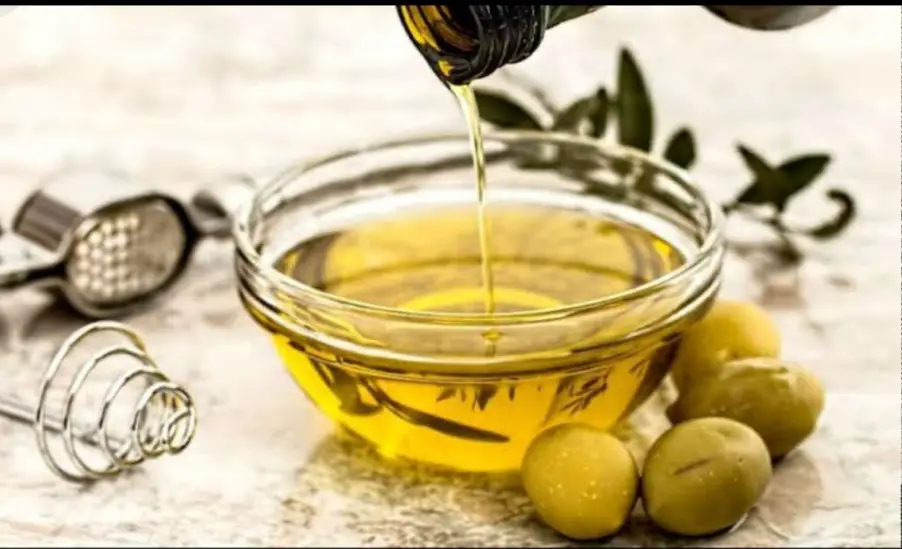 I understand that it may be needless to start explaining the process of applying olive oil on a beard. But this is exactly why most people don't get results for anything they try. They ignore the proper process.
Well, here is a brief guideline on how to apply olive oil on your beard and get the best results.
Locate an area of your skin that is not noticeable and apply a small amount of olive oil. Preferably your legs. It is called performing a patch test because you are about if your skin has allergies without going straight for the face first.
Leave it throughout the night and check afterwards if you can notice and sign of inflammation or redness. If that happens, then I advise you to use beard oil.
2. Complete your  entire beard grooming process before using
It is important to know when to apply olive oil on beards. It should be applied during the last phase of the beard grooming routine. That means that you will use olive oil after the washing, trimming, and shaving of the beard.
3. Towel dry your beard
After the whole routine is completed, it is most likely that your beard will look a little damp. Gently towel dry it. You will cause your facial hair to fall out if you do it vigorously. So, I lay emphasis on Gently!
Absorption is reduced when you apply olive oil to damp hair. This may be a result of the inability of oil to penetrate into them physically based on the fact that they are clumped together.
4. Warm some olive oil up in between your palms
In this stage, all you will need to do is to rub a small amount of olive oil in between your palms. Depending on the volume of your beard, you will need to gauge the amount of oil to use.
It is actually no big deal if you end up using too much. I'm just trying to help you use it judiciously as you may end up wasting them.
Well, If you aren't sure of how to measure, just start with less than half a teaspoon and work your way up if need be.
5. Start massaging it into your beard
Start from the end of the hairs and work your go all the way down to the roots. It is important that you remain gentle. Applying olive oil on your beard should be something of a calm and pleasant experience, not a rough one.
In addition to that, do not leave the effect of olive oil's moisture as it is entirely in your hands. All you need to do is to massage it into your skin.
6. Use a beard comb for even distribution
After oiling your beard with olive oil, you should use a beard comb to distribute. They will also help in separating clumped beards.
Now, you can now take a full glance at the mirror to spot any place that you've missed that needs your attention.
In conclusion, you can see that olive oil can indeed make your beard grow if you use them. Although, there have not been enough scientific approaches to how these oils really work and the chemistry behind it. But nonetheless, it is definitely worth trying out.
And now that it has become a lifesaver for most men, it can become your favourite in grooming as well.
Other natural remedies for beard growth
Are there other natural ways to grow beard apart from the use of olive oil and essential oils? Yes, there are. Infact, these remedies have been shown to boost facial hair growth and make them stronger and softer. If applied moderately, these remedies should work perfectly within a few weeks.
Let's look into them one after the other.
Coconut oil
Do you know that coconut oil is commonly used in most places around the world for facial hair growth? Coconut oil can be used for so many things, among which is beard growth.
It contains fatty acid that gives it an effective penetration ability to penetrate deeper into the hair follicles to stimulate and moisturize them. A moisturized beard is a healthy beard.
One of the top oils used for beard growth today is coconut oil as they are known to have great conditioning effects.
Not only does it help in beard growth but also fights against a potential threat to a healthy beard growth such as lice and dandruff. This action will, in turn, promote and foster the growth of beards.
To get the best result out of the use of coconut oil, it is important to take into consideration the proper mixture of liquids involved. Mix up with Rosemary oil and apply gently on beards for a very fast result. The mixture should be left for a maximum of 20 minutes before washing them off with cold water, precisely.
This process should be repeated three times in a week to see the power of coconut oil on your beard. Do not forget to massage your beards after applying the oil. It yields better results.
Eucalyptus oil
Eucalyptus oil is yet another effective natural oil for increasing beard growth. What it does is to make the beard healthier, stronger, shinier, and fuller when you apply them properly and frequently. It contains anti-infectious, anti-bacterial and anti-inflammatory properties that help in the stimulation of beard growth.
It is personally my favourite as it holds a lot of benefits apart from the increasing facial hair advantage. Eucalyptus oil is also a very good agent for blood vessel cleansing around the beard areas and will go deep down into the hair follicles to stimulate them. There couldn't have been any other way to increase the shine and strength of beards without the use of this essential oil.
The best way to mix this oil to achieve the desired result is to mix with either olive oil or sesame oil. Either of the duos will work perfectly well for growing out beards. While applying it on your beards, be sure to massage them gently. wash away with cold water after 25 minutes of waiting.
Balanced Vitamins 
Creating a balance in the nutrients needed for beard growth is very important. It is always good to give the facial hair all that it needs to grow healthy and faster. This is simply the key to grow beards faster. The mixture of beard wax and olive oil is perfect for supplying the best nutrients to the skin underneath your beard.
A proper and equal intake of vitamins A, C, and E will do just fine. There are no other vitamins that will work as perfect as these.
Healthy hair follicles on the beard area will surely warrant a faster beard growth. Best Beard Wax With Olive Oil will see that the follicles and sebum are maintained for optimal facial hair growth stimulation. Just so you know, sebum is what makes your beard shiner.
You need vitamins that will promote the stimulation and circulation of blood into the hair follicles. Only then will you begin to note changes and vast growth in your beard area.
The intake of balanced vitamins in your food consumption will supply enough oxygen and nutrients into the hair follicles. So what are we saying in essence?
To get a fuller and sinner beard, one of the important things to do is to include vitamins in your meals so that there will be an abundant supply of nutrients required for beard growth.
Alma oil
Additionally, there are some vital nutrients that can be found in Amla oil that will subsequently increase beard growth. Amla oil is a natural oil that optimizes the pH levels of hair follicles.
It is largely used for beet growth as a result of its nutritional properties. The use of Amla oil can give you the beards you want. It contains vitamin C that helps resist against those particles that allow beards to wilder. It creates a healthy environment for Beards to grow by keeping the scalp healthy.
Just like you will do when using olive oil, ensure you massage it properly and gently on your beards and leave it for about 25 minutes to take effect. It should be washed off with cold water. And yes, Amla oil can be mixed with some other stuff to make it work faster and better.
Things like mustard leaves can be ground and mixed with the oil to create a paste. This paste should be app properly and regularly for best results.
Cinnamon And Lemon
Lastly is the mixture of cinnamon and lemon. Using lemon alone on your beard will actually do the opposite of growing facial hair.
It has the ability to hinder hair follicles from performing as they should. So this is why it should be mixed with cinnamon.
Simply make lemon juice and grind the backs of a few cinnamons. Then mix them measure in 2-3 tea full spoons each.
This paste should be applied on the beard and left for about 20 minutes before washing off with cold water. The mixture of cinnamon and lemon will bring about rapid facial hair growth as they contain special nutrients that facilitate hair growth on the face.
To get an excellent result, do not relent in repeating this process twice in a week.
---
Do you still think that there is more to be said regarding olive oil for beard growth? Do you have any tips, hacks or advice as regards using olive oil for beard growth? Hit the comment box below!