Is it better to trim or shave facial hair?
When you remove your hair whether facial or head hair by the use of a razor blade or clipper to level your hair down to the skin, it is called shaving.
Shaving is commonly known to be practised by men during the removal of their facial hair while women usually use the method of shaving to remove hair from their legs and the bikini areas.
If you removed your entire beard hair, as a man, you will be referred to as a clean-shaven man.
Trimming, on the other hand, has to do with the reduction of excess hair growth both in men and women. Trimming does not involve cutting your hair to the skin level. Both makes your hair grow better.
Is it better to trim or shave facial hair?
Shaving and trimming of facial hair are both better. But whichever choice you go for should be one that works for you. It depends on personal choice. The most important thing is to know whether shaving or trimming your beard will work better.
Advantages of shaving facial hair
If you are thinking of growing facial hair, shaving your beard regularly may be the one stop solution. This is because shaving has a way of improving how fast hair can grow. This should not be mistaken for the hair on your head.
While we have a number of men who can testify to how shaving their beard caused it to grow more faster, there is still no scientific evidence to back it up. I'll Call it a special benefit of shaving.
In addition, your skin will be protected from harmful bacteria when you shave. When you use quality products to shave facial hair, they are  usually made up with anti-bacterial agents to avoid skin infections.
Shaving is another skincare routine that will help you in staying away from nasty skin infections beneath the beard.
Does shaving increase beard growth?
When you shave your beard, do not expect it to grow back thicker and faster. Although, we have cases of people who had rapid beard growth after shaving. But this is not guaranteed for everyone.
The best way to increase beard growth is by staying committed to the process of grooming a beard. The increase of testosterone levels and blood circulation can make a great effect on how fast your beard will grow.
Advantages of trimming facial hair
One of the goals one tends to achieve when trimming facial hair is that it aids the  removal of stray hairs. This is very important for an overall beard look.
One disturbing problem when it comes to beard grooming is split ends, if you are battling with this storm then we will recommend that you trim your beard instead of shaving it.
Factors like extreme heat, cold and wind can bring about split ends to your facial hair. Using a beard balm and oil to tame it down after trimming is a very good approach.
It is important to prevent split ends by trimming them off before they further down the hair will split down and the worse it will look and feel.
An added advantage of trimming beards is that it makes your beard look full. Shaving may not sound like a good idea to you because you may still want to keep a full beard and get rid of some parts that have gone overboard.
Trimming a beard may sound like it's gonna look shorter and smaller, but that is not the actual case. Creating perfect hedges around your chin with a good trimmer will give your beard that composed fluffy look that will make it look fuller than normal.
Trimming is best for avoiding split ends and loose edges.
When I made further research, I discovered that some people believed that trimming is better for people who develop ingrown beards and do haphazard shaving probably.
They don't have the time to shave when the need arises.
Both men and women have adopted the habit of shaving or trimming some parts of their body which include: chest hair, leg hair, underarm, pubic hair, abdominal hair, head shaving and other parts of the body.
Let's look at the various ways through which we can shave these mentioned parts.
Note: We will focus more on shaving the above-mentioned parts, but trimming them should be better imagined because they both involved cutting of the hair, the former is deeper while the later is shallow.
Chest Hair
The chest hair is the natural hair that is found around the chest of most men. Depending on your hormones, the chest hair may grow in excess. As in my own case, chest hair is minimal, so I don't have a problem shaving it at all.
How do you get rid of your chest hair?
If your chest is hairy, you may want to remove it to clean shave, how do you do that appropriately?
Make the process easier by trimming the long chest hairs.
Apply enough shaving cream over your chest hair; allow it to get down to the scalp and other areas you intend to shave along.
Use a new blade to shave your chest hair if you are using a new blade to achieve the best and smoothest shaving.
Avoid shaving too fast so that you don't cut your skin as it may be infectious.
Do not allow the blade clog after usage to avoid unnecessary messy shave.
After the shaving, rinse your hair thoroughly and apply an aftershave product you have but ensure it is recommended by an expert or experienced groomer.
You can also exfoliate your chest hair two times a week with good scrub that will prevent or reduce the chances of ingrown hairs.
Leg Hair removal
How do you get rid of leg hair?
Wash your legs
Before you begin shaving your leg hairs, wash them with clean water and toilet or medicated soap that suits your skin. I prefer using medicated soap so that it can kill germs and bacteria that are already trapped in the hairs. After which you should dry your leg hairs with a clean towel.
Grab a clean, sharp razor
A sharp razor or other tools such as clippers should be used to shave your leg hairs to achieve the best result.  Ensure you cut gently to avoid cutting your skin.  There are many razors or clippers you can use to shave your leg hairs.
Wet your legs
After the shaving of your leg hairs, you should then wet your leg again, to see if there are still hairs that are needed to be removed. You will see those leftover hairs pointing up on your skin with sharp pore holes, kindly notice and then do exfoliation.
Exfoliating your leg hair has to do with the destruction of hair follicles from your skin. In other words, it is the removal of dead skin cells on the outermost surface of the skin. Exfoliation is practiced in all facials during microdermabrasion or chemical peels. It can be done either mechanical or chemical. Get an Exfoliator HERE.
Apply shaving cream
Shaving creams allow the shaving easier for you. Applying them is a good idea.  Shaving creams aid in keeping the moisture in the beard hair while you shave it. Shaving creams allow your beard hair softer and easier to cut.
Apart from that, shaving creams create a thin layer of protection between the shaver blade and the skin, so that less friction will be felt and there will be a dramatic reduction in the risk of redness, shaving rash, and irritation. You will also be free from nicks and cuts except few. Get a shaving cream HERE.
Shave against the direction of hair growth
Shaving against the direction of hair growth is considered the fastest way to shaving effectively. The reason being that the hair grows in all directions, most around the neck, so by dragging the razor or clipper against the natural its normal direction helps you effectively pull the hair back.
Rinse your razor
It is good hygiene to rinse your razor aftershave.  This will prevent the blade from contaminations and prepares it to be readily used in the nearest future. Gillette razors are recommended.
Rinse your legs
After the entire shaving, you should rinse your leg with clean water, dry it with a clean towel and you are done.
Store your razor in a clean, dry place
Store the blade or clipper in a clean and dry place to avoid rusting. Personal hygiene is always a big game win, so practice it for your own favor.
Dry off and moisturize
You can now moisturize your leg with mineral oil. You can apply a petroleum jelly if you like or search for a more advanced oil to apply specifically for leg hairs.
Shaving the underarm
The underarm, known as the armpit can also be shaved. In fact, it is advisable to remove that hair from your underarm.
Although some people like it to be there because they believe it helps avoid excess heat from the armpit, in my own case, I don't buy such an idea and it actually makes me feel uncomfortable.
How to shave the underarm properly
There are two methods I use when shaving my underarms and are both effective. I use hair removal cream, precisely Veet, or Gillette shaving stick.
Wash your underarm hair with soap and clean water and allow drying by exposing it to fresh hair either in a clean environment or a clean standing fan is also okay. You can also dry your underarm hair with a clean towel for a faster reason.
Get a clean and sharp razor and start shaving against the direction of hair growth for an effective clean-shaven result.
If you are using a hair removal cream, apply gently and follow the instruction given in the product manual.
Shave with razor gently to avoid cut and nicks.
After the shaving, rinse your underarm again and dry.
How to shave the abdominal hair
The same method as used for shaving the underarm hair can also be used to remove the abdominal hair. Firstly, you may want to know if you can shave your stomach hair. The answer is yes. You can also get rid of the stomach hair waxing, laser hair removal method. With these methods listed above, you are good to go.
Other Shaving Tools you should know
Gillette Fusion 5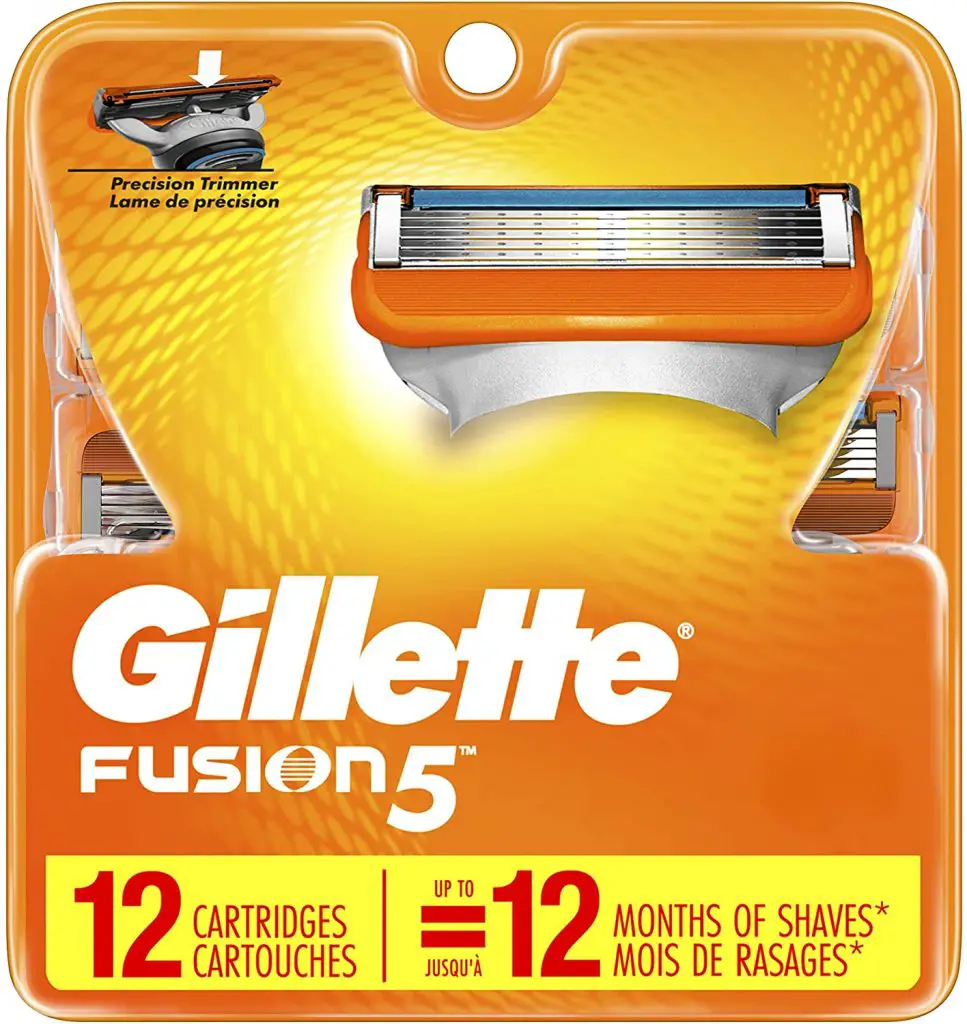 Gillette Company has acquired a lot of good reputations over the years, so I am confident to recommend this product, having observed the effectiveness.
It helps to produce lubrication before and after blades to help prevent your skin from irritation while you shave.
You can always refill all the 5 blade razor handle
It comes with five anti-friction blades which will give you the best close shave ever.
It aids in the stretch and smooth skin while the micro comb guides hair to the blade for a simpler cut.
It is made for men precisely but women too can use it to shave their hair as may be necessary.
It comes with a precision trimmer on back-great for hard-to-reach areas and styling facial hair
It is designed with a razor with a fading lubrication strip when you are no longer constantly getting an optimal shave.
You can use 1 of the blades for a month before swapping.
Sugaring Paste Luxury PRO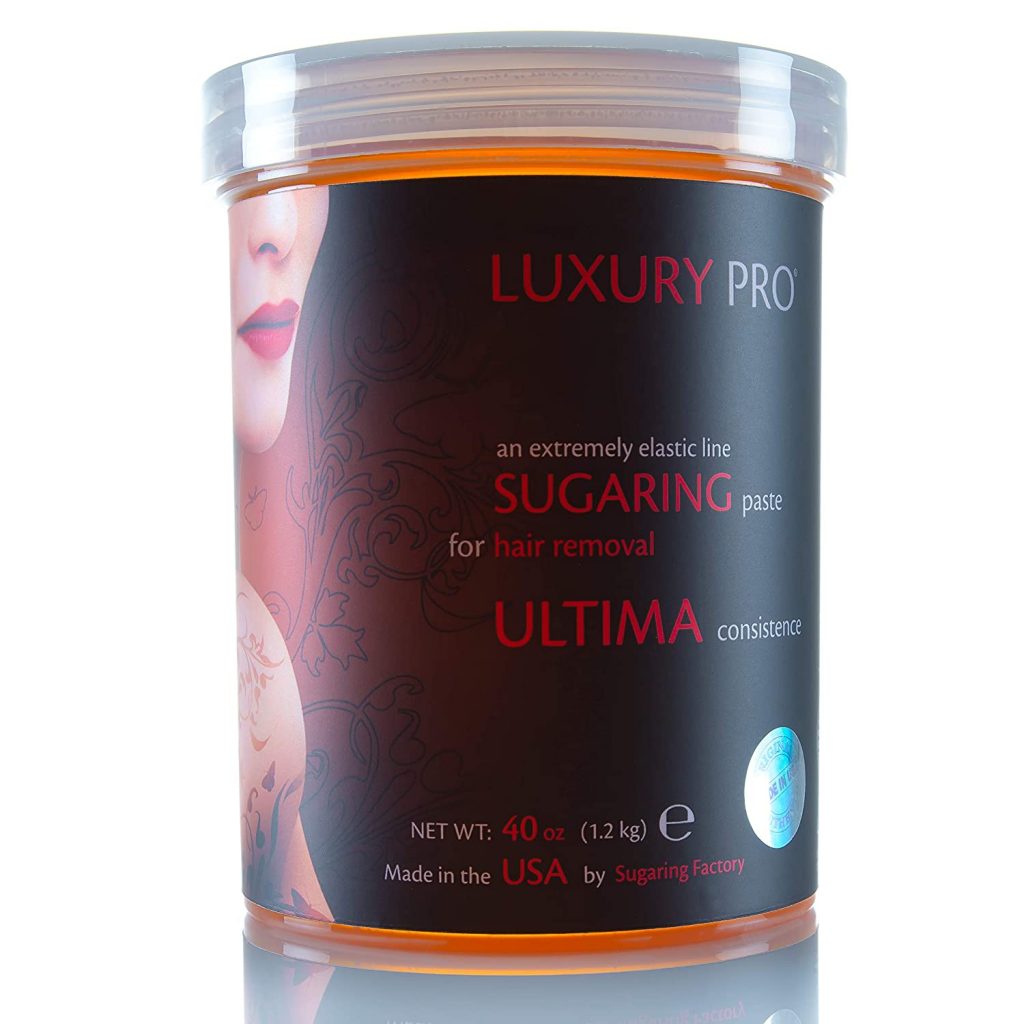 This is a shaving cream with exceptional features. You have every right to try it out.
It is designed with firm paste for dark and thick hair and for Brazilian bikini
It is 100% natural. It doesn't contain anything such as stabilizers, coloring agents, emulsifiers. The entire Ingredients are organic Natural Sugar, organic citric acid, purified water. The Product environmentally-friendly and safe for human health.
It has long term effects on the applied areas and therefore prevents new hair growth.
If you need clean and smooth skin within 3 weeks, this is the product you should use.
Now that you know that both shaving and trimming work hand in hand, and you can adopt different methods, creams and razors to get rid of hair from all specific areas of your body, we recommend that you should always carry out the right measures while shaving or trimming your hair.
Don't forget to leave feedback in the comment box.
Check out some other interesting articles:
Does Olive Oil Make Your Beard Grow?
How Do I Make My Soul Patch Thicker?
Does Hair Removal Cream Last Longer Than Shaving?
Can You Use Too Much Beard Oil?