If you have not heard about Kasthuri Manjal for hair removal then you are probably missing out! A lot of skincare products now use a common Indiana kitchen ingredient to enhance their product's effectiveness in removing unwanted hairs. But are you aware that there is a way this ancient herb is reproduced in order to make your skin look amazingly flawless?
Anyway, in this article, I will show you all you need to know about Kasthuri Manjal and how they can be of great help in getting rid of unwanted hairs on your skin.
Read further to discover what these ingredients are, and how they can do serious magic in ditching out other fewer facials and beauty treatments.
What Is Kasturi Manjal?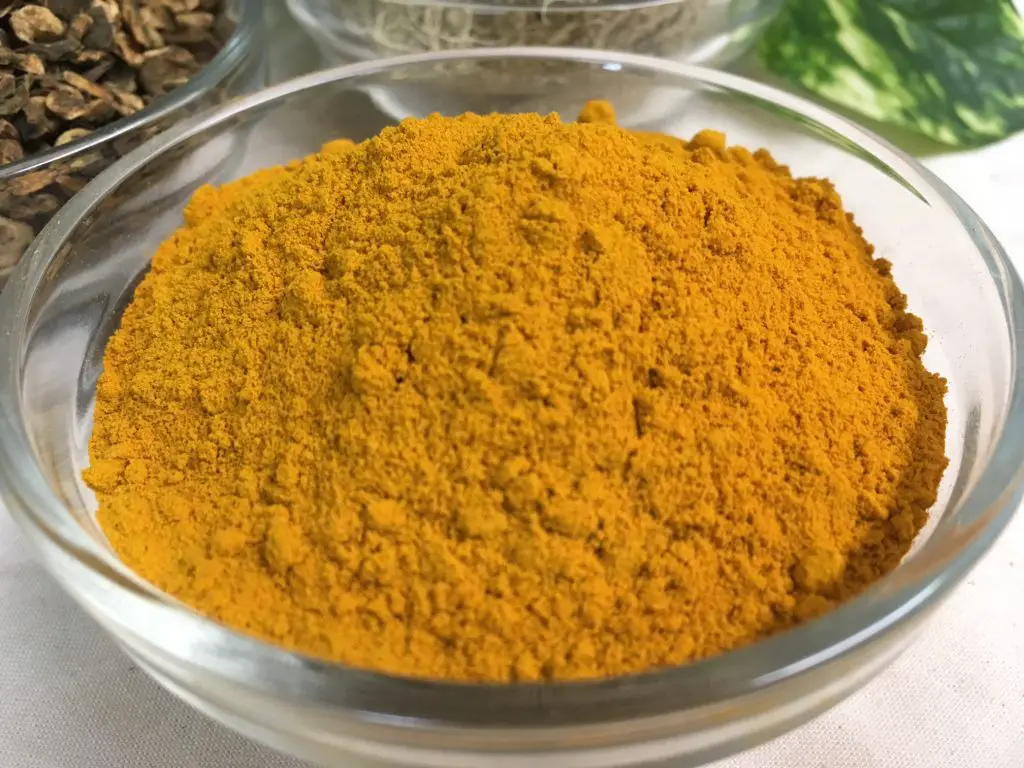 Scientifically referred to as Cucuma Aromatica, Kasturi Manjal, which you can also call Kasturi Tumeric or Wild Turmeric, is a yellow-coloured herb with a Subterranean shape. It has irregular branches and thick, dark yellow-coloured flesh. You will find most Kasturi Manjal in places like South Asia. It has always been used as a natural beauty product, even until today!
One of the major things that differentiate Kasturi Manjal from the ordinary turmeric that you all know is that the application of the former can only be used for external purposes only. Unlike turmeric, It cannot be used in cooking as a spice.
A lot of people mistake Kasturi Manjal for the regular turmeric. Their differences, however, can be identified by the colour. Kasturi turmeric has a light yellow colour and does not cause yellow stains on the skin, unlike the regular turmeric.
The main difference between Turmeric and Kasturi Manjal?
The difference between regular turmeric and Kasturi Tumeric is very noticeable, even by visuals. Apart from the bright yellow colour, Kasturi manjal does not stain your skin after use while the regular counterpart does.
Not only that, but Kasturi Manjal can also be used to get rid of unwanted facial hair, remove skin infections like acne and scars, and they are known for their medical properties which are fragrance.
Benefits of Kasthuri Manjal for hair removal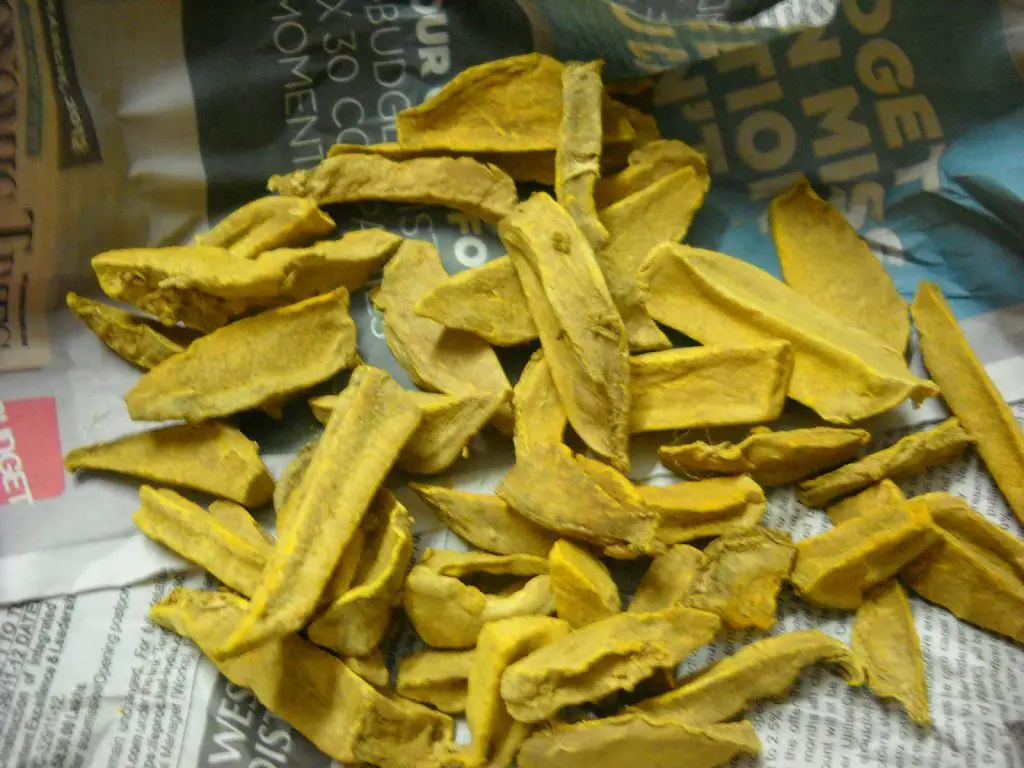 Just as I have mentioned earlier, these Indian natural ingredients only work externally as they can not be cooked. However, they come with so many benefits for our skin.
While people who have used it call it a wonder-working ingredient, here are a great benefit to derive from this herb:
It minimizes facial hair growth or regrowth
Heals skin infections and insect bites.
Gives a blemish-free, naturally glowing skin.
Treats several skin ailments including eczema.
Prevents and fades away stretch marks.
Works as a bath powder for babies.
It improves skin tone and overall complexion.
Reduces acne and its scars effectively.
How to Properly Use Kasturi Turmeric For Skin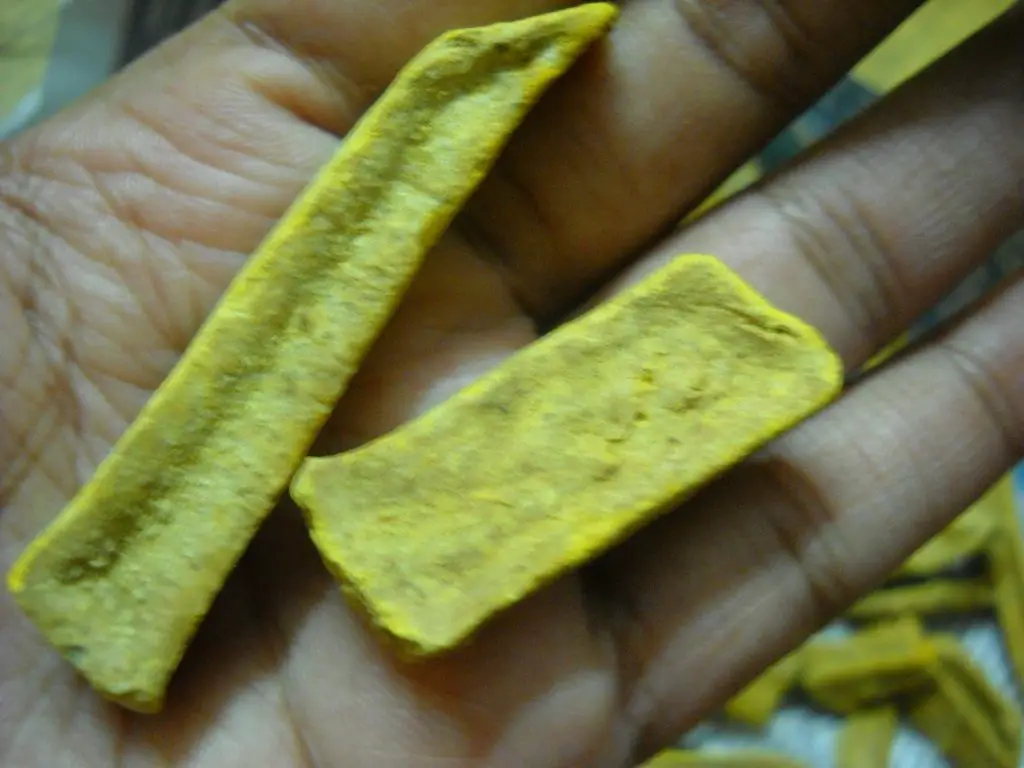 One of the hardest parts of any herbs-based method of hair removal is how to apply them on our skin. This is a very important aspect that no one must neglect.
For a brighter, clearer and hair-free skin, here are the steps to follow in using the Kasthuri Manjal in the proper way as a daily routine.
Since these herbs contain amazing antioxidant qualities, it is possible to have an elastic skin free of rashes and other skin issues while keeping dead cells, dirt, and excess oil away, and here is how you do it. Mix Kathuri Manjal with yoghurt, gently exfoliate your skin and allow it to stay for 20 minutes. Expect a very radiant skin after washing away.
Have you been looking for ways to get rid of skin Tan? You can kill it by applying Kasturi Turmeric as they help in brightening up the facial skin. All you need to do in removing tan from the skin effect is to add unboiled milk to Kasthuri Manjal and apply it on the skin part that is affected. This will make the rough skin tone correlate and lighten darker lips.
Make a mixture of buttermilk (or sugarcane) and a smooth portion of the herb,  apply it to your skin. This is the best way to get rid of wrinkles using Kasthuri turmeric. Not only do they combat the wrinkles on your skin, but they also help in improving your skin complexion. The mixture I just described works against any sign of ageing, such as wrinkles, fine lines, and under-eye bags.
If you have been looking for ways to Prepare a smooth face mask, then you no longer have a problem using Kasthuri turmeric. All you need to do is mix Kasturi Turmeric powder with chickpea flour and fresh, unboiled milk. Afterwards, apply to all parts of your skin equally. After massage for at least 5 minutes, leave it on your skin for another 30 minutes.  wash off with water to get amazing skin.
Kasthuri Manjal contains antibacterial and antiseptic qualities. In other words, they can give you a blemish-free skin in just a few months. How? Properly mix the Kasturi turmeric powder with milk and sandalwood powder. Apply it to all your skin in infected areas. Wait for 30 minutes before washing. Trust me, it is an amazing treatment for pimples and those embarrassing pimple marks.
Finally on how you can use Kasthuri Manjal for hair removal is how you can use these powder to reduce hair growth to the minimum. The 'magic' works by making a paste of the herb with warm coconut oil and scrubbing your face gently with it. Do this frequently for a few days and watch how it will give you wonderful results.
Amazing fact: do you know that Kasturi Turmeric also has mosquito repulsive properties when applied to the skin? It was proven that they combat the effect of mosquito bites. As you probably know, natural ways to slow down or stop hair growth are few.
Even among the few, not all work perfectly without grave side effects. This is why many women settle for other painful methods of hair removal like tweezing and waxing. But that is not the best choice. This herb will do your skin good!
Frequently Asked Questions about Kasturi Manjal
What is the use of Kasturi turmeric?
Like I have mentioned earlier in this article, the usage of this herb is also a benefit. Filled with antibacterial and antimicrobial properties, it prevents wrinkles and fine lines when applied to the skin.  So we can say that Kasturi Turmeric can be used to prevent acne, pimples, and blemishes as well as removing unwanted hair on the skin – irrespective of skin color, skin type, or hair colour.
Can I use Kasturi manjal daily?
Yes, you can! We will look at some downside of using this herb. But basically, they have no serious side effects. However, deep cleansing of the skin will occur if used daily
Does Kasturi manjal darken skin?
It is actually the opposite. If you apply this herb on a regular basis, they reduce skin pigmentation. And hence, they will assist the skin to lighten.
Are there Downsides of using turmeric?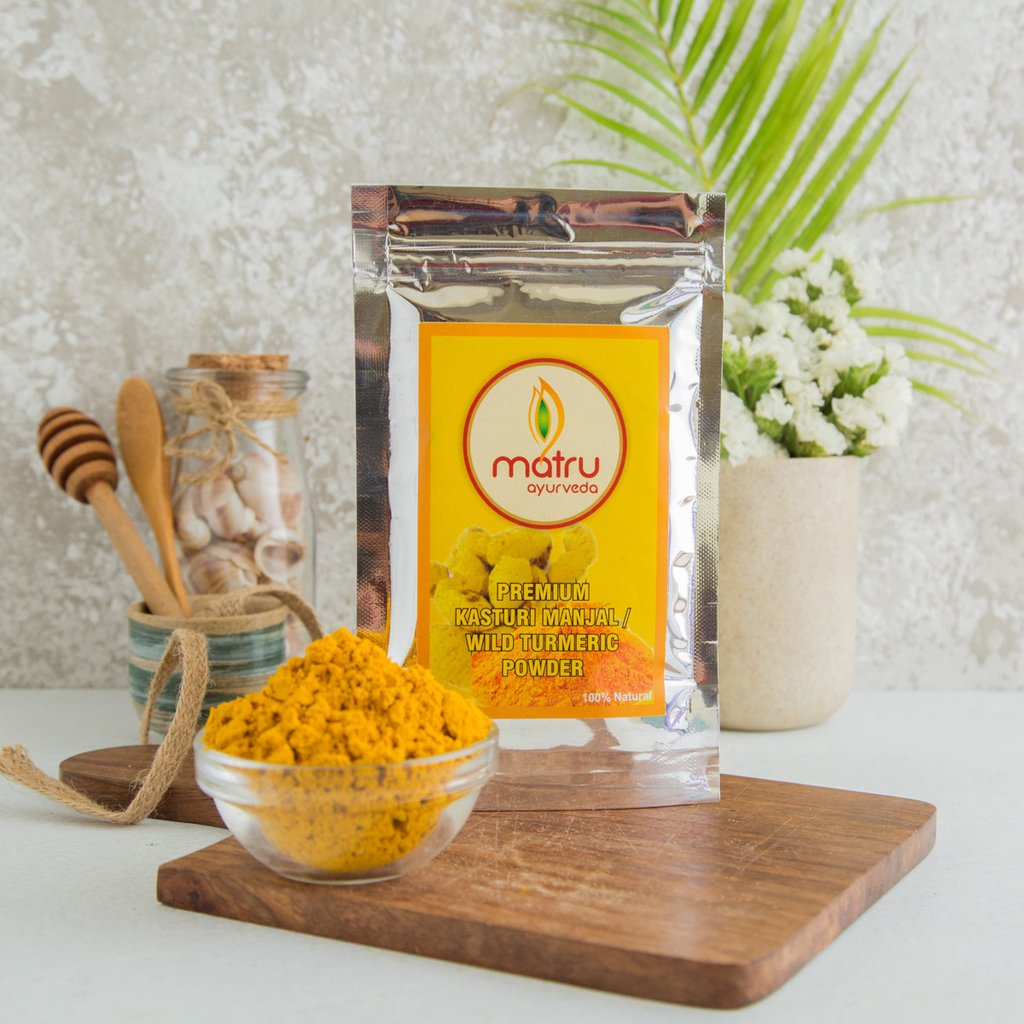 Away from Kasturi Manjal, I have decided to briefly share with you the disadvantages of using regular Turmeric and why you should embrace Kasturi Manjal.
Please remember that Kasturi Majal may not attract any side effects as the Herb is recommended for anyone.
Regular Turmeric can stain your skin
Unlike Kasturi, Regular turmeric has a strong yellow colour. They will stain your skin when you use them for hair removal. You will attract a slightly yellow stain to your skin by using turmeric paste or turmeric oil. That is why we recommend using Kasturi Manjal.
Regular Turmeric stains are temporary, though
If at all you want to get rid of these yellow stains, you can wash the area with a bar of mild soap to help remove the yellow colouring. Don't forget to exfoliate the stained part of the skin gently with a soft towel.
Exfoliating the skin removes some of the older skin cells at the top layer of your skin and helps to fade the yellow turmeric staining.
They emit a strong, unpleasant odour
Regular Turmeric has one strange odour that you may not like. And since you will be dealing with facial hair, it is advisable to opt for Kasthuri manjal.
Result is uncertain
If at all you are still interested in using regular Turmeric, it is important that you do more research as the side effects are grave. As a matter of fact, it is still uncertain as to if turmeric paste for hair reduction is better or the same as using Kasthuri Manjal.
Although, there has been researched that regular Turmeric can be of good benefit to a food supplement. Hardly will you come across any study that approves regular turmeric for hair removal. So it is not advised to use them for hair removal.
Are there other natural remedies to get rid of unwanted hair in the body?
Yes, there are natural home remedies and herbal mixtures that you can create on your home that can remove hair on the body when applied to the skin. Among others, here are few you should know about.
Honey and sugar
When you mix honey and sugar in a moderate measurement, it can instantly remove unwanted hair and exfoliate dead skin cells effectively. It is a mask-off peel and works for all skin types.
The process of preparing this mixture is very simple. Simply add honey to water in a bowl that contains sugar and microwave the mixture until the sugar dissolves. This should last for 40 seconds. Now that the mixture is ready, apply it on the affected area and allow it cool for seconds using a strip of cloth over the area.
Oatmeal and banana
The mixture of oatmeal and banana serves as a great exfoliating agent for the skin. It has a grainy texture that facilitates removal. Plus it can be applied on any skin type.
Mash a banana and mix it in a bowl with oatmeal then apply a moderate amount of the mixture on the concentrated area. Make sure you rub in a circular pattern to achieve the desired result. The paste should remain on the surface for 20 minutes before washing it off with cold water. This process should be repeated twice a week.
Green gram and rose water
The mixture of green gram flour and rose water can actually work in getting rid of unwanted facial hair and hairs on the body. It is suitable for all skin types and helps in inhibiting hair growth. It has some exfoliating properties.
All you need to do is to mix rose water and green gram flour in a bowl, add lemon juice to the mixture and apply the paste on the area that you want it to work. Ideally, the paste will take about 20 to 24 minutes to work and Dry. This process should be repeated 3 times in a week.
Papaya and turmeric
There is a substance in papaya called the papain that causes hair to fall out naturally. The papain is an enzyme that disintegrates the cuticle of human hair. This paste can be applied on all types of skin.
Simply cut peeled papaya into smaller pieces and mash it to create a paste. Add turmeric to the mixture and mix well. Afterwards, apply the paste on the area of unwanted hair and massage it gently. Wash it off with warm water after it has sat for 20 minutes.
---
Conclusion on Kasthuri Manjal For Hair Removal
All in all, Kasthuri manjal is an amazing herb containing loads of properties that can help your skin condition and give you that radiant, hair-free look.
Using the Kasthuri Manjal powder is one best way to cure acne, pimple, blemish, and other skin infections too. But the most important thing is that they are ideal for hair removal.