How often should a black man wash his beard? What happens if a black person washes hair every day?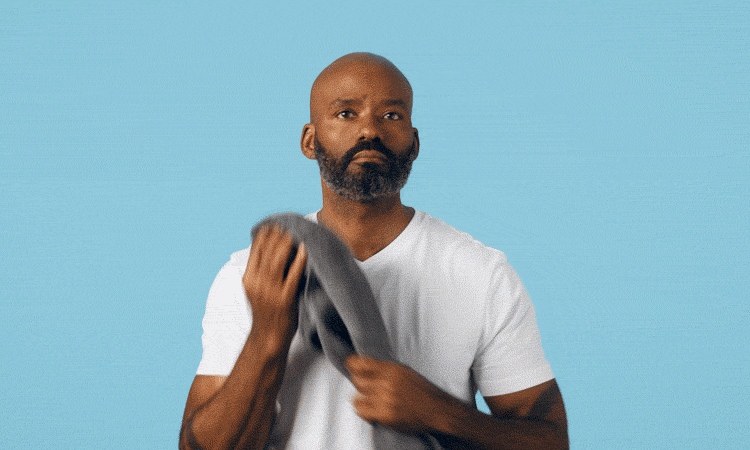 You will find out all that!
Washing of beard is one of the ways of keeping the beard hair clean, shiny, and attractive, but some people and observation believe that doing this consistently can be disastrous.
Washing of beard consistently or daily is an act that can be carried out by someone with oily face or beard hairs, the reverse is the case for people with little or no natural oil.
Performing this act is not bad, but a lot of factors need to be put into consideration.
So here, I will be talking extensively on How often should a black man wash his beard consistently and FAQ.
Why Should You Wash Your Beard?
Nobody washes beard for the fun of it, carrying out this act is done to achieve specific aims. As a bearded man, I believe you wash your beard hairs to achieve certain aim.
Cleanliness
Beard hairs attract a lot of dirt especially for people that work in a dusty environment, washing the beard hairs will remove piles of specks of dirt that must have accumulated.
It will also prevent dirt from accumulating under the beard hairs thus preventing dandruff and so on.
Proper Growth
Washing beards help create an edible environment for proper beard growth. By washing the beard hair, dirt won't accumulate and that will ensure blood circulate to all areas where blood is needed.
Looking Healthy and Attractive
There is no doubt that washing beard hair makes the beard look clean, and help remove piles of dirt that must have accumulated making the face look attractive and healthy.
Now that we are done with the "Why" let's look into it.
How Often Should A Black Man Wash His Beard
Your beards draw attention and deserve to be kept neat, which is why many come up with an idea that it should be done every day. At MyBeardGang, we don't recommend much doing it every day because too much of it strip the hair.
It is advisable that you do it at least 2-3 times a week unless you work in a dusty environment.

You can rinse your beard instead of washing. If you are to rinse regularly make sure to replace losy hair oils with beard oil, and/or moisturiers.
There are situations where the washing 2-3 times in a week is not applicable, for
For someone that works in a dusty environment.
Someone with oily skin or beard hair.
If you fall into the category of those that work in a dusty environment, make sure to use the right Shampoo for beard, use the right beard care accessories, and take care of your beard the right way.
Now let's look into how to wash your beard the right way or How to wash beard as a black man.
How to Wash Your Beard as a Black Man
Let's dive in!
Step 1:

Choose The Right Temperature
When it comes to taking care of the beard or washing choosing the appropriate water temperature should be done properly, you need to understand the whole process. Make sure to avoid using hot water at all costs as it can dry out the hair follicles.
Make sure to use lukewarm water since it makes the pores open and ensure blood circulate regularly. It ensures the process is more effective.
Step 2:

Build Up Lather and Massage Into Beard
Choose the right shampoo and beard cleanser it's recommended you create enough lather. So Be sure to lather the hair just for fun. Use your fingertips to dig the lather into all directions. During action will ensure the skin clean better, leaving your face hydrated and beard follicles stimulated enough.
Step 3:

Rinse Out
Remember to rinse properly with warm water to ensure proper removal of lather foam. It's best to run your hands through the beard as warm water moves through it.
What You Need For Proper Beard Washing
For proper washing of your beard as a black man you need accessories and tools, washing of beard is not enough. So, just like you take care of your body part you must have certain materials. And here I will be taking you through everything you need for proper beard washing:
Shampoo
Beard brush
Comb
Hairdryer
Nourishing Oil
Beard balm
Face cloth
Grooming Kit
#1. Shampoo
If you are looking for best beard Shampoo for black men that can deliver exactly what you want. You have shampoos such as Broo Craft Beer Shampoo, and  Zeus Beard Shampoo.
Broo offers multi-grooming features that ensure the beard hair and skin beneath are kept clean. You will find nourishing properties such as ginger Lily, B vitamins and lemongrass that ensures no chemical side effects. It can be used on the beard, head, face, and body.
You should do well to check our exciting list of beard shampoo for black men HERE. I am absolutely sure you will find some beard shampoos that you will love to buy for your beard.
#2. Beard Brush
Having the right beard brush is the best thing you can get as a man growing beard after the washing process beard brush allows you to apply beard oil, beard cream or beard balm in the right proportion to all areas. We have dime dozens of beard brush available on Amazon – best beard brush for black men or beard brush for dark hair. You will always find any beard brush that falls into this category.
We have combined amongst great features and build a collection of beard brush suitable for Black Men. You should check it out.
#3. Hair Dryer
After you have gotten your beard hair washed you should get the best hair dryer for black men. A hairdryer will help remove the water from the hair faster, instead of waiting for minutes for it to get dry.
Our collection of Hair dryers are just for you. Find out more about them here.
Beard Washing Mistakes To Avoid
Washing your beard is the cornerstone of keeping healthy and attractive beard hair. In fact, if you are not washing your beard probably you having one is not what you should have thought of. Beards washing helps keep the beard and skin beneath clean and more than that it acts as a symbol. So below are beard washing mistakes to avoid.
#1. Making Use Of Soap
As a bearded man, you should have two soaps, one for beard washing and one for other body areas. If at this point of your beard growth Journey you are still using the normal beard soap for your beard hairs washing – you have a long way to go.
Washing your beard hairs with normal soap will strip its off natural oil because the harsh chemicals used in its production do harm instead of good. Visit Amazon or Physical store to make inquiries on the best shampoo for washing the beard hairs without getting the hair compromised.
#2. Not Washing Immediately After Waking Up
Washing off the dirt from the face is an act many of us grow up adapted to and the reason is a good one! Moving out of the house without washing the face is a bad act talkless of not getting the beard hairs clean. For someone who uses beard growth oil, not washing as soon as you wake up can lead to the oiliness of the skin, which is never a good thing to experience.
#3. Washing Carelessly
Washing your beard is important, but are you doing it right? The way you wash your head hair is different from the way beard hairs are washed. The speed and techniques are important.
#4. Not Drying The Beard Properly
You were advised to wash your beard hairs, what of the drying part of it? Are you doing it the right way? I guess No. Drying the beard hairs can be done with towels that are made for this purpose,best hair dryer for black men all that can be found on Amazon online store.
---
Frequently Asked Questions and Answers
Can You Use Shampoo On Your Beard?
Yes, you can shampoo your beard but make sure it is not done with the regular shampoo available on the market. Visit Amazon or any other store, ask or search for shampoo created specifically for the beard hair. Making use of ordinary Shampoo can strip your beard off its natural oil.
What Is The Use Of Beard Wash?
Beard wash is a sulfate-free shampoo for hair cleansing, it will help you keep your beard hair smooth and clean.
Is It Bad To Wash Your Beard Every day?
Washing of the beard hair is totally different from the head hair, it's not healthy to wash the beard hair every day.
Do You Really Need A Beard Shampoo?
Just like beard cream and beard oil – Buying the best beard shampoo for black men or best shampoo for beard washing is not always needed, although, it will help you maintain the natural sebum secreted and give the beard hairs the needed nutrients.
Is Baby Shampoo Good For Beards?
Making use of regular shampoo and soap can be too severe for the beards. Instead of using baby shampoo make use of warm water to rinse.
---
Conclusion
Here, I've talked extensively on How often should A black Man Wash his beard, the materials needed for proper beard washing, and recommendations of products.
Do you have anything to ask on this topic and it's sub-topic? Kindly make use of the comment box.
[su_highlight background="#b4bac5″]Note that if you make any purchase through any of the product links above, MyBeardGang will earn a commission that will have no effect on your initial payment.[/su_highlight]
Check some other articles below:
Best Electric Shavers for Ingrown Hairs
Top Painless Laser Hair Removal Devices To Buy
Best Boar Bristle Brush For Healthier Hair
Reviews of The Best Quiet Hair Clippers for 2020
Full Body Laser Hair Removal Machines to Buy
List of Best Light Hair Removal Machine
13 Best Beard Mug Gift For A Bearded Man