How to make your beard grow faster in Nigeria? Jump in here to get all the hacks!
Let me start by saying there is a day that has been dedicated to celebrating bearded men in Nigeria and worldwide. It is called World Beard Day. It is an annual celebration (first Saturday of September) where men from every nation and continent gather together with their beards.
Now, on this World beard day, it is universally disrespectful and awful to shave. The men with clear shave on this occasion are to wait on the bearded one hand and foot in the family.
How Can I Make My Beard Grow Faster in Nigeria?
To answer your question, having the best beard growth products to use is one major ingredient to have the speedy beard growth process that you want. A major way we have been able to help Nigerian men make their beard growth process faster over the years is the use of our beard growth cream.
As a clean shaved man, or in your early youth, you want to be among the men that would be celebrated on this occasion, you want to grow a magnificent sexy-looking beard to look attractive. And you want it in a faster way without any repercussions. I can relate. Growing this beard generally requires perseverance and patience. On a scientific level, it depends on your testosterone level and genetics.
However, there is a way to effectively speed up the facial hair growth process. I'm going to show you the power of using beard cream to get absolutely fast beard growth.
It is a technique only a few men know about, and don't be surprised if I tell you that some of those bearded men you admire today use a very good beard cream to boost the growth level of their beard.
Using the best beard cream for faster beard growth
In my last article, we looked into how you can grow a beard in Nigeria using some particular beard product.
Now you will notice that I stressed the need for a beard cream at the end of the article. That's what has probably birthed this article.
People who want to grow a beard in Nigeria would want to see that they get a fast result. And that is why you should read on as we are gradually unveiling the fact here.
One of the best beard care products your beard needs is a beard cream. A good one at that.
As a Nigerian Man or black man in general, the way our beard grows is quite different. (not because of our colour) but it has to do with our internal organic composure and temperature as well.
Since we possess a rather short, hard, dry, full of stubbles and ingrowth kind of beard, the ingredients found in a beard cream plays the striking role in moisturizing, softening, and immediate quick growth of the beard.
So you see why using a beard cream to facilitate fast beard growth as a Nigerian man is very effective?
Getting a beard cream here in Nigeria is not a hard task at all. In fact, just a 10 minutes drive to the mall is not difficult.
"There are many unauthentic beard creams out there"
But when you talk of getting the best beard cream in Nigeria that will indeed boost the growth level of your beard, then you will be thinking of feeding a caged lion.
Indeed, one of the ways to know how you can make your beard grow faster in Nigeria is to try use a beard cream on your patchy or newly growing beard,
MyBeardGang Beard cream – BEST BEARD GROWTH CREAM IN NIGERIA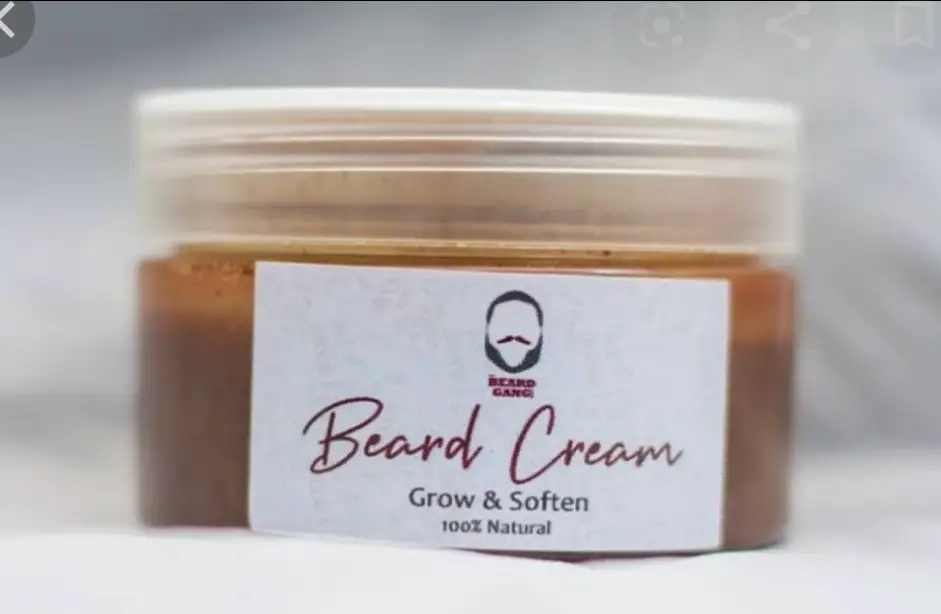 We need a fast beard growth, and that is why we are looking into getting the best beard cream as it will play a major role in boosting the growth of our beard. Let me introduce to you the best beard cream in Nigeria that you can have delivered to you at your doorstep. It is our specially made organic beard product for the Nigerian man.
There are certain things you need to look out for in a beard cream, these things will actually tell you whether they are the best or not. And fortunately, you get them all in this beard cream.
With several reviews we've gotten all over Nigeria, the MyBeardGang cream has become the number #1, beating out all odds to be at the frontline.
Applying this cream on your slow-growing beard will not only give you a full growth within 1 and 8 weeks but will also cause softening and conditioning effects to the beards.
The MBG Beard Cream is Made with 100% natural ingredients and will prevent any form of tangling of the beard.
If you are in search of that perfect beard cream that will boost your beard growth quickly, then look no further. All you need to do is get one and begin  applying!
Your journey to have a good-looking beard and getting the best beard cream in Nigeria begins with a click right HERE.
But wait, I wouldn't be all that convinced if I'm a reader too. Let me show you the major benefits, apart from getting a fast beard growth, that you will get from using MyBeardGang beard cream.
Functions of the Best Beard Growth Cream in Nigeria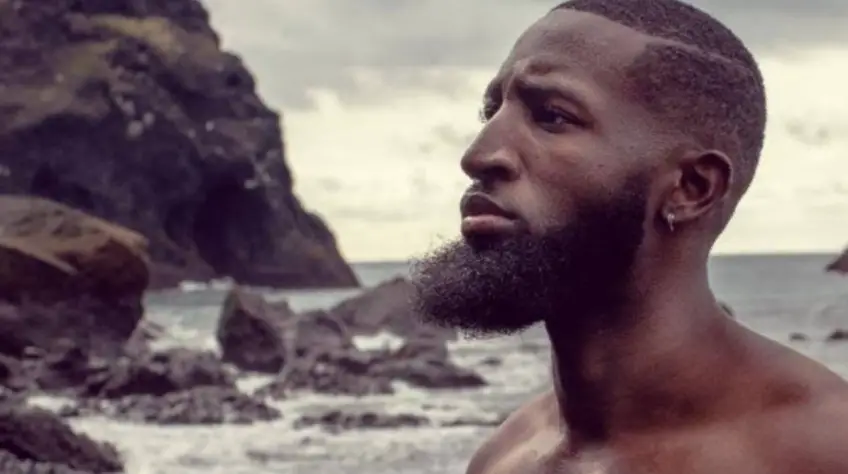 If you want to grow a beard very fast, then you should consider beard dandruff a potential threat and enemy.
Our cream produces that thin protective layer on top of your facial hair area.
With this layer, your beard and the skin underneath is not only protected, escaping moisture is also prevented. This will effectively reduce beardruff and hydrate the skin.
2. Prevents Itchy Beard
Even when you begin to grow a beard quickly, one of the things that may want to challenge you is an itchy beard. Every bearded man should equip himself with the right beard cream to prevent or defeat itchiness. Because it is one of the best reasons to have a clean shave and that is not the best option.
Beards get itchy from time to time, but using Mybeardgang beard cream will ease up the itchiness and make it disappear in no time.
Beard oil can play a temporary role in reducing beard itching but did you know that you can fortify that defence by adding this beard cream into your beard care routine?
Exactly!
Remember I mentioned that this beard cream creates this ultra-thin lipid layer on top of your beard. It will help lock in moisture in your beard and prevent the moisture from escaping.
After applying beard oil on your beard, such a layer can help in sealing the oil into your beard and gives you even better results in terms of moisturization and relieving itchiness.
3. It Gives Some Volume to your Facial Hair
Naturally, it may be hard to grow that thick fluffy beard very quickly. This is why you need this beard cream.
We have looked into this problem and sought effective ways our cream can add a bit of volume while growing your beard quickly. I'm not saying it will look like magic.
As long as our cream contains tropical hard fats like shea butter and cocoa butter are really thick, they will add a bit volume and weight to your beard hairs while making it grow quickly.
We recommend that you add it regularly after washing your beard. Having sealed the moisture, your beard will now look thick and extra heavy.
4. A Beard cream that can help in Styling and Taming the Mane
When it comes to styling and taming flyaways, beard wax is an ideal and essential product. But there is plenty of beeswax in a quality beard cream product like Mybeardgang bread cream, and it can certainly aid in your beard styling routine.
You'd be surprised about the hold and styling help that this good beard cream provides.
The cream has been made to satisfy those who are not a fan of beard wax but will still need to get the messy beard back into mint condition. This beard cream creates an easy way to bring it back into shape with a boar bristle beard brush after applying on your facial hair.
It is high time Nigerian men understood that your facial hair is not like the hair on your head. As you begin to grow your beard, the hairs simply will not fill in every single spot on the face where the beard will be no matter how hard you try. The only way to work around this issue is to use good beard cream like this enough that it will bring out the fluffy and add good volume to your facial hair.
It's a wrap
I understand that the skin underneath your beard can become itchy at a point in the journey, and this will become a discouragement, giving you reasons to shave hairs that have grown off. But thanks to this beard cream.
Even as I conclude, let me also add that eating good food that contains proteins and vitamins can contribute to growing a healthy beard.
But trust me, this beard cream is all you need when it comes to beard grooming products. You will be amazed by how it works and feedback from you will encourage us to put more effort into serving you better.
Now that you know how you can make your beard grow faster in Nigeria. What are you still waiting for? Read to make that order for our beard growth cream? Get started HERE right away!