Can Toothpaste Help Grow Beards?: With the aim of achieving a fast-growing beard, so many bearded men have sought ways to get thicker, fuller, shinier, and stronger beards. One of these ways that have seemed seriously effective is home remedies for growing a beard.
While we have desperate men who would not think twice about having a beard implant, there are also some guys who would love to know about home remedies that can help beard to grow. And grow faster. Not just faster but thicker.
Some rather embrace using a natural approach. But If you want to use home remedies, you must have come across various options online. One of which I'm pretty sure is using a Toothpaste to grow your beard.
As a man who wants to level up on his grooming game, it is important that you are aware of these things because, where natural and beard products fail, home remedies will not. And it goes the other way round too.
The general growth rate of a beard as studied by researchers is half an inch per month. However, there are some beard grooming products and home remedies out there that can help you grow a beard. But have you ever wondered if Toothpaste is one of them?
Can Toothpaste Help Grow Beards?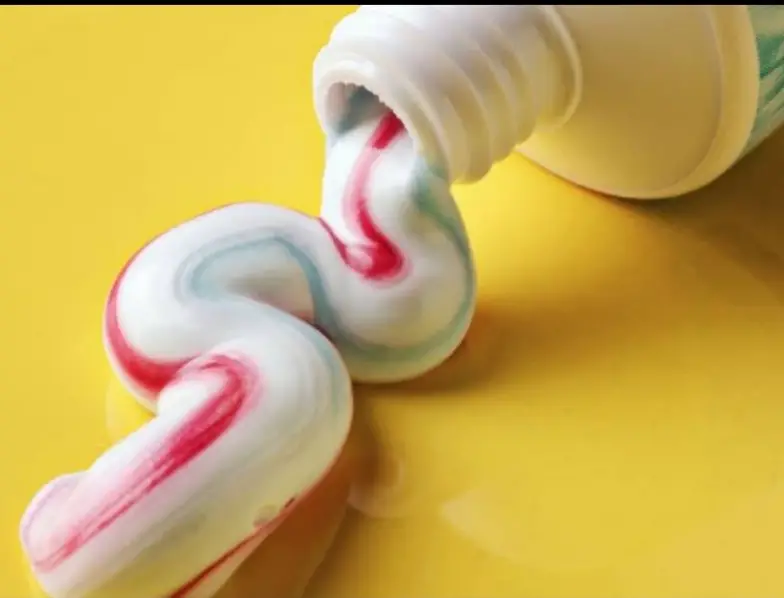 Toothpaste cannot help you grow facial hair. One may think that since peppermint or mint (which are present in other essential oils for beard growth) can be found in Toothpaste, then it means they will work the same purpose. But that is NOT true.
Yes, it is true that some toothpaste contains peppermint or mint (which you can find on castor oil and other essential oils for beard growth). But the thing is these components that stimulate beard growth are of a very low percentage when it comes to Toothpaste, hence it will not take any effect.
I will use Colgate Toothpaste as a very good example because peppermint, a component that stimulates beard growth, is present. Colgate is made of peppermint or simply mint to add freshness to your breath once you have used it to brush your teeth
But do you know that the only products tested and approved by the FDA to help regrow hair are jojoba oil, peppermint, and Rogaine? This is based on a study on how peppermint can stimulate hair growth.
Now if you've heard any cases of a person who uses Toothpaste to grow a beard and it works fine, don't take this information false. I agree with that too. You know why?
Topical application of peppermint, which you can also find in this toothpaste, stimulates hair growth. This is one reason why you will find anecdotal evidence online of people claiming that they use toothpaste to grow out their beard.
But bear in mind that Oral consumption of peppermint or any mint family for that matter has been proven to lower the levels of testosterone in the body.
So if you are thinking of orally consuming Toothpaste, with the motive of boosting your beard growth, then you are doing the wrong thing as it won't work.
And as for applying it on beards topically, well, it doesn't work too. We only have rare cases. This is why the answer remains that Toothpaste is not ideal for helping beard grow.
In this connection, what actually stimulates beard growth? We need to know!
What stimulates beard growth actually?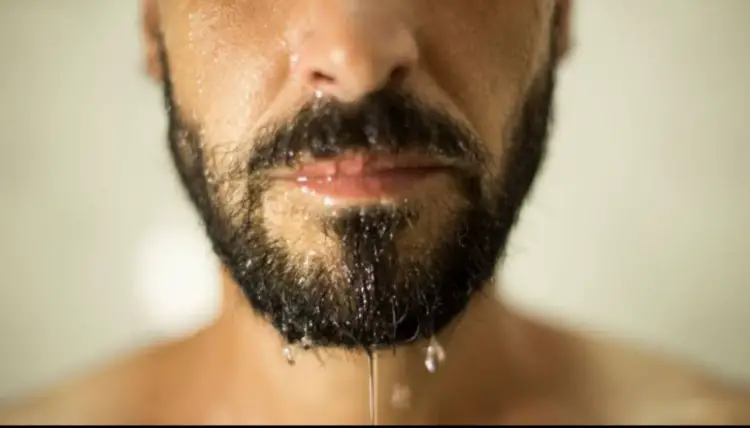 If you want to identify what really stimulates your beard growth as a man, then you need not think about your grooming kits, oils or what have you. There are two basic factors that attribute to beard growth stimulation. These includes:
Beard hormones (testosterone and dihydrotestosterone)
Genes
Any product or substance that you want to choose to stimulate your beard growth should either increase your levels of testosterone in case you have lower levels of testosterone or increase the sensitivity of your genes to these hormones. In this connection, can you tell me which of these two does Toothpaste offer?
So you see why we say No?
Irrespective of what you use on your beard, it's growth is determined by your sensitivity to these hormones.
Is it a good idea to directly apply Toothpaste on a beard?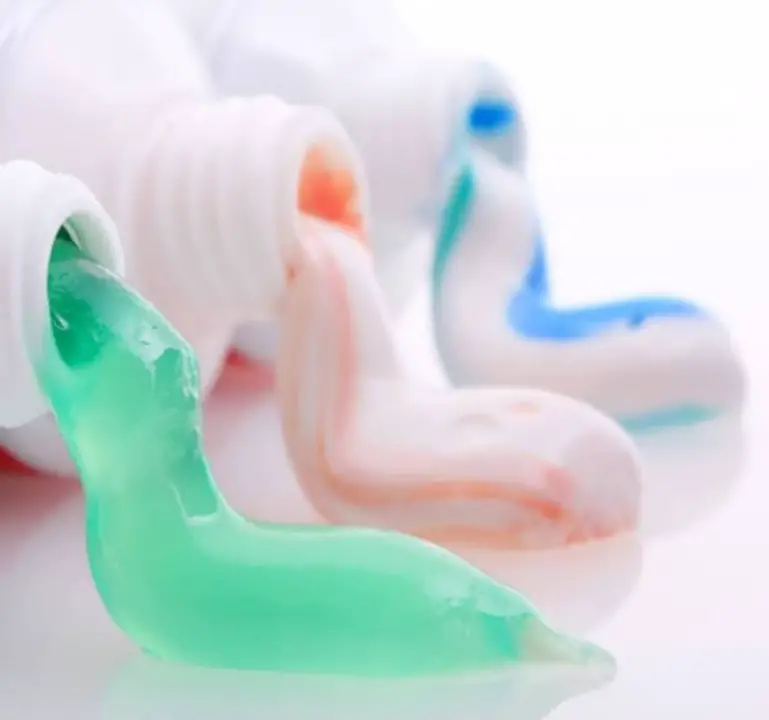 I'll show you some ingredients that Toothpaste is generally made of then I'll leave you to answer the question.
Toothpaste contains the following ingredients
fluoride
artificial sweeteners
artificial colors
sodium lauryl sulfate
carrageenan
Propylene glycol
Triclosan
mint family ingredients
Needless to say, these ingredients when applied directly on the beard will cause potential harm. Applying toothpaste on your facial hair is a very bad idea.
If you want to weigh the positives with the negatives, then the presence of mint in Toothpaste for beard growth would be a disappointment as the amount of mint used in toothpaste is too little to cause any facial hair to grow.
So  Instead of wasting your time and effort in trying to smear your face with Toothpaste which will give you little or no beard growth rate, it is better to look at any peppermint oil, essential Beard oil, or any other home remedies that would work for beard growth.
If not Toothpaste, what other home remedies can help grow a beard?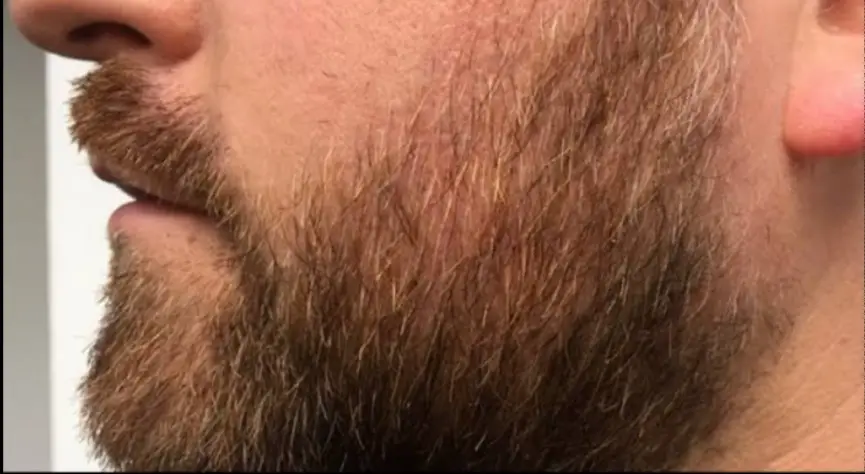 One of the top oils used to grow a beard nowadays is coconut oil as it has numerous advantages to the beard apart from heat thy beard growth. Coconut is known to have deep conditioning effects.
In addition, it is safe to apply coconut oil directly and topically on your facial hair as they help against the worst enemy of beard growth which is dandruff.
Coconut oil has fatty acids, and the oil from coconut has deeper penetration capabilities into the skin. This enhances the moisturiser of the hair follicles.
I wrote extensively on how to use coconut oil for beard growth in this article HERE
2. Eucalyptus oil as a beard growth remedy
Another essential oil that you can use to grow your beard, which is also a home remedy to help Beard Grow is Eucalyptus oil.
One of the reasons why most men use this oil is because it not only stimulates hair growth but also adds a lot of healthy benefits to facial hair such as making them healthier, stronger, shinier, and fuller.
In addition, it is also excellent for improving the hair's shine, thickness, as well as strength.
Eucalyptus oil contains anti-infectious, anti-bacterial, anti-inflammatory, and more. They serve as excellent agents that facilitate blood vessels cleansing.
You can trust this home remedy as it has been tested and certified.
Know more about eucalyptus oil HERE
3. Olive Oil as a beard growth remedy
My list would not be complete if we do not look into the essence of using olive oil to grow a healthy and thick beard.
When it comes to thinning beards or hair loss around your beard area just as it is with the hairs of your head, look no further than using olive oil.
It serves as an excellent conditioner and nourishes the follicles. This will, in turn, stimulate hair growth.
Unlike Toothpaste, olive oil can be applied directly and topically on your beard to take effect and give you desirable results.
Another benefit of using olive oil is that it has DHT reduction properties. In other words, it ensures there is a reduced production of dihydrotestosterone (DHT) which is the primary reason for hair thinning and falling.
The hair follicles will be attacked and weakened by this hormone. And the worse is that it is always over-produced in the human body when there is stress (the reason why you need to ease up your stress if you want to grow a good beard)
But  Olive oil will help you fight this whether ingested or applied on the beards.
Know more about olive oil and how you can use it properly for beard growth HERE
4. Alma oil as a beard growth remedy
Lastly is the alma oil. Have you heard of Alma oil? Well, if this is your first time hearing about it, alma oil contains numerous advantages that aim at giving you the amount of hair you want on your head and also your beards. That is why it is widely used for beard growth.
In addition, It maintains your beard scalp healthy by optimizing the pH levels of the follicles.
When it comes to eliminating dry flakes from the beard area leaving a great environment for hair Growth, Alma oil is the best solution.
It is full of vitamin C which is a great antioxidant that fights free radicals and thus keeps your hair from ageing.
---
Can Toothpaste help in hair growth? 
While there are claims that Toothpaste with peppermint can open blood vessels and Stimulate them into the hair follicles thereby causing hair growth, doctors do not recommend applying peppermint Toothpaste on hair.
There may be a possibility that peppermint Toothpaste will, in one way, help hair to grow. But it is not ideal to have toothpaste on the hair. Instead, I have researched deeply on other home remedies that can help hair to grow, even faster.
A good alternative for peppermint Toothpaste is a moderate mixture of coconut oil and peppermint oil. Applying this mixture topically on hair can stimulate growth.
Toothpastes are manufactured to be used on the teeth to make them healthier and stronger. Instead of determining your hair growth with the use of a Toothpaste tube, here are other effective home remedies to grow hair faster.
Home remedies to grow hair naturally
The use of Onion Juice
Onions have a lot of benefits to the body including hair growth. The use of onion juice to grow hair naturally is a popular home remedy used by many.
Since it contains sulphur that boosts collagen production in the tissues, it will definitely help in the regrowth of hair. Don't be lured away because of the smell of onions, it only takes rinsing to get rid of the odour.
While there are many who know about this remedy, not too many know how to apply it on hair.
It is a very affordable home remedy to grow hair which involves squeezing a few slices of onions out of its juice and applying it on the scalp for about 10-15 minutes.
Coconut Milk
Coconut milk is another recognized way to grow hair naturally and effectively. Coconut is enriched with iron, potassium and essential fats that are needed for hair growth.
It will work better and safer than using a Toothpaste. If you want to use this remedy, I advise you to take out the milk meticulously from the coconut, rather than buying regular coconut milk.
To get an effective result, add half a squeeze of lemon and 4 drops of essential lavender oil. Rinse off after leaving the mixture on your scalp for 5 minutes.
Making an Egg Mask
Making an egg mask is widely used by many to grow hair naturally. It is safe and works faster. Eggs are a natural source of protein and also rich in sulphur, zinc, iron, selenium, phosphorus and iodine that helps in rejuvenating hair follicles and making hair grow faster.
The good thing is that you can make your own egg mask at home just as you can have your own Toothpaste without stress. These steps are all you need in making an egg mask and growing long hair.
Separate one egg white in a bowl

Add one teaspoon of olive oil and honey. 

Make a paste of it and apply it all over your hair and scalp 

Leave for  20 minutes

Rinse it off with cool water and some shampoo.  
The use of Green tea
If you have been worried about slow hair growth, those used tea bags may be your one-stop solution. Do you know?
Yeah, green tea, just like other remedies I've shown you can help hair to grow. How?
They hold a large number of antioxidants whose primary function is to prevent hair loss and boost hair growth.
To grow healthy hair using green tea, Apply warm green tea (from the used tea bags) over your scalp and leave it for an hour. Use cool water to wash off. We have an article and deeply explains green tea for hair growth and how it all works.
---
It's a wrap
In summary, I do not recommend using toothpaste to try to stimulate the growth of facial hair. These better substitutes I have shared is the best option you can choose in terms of homemade remedy for beard growth. When you invest in a product that has been tested and trusted, It will save you both time and money
Let me also add that there has been some talk that Toothpaste is used for hair removal. So if I were you, I wouldn't think of this path.
Have you used toothpaste on your beard before? How did it go?