How to grow a beard in Nigeria? This is a very interesting topic and must be discussed with relatable recommendations. I feel fulfilled writing on this subject matter because most Nigerian men who are eager to grow magnificent beards have Googled this topic at one point of their journey.
I'm happy that you've decided to jump on this article because this is exactly where you will get all the hacks on everything you need to know about growing a beard as a Nigerian man.
Over the years, Nigerian Celebrities like Banky W, VJ Adams, AY and a host of others have been an epitome of admiration by many young men who want to put on a nice facial hair on their chin.
While I won't consider it a waste of time to start telling you reasons why you need to grow a beard like a man, the benefits are clear to see.
Imagine a congregation of 15 men cleanly shaven and a single bearded man walks in. Who gets the most attention? Your guess is as good as mine.  Unfortunately, the same doesn't apply to clean shaved men if the situation is reversed.
This thing happens in parties and we can all tell different stories.
Apart from getting attention easily and looking fresh, Growing a beard is one way to display maturity without speaking a word or wearing costumes.
So we are going to look at how you can grow beards as a Nigerian guy/man. We shall also be looking into related factors that surround growing a beard phenomenally here in Nigeria.
Speaking about related factors, let me show you some, among the plethora of benefits attached to every bearded man that you should notice.
MyBeardgang guide to Growing a beard in Nigeria
First is to understand the importance of growing a beard
Second, is to find the recommended beard products to use
Thirdly, buy our Beard Growth Cream for fast beard growth
Now that you know all these, let's get to the major explanations on what you should know.
What are the Benefits of growing Beards
While it adds confidence to nearly any man's look, growing a beard comes with so many benefits that you may have not even realized yet.
Growing a Beard Makes You Look Older
If you feel embarrassed when people tell you that you have this 'baby-face' look, then growing a beard will put an end to that to a great extent.
Research says that every bearded man looks at least 2 years older (and experienced) than their original age.
This is because you will suddenly look like a little boy after shaving. And as it always happens, you may start to regret the decision of shaving in the first place.
Please there is nothing like:
Some men can not grow beards. It's natural
No, as long as every man has follicles in place to grow a full beard, it is not true. If the hormones aren't naturally secreted to grow beards, there are other scientifically proven ways to grow beards faster and look older a bit.
Beard Makes you Appear Intelligent
A study in 2016 by the  Journal of Evolutionary Biology showed that women perceive bearded men as more intelligent than non-bearded men.
This is funny but true.
Don't get me wrong, a bearded man will surely look intelligent but may not be smart in reality. It's all about the looks.
While this theory is not entirely comprehensive to me, it works! And you will agree with me that many scholars we know today are always having this magnificent beard on their chin. Ever imagined Wole Soyinka with a clean shave? Eeew!
Protects Bacterial from  Face and Lungs
I usually call our facial hair a buffer zone.  This buffer zone prevents bacteria and allergens from reaching your mouth, nose, and respiratory system.
Growing a beard is a way of also protecting bacterias from your face. Plus, a significant health pro of the beard is that it helps with acne.
It's simple. The allergens and bacteria that are supposed to find a way in your mouth, nose, and the respiratory tract will end up in your beard. And from there, washing your beard often (which is not a hassle) will do you well.
Growing Beard Makes you Look More Masculine
Funny enough, most men choose to grow a beard because they'd love to look more masculine. And that is a very good idea.
Maybe this is why women (and other men as well) see men with beards as masculine, confident, and mature.
Since beard growth is largely a result of testosterone and DHT (the male hormones), it's also an evolutionary cue for masculinity.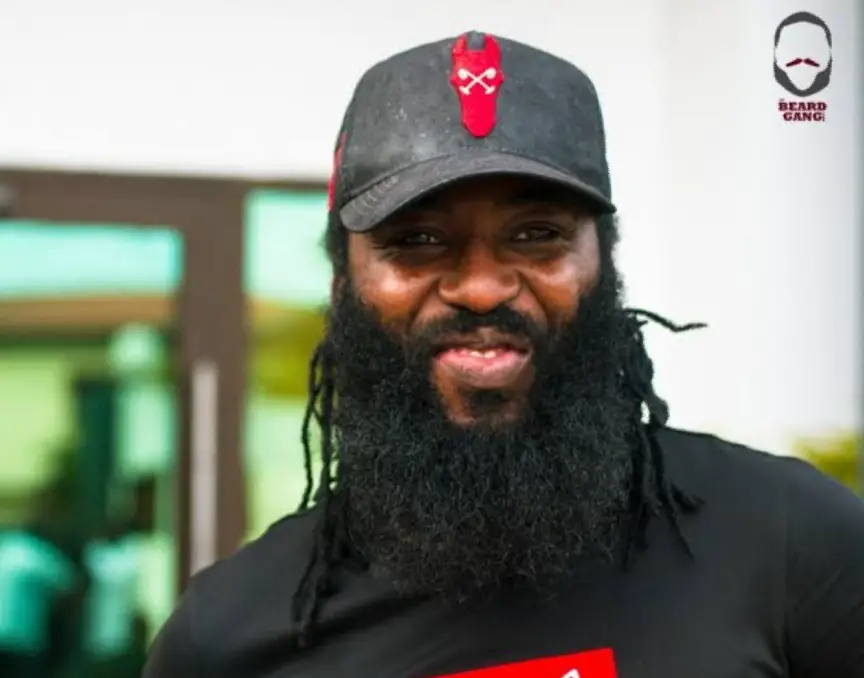 Do you know that Women love beards? 
Yes. I usually had a doubt about this until I saw things for myself. Nigerian women love beards. There is a very hilarious meme going viral about this and I don't know if it'd be cool that I share with you here but this is a fact.
Away from Nigeria now, a noble grooming brand, Braun, recently did a survey on this in New York. More than half of the interviewed men told the company that they feel more attractive with a beard, and 55% reported that they frequently receive compliments from ladies about their facial hair.
Now, if men feel more attractive with a beard, what then do women feel about bearded men?
Your guess is as good as mine.
This evidence may not go down well with guys whose hormone may not be apt for beard growth. But do not fret. There are other scientifically proven ways to approach this and defeat your patchy beards. You will find this article helpful HERE.
Makes it Easy for People to Buy you Gifts
There are a plethora of beard gift ideas when it comes to surprising a bearded man on his wedding anniversary, Christmas day, birthday, promotional gifts and the likes.
Your family and friends will not find it hard to get you a gift that you will use for a long time when you have a beard. This is because there are so many gift ideas for men who love their whiskers.
To this end, I have, at one time, compiled an amazing list of gift ideas for bearded men containing fully-reviewed grooming products. You may want to check it out HERE
Grooming products for growing a beard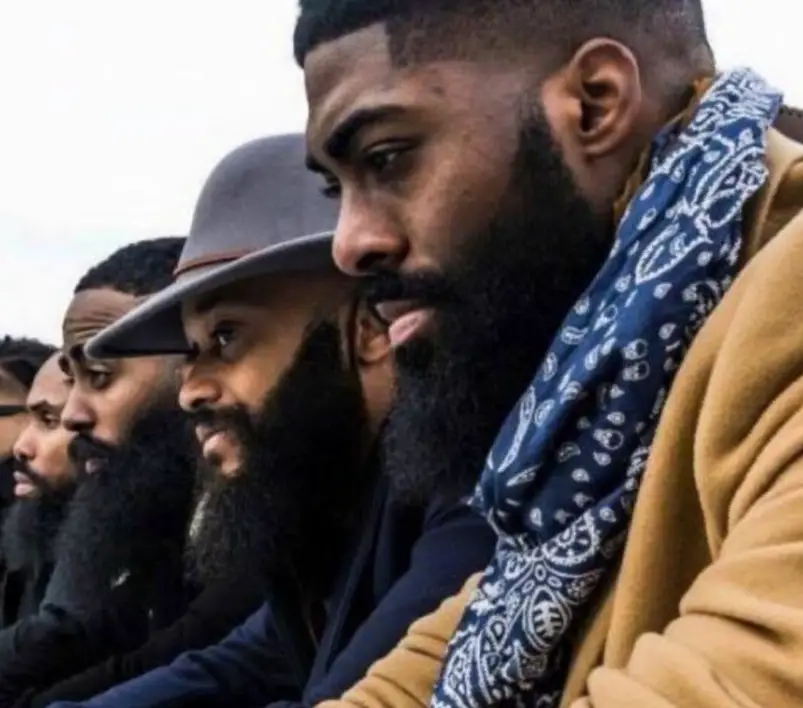 To grow a beard does not happen overnight. They take sweet time to come out proportionally. And this involves nurturing and maintaining them properly and with the right tools.
If you want to grow a beard in Nigeria, here they are the basic Seven beard products you need. These products help you to have a successful journey in beard grooming.
Beard Oil
You need a conditioner on your hair and a moisturizer on your face. But what does your beard need? A beard oil because it softens and strengthens your face fuzz.
The Supermen in these fields are Squalane and avocado oil. You may be wondering if olive oil is good for beard growth, I've answered that HERE
Squalane oil is an ultra moisturizer that improves shine and elasticity in the hair. Not only that but  a Grade-A anti-ageing agent for the skin beneath your beard as well.
Lemon is NEVER ideal for beard growth and there is a reason why!
Beard Balm
If you want to tame beard flyaways and keep the actual beard style steadily growing, then you need a beard balm.
They help in growing  big beards and humble beards alike
Without saying much, balm nourishes hair and skin while keeping your beard in check. It's amazing what a single pass of balm can do to help you. That is why it is essential for groomers.
Beard Wash
Having a good beard wash that is nourishing as it is cleansing is important to grow a nice facial hair.
Along with shea butter, A good beard wash will keep everything hydrated, never complicating moisture levels while it cleans.
The Peppermint present in these beard wash adds a fresh feel and scent, while rosemary's antimicrobial powers prevent breakouts.
Other important grooming product you should get to prepare for growing a nice beard includes:
Best Beard cream available in Nigeria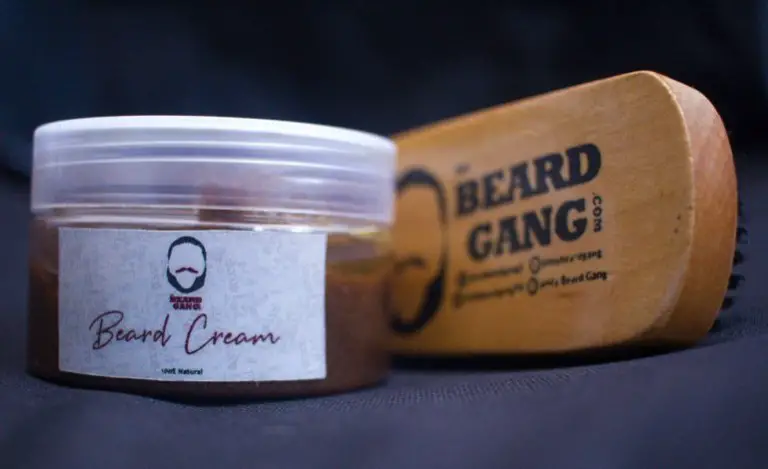 You will notice that among the essential products for your beard grooming journey, I did not mention a beard cream.
I'm actually preserving the best for the last! So the final product you need for a good beard growth that we shall look at is a beard cream. A good beard cream will ensure a great resistance of your beard to flakiness and possible bald spots in the beard.
Speaking of a good beard cream…
The best brand, with testimonies from bearded men scattered all over the country, is MyBeardGang Beard Cream — BEST BEARD GROWTH CREAM IN NIGERIA.
It is our own product and we can vouch for anything. Made with 110% natural ingredients, The MBG Beard Cream would help you grow your beard to full growth (even as a black man) within 1 and 8 weeks.
This cream is also the best option to get a darker, fuller and well-nourished beard!
To get this beard care product delivered right to your doorpost, CLICK HERE NOW.
In conclusion, having shown you the benefits of growing a beard and essential tools to start with, I hope you enjoyed the article and learned something new.
And if you are worried that having these products in your Arsenal may not make any difference, there Here's how you can grow a thicker beard naturally.
Are there other things about how to grow a beard in Nigeria that you think I forgot to add? Please hit the comment box, or you can just send us a Chat via Whatsapp.