Whenever you are making up your list of oils for beard growth, make sure hemp beard oil makes the list. It is one of the main ingredients used for the production of different beard care oils and beard care products.
Just before you get a bit excited on a new interesting oil for your beard growth journey, do you know all you need to know about how hemp oil affects beard growth?
I guess No! If yes, you won't be on this page, would you?
I know that you may be confusing the legal hemp with the illegal marijuana plant.
So, here I'll be talking extensively on hemp beard oil for beard growth, benefits of hemp oil, disadvantages of hemp oil, then FAQ's section will be placed towards the end of the post.
Can hemp oil be used for beard growth? Can I apply hemp oil to my hair without side effects? Let's look at all that!
Why do you need hemp oil for beard growth?
Hemp seed oil is excellent can penetrate, get absorbed quickly into the skin beneath the beard hairs. It helps replenish oils that get lost due to exposure to sun and improper care. It contains constituents such as vitamins, Beta-carotenoids, essential omega-3, 6, and 9 fatty acids, and coupled with other nutrients that make it perfect for all hair types.
It can:
Moisturize
Stimulate beard hair growth
Hemp oil contains properties that make it an excellent moisturizer, which nourishes all hair types; beard and head hair. It is high in vitamin E, makes it perfect as a great natural hair conditioner. Rubbing 1-2 drops of hemp oil to the beard ensures blood circulation. Prevents water loss and keeps moisture in the hair.
Also, hemp oil stimulates hair growth. Contains Omega 6 needed for hair growth as it nourishes and stimulates hair growth. Hemp beard oil does not stimulate alone, it also prevents hair thinning and loss.
---
Other Benefits of Hemp Oil
#1. Skin Care
The benefits of hemp oil do not end at the beard. It is excellent for curing acne and eczema. Due to its zero comedogenic ratings, it will not clog pores. It is an excellent moisturizer that can lubricate and penetrate the skin effectively. Perfect for redness, dry skin, itchiness, eczema, and inflammation.
#2. Promotes a Healthy Heart
Many benefits of Hemp oil that has been mentioned here are focused on hair growth and skincare, while, it does not end at that, it extends to proper heart maintenance.
Research carried out suggests that the use of cannabinoids can help get the blood vessels to relax and widen, thereby supporting healthy blood pressure.
#3. Make Sleep Restful
According to research carried out by the National Sleep Foundation, up to 50% of people find it difficult sleeping.
There are varieties of Nutrients and excess that can ensure proper and frequent sleep. Evidence suggest hemp oil can help.
#4. Ease Everyday Stress
Everyday stress is just what the majority of the population can't avoid (9-5 jobs, taking a ride, domestic pressure, and so on). With research, it has been confirmed that Hemp oil can reduce anxiety and everyday stress.
When you are choosing the Right Hemp Oil for Beard Growth, you should be aware that there are dozens of hemp beard oils available; cold-pressed oil and the refined hemp oil.
The cold-pressed oil is high in quality that is dark green colour while the other is not improved but clear and lacks some nutrients.
---
Factors To Consider When Choosing Hemp Oil Products
Either you are buying for beard or skincare, the factors to consider does not seem to be much of a difference. The hemp seed oil has no side effects on its own.
When trying to buy hemp oil products either from a physical store or online, some factors need to be put into consideration. You look out for any signs of redness, itching, rash, or burn.
#. Take a Look at The Ingredient Used
Many of the hemp oil products put a small number of other ingredients, simply so they can make more benefits. Make sure to check if the more significant percentage of the ingredients used is hemp oil. It will save you from a lot of stress.
#2. Consider Your Beard Care Goal
That a product is listed as hemp oil does not mean it is, makes sure you check for other ingredients used to know if there purpose align with your beard growth goals.
---
Our Unbiased Reviews of Hemp Beard Oil Products for you to buy
Attention: The internal data of table "43" is corrupted!
#1.Hemp Cannabis Sativa – 10z Beard Oil + 20z Balm Conditioner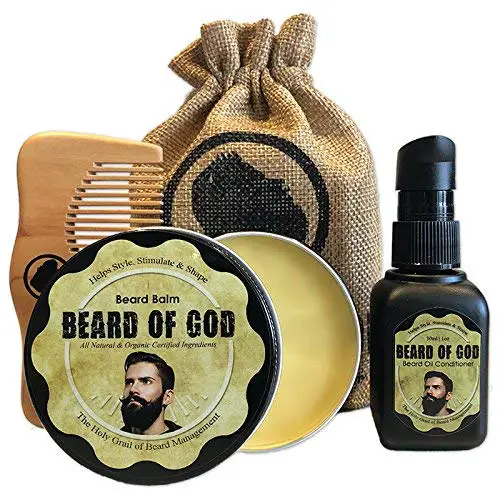 Hemp Cannabis sativa 10z beard oil and conditioner are 100% organic and natural ingredients that are not going to make you smell. With it, you can get rid of dry skin, acne, eczema, and psoriasis. The product was created to stop beard from drying or brittle by penetrating it right down from below the skin, making it easy for the beard to get styled and moisturized.
A buyer's review
My first purchase was a different scent. So I pulled the trigger and tried this one. Package is exactly as presented. The comb is excellent. Outstanding oil and balm. I will def be purchasing again.
#2. Cheech and Chong SMOOTH Beard Oil Made With Hemp Seed Oil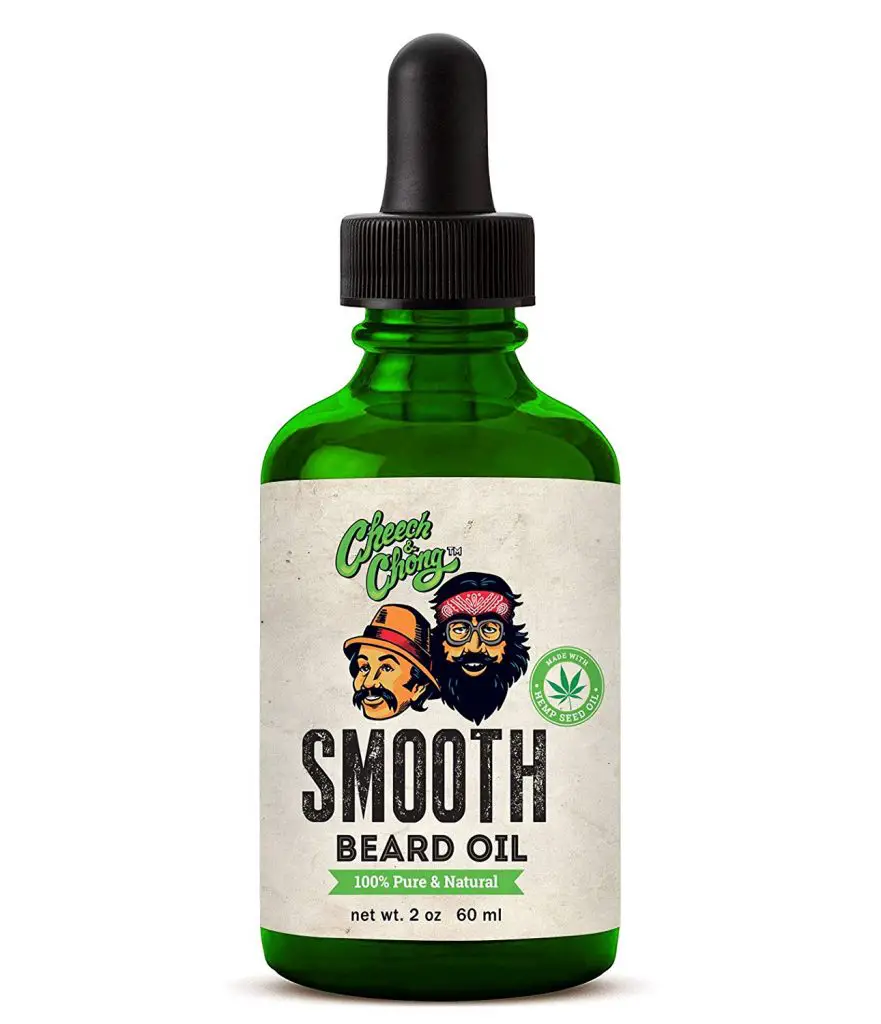 Cheech and Chong smooth beard oil are beard care products made with hemp seed oil. It is an unscented, highly concentrated, and natural that softens and conditions all facial hair. Moisturize the beard with the presence of coconut, hemp seed oil, and Argan oil.
It is made in the United States and meets up with all standards of skin and hair care products.
With Cheech and Chong, you can condition, and moisturizes skin thereby creates a proper environment for the growth of beard hairs.
A Buyer's review on Amazon
My boyfriend loves beard oil and I bought this for him as a gift. I was interested in it mostly because of the label but it is a great product. It has a light smell and it's not too greasy.
#3. Weerd Beard Scented Hemp Beard Oil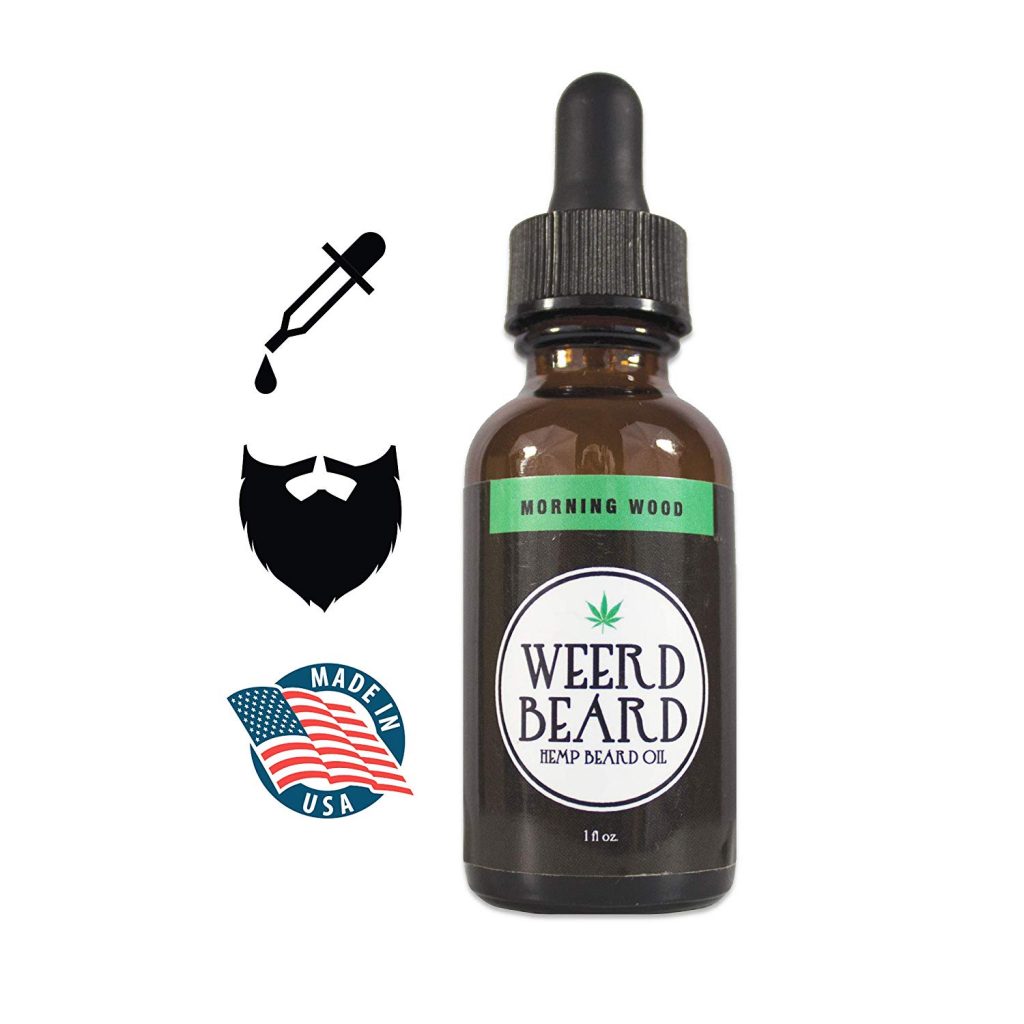 Weerd Beard Scented Hemp Beard Oil is designed to leave your beard shiny and conditioned by moisturizing the skin beneath. It's lightweight that your pores won't get clog or leave you feeling greasy. Aside from being produced with hemp seed oil, you will find Shea butter, sweet almond, argan oil, apricot kernel, and Golden Jojoba.
#4. Pro-Grow Beard Oil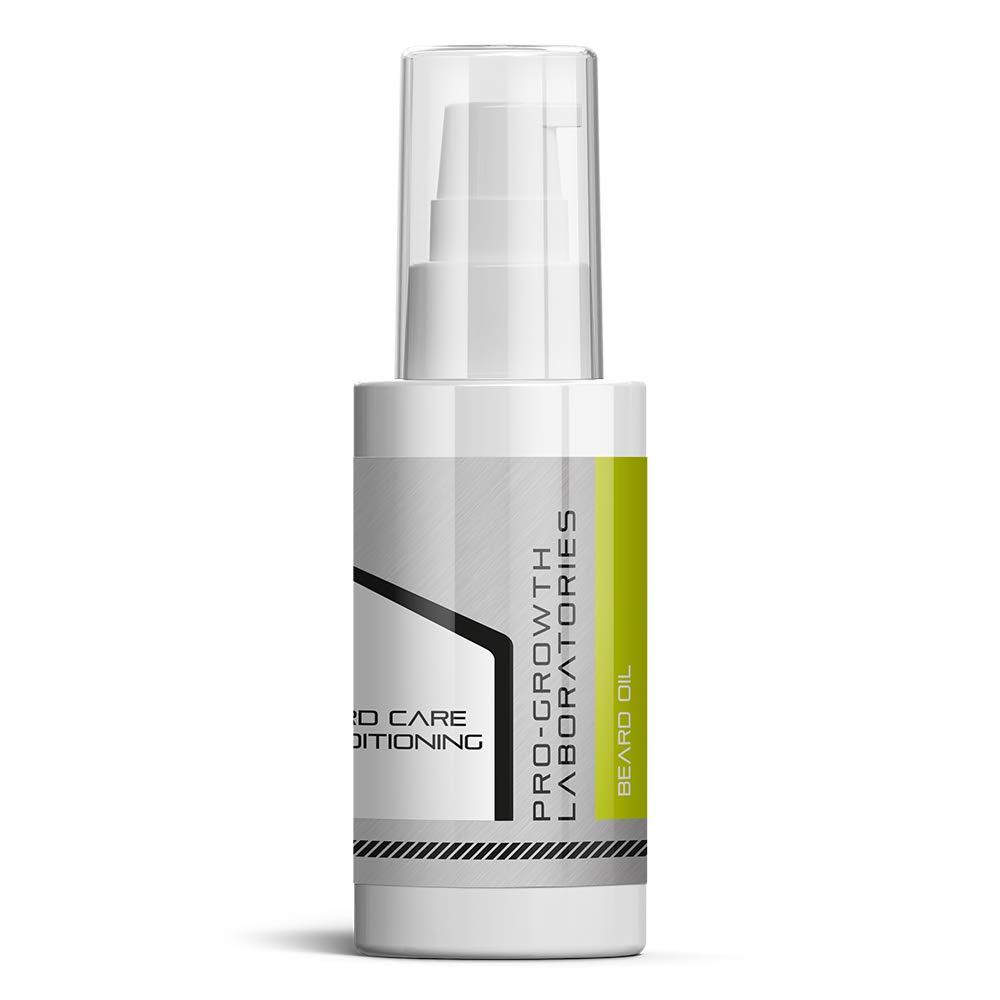 Pro-grow beard oil is a beard oil that contains blends of premium oils to enhance facial hair growth. It moisturizes and conditions the beard hairs. Help the skin hydrated to create a good foundation for healthy beard growth.
Paraben-free
100% organic
Natural
#5. PREMIUM Hemp Beard Oil Conditioner for Men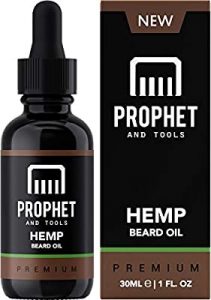 About product 
This is a very useful Hemp oil that has a lot to offer and contribute to the growth of your facial hair. 
It contains high levels of  vitamins, proteins and nutrients to help increase blood circulation. The use of the PREMIUM Hemp Beard Oil Conditioner for Men will supply complete moisturization that will help beard to thrive   thicker, stronger and healthier. 
PREMIUM Hemp Beard Oil Conditioner for Men also helps in treating beard and skin infections such as itchiness, redness, inflammation, eczema and acne. 
Reasons to buy 
The product supplies the hair with organic rich vitamins, proteins and other vital nutrients needed for healthy beard growth. It is a very safe Hemp oil to use on beard as it does not contain Tetrahydrocannabinol (THC) or Psychoactive and Hallucinogenic properties
You can be sure to get fast result even without using the product to the last drop. Reviews have it that most user get softer, and quick hair growth with just their first application. 
How to use it properly, you Say? 
After applying 3 drops of the oil on your palm, make sure you rub your hands together to smoothen it. Apply it on the beard gently by wiping it on the beards outer layer. It can be applied on a beard, Goatee or even a mustache. 
---
Side Effects of Hemp Beard Oil
Do you know that hemp seed oil, when used in excess, can cause severe side-effects? The hemp seed oil has many varieties, but when used without precautions can lead to paranoia and others.
"Excess is bad, and that is why I will mention them here."
#1. Digestive Problems
Hemp seed oil can be used for cooking. It is an olive oil alternative. But it is harmful to someone with stomach problems. Using hemp seed oil for cooking either in excess or someone with stomach problems, it can cause cramps and diarrhoea.
So, you should stay off using hemp oil if you are suffering from bowel movement disorder and stomach conditions.
#2. Blood Coagulation
Oral consumption of hemp seed oil can affect the blood platelets that can lead to blood thickening. Blood clotting can lead to a heart attack. Using hemp oil can be used by people with blood clotting deficiency, but it should not be used consistently without proper monitoring. However, it is recommended that professional help be to seek to get guides and instructions on hemp seed oil side effects.
#3. Brain-Development
You were told to consume hemp-seed oil, but do you know that excess consumption can cause brain development problems? The research confirmed that neurons need omega-fatty acids.
The consumption of too Omega-3 fatty acids can lead to fatty acids imbalance, which can lead to different brain development problems.
#4. Not Good For Pregnant Women
Oral consumption of hemp seed oil can cause severe reactions for pregnant women. Using hemp seed oil is not recommended for women that are pregnant or breastfeeding.
---
Just like every other oil that has been discussed here on MyBeardGang, one or two having side-effects is what can't be avoided. For proper enlightenment, I have decided to provide a list of side effects that could be experienced due to excess use of hemp beard oil to the skin or hemp seed oil for oral consumption.
Note that adverse side effects of hemp seed oil are rare, and some only occur in extreme cases where the users fail to follow the instruction or read compatibility. To date, there have been no reports of toxicity after using hemp oil for whatever purpose.
Other types of oil that is essential for beard grooming
The use of essential oil alongside other beard care products are vital when grooming facial hair. 
In this connection, we shall briefly look into other types of essential oil that can promote healthy beard growth 
Jojoba Oil
Being used for beard growth for decades now, the jojoba oil is well known for the vital nutrients they supply to beards to help them grow faster and thicker. 
It is obtained from a plant called  Simmondsia chinensis. This jojoba Plant is usually found in the south western areas of the United States and Mexico.
 People who reside in these parts of the world have discovered the medicinal value of the jojoba seed and how it can help boost beard growth. The process of making jojoba oil involves heating up the seed such that they turn into a buttery oil paste. They serve as a similar function of the natural oil called sebum that is required in bounties for fast hair growth. 
Castor Oil
If you are scared of experiencing facial hair loss or loss of hair on the head, then the next smart move is to make use of castor oil. It contains nutrients that will facilitate better blood circulation and make new  beard follicles productive
This particular oil is antifungal and contains  antibacterial properties.
It is not a beard moisturizer but will definitely be useful in your beard growth journey. It helps greatly in the stimulation of blood around the beard area which will foster beard growth. 
The castor oil can be mixed with other essential beard care products to help get the best result and thicker facial hair. It's great for dealing with broken hairs and split ends.
Lastly it contains positive fatty acids that will help combat bacteria and germs that might have come in contact with the beard when doing dusty jobs or  eating food. 
Peppermint Oil
This is a very refreshing oil that can also contribute to beard growth immensely. 
It has a very alluring minty scent that will make your facial hair smell nice and look fresh. Adding a few drops to the beard in a proper way will yield a fast and tremendous result. 
People do say that peppermint oil is very powerful and will work more efficiently than other basic beard oil. It is a natural oil that has high nutrients required for beard growth. 
In addition to stimulating blood circulation underneath the skin, the peppermint oil helps the beard to grow evenly.
Avocado Oil
When you have dry skin and dandruff stricken beard and hairs, there is no other better natural solution than the application of the Avocado oil. 
The oil contains  natural sterolin that helps to reduce age spots too. So you get a lot of benefits using this oil in beards. It is also made up of  vitamins A,D, and E that helps your facial hair to look fuller and more healthy in appearance
Coconut Oil
Who doesn't know the essence of coconut oil to beard? It is a natural oil that has gained popularity because of its nutritional value. 
What it does is to kill pathogens, bacteria, viruses and fungi that hinders beard growth. In that way, the fatty acid in coconut oil is fighting against related beard or skin infections. 
In addition, application of coconut oil can help your beard fight against damage from the sun. 
Coconut oil does not just work in the beard alone but can also  kill bad breath and eliminate bad bacteria in your mouth.  
It is also a great oil for keeping the beard moisturized and avoiding dry skin. A very unique characteristic of the coconut oil is that, unlike other beard oil, this oil has been proven to help dental health when you consume it orally.  This will never be said for other types of beard oil. 
Cedarwood Oil
Lastly, the Cedarwood Oil is a very good option too that I must not fail to talk about. It helps keep the beard moisturized especially around areas of the beard that are difficult to reach. 
When having a shave or trim around the beard, cedarwood oil can be of help in treating places you may experience little cuts. This also applies to all grooming. 
Two great benefits from using cedarwood oil includes the healing and moisturizing process of the beard. It also has a pleasant scent that will make your beard smell nice and fresh. 
---
Frequently Asked Questions on Hemp Oil
How Times Can I Use Hemp Oil For Beard Daily?
There is no limitation to the amount of time you can apply hemp oil to your beard hairs in a day, but for good beard care practice. It is recommended that it should be applied twice a day. However, if your lifestyle is one that deals with a dusty environment, you can make use of it twice a day.
Where Can I Get Hemp Beard Oil?
Having finding hemp oil promising, you can purchase from any e-commerce store like Amazon, Alieexpress, etc. On Amazon, you can find different sizes of hemp beard oil products and other beard accessories needed for proper maintenance.
---
Conclusion
Here I've talked extensively on hemp beard oil, what hemp beard oil is, benefits of hemp seed oil, Reviews of different hemp beard oil products. Hemp seed oil can be used for varieties of things such as healthy beard promotion, easing of everyday stress, and skincare. Also, the side effects of hemp seed oil, such as blood coagulation, digestive problems, and brain development problems, were mentioned. Now the final decision is left to you, but know that proper use of this oil will cause you no side effects, especially if you are not allergic to the hemp nut.
Do you have anything to ask on hemp beard oil? Kindly make use of the comment box to share your opinion using any of the products mentioned above or your experience using hemp oil.
We also have some of our heavily researched articles for you to read on. You'd surely love 'em.
Almond Oil For Beard Growth: Things You Should Know
Why You Need Grapeseed Oil for Beard Growth
Does Jojoba Oil Help Beard Growth?
Does Vaseline Help Beard Growth?
How To Apply Olive Oil For Beard Growth
Does Onion Juice For Beard Growth Work?