How to use a beard trimmer in shaving your head: It is necessary for men especially to shave their hairs. Since time memorial, people have adopted different ways of shaving their heads.
Some people used normal blades, especially in ancient times. In these modern days, technology is advanced and has changed the phase of the entire world, people now make use of clippers, trimmers, and other tools for shaving their heads.
How to shave your head with a Beard trimmer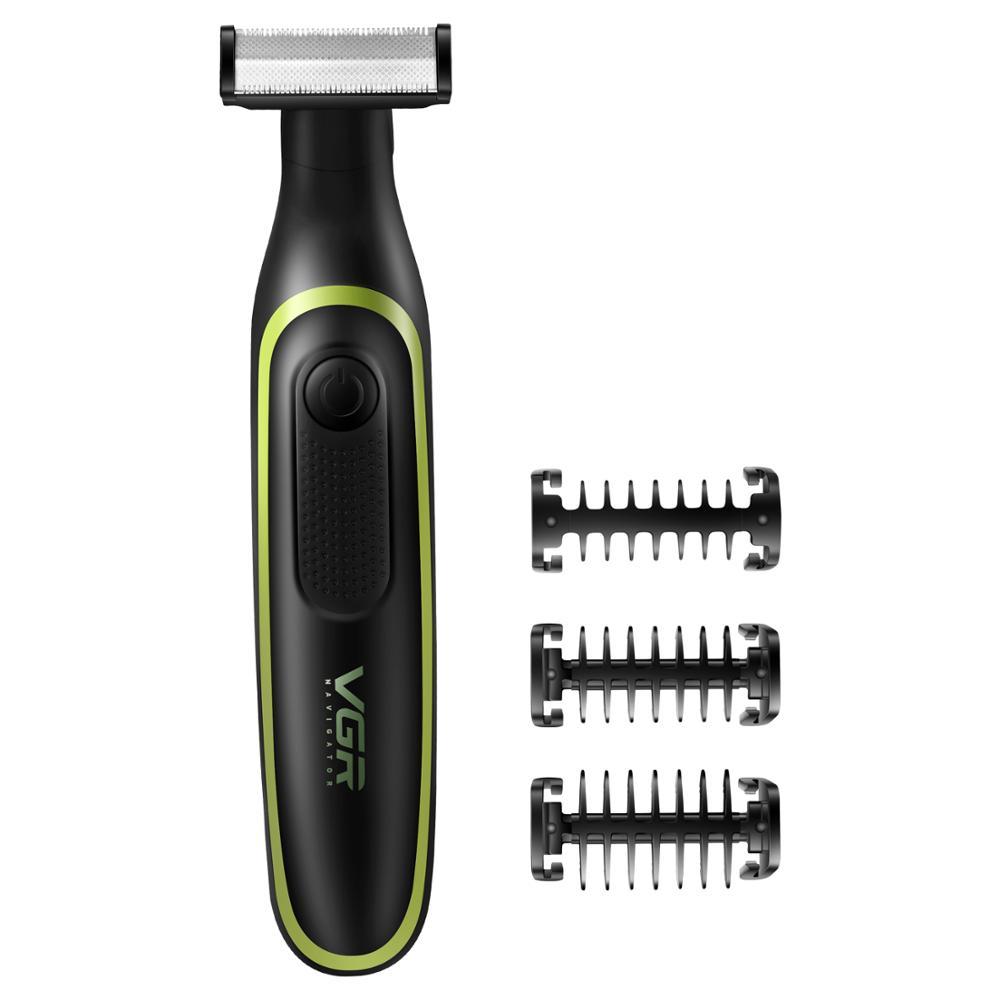 You have so far understood the good news behind shaving your head if at all you are already planning to do so.
The unique thing here is that you are thinking of shaving your head with a beard trimmer rather than the normal blade or an electric blade commonly known as hair clipper.
Here we go:
Set your beard trimmer guard low to cut your hair from a very low level depending on your predetermined choice
Start shaving from your neck sides i.e. your back neck and go gently to the top until you reach the edge of your forehead.
Take it back to your back neck again until you reach its edge too.
Repeat the same procedure all over until you reach your desired texture. Are you clean shaving like a man or low cut as a woman? That depends on you.
Stretch up your skin and move up gently towards the crown.
The next thing to do professionally is to keep your trimmer flush to the scalp.
If you encounter any bump, get over it with shorter strokes
Stretch your ears up so that your trimmer can catch the hidden Hairs
Brush through your head and check for any dark spot, clear it up if you find any.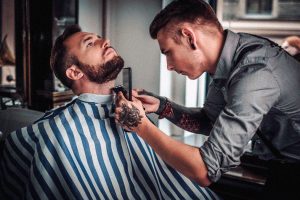 Why do People Shave their Head
This is a very good question to answer. People shave their heads for many reasons but these days, the most common reason is for beauty sake.
Here are some of the reasons why people shave their head:
For religious rituals
Like the Muslims, who shave their entire heads during a pilgrimage ritual in mecca. Some other religious people especially the traditionalists also for some ritual reasons shave their heads.
For ill-health issues
Some doctors can advise you to shave your head due to illness. For instance, cancer patients who already will lose their hair if the case persists, are normally told to shave their heads.
If you are having a serious headache, you may want to shave clean your head too.
For beauty purposes
Young guys these days find joy in shaving their heads into different styles. Remember, shaving your head this day is not necessarily clean shaving.
My evidence is found in boys, clean shaving one part of their head and leaving another part unshaved. You may decide to go for low cut, punks, galas, and so on.
To Reduce Excess Hair
Some people may decide to shave their heads to reduce excess hair growth. In Fact, this is another major reason why people shave their heads. At least, before another hair grows, they will be comfortable sometimes.
For business
I have heard about many Asian women who sold their hair as an attachment for human hairs. It is necessary to shave the head for revenue generation according to these women.
Benefits of Shaving your Head
Don't you think there are benefits of shaving your head? Well, the answer is yes.  People have to do things with a reason.
Here are some of the reasons why you should shave your head:
To save your money. If you shaved your head, there will be no need to spend money on hairstyles, especially as a woman ( though, I am more attracted to women with hairstyles than those without). Men are not excluded as the hair cut styles these days can be expensive.
Comfort for you. Taking care of long hair to some women or men may be a bit difficult to As soon as you shave your head, you are free from constant hair maintenance, bad haircuts, and other stress attached to keeping hairs.
Washing and Grooming reduced. There will be no need for your washing or grooming your hair every time when shaved.
Fresh Hair and Smell not. Don't worry about the phrase, it is a code to explanation. If you shaved your head, you are exposing it to fresh air and as such will hardly smell bad. During sunshine, it is advisable to cover your shaved head with a cap to avoid direct sunlight on it
It helps Grow your hair. It is now clear that people believed that when you shaved your head, increases the volume of your hair when it grows back.
It is cool on a bodybuilder or an athlete. Athletes have adopted the tradition of shaving their heads because it makes them free and look simpler.
It gives you confidence. There are a number of people who find confidence in shaving their heads. I have come across many guys that developed a strong confidence in shaving their head.
---
Can I Shave my head with a Beard Trimmer
A beard trimmer can be used to shave your head but it is not meant for the job. That's why I had to provide the hack to do so.
It is more convenient for you to shave your head with hair clipper but if you don't have any, you can simply make use of the available beard trimmer, and follow the professional steps explained above.
I recommend that you use a battery or corded beard trimmer if you still have to.
Do you Shave up or Down with a beard trimmer
This is a question that confuses many. They want to know if you are to shave up or down.
You can either shave up or down. If you noticed, in the guide above, I shaved up and down, starting from the neck side up-to to the forehead.
You are to hold your trimmer horizontally with a cutting unit that faces the up-down direction.
Continue to shave your head in an upwards or downward manner either for or against the direction of hair growth.
Is Shaving your Head good for your Hair
Shaving your head is good for your hair. It helps your hair grow better, besides this, it doesn't affect the hair shaft or the growth cycle.
Remember, hair grows from within, so it doesn't have anything to do with shaving when it comes to its growth cycle.
Psychologically speaking, emotions can affect your hair growth positively or negatively. Emotions like anxiety, fear, and the likes.
If you lack sufficient nutrients to grow your beard, it will not grow well.
Should I Shave my head when I'm Balding
I have seen many people shave their heads even when they are bald. There is nothing wrong with doing so.
You can always be perfect looking as the shaved parts will rhyme with the bald area.
Facts about Shaving your Head
It hides your male baldness. Later in life, many men begin to have bald hair and this natural happening is the biggest reason behind your hair loss as a male. If you shaved your hair, will stop the necessity for you to go for hair loss treatment.
Reduce your Stress. You have been waking up every day standing in front of your mirror in the bathroom, so if you shave the head, the daily routine will be completely reduced.
It makes you look younger. Shaving your hair removes the old age look appearing on your face, and as such is a good action to take.
Best Beard Trimmers for Shaving your Head
We are at the point where it is necessary that we should recommend some of the best beard trimmers you can use as an option for shaving your head in the absence of a head clipper. These products are recommended based on their quality, brand and durability that makes them outstanding among the rest. Here they are:
---
Final Words
Trimmers are specifically made for trimming the beard, it is not that they are meant for shaving our head but luckily, most of them can shave your head, especially the powerful ones but the blade shape in trimmers is thinner compared to clippers.
There are lots of benefits behind shaving your head which I was able to reveal and you saw them. Looking at these benefits, you may want to shave your head immediately to benefit from them.
A question was asked if it is safe to shave your head and it was concluded that shaving your head doesn't affect your hair growth negatively rather will make it grow fuller and healthier.
A man and a woman can shave their head. I have seen a lot of men and women shaving their head. Men do so most of the time to hide their baldness why women cut their hair short when it is too long for them to carry on their head.
There are well-made beard trimmers which I recommended, if you try them, will do your work perfectly provided you follow the simple steps follow.
Finally, you can always use a beard trimmer to shave your head provided you chose the right one while purchasing it.
What is your take on this article? Can we hear your side of the whole or part of the information endowed in this article?