Best professional IPL machines are dime a dozen these days. So if you're looking to explore the best Intense Pulsed Light machine available or want to invest in a one-time machine to get rid of your hairs yourself at home, it makes sense to be picky and pick others' brains.
As a bearded man or interested in removing hairs on other parts of your body, it is not enough to buy an IPL machine without tips on how to choose the right one especially if you are buying for the first time. First time or not you still need to buy the right hair removal machine that won't leave you disappointed when you need it the most.
As said there are many professional IPL machines available on Amazon and other online e-commerce stores. But with the specifications provided by the manufacturer, many are not up to the hype. To prevent you from going on that same path, we have collated the things to factor before you buy the IPL machine online and review the best IPL hair removal machines that anyone can use at home.
Before then let's look into the basics:
What is an IPL Machine?
IPL stands for Intense Pulsed Light technology. Home IPL hair removal machines when used gently, pulses light to the hair root. This makes them go into the resting phase: the hairs gradually fall off, and the body grows less hair in that area.
After using this machine the hairs that will regrow won't be strong and thick compared to the initials.
How Does the IPL machine work?
IPL perform all its function based on the pigment in the hair called melanin. It can be referred to as a dark sheet on a hot day, the pigment helps the hair absorb the light from the flashes.
Doing this makes the hair go into it's resting phase. This will leave your skin smooth and hair-free.
---
Review of Best Professional IPL Machines
#1. Philip Lumea Prestige IPL Hair Removal Device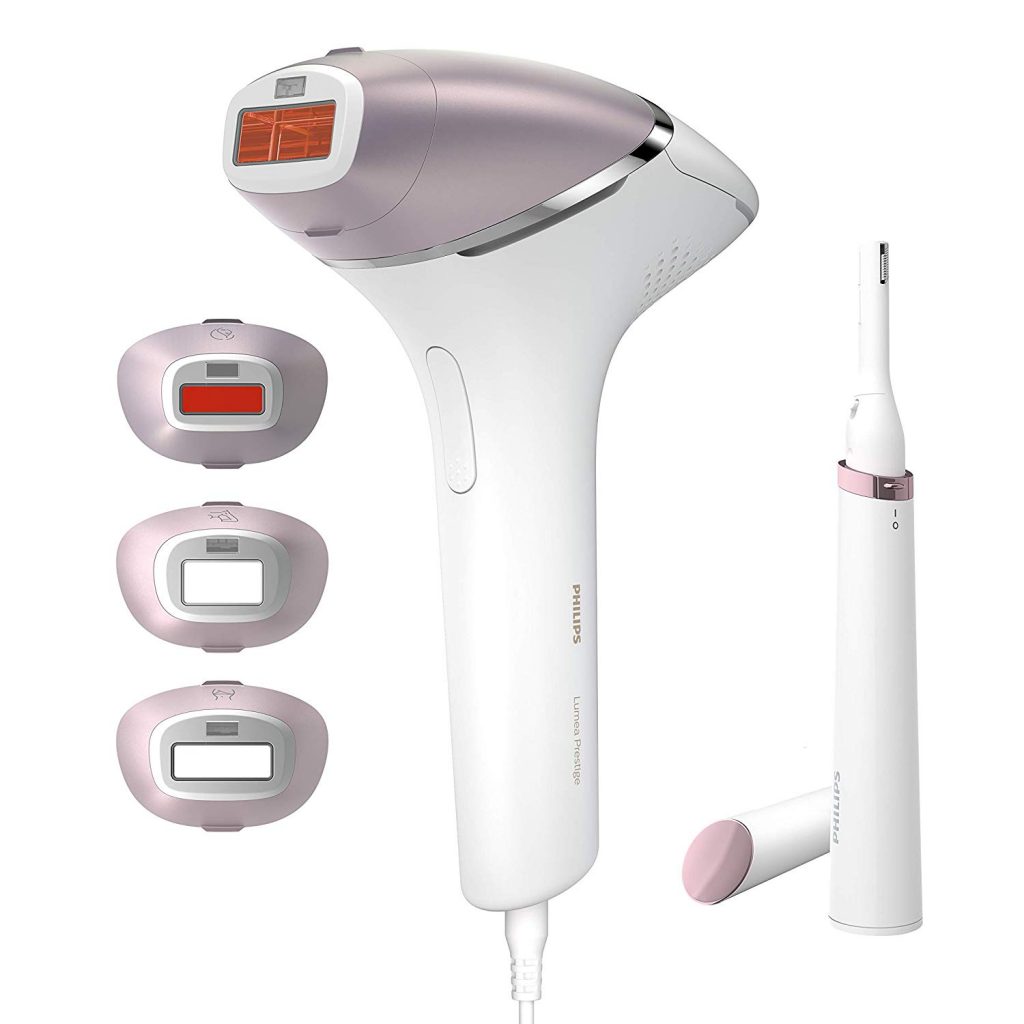 Philip Lumea Prestige IPL Hair Removal Device can be used for overall treatment. Cordless: Yes.
Body Areas It can be used on Body, bikini line, underarms, and face.
Reasons To Buy
Produced with 5 different light settings
3 attachments available
It is fast and effective
Comes with storage bag, body attachment, and power supply
Suitable for dark and light skin. with brown, blonde and black hair.
It is wireless
This device works just like explained above when it put onto the skin gentle pulses of light comes out and this must be done consistently for 3-4 weeks to get a good result, which is when the skin is smooth and hair-free. It can be used for body areas such as body, bikini line, face and armpits. With 5 different light settings, you can change base on how sensitive the area is.
#2. Braun 5001 Silk Expert IPL

So are you looking for an auto-adapting IPL machine for safe hair removal? Braun 5001 Silk Expert IPL is the right one for you.
It is the best for permanent hair removal
It is not cordless
Perfect for use on bikini, underarm and body face.
For a novice in using IPl method of hair removal, this is the recommended IPL machine for you, it comes with sensor technology that keeps a tab on the intensity that whenever it detects changes in skin type, the sensor switch to the right light intensity. And it is the right one for whoever is interested in permanent removal of hairs – this is the permanent solution.
One of the best professional IPL machines around.
#3. SmoothSkin Bare IPL Hair Removal Device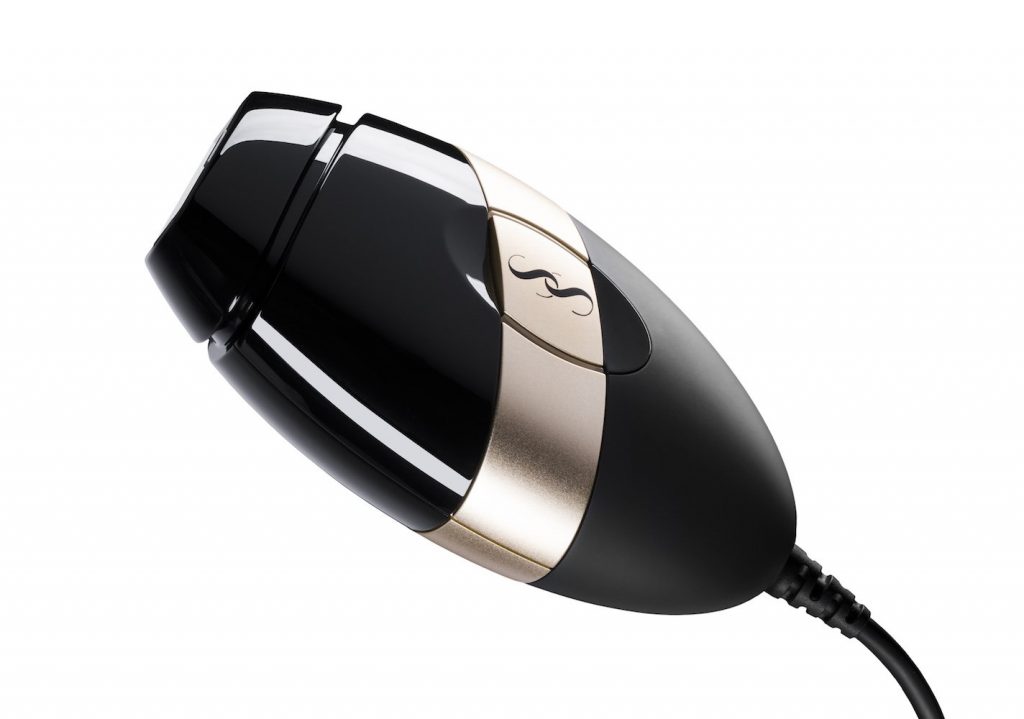 Specifications:
It is best for convenience.
Best for use on body, face, underarms and bikini line.
Reasons To Buy
It is fast and efficient.
Produced with a glide mode for continuous flash.
One of the disadvantages of using the IPL machine is that it takes time before it removes all hairs, but with the glide mode included, the activation button can be held down and all you need to do is move it up and down – a perfect feature for shaving legs and arms.
What makes it different from others is that does not offer varied light setting, you need to change the light settings manually instead of waiting for the machine to detect skin tone automatically. Meaning that it will only work if it is perfect for your skin tone.
This ensures that you don't damage your skin.
Looking for one of the best professional IPL machines around? This is one you should try to have for keeps.
#4. Illuminage Touch Permanent Hair Reduction Device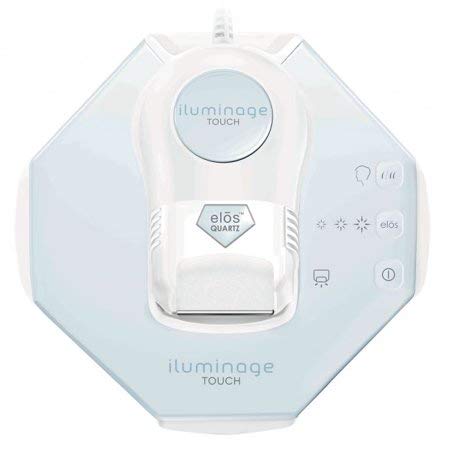 Specifications
Perfect for all skin tones
It is not cordless
It can be used on the body, underarm, bikini and face.
Reasons To Buy
It is perfect for all skin tones
Good for treating blond hair.
This is the IPL hair removal machine good for those with fair hair or darker skin, it is also safer since it makes use of IPL and radiofrequency. That been said, the results of this particular IPL machine is different from others we have reviewed since the result is not permanent. Another thing that might interest you is that the device includes a precision adapter, which is helpful if you want to remove facial hair.
I'll advise you choose this as one of the best professional IPL machines around.
#5. DESS Permanent Hair Removal Device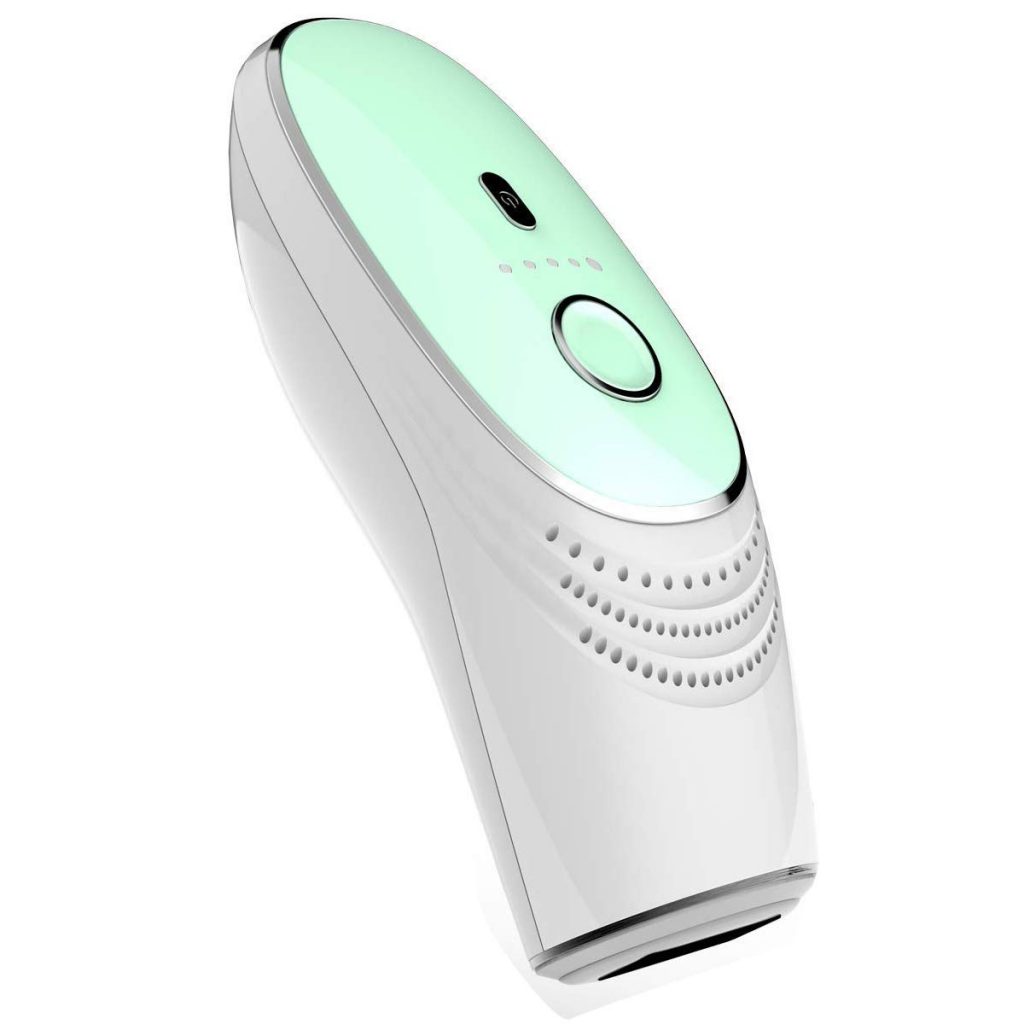 Specifications:
With this, you can remove hairs on up lips, sideburns, arms, legs, tummy, bikini, private parts, armpits, bikini, and chins.
Good for skin colour: white, Ivory, Light brown and beige.
No batteries needed.
Why Buy?
Based on DESS 17 years of experience in research and product development the majority of the chain-salon users worldwide, with 90% ladies, are satisfied with the hair reduction.
They are used by plastic surgeons, dermatologists, physicians, and healthcare professionals. It is not recommendable for someone who is pregnant, during a menstrual period, individuals with a history of diabetes, who has depilated using other methods in the past 6 weeks or use skin whitening products that contain vitamin A in the past 1 week, individuals who have taken essential oil treatment at the same time.
#6. Tria Hair Removal Laser Precision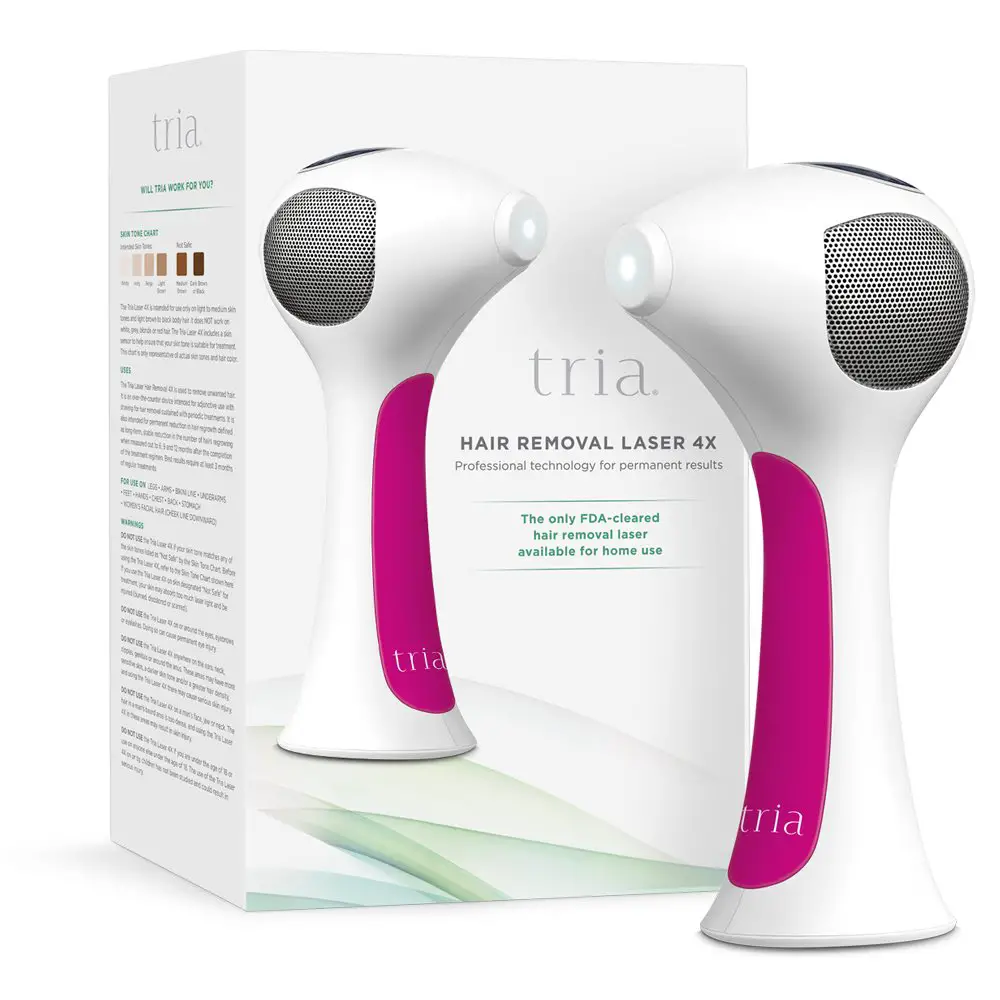 Specifications
Perfect for fast hair removal
It is cordless
Can be used on body, underarm and bikini
Reasons To Buy
It is designed for hard to reach areas and precision
Preferred by dermatologist
Reasons To Avoid
The battery life is not fair enough
If you are looking for hair removal made with ease of use in mind then you should get your self one of this. It is powered by battery so you don't need to worry about moving around with wires, with this you can easily get rid of hairs in sensitive areas.
Designed to stop regrowth of hairs after continued use, so you shouldn't have to worry about waxing or shaving.  The reports shared by previous buyers have it that the results are quick, the shortcoming is that it lacks variation in light settings other offers.
#7. Remington Ilight Pro IPL Hair Removal System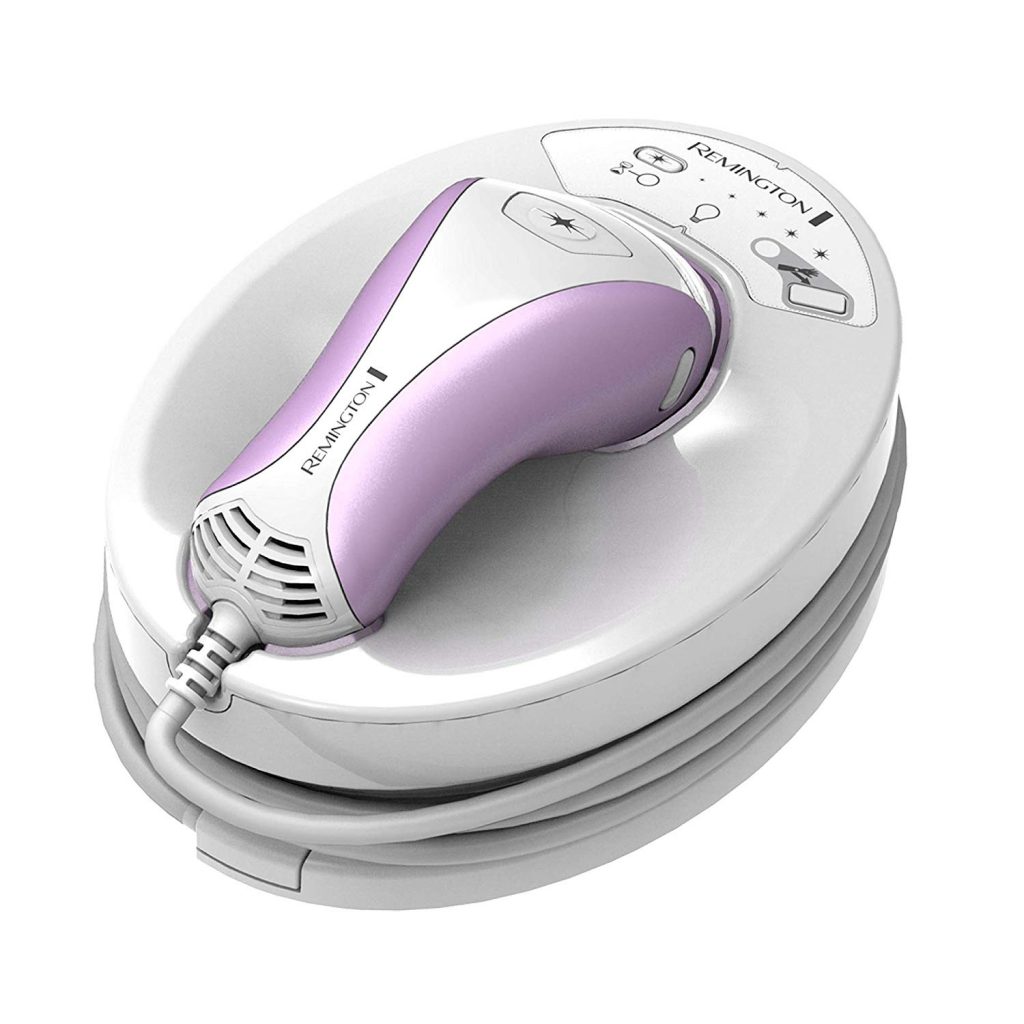 Specifications
The results are professional
It is not cordless
Can be used on bikini, underarm, face and body
Reasons To Buy
It can reduce hair loss
Five light speeds
Buying Remington Ilight Pro IPL Hair Removal System gives you options to choose from 5 light speeds.
With this, you can ensure that sensitive part of your body receives the lowest amount of light, while the main body areas receive more. Manufacturers recommend that beginners make use of lower light levels at first, doing so makes the skin get used to the sensation; then work their way up to higher light level.
#8. Braun IPL Hair Removal for Women, Silk Expert Pro 3 PL3111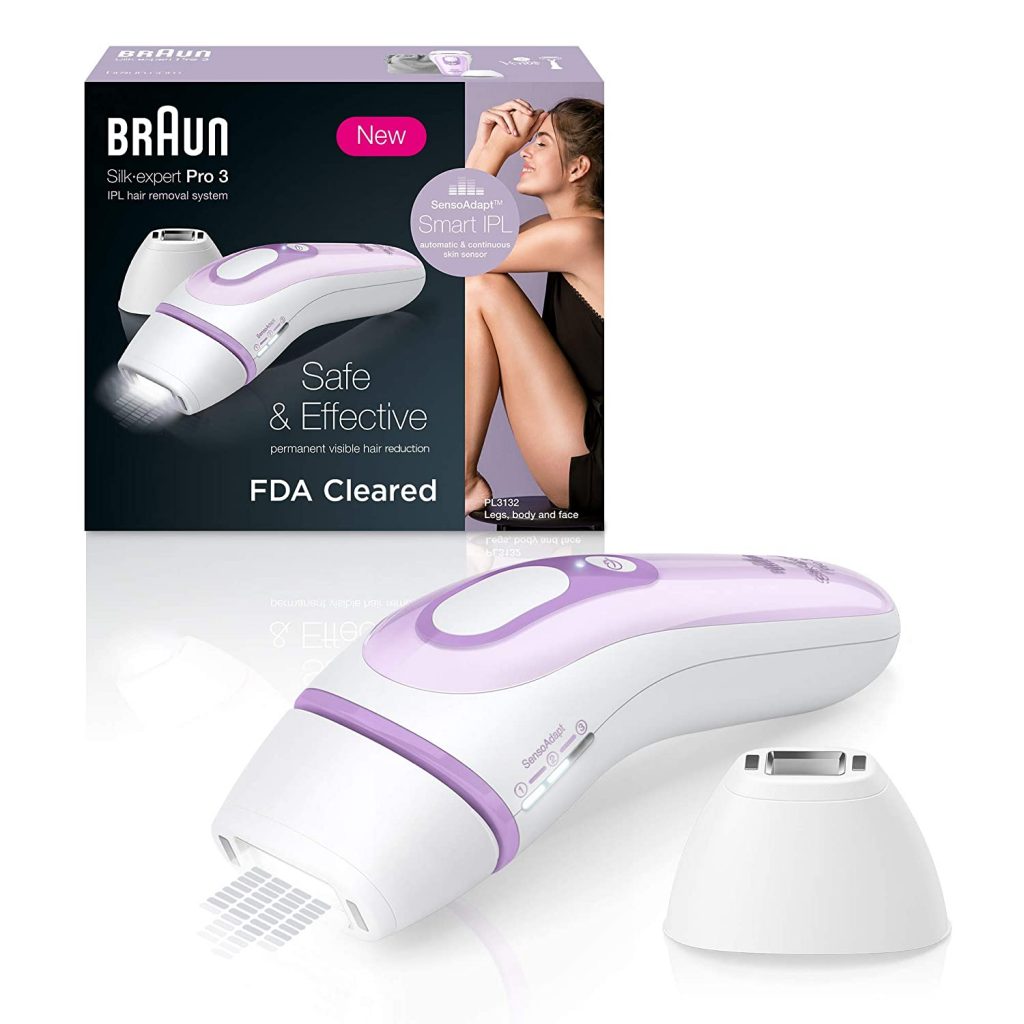 The Braun IPL hair removal for women is safe and effective for permanent hair reduction. It has dermatologically tested and recommended by a leading international organization working with dermatologists and scientists.
The Sensoadapt technology constantly reads and adapts the flash intensity for safe and effective permanent visible hair.
The treatment with this IPL machine is extremely fast in such a way that you can treat both legs within 9 minutes using the lowest energy levels. And The gliding mode triggers more flashes for faster treatment. It is ideal for large body parts while stamp mode provides a more precise treatment suitable for smaller sensitive areas.
It is precise and gentle on the skin. The precision head allows you to tackle smaller or trickier areas like face, bikini and underarms. The Braun IPL hair removal machine has two comfort modes with a gentle setting ideal for beginners
It delivers up to 300,000 flashes that is equivalent to 16 years treatment and has 3 intensity levels that ensure the light adapts properly to your skin tone.
The IPL machine is suitable for men but not on all parts of the body. Men can use the Braun silk expert pro from the shoulders down. It should not be used on the face and neck.
Below are the features and details of the Braun Silk Expert Pro that makes it one of the leading professional IPL hair removal machines;
Permanent hair reduction can be achieved in 3 months using this device

It is the safest IPL technology because it has been dermatologically and clinically tested as skin safe by an international skin health organization

It is a SMART IPL with a SnsoAdapt skin sensor with UV protection. The only IPL technology that automatically adapts to your skin tone.

The treatment procedure is fast such that you can treat both legs in just 9 minutes at the lowest energy level. It is 2 times faster than the previous silk expert 3 and includes precision head, premium bag and Venus razor

The design is compact, 15% smaller and 25% lighter for easy handling and effortless treatment

It delivers 300,000 flashes that are a whopping 20% more flashes than previous silk expert 3
WHAT'S IN THE PACKAGE
Braun Silk-expert 3 IPL hair removal machine

Precision head

Premium bag
#9. Moontree Home Use IPL Shr Hair Removal Machine With Skin Rejuvenation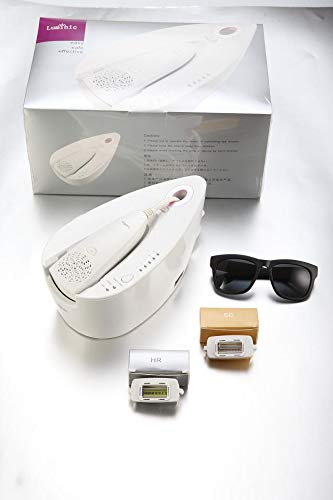 The MOONTREE hair removal machine is inspired by the latest professional IPL technology used in salons and dermatology clinics.
MOONTREE hair removal machine has adapted the IPL technology for safe and effective use in the comfort of your home. The treatment process is gentle and virtually painless because the Moskee IPL machine emits warm lights and the discomfort levels are very minimal. The lowest energy level is recommended to use for first-time users as well as treating sensitive areas such as the face or bikini line.
The gliding mode present enables fast and efficient treatments and is recommended for large skin surfaces such as legs or arms. The Moskee IPL machine is a fast home technology and it can treat the lower leg in just 7 minutes, that is how fast it is.
The device is corded and this allows to get an uninterrupted treatment on maximum power, this removes any need to charge the device while treatment.
There is a built-in ice sense cooling feature that cools and protects your skin to bring a lasting smooth treatment. This laser hair removal machine breaks down the cycle of hair growth to achieve a permanent hair removal effect.
The MOONTREE  IPL machine has 5 energy levels, it is recommended to start from the lowest energy levels and progress to the highest. There are only two buttons to operate hence there is no complicated settings or need for gel. It is clinically tested and certified to be safe for use on the body.
The intense pulse light hair removal system is especially effective on black, dark brown, medium or light brown hair. It is not effective on red, light blonde, grey or white hair and is not suitable for very dark skin.
It features a compact design that is perfect for use in your home or on the go, Flash n\' Go has an ergonomic head that is ideal for the treatment of hard to reach or sensitive areas (bikini line), smaller zones, or any area with curves that requires a more targeted approach.
#10. Veet Infini' Silk Pro Light-Based IPL Hair Removal System for Use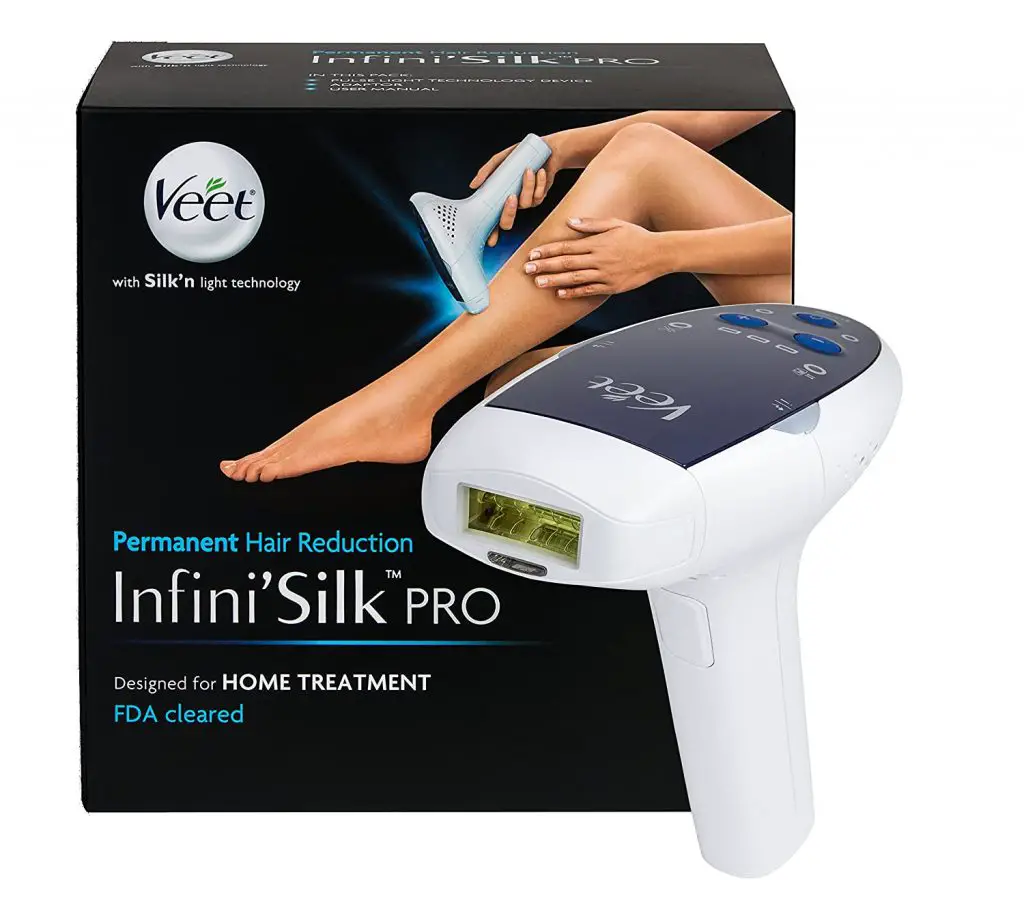 The Veet Infini'silk Pro light IPL machine is FDA cleared at home IPL device for permanent hair removal. It uses the same technology use in clinics and salons. 
The state-of-the-art technology delivers permanent hair reduction results in as few as 4-5 treatments. It is also ideal for full body hair removal including arms, underarms, bikini line, legs, back and chest.
It is designed for both men and women's hair removal needs. The Infini'silk Pro emits pulses of light that target pigmented hair follicles. These short bursts of light help stop hair growth at the root and deliver permanent hair reduction from arms, legs, shoulders, underarms, back, chest and bikini lines. The treatment light has a large surface making it suitable for even large, stubborn growth area.
Most individuals who use this IPL hair removal machine can see results in as few as ten sessions with the initial result noticeable after just four to five treatments. The number of treatments necessary to achieve permanent hair reduction will vary by individual and depends on skin colour, hair colour and hair type as well as other factors.
Be sure to read the complete user manual for a complete safety guide before using Veet Infini'silk pro.
The features of this IPL hair removal device that makes excellent for your hair removal use are listed below;
FDA cleared at home IPL hair removal system that uses the same technology found in the clinic

State of the art technology delivers permanent hair reduction results in as few as 4-5 treatments

Ideal for full body hair removal including arms, underarms, bikini line, legs, back and chest.
WHAT'S IN THE PACKAGE?
Veet Infin'Silk Pro Hair Removal Device

Adapter

User manual
---
What Are The Side-Effects of Using Professional IPL Machine
Some of the common IPL side effects you can experience are:
Redness
Peeling
Scabbing
Itchiness
Swelling
Minor Bruising
Before you use IPL hair removal treatments it is important to know whether you are an eligible candidate, you must be healthy. Also if you are pregnant, on medication like Accutane or have an active infection it is advisable you stay away from IPL.
---
Frequently Asked Questions and Answers
What Results Should I Expect From Using IPL Machine?
If you are using an IPL machine for hair removal you'll start seeing results as soon as you are done using it – and after the first four treatments, you'll experience long-lasting smoothness.
Enjoy 92% hair reduction after the first four treatments.
The hair regrow is thinner and softer.
With four consecutive treatments, you have up to 8 weeks of freedom from hair removal.
Does IPL Work On All Types of Body Hair?
With the best IPL machine out there, you can use any hair removal but does that mean they can work on everybody's hair? There are different IPL machines that come with different curved attachments for different body areas, so it is easy to change the attachments to meet up with different body hair. With Philips Lumea prestige you can remove hair on your legs, bikini line, face, and underarms.
Who Can Try IPL Hair Removal At Home?
IPL as a method of hair removal works effectively on a wide range of hair colours and skin tones, It can work perfectly on dark blonde, black and brown hair. It will be hard to get an IPL hair removal machine to work excellently on other hair colours apart from the ones listed here.
What Are The Differences Between IPL and Laser Hair Removal?
IPL and Laser hair removal both work on the same principle. The light energy is absorbed by areas where the hair follicles are located, which are therefore heated up.
This heat damages the hairs, not the follicles, slow down the hair growth and prevent it completely. The main difference between IPL and Laser hair removal machine is the light source both use. Intense pulsed light makes use of broad-spectrum visible light whereas the Laser hair removal machine utilizes the effects of a laser.
IPL or Laser, Which is Better?
Choosing the one is a personal choice to make, it is a not decision anyone can make for you. Before you choose there are things you need to know; your skin and hair colour. They are the ones that can affect the output you will get from both. In short, make sure to understand the basics surrounding the two and make sure you know your skin and hair type. Is your skin sensitive to IPL light?
Are IPL Machines Effective?
Below are few of what people are saying concerning IPL hair removal machine they have used in the past:
I just loved this hair removal device. I've always had some problems with unwanted hair and I've been looking for something that would be easy and efficient to use, and I found it. I've already bought 2 other brands (Silk'n go and no!no!) that didn't work for me, but this one is simply amazing.
This product came beautifully packaged with a solid box for storage and foldable safety glass for eye protection. The treatment is quick and painless and it's easy to use. Much more affordable and convenient than going for expensive salon treatments!
---
Conclusion on the Best Professional IPL Machines
You've read on the Best Professional IPL Machine, what an IPL machine is, how IPL machine works and many others. The best to choose out of the reviewed is a personal decision even though we have listed, buy based on your budget and the results you desire. Also, the call on which one to choose "IPL or Laser hair removal" is a personal decision to make just make sure you choose right.
Do you have anything to ask on this topic, have experience on an IPL machine you have used in the past or confuse on making the call on which one to choose? Let us know via the comment box.