How can I make my beard smell good? I know you are asking the question, and we are here to provide answers.
Is your beard cringe-worthy and smells bad at the moment? Does it smell so bad to fail the lungs in your body system and you want to make things right?
This article will be teaching you ways you can make your beard smell nice. It will also teach you how to get rid of and prevent the bad smell from making another bizarre occurrence.
Nothing hurts more than when you are in a face to face conversation with a client or a friend and you end discovering the reason your partner was uneasy was because of your beards.
The shock reaction on your skin can't and can never beat the embarrassment your mind will have to deal with when next you see them.
These clients or friends won't tell you your beards have an awful smell. They will never tell you until self-realization hits you.
You won't blame them for trying to be nice and not hurt your ego or sense of pride caressed with your outspoken Manliness (Your beards).
You won't also blame your partner for avoiding kisses. We all know about your problem.
Before we go back to the topic of today; "How Can I make my beard smell good". You need to know about Beard Odour.
Beard Odour
Okay, Beard Odour may sound utterly new to you, especially those of you with short beards. BUT it exists and might be a reason why your beard smells real bad.
What Is Beard Odour?
Beard odour otherwise known as Facial hair odour is the perceived unpleasant smell the beards can give off as a lack of proper care & hygiene.
The constant secretion of Sebum an oily secretion of the sebaceous glands by the pores of your skin can also be another reason for beard odour.
Your pores procreate sebum, which accumulates in your beard, thus constituting a smelly odour and itching the skin underneath
 Causes Of a Smelling Beard: Facial Hair Odour
Here are causes of smelling beard:
Lack Of proper care & Hygiene
When you don't take care of your beards properly it tends to sail the route of beard odour. proper hygiene of the beards requires;
– You wash your facial hair daily, at least twice a day, in the morning before you go to work and in the night before you go to bed.
The pores on the skin beneath your skin produce Sebum an oily secretion of the sebaceous glands. These oily secretions are easily trapped by the beards and if not taken care of, they cause a very malignant pungent smell.
Many Men will dab a bit of beard perfume or nice-smelling beard oil on their beards to make it smell nice amid these casualties.
What they don't know is that they are masking the musky smell, hence making it smell even more awful.
Frequent washing of the beards gets rid of these oily secretions and save the skin underneath from ruins.
Brushing your beard with the right beard bristle is another way to prevent the smell of the beard.
Fresh Air tends to pass through the beards when you comb it using the right bristle, thus eliminating any possibility of a smell.
Lack Of Beard Oil
Facial hair oil is very important to the beards and when you are not making any good use of it or applying it properly it can amount to an awful smell of the beards.
Meanwhile, you can read this article on how to apply beard oil here.
How To Make Your Beard Smell Good
Many Men are willing to spend a fortune to achieve a wonderful &  glamourous look for their beards.
They spend a fortune treating their beards to stylish treats, We can confidently say only a few men prioritize the smell of their beards.
While the few people who prioritize the smell of their beards bag their award for knowing beard smell exist, Many men don't know the beards can also smell.
It's fine if you are one of the many Men. This content is actually for you and the likes of you that would visit this page if you recommend it to them, or come here some way or another.
Below is a step by step guide/ways to make your beard smell nice. A beard with a nice smell is not short of sexy.
1. Wash Your Face & Facial Hairs Regularly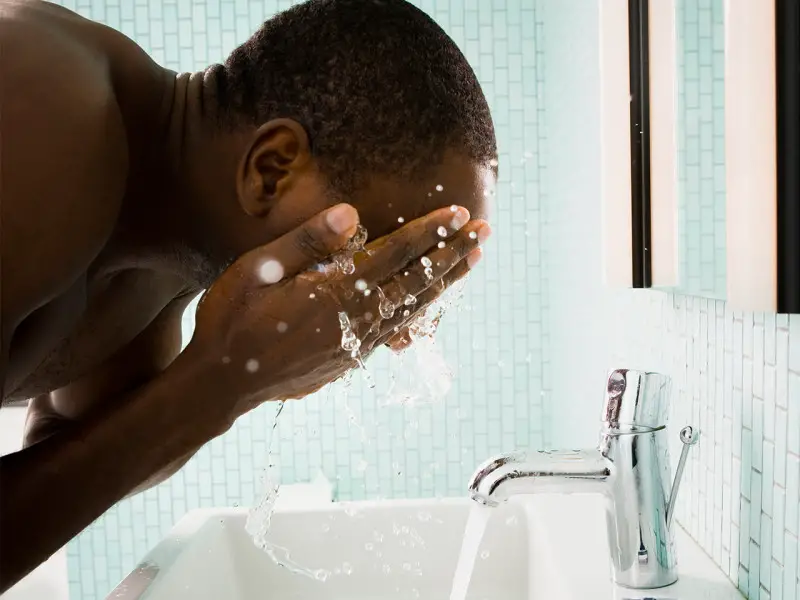 Regular washing of the face and facial hair is a sure way to get rid of beard odour. It is the first step to achieving a nice smell for your beard.
Beard Enthusiast/Chief Innovation Officer at Dollar Shave Club's insight on how to achieve a nice smell for your beard is valid in this case.
In his insight, he said;
"The skin underneath your beard has small pores. These pores, in turn, produce sebum, which accumulates in your stubble, creating a smelly odour and irritating the skin underneath".
Now the first step to getting rid of these oily secretions is by washing your face with a good soap and warm water.
Men who have side beards will have to put in a lot more work by making use of shampoo or beard conditioner.
Vaughn Acord, A keen beard enthusiast giving his insight on ways to quench smelly beards disclosed that daily washing of the side beards with facial hair conditioners & shampoo is a sure way to get rid of beard smell.
You can carry out this spontaneous activity while you shower, washing your beard with these conditioners helps to keep them clean and hydrated.
2. Frequently Scrub Dead Skin Off Your Face
One reason why many men end up suffering from beard oil is as a result of the pungent smell this dead skin gives off when they are trapped in your beards.
Dead Skin is a No-No and should be taken care of.
For you to take care of these beard smell, you need to exfoliate these dead skin regularly.
We recommend you use any of these facial cleansers:
3. Consistently Use Beard Oil On Your Facial Hair.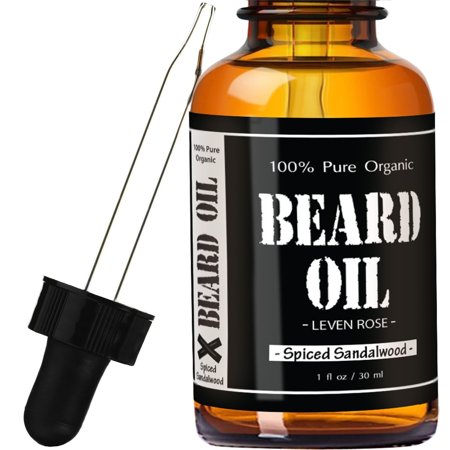 In this quest to get rid of the bad smell of the beards, Beard oils play a very important role.
Beard oil perfectly carry double duties in this situation; softening your facial hair and leaving behind a subtle fragrance.
Facial hair oils are designed to give the beard a long-lasting fragrance. these oils are the last in a gentleman's daily beard care routine.
As the last item to be applied, this ensures that the fragrance won't be rinsed out thus giving the beards a long-lasting scent all day long.
Isn't that amazing?
Amazing as it sounds, it is important you do the following;
– Stick To Natural Scents: The best scents for your facial hair are the ones that come from essential oils, botanical extracts and other plant-based ingredients.
Many believe beard oils with natural scents leave long-lasting fragrance and good for the skin underneath.
Synthetic fragrance, on the other hand, can be quiet irritating to the nose and skin, so We advise you to consider beard oils with natural scents when buying one.
– Avoid Using Too Much Oil On The Beard: In a bid to play safe it is very possible for one to overuse the facial hair oil, causing the fragrance to be so strong that it actually comes off as unpleasant.
– Choose A Beard Oil Fragrance That Matches Your Personality: you cant be a Man of the office and your beards smell like you are one of the sea-pirates.
Using a fragrance that suits your personality attracts positive attention as you go about your day to day activities.
However, using a beard oil with fragrance is a matter of finding the right product that's made with high-quality ingredients.
WE recommend you try using the Cremo Beard Oil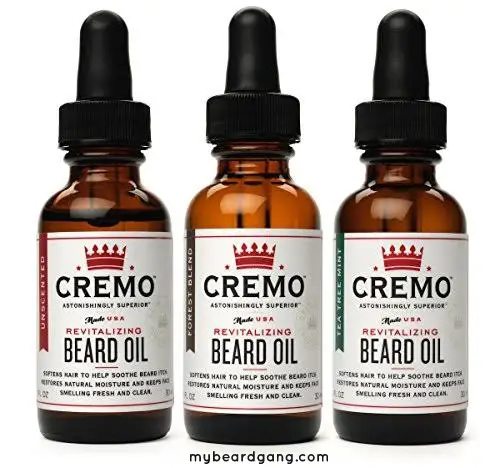 Cremo beard oil is an end product of a combination of natural essential oils such as argan oil, coconut oil and jojoba as the carrier oil.
This beard oil do not only give your beards a long-lasting scent, but it also nourishes and hydrates the beards.
In addition to its wonderful treats, Cremo contains Tea tree oil, an essential oil that does not only hydrates the beards but cleans the skin beneath and around it.
You can Buy Cremo Beard Oil Here.
There is beauty in Variety and that's why we would be recommending a few beard oil with natural scents below:
Mountaineer Facial Hair Oil is not a bad idea too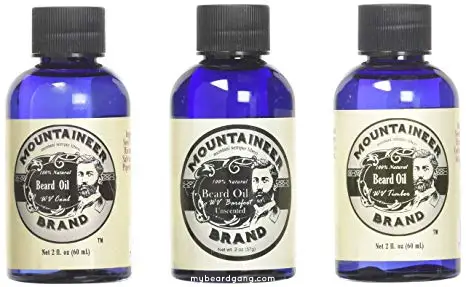 Mountaineer beard oil is a wonderful end-product of grapeseed oil, almond oil, and castor oil with the sole aim of conditioning your facial hair and the skin underneath.
This beard oil is suitable for your beards because its fragrance comprises of grapefruit, blood orange, and clove to comprise the citrus and spice in its name.
The grapefruit smell it carries is a reason why you will love it even more.
You can Buy Mountaineer Beard Oil Here.
Woody's Beard Oil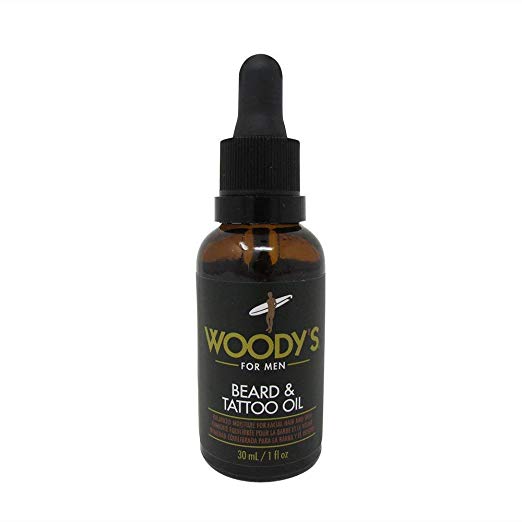 One can only think of a sexy and manly scent when Woody's come to mind, Indeed Woody's comes with an interesting manly fragrance.
And that's why we are recommending it to you, it is very affordable, it is capable of doing a double job such as:
– Moisturizing the beard;
– Lashing your beards with a wonderful scent.
– Protect the beards from facial hairdruff as a bonus feature.
You can Buy Woody's Beard Oil Here.
4. Massage The Beard Oil into Your Beards Properly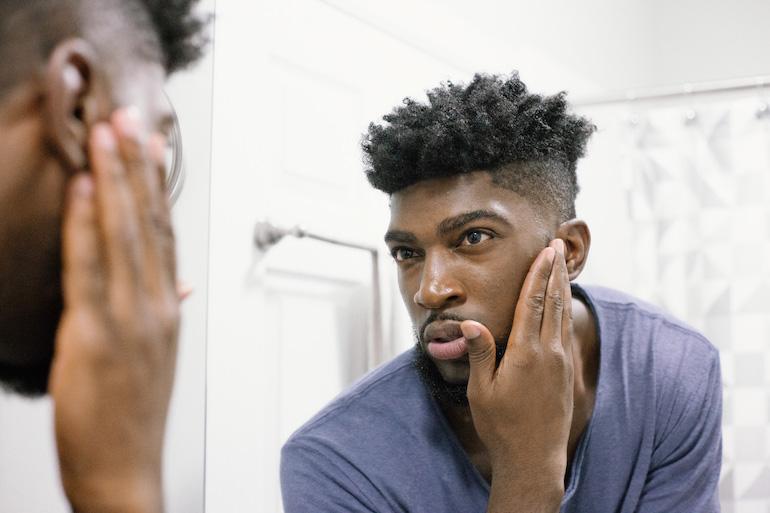 Stroking your facial hair with any of the above-scented beard oil is another way to get rid of your beard odour.
The purpose of massaging the beard oil into your beards is to make sure the oil spreads to every inch of your facial hair.
Massaging your beards properly keeps it hydrated.
It is also one sure way to make your hair smell good.
5. Pay A Pro Or Your Barber A Visit.

Paying a visit to your barber or a pro beard enthusiast around you is the best and final option we can recommend to you.
They may advise you to shave off your beards, however, they are in a position to help get rid of the smell if any of the above steps fail to work.
Sometimes you just have to leave it to the experts who are best in what they do to help you get out of your predicament.
So, In all, below are a few summarized tips we advise you follow in order to make your facial hair smell good.
Use a beard wash to wash your beards, we recommend the following beard wash;
– Viking Revolution Beard Wash Shampoo w/Argan & Jojoba Oils [Buy HERE].
– Mr Natty's Forest Face Beard Soap [Buy HERE].
– Billy Jealousy Beard Wash [Buy HERE]
Make sure you buy one of the above beard oil and apply.
Just in case you can't afford any of the above Facial hair oil, you can try making one at home, you can do so with the following steps.
Take a teaspoon of plain coconut oil, some warm water and spray your favourite cologne in the mix and apply on your beard/moustache.
Kindly apply the mixture after you must have washed your beards with one of the above beard wash.
Comb /Brush your beards with My Beard Gang Beard Brush.
We recommend MBG beard brush for your beard because it meets all the requirements suitable in helping your beards smell nice.
MBG beard brush will drive ventilation into your facial hairs, keeping it hydrated and fully ventilated in order to help the fragrance of the beard oil go round.
You can order My Beard Gang Beard Brush Here.
Final Say on How You Can Make Your Beard Smell Good
Getting your facial hair to smell nice is one sure way to secure your self-confidence, we really hope you have learnt how to make your beard smell good in this Article.
Kindly drop your opinion in the comment section below.