Do you want to know how to dye your beard completely white? Sometimes, the process doesn't go through as expected. So what do you do? In this article, we will be looking at a solution that will give you better results.
I get that you are aging, but hey! Nothing stops you from being in style and spotting a charming look. It's not so much of a secret that hair or beard dye is one best solution to even out your hair.
In this article, we'll simplify the process of how to dye your beard completely white, into 5 simple steps. Steps, so easy that you could actually do them right now.
Are you ready to go yourself that awesome looking beard? It's about time. Let's jump right in and get the all process started. Maybe you have grown weary of your beard's natural colour and you're looking to make a change. However, it requires your willingness to take out time to actually carry it out. The good news is one application of a permanent beard dye will last you several weeks.
So should you use a temporary or permanent dye? Let's take a look at both options. Permanent hair dyes help retain a particular colour long after the initial application. They aren't actually "permanent". It is important to make sure the colour you choose to apply is exactly what you want. In this case, it's white, you wouldn't want to end up using a colour you didn't plan for.
On the other hand, temporary dyes fade rather quickly, with shampooing and exposure to some elements. A temporary dye is ideal if you don't want to make a permanent commitment to a certain colour.
List of Dyes To Use In Dying Your Hair
Blackbeard for Men Formula X – Instant Brush-on Beard & Mustache Color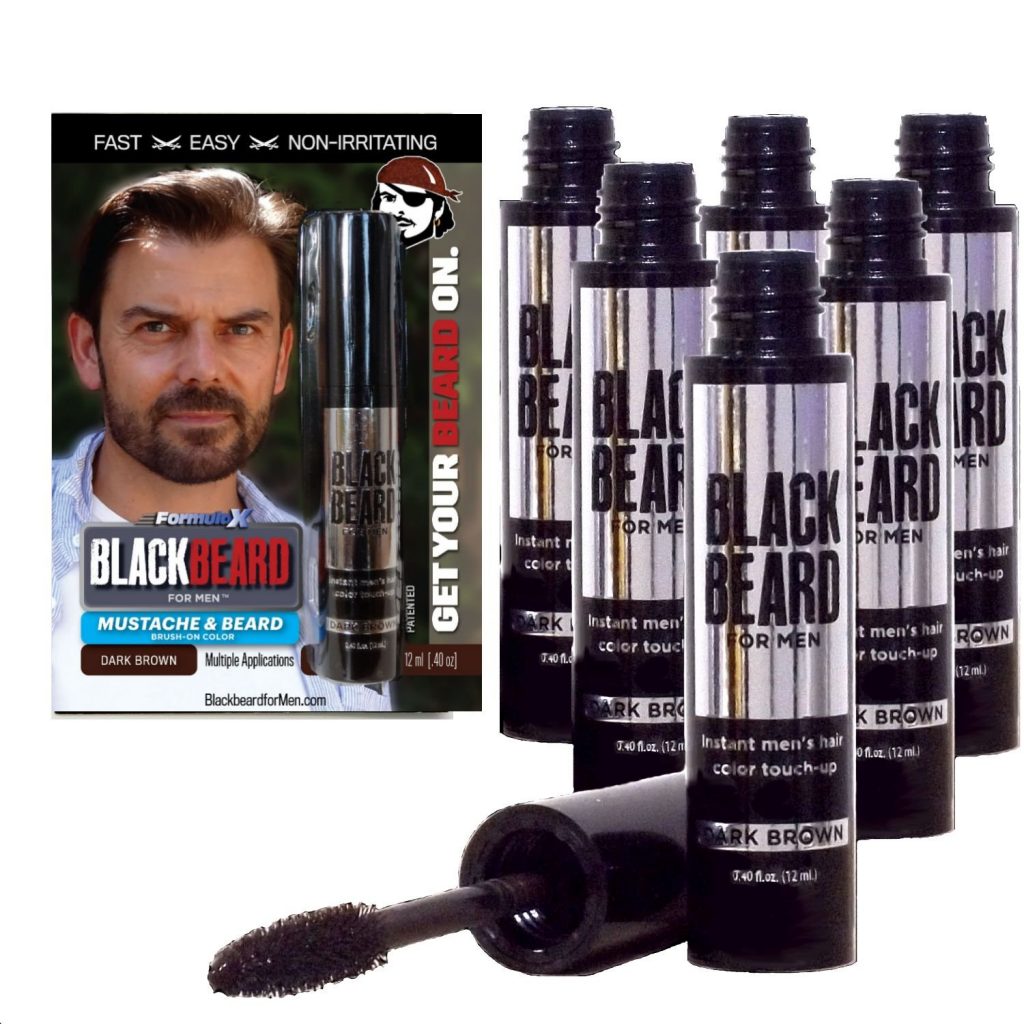 Tired of having grey beard hairs that make you look like you are already a granddad? Here black beard is the solution to your grey hair dilemma.
Although this is not a permanent black dye, it is temporary but it is really effective and can be applied within a few minutes.
It is an instant brush-on beard colour, applied within minutes but can last for the whole day and extremely safe and comfortable to use on your beards without itching, rashes or skin irritation.
This beard colour can also fill in the gaps making it the best choice for men who have thinner beards and stubble. The good news is that you can also use this beard for your sideburns as well as an eyebrow.
Again, if you have patches of grey hair on your beard you can easily take them out from your beard with Blackbeard for men without dying the whole beard at once.
Now because this beard is not your normal permanent beard dye, there are advantages it has over the normal everyday permanent beard dye.
Below are the advantages of Blackbeard for men overdyes;
You can apply it in minutes or even seconds
It gives you a completely natural look
It is hypoallergenic- gentle and non-irritating
It is water-resistant and lasts all-day
There is no unpleasant and harsh chemical odour
It gives you a varied colour intensity either a lighter or darker shade
No more grey roots
It helps you look younger instantly with much stress
How to use
It is a daily use product and can be applied in seconds
Apply sparingly in thin layers
Wipe off excess on the lip of the bottle
Wipe away excess with a tissue
Although this product is hypoallergenic, if you have a sensitive skin test it on any part of your body for at least 24 hours before applying on your beards
Once you apply it on your beard, leave it be
This product has proven over the years to be extremely useful for men who want to get rid of the annoying grey hair appearing on their beards in order to look younger and more handsome.
The features of the Blackbeard for men that makes it exceptionally ideal for use include;
Patented, instant, hypoallergenic brush-on beard colour
It is not a dye
Gentle and non-toxic
Water-resistant
Directions for use
Just brush it on
Allow it to dry: it dries quickly
Apply lightly and leave some grey for a natural look
Apply heavily to completely remove the grey
Make sure your beard is completely dry before applying for best results
Henna king manly guy hair, beard & moustache colour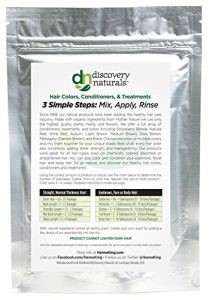 Manly guy hair colour has been among the leading hair colour brands in the market.
Looking to dye your hair completely? Then the manly guy is sure your next stop as this product is 100% natural without pesticides, metal salts, preservatives, peroxides etc. The best part of it is that it is hypoallergenic and vegan. It is completely soothing on the beards and with this product, you are sure never to experience all those annoying itches and irritations you may have experienced while using other hair dye products.
You know what? The reason is very simple! This product is 100% natural without artificial additives hence it is very comfortable on the skin.
Indications for use
This product is specifically made for chemical-free hair, beard, and moustache colouring without any burning, itching, rashes or skin irritations. It is also recommended for all hair types including colour treated, straightened, permed, grey, white or previously chemically coloured hair.
Manly guy hair colour is excellent for your use when you are so sure of getting rid of grey hairs and enjoying that youthful look to the fullest.
There are amazing features that enable you to achieve excellent results using this product and we have taken great caution in listing them below. Make sure you read the features properly before deciding to make a purchase as this will help you make the right decisions.
No burning, itching, or irritations on the beard
It is safe and natural for your continued use
It is cruelty-free and made with organic ingredients
Colour lasts 4-8 weeks before it starts fading; reapply as needed when root growth is visible.
It can be used multiple times
It is easy to use; just add water, mix thoroughly and apply
It naturally dyes your hair, makes it shiny and easy to manage and maintain
It comes with a free application kit which includes gloves, cap and a list of instructions to follow
HOW TO USE FOR YOUR BEARDS/MUSTACHE
Mustache= 1-2 tablespoons
Goatee = 3-5 tablespoons
Full beard = 5-7 tablespoons
Ingredients
The ingredients used in the manufacture of the manly guy hair dye are 100% natural devoid of peroxides, pesticides, metal salts etc and this has enabled it to stay at the helm of beard dye uses because it offers every user the unique opportunity to change their grey hair colour and look younger without causing damage to the hairs or irritation to the skin.
Below are the lists of the ingredients used in making the manly guy hair colour that ensures that it is all-natural;
Indigo (Indigofera Tinctoria)
Henna (Lawsonia Inermis)
Amla (Emblica Officinalis Garten)
Bhangra (Eclipta Alba)
Neem (Azadirachta indica)
Directions 
Read the extensive instructions attached on the back of the package. The basic instructions are mix with water, apply, wait, and then rinse
If you have been looking for a wonderful product to completely spin your grey hair story around, then this right here is the surest product to use. Because of its natural ingredients, the manly guy hair dye has over the years offered its users excellent benefits and actions on helping them achieve a black shiny and thicker beard hair.
The best part is that there are no irritations, burns or rashes after use.
Find out how to dye your beard completely white in 5 easy steps:
Let's go into details on the step by step process of dying your hair white. Trust me, it isn't a complicated process. Are you ready to change that hair color? Well, let's get to it.
1. Organize your kit
To begin the whole process, you need to get your kit organized. Getting organized which, in this case, means gathering all of the materials, you'll need to get the following:
• Tint remover: You can utilize homemade tint remover made from 50% bleach and 50% water. You should also make sure that your skin isn't sensitive to your choice of tint remover.
• Beard dye: If required, you can include an oxidant to increase its effectiveness.
• Applicator: It may come with the dye or a good substitute would be a toothbrush, small comb, or mascara-type brush. The key is using an applicator that is flexible to use and easily handled.
• Rubber gloves: It will help protect your hands from dye colouring.
• Vaseline: Which is used to protect your skin from the dye. Mineral oil also works.
Like I earlier mentioned, performing a sensitivity will help you know if any of your chosen products could cause your skin harm. To carry out a sensitivity test, all you have to do is apply the dye to a part of your skin. After a while, you can wash off the area and check for redness or inflammation.
2. Prepare your skin
Before you apply the dye, it will be best for you to get your beard in shape and in the right condition. Washing your beard beforehand is a good idea. Why? It helps to remove dead skin cells while keeping your hair follicles well nourished. Pertaining to keeping your beard in shape, one awesome thing to do could is to trim it and groom it into the style you want.
As part of the preparation process, applying a thin layer of Vaseline around the beard will help prevent dye from leaking onto your skin. Protecting your hands against staining and irritation is also very important. Rubber gloves should do a good job of protecting you and still giving you control of the whole process.
3. Prepare and apply your dye
Your beard dye applications should contain a tube of base colour and a tube of the colour developer. It is meant to thicken the solution and act as a filler. All you need to do is mix the two ingredients in another dish-like container.
After mixing the dye solution, the next step is to use the tip of your brush to apply it on your beard. It is advisable however to apply it in an up-and-down motion. Round up the process by working the dye deeply into your beard. This will help ensure that you cover all visible patches.
4. Rinse out your beard
Now that you have dyed your hair, you should rinse your beard. The dye product instruction should also specify this as the next step. At this point, you should have been satisfied with the color you have gotten. It is advisable to rinse your beard with lukewarm or cold water until you have successfully washed out all the excess dye. Pat dry it with towels once the water runs clear.
5. Wash your beard
The fifth and final step is to complete the cleansing of your bread by washing it. So far, you have done well by following steps 1-4. To get the best final result, you need to complete the process by washing your beard with the aid of a shampoo. Using a shampoo that's safe for colour-treated hair is recommended.
Bonus tip on how to dye your beard completely white
It doesn't just stop at the point where you dye your beard white, you need to keep your beard in shape to maintain that awesome glow. Need I remind you that your beard is a major part of your identity? Why not represent the best way possible? Let's take a look at so of these amazing tips.
1. Use beard oil: Beard oil serves many functions, including that it helps soften your beard, ease irritation, smoothen your beard, e.t.c.
2. Use quality beard shampoo:  Shampoo made for colour-treated hair is best suited for your beard.
3. Retouch your beard regularly: You can reapply the dye on your beard every few weeks or months, especially when you start noticing a few grey hairs.
---
Frequently Asked Questions and Answers
How Often Should You Dye Your Beard?
Dying your beard does not mean the colour would be retained permanently, whether permanently or temporary – the major difference is that one takes longer to fade away than the other. Only you can make the call to how often you should dye your hair. It is advisable that you dye it when the white hair visibility has gotten obvious.
What's The Difference Between Beard Dye and Hair Dye?
There is not much difference between hair dye and beard dye." Many of the chemicals used in the production of beard dye are the ones you will find used to produce hair dye. Asides from a few gaps in chemical compositions, there are other subtle differences.
Most beard dye is being produced with chemicals that are semi-permanent, meaning they wash or fade away easily. The beard dye color fades away with each wash with shampoo, it can be retained for long by rinsing instead of washing with shampoo. Another reason why hair dye and beard dye don't tally is that; temporary hair dye has the tendency to run when wet compared to beard dye.
Can I turn my white beard back to black naturally?
Yes, you can turn your beards back to black using substances that are 100% organic. But you need to know that if the problem is caused by genetics you might find it hard turning it to black.
At what age does white beard start to grow?
What age one starts to grow white beards vary from one man to another. For some people, it is 30 and for and for some it is 40. But proper maintenance can extend what age white beards start showing. If you consume a proper diet you might reach the age of 60 before you start growing white beard. And for some people, genetics can make them grow a beard at a younger age than expected.
If you are interested in turning your beard back to white, below are guides to follow:
Ribbed Gourd Remedy
Ribbed Gourd Remedy will effectively restore melanin pigment. And you will need the following ingredients Dried ribbed gourd and Coconut oil.
The following are steps to take:
Soak the dried ribbed gourd into the coconut oil for a maximum of three days.
Boil until it starts forming a black residue.
Rub it on your white beard and leave it for 1-2 hour(s).
Wash and Rinse.
Can Dyeing of Beard Cause Any Side-effects?
When you consider dyeing of your beard make sure it is done with the right products. Making use of dye with harmful chemicals can cause severe reactions. Try to make use of natural ingredients to dye your beard instead of synthetic ones.
---
Conclusion
You have read on different types of dye, different types of dyes, how to turn a black beard to white using chemicals that are not harmful to the body system. Also, answers have been provided to questions. If you have anything to ask or contributions to make, kindly make use of the comment box.