The life and times of #DimOdumegwuOjukwu motivate me. His beautiful countenance fuelled my beard journey. I never got to meet him but I idolized him. A lot of my friends and family were shocked when I started growing and grooming my beards, others were indifferent.
Beard Discrimination
Yes, there is a lot of discrimination for bearded men, especially at the workplace. The Nigerian context impresses the fact that the ideal man must be clean-shaven. Like seriously? Those who discriminate against bearded men are not well informed in my opinion and all we need to do is to continue to make them realize through media and digital outlets like My Beard Gang that the bearded men are very responsible individuals.
Speaking of ladies loving the bearded men. I think a lot of ladies love bearded guys because it exudes thick masculinity aura. I connect with my response here on a personal note.
Beard Care Routine
Once in a while, I treat it to a good night time of shampoo and conditioners. I comb them neatly every day.  I make use of soft top-class shampoo. Rinse. Dry thoroughly and apply sporting wave hair cream
I intend to keep it for long. More like an iconic trademark just like Dim Odumegwu Ojukwu.
Advise for the bearded men and those that intend to be a part of my beard gang community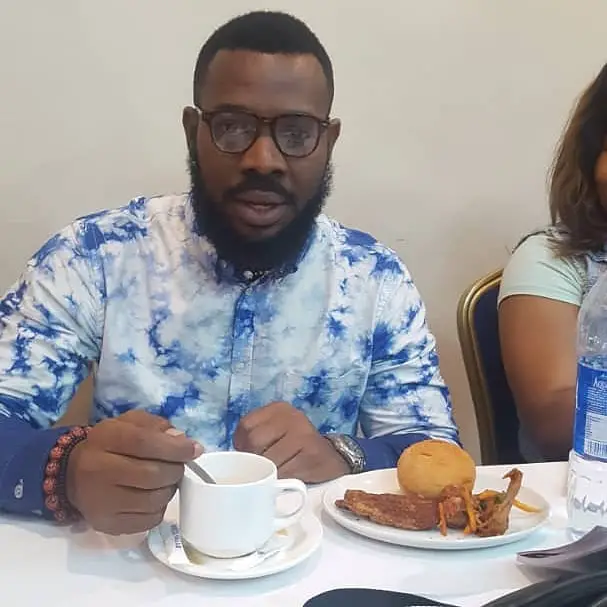 Take care of your beard like your life depends on it. You don't want to create the wrong kind of cynosure.
Has the beard gang come to stay?
Nothing stays forever. But for now, this has come to stay. Beards take time and energy to nurture and grow, so one should not be in a rush to want to spot a beard. Relax, apply some natural hair cream in Nigeria, use organic beard oil and groom your beard to our satisfaction.
Do you want to share your beard growth journey with us just like Michael? Then send a mail to admin@mybeardgang.com. We can't wait to HAVE YOU!