Best Beard Trimmers For Long Beards – For you who have decided to grow beards, you will realize the importance of possessing a quality beard trimmer.
Why?
Well, how else can you keep your beard from looking like a chunk of an unkempt mess all the time without the trimmer?
I'm sure you'll agree with me, that simply growing out one's beard isn't really enough to make a fashion statement, thus, you'll also need to ensure that such beard is well-groomed and quite presentable.
Your neighbors, friends, and people around you generally, would make comments about you and your personality, depending on your looks. Therefore, getting yourself equipped with the required grooming tools (beard trimmer inclusive), would increase your tendency of being acceptable in places you wish to belong to.
Especially in this kinda age that we are in; where all men with well-groomed beards tend to hold more domination than those who do not. Hence, getting the best beard trimmer becomes a very essential step for men who want to keep facial hair.
This grooming tool is specifically designed for men who prefer to grow out beards instead of keeping a clean shave.
It is quite understandable, that selecting the best beard trimmer can be really difficult and daunting. In this article, this process has, however, is simplified for you. I've taken my time to review the top ten beard trimmers present in the market for those long beards of yours!
This review also includes the various pros and cons attached to each beard trimmer.
…and without much ado, let's set down to business!
Best Beard Trimmers for Long Beards in 2020
Please note; this list isn't ranked and is as well based on studies, experience, and personal researches.
Best Beard Trimmers for Long Beards 1. Panasonic ER-GB60-K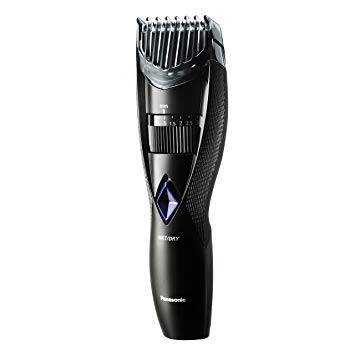 This is a trimmer that has been quite popular amongst beard groomers. The one feature that will blow you up and keep you in much awe, thus catching your attention, is the inclusion of a 39 length setting.
This is by far, the highest adjustment offered by any trimmer present on this list. However, the main function of this adjustment is to help you get that particular desired look you are looking for.
For long beard groomers, the two combs added help in providing them with everything that is needed for an accurate trim. You can as well use the combs horizontally to help hold the facial hair in place, whilst simultaneously using the trimmer to cut it.
Another attention-grabbing feature of this trimmer for the long beard is its style. The glossy black added as its finishing, is a really nice touch, as it reflects an aura of sophistication. Also is the rubberized grip which is added for comfort, which as well blends with the black finishes.
This beard trimmer doesn't leave itching effects.
All the components of this trimmer are washable. This, in turn, ensures multiple uses of the product by different users without the fear of a getting contaminated, or what-a-view.
Pros
Quick charge
Fine grip
High level of accuracy and precision
Doesn't leave itching effects
Cons
Doesn't possess a LED indicator which shows the battery level
It has a high tendency of getting smudge marks because of its kind of finish.
Requires high investments
Very good trimmer. Most of the others had numerous attachments. This one has two which is sufficient – less stuff to lose and break. This Panasonic also can be run with 110v AC and battery. Highly recommend!!

Great price for the quality. I only gave it 4 stars because Iv only used it 6 times and I'm not sure how well the battery is going to hold up over time. The blades are nice and sharp and cut my beard well. Iv used it to cut my hair and it stood up to that well. The bare blade cut is super close which is great! And it is soooo easy to clean its ridiculous. All in all super happy with the purchase. Panasonic is a great company I'm not surprised of the great quality in product.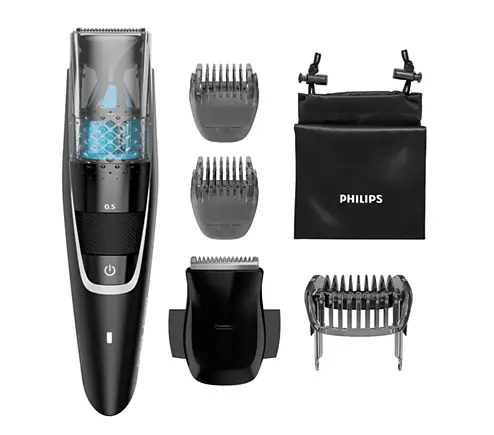 Philips is quite known for being a step ahead of its counterparts when it comes to offering innovative technology and benefits to users. This Trimmer Series 7200 is thus an example of such speed.
Principally, this trimmer is efficient in taking care of all possible mess created when shaving. All thanks to the "vacuum" feature included. This thus means, that one doesn't necessarily need to worry about leaving behind any facial hair, because this trimmer will literally take them all.
According to confirmed researches, this trimmer happens to be the only trimmer for long beards that comes with an in-built vacuum…isn't that wonderful!
Also, as regards the quality of the vacuum, this product has left quite a mark. The company however also claims that the vacuum can capture 90% of the fallen hair, which although can't be really ascertained, for now, it can, however, begotten from past experiences, that there is barely any hair left on the sink after employing this product for shaving.
Also present in this product is the polished chrome plastic which usually comes with this product. This provides the trimmer with a relatively attractive finish. Also, it is the addition of steel to this product, which in turn helps to resist smudges and also watermarks.
Finally, this product provides a really comfortable grip.
Pros
Comfortable and firm grip
Excellent trimming performance
It's easy to clean after use.
Cons
Doesn't have a long-lasting battery life
With the 7200, I no longer have to trim my beard outside on the porch. The first few times I shaved with this, I did so over the sink… and afterwards: there was basically nothing to clean up in the bathroom! Now I can pretty much trim it anywhere and, assuming that the vacuuming system isn't full, only a very minimal amount of the trimmings won't be caught by the trimmer (so little that it's essentially a negligent amount).
Best Beard Trimmers for Long Beards 3. Panasonic ER-GB370K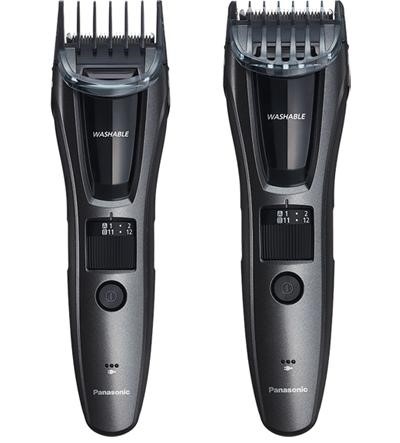 After hearing the brand name Panasonic, then you should definitely expect the product to deliver the claims it makes. It's not surprising that this Wet and Dry Cordless Electric Beard Trimmer manage to do so.
Firstly, this product's lightweight along with the focus that was put on its ergonomics, which ensures that its users can get hold of the trimmer properly, is its first eye-catching feature.
This product has a rubberized component which as well guarantees a firm grip, and also allows you to have maximum control over the trimmer.
Another grasping feature is underwater usage. That is, the trimmer can be used underwater successfully. Maybe under a shower or what-a-view.
For long beards, this product offers a maximum of 19 settings, each of which is at 0.5mm increase from one another. Thus making it possible to manipulate the trim length from 1mm to 10mm in order to achieve a precise and detailed cutting experience. Also, it's quite easy to change settings with just an addition of a dial which can as well be adjusted quickly.
Finally, this product has sharp trimmer blades which have been honed with immense precision, and are also at a 45 degree for optimum performance.
Pros
Very portable
Works with excellent performance
Highly durable
Doesn't make noise when it in use
Cons
Poor placement of the length control dial
Quick arrival and great product. Good for beard and head alike if you want to keep close cut. Does not clean shave, but does everything short of that. Easy adjustment.

Works great. I've used it for about two months with no issues. Easy to clean and adjust. I like the vertical charging design. Keeps it off my bathroom counter. I only charge it once or twice a week. No issues with battery life.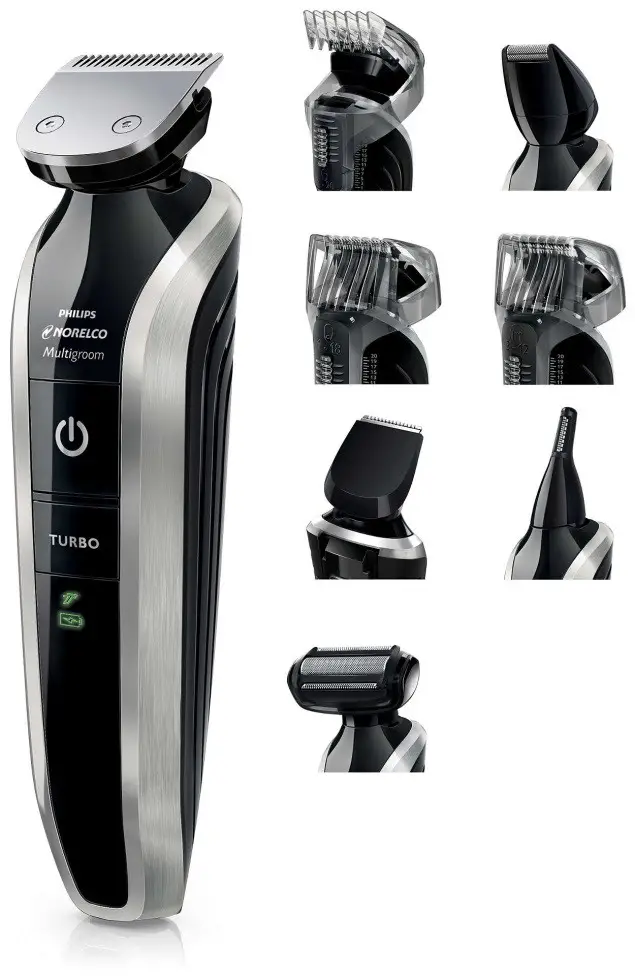 Yes! Another beard trimmer suitable for long beards from Philips! – Multi-Groom Trimmer-QG3390/42.
This product is filled with loads of value-added features. Let's thus identify them one after the other.
Firstly, this trimmer has the 'shave it all' power.
Also, this product is highly durable, and as well as highly efficient. This is made possible by the presence of self-sharpening blades which is made from ground steel, and also the lithium-ion battery it possesses.
This trimmer also comes with 8 attachments as well as 18 length settings. These two features help in providing the desired flexibility that you need to tailor out the specific look you want for your long beard. And if it's also to shape it all, it's capable of that as well.
Hence, irrespective of the kind of style you want to carve those long beards into, be rest assured that this trimmer can do it for you.
Also, the cutting edge of this product is washable, which in turn makes it clean and free of germs.
The internal parts of this product are also supported with a turbo boost which helps in delivering a relatively fast output. The battery as well takes about an hour to charge and can as well be operated for a whole one hour after such charging.
The long-lasting battery capability, coupled with its lightweight, makes it a perfect mobile trimmer.
Pros
Doesn't generate unnecessary noise
The varieties of attachments deliver their functions quite flawlessly.
Cons
This product comes with a flimsy adjustment clip.
Lightweight and nicely designed. Trims much quicker than any of the other three body grooming trimmers I had before. Only two downsides are (1) this trimmer uses a NiMh battery instead of Lithium Ion, so charging will take longer and the performance will tapper off as battery charge gets low, and (2) there is no LCD indicator to show you how much battery charge is left.
CLICK HERE to purchase this product.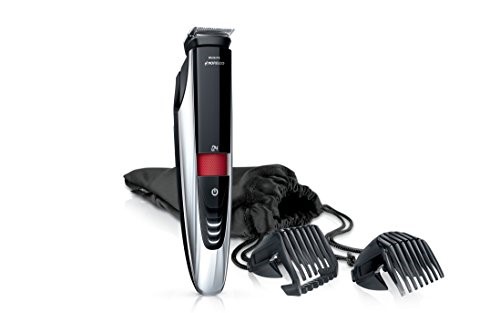 This product is basically used to trim long beards without physically marking the boundaries.
However, let's start with a relatively less common feature in trimmers – a laser guide. Philips Norelco 9100 has a built-in laser that provides its user with all the help that might be needed in creating the desired look for your beard.
When it comes to performance and also other features, this product does have it all. It gives its users the liberty to choose between 17 different lengths. This variety, however, helps in altering your look as per your desire, and also to get the exact length wanted.
This trimmer has two sides. Also with a wider end, this makes it an ideal trimmer for facial hairs that extends to the neck, and also for sideburns, since it can create straight and wide lines. Also, its narrower end helps in reaching difficult areas such as hair near the nose and mouth.
The LED display included in this product lets its user know the trimmer setting he's on, which thereby helps in eliminating guesswork. Howbeit, it also gives the trimmer a stylish look.
Finally, the self-sharpening blades included in this product are quite cost-effective, and also requires no maintenance. In addition, they possess a rounded tip which ensures that its user's skin is not irritated, irrespective of how close the blades get to its user's face.
Pros
The 17 length settings provide users with the degree of versatility needed
The product comes with a two-year warranty
Highly durable
Comes with a laser guide
Cons
The high cost of running the trimmer
The guards do get filled with hair relatively faster
I'm not sure how anyone could have written a bad review of this product. I have had my beard for over 20 years….had many beard trimmers….never have I had one that is so enjoyable and easy to use I actually look forward to trimming my beard!! Everyone who has made comments about the two plastic prongs on the sides breaking off is probably lacking opposable thumbs or something as I find them sturdy and click in perfectly. 
CLICK HERE  to purchase the product. 
Best Beard Trimmers for Long Beards 6. Braun Cruzer 6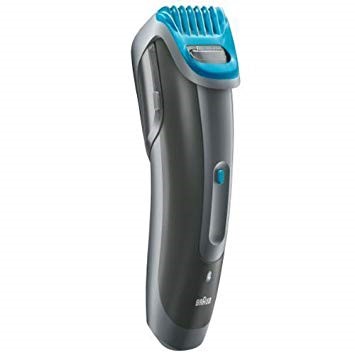 Braun is also a highly reputable brand of electronic device, and one of the best things about this product of theirs is the various length settings it includes.
This product provides its users with the autonomy to vary the length from 1mm to 20mm. The inclusion of such settings made this product used for creating stubbles, as it is used for a full beard look.
Also, this trimmer runs on battery, thus confirming that it's cordless. It runs for about 40 minutes when fully charged. Although takes up to an hour to charge completely again.
One of the evident disadvantages of cordless trimmers is that you can't use them when they're being charged. Anyways, Braun has successfully eliminated that in this product, as this product allows itself to be used even when it's being charged.
Pros
The dual battery provides optimum power.
Possesses very sharp blades
Trimmer is easy to grip
The ergonomics are comfortable
Cons
The trimmer gets to a point where it refuses to charge.
I've owned two of these before. I believe the Cruzer 5 and 6. I've loved them all. They are excellent at giving a near blade shave and allow me to keep my facial hair not only trimmed but stylized in-between barber visits. The only thing I didn't like, which doesn't diminish from they're rating, is that from the Cruzer 6 up they stopped allowing the machine to be used while plugged in (safety issue for those trying to use it wet I guess). But other than that, as long as they keep making them, I'll buy one whenever I need to.
CLICK HERE to purchase this product.
Best Beard Trimmers for Long Beards 7. TRYM II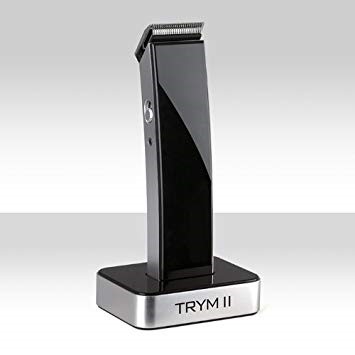 Beautiful! Isn't it?
The most prominent feature of TRYM II is its sleek cum stylish look. Its appearance is top-notch… in short, it can be inferred that this product possesses the best appearance amongst all other trimmers.
However, it is not only the appearance it possesses that makes this product qualify as one of the best trimmers for long beards.
The excellent performance of the product is also up to par as per its price. This product is wireless and can last for about an hour when fully charged. However, it has a long period of charging (about 8 hours).
This trimmer comes with metal blades, which are made of a professional-grade material. This feature ensures the blades durability, and as well as the quality of the material itself.
In addition, this trimmer for long beard comes with 4 other attachments, which range from a cleaning brush to oil. The brush is used to ensure the cleanliness of the trimmer.
Pros
Great appearance
Highly durable
The output produced is quite satisfactory
Cons
This trimmer has only four settings, which is not usually enough for some users.
Has a very long charging time
CLICK HERE to purchase this product.
Best Beard Trimmers for Long Beards 8. Andis 4775 GTX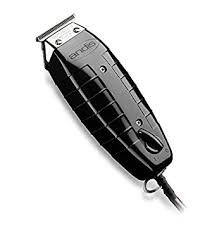 This trimmer is basically for those who love professional tools when dealing with anything gadgets. Andis 4775 GTX is a trimmer that has gotten a wide degree of populace amidst professional barbers. Thus, in a brief description, this trimmer makes you enjoy the experience of the salon without even leaving the comfort of your home.
This trimmer is equipped with a T-blade with curved edges. The blade, as a result, that it is made of quality carbon steel material, ensures that the component does not easily lose its sharpness. The curved edges give room for you to trim your long
Beard with a high level of precision, without leaving any bump behind. Thus, the performance of this trimmer is in such a way that it doesn't leave behind itching nor irritating effects, neither does it give space for ingrown hairs.
However, one major disadvantage of this trimmer is that it can't function without a cord. This according to experience undermines comfort and user convenience. Also, this beard trimmer doesn't have adjustment settings; only four settings are included, which doesn't actually serve a purpose as adjustable settings.
However, these drawbacks can be overlooked, considering the perfect precision in the performance of the trimmer. For perfection, while trimming, with the fear of making mistakes, then this product should be employed to use.
Pros
It comes affordably, and pocket-friendly.
Has a robust trimmer
Near perfect performance
Cons
Doesn't have a varying trim length
This product isn't water-resistant
Not cordless
CLICK HERE to purchase this product.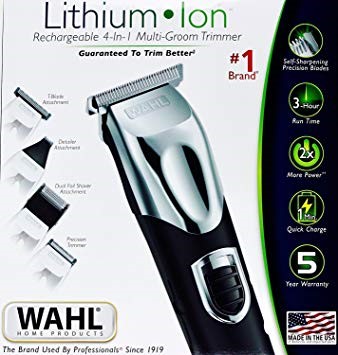 This trimmer comes with quality components, great battery power, and also a great storing capability. In terms of performance, it is unarguable that this product gives the best.
This is a good thing for men who groom long beards and thus wish to effectively trim them without having to invest loads and loads of time. This powerful performance is delivered with the assistance of the included motor. This motor plays an important role in providing an increased torque than an average beard trimmer.
Furthermore, this trimmer comes with blades that are known for its high durability. They are also highly resistant to rust, which is because they are made of stainless steel. The material used in its construction is very easy to clean (even by mere rinsing with hot water).  In the area of maintenance, this product doesn't demand a lot and is also quite pocket-friendly.
Also, this product comes with a two-year warranty. It also makes an investment quite cost-effective. This is because of the reduced brunt of the expenses. In addition, this product is highly durable!
Finally, this product is a wireless trimmer with an absolutely lightweight which is also equipped with a storage case that is bound to come in handy. This product charges full for about an hour and gets used up in 2 hours.
Pros
Has a variety of attachments which can be used to achieve one's desired look
Has a long-lasting battery life
The quality of its blade is quite satisfactory
Cons
This product is not water-resistant
Have only six length settings
CLICK HERE to purchase this product.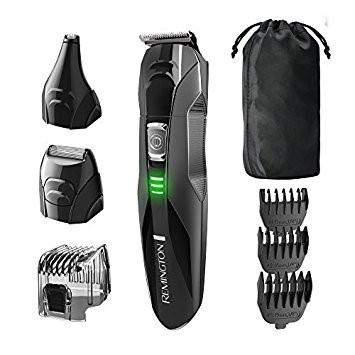 This product specifically comes with the flexibility of choice, robustness, and also at an affordable price. This product offers its users everything that a beard needs to become a center of attraction.
Remington PG025 serves as a packaged solution for everyone who is on the lookout for a trimmer that's multipurpose. It includes an array of items in it, such as the foil shaver, a full-sized trimmer, combs, and a hair clipper which comes with 8 settings.
I know you might be thinking that the 8 settings aren't enough. Well, although it might not yield a satisfactory output for people who are extreme with their styles, it would, however, be useful for those who just need to trim their long facial hairs, and put it in order.
Also, since the unit is waterproofed, you will not find any stress nor problem when cleaning this product. In addition, the grip offered by this product is textured, which in turn ensures that the trimmer doesn't by chance slip away from the hands of its users. Hence, this caters to your fears and worries of getting unnecessary cuts and trims.
This trimmer comes with a 2-year limited warranty. That is, one is at liberty to use the product without having to constantly worry about what will happen if the trimmer accidentally gets broken during use.
Pros
Cost of getting this product is low
Offers maximum grip as a result of its textured exterior
Offers a variety of attachments
Cons
Has a relatively short battery life
Takes long to charge
Has limited length settings
I really like how versatile this kit provides and I'm also impressed with the performance. Not bad for money compared to other top brands
CLICK HERE to purchase this product.
11.

Philips Norelco Multigroom Series 7100, 8 attachments, QG3390
The Philips Norelco Multigroom 7100 is an all in one beard trimmer that can be used for trimming of other parts of the body. It includes a body groom shaver, hair clipper comb, stubble comb, and precision trimmer and nose trimmer. It features a self-sharpening blade with finely ground chromium steel that ensures long-lasting performance. The skin-friendly rounded blade tips and combs prevent the skin from getting irritated.
Anything that does three things for one is suspicious. Firstly it is a good quality product well made. I have a light Beard ( I can almost shave every other day ) and wanted to get back to a foil shaver. I find this gives me a nice close shave. I have a small mustache ( just a little dirt under the nose ) it has a good groomer and the length is very easily adjusted. From very close and on up.
I have thin light hair and the hair cutters did a fine job of it. For my needs, this shaver groomer combo work's well for me. I'm glad I bought it and I think it will last and give good service.
12.

Remington MB4045B The Beardsman: Beard Boss Full Beard Trimmer Kit
If you are looking for a versatile trimmer at a very reasonable price, it is recommended you add Remington MB405B to your cart on Amazon. Aside from being an affordable beard trimmer, it can last for a long period of time and cost-effective.
It has 3 lengths combs that can be used for trimming of even the thickest and longer beard hairs. The presence of detail trimmer precision lets you shape and define sideburns and the hard to reach areas of your face. Also, it comes with a brush and scissors.
Works well overall. I like the build quality and feel. The extra-long combs are helpful for longer beards. The trimmer doesn't fling hair everywhere. The bade could be just a touch more precise for fine details and it can nip pretty hard if you're not careful. Overall, a very good trimmer. The extras are nice to keep a beard neatly groomed.
13.

Wahl Lithium Ion All-in-One Beard Trimmer Men's Grooming Kit

– Model 9854-600
Wahl All in One Beard Trimmer Kit is a very high-quality trimmer for ou if your hair seems to grow by inches overnight. It is one of the few powerful beard trimmers that can move through thick beard hairs easily. It comes with a motor that provides twice the average torque for a beard trimmer.
The model can also run for a long time on a single charge, a full charge of 60 minutes can last for three hours.
It feels good in your hand — not too heavy and not too light — and comes with a huge assortment of attachments. I would avoid using the blades they have for getting a close shave, as well as the nose-hair trimmer if you have other tools for that, but even those are really not bad. The classic and T-blades are just great, though.
They also give you blade guards so you can cut at different lengths. Their 1/8 guard leaves just the right amount of stubble. This tool is also great at cleaning up my neck area as I grow a beard, easily defining lines and trimming well, without upsetting my sensitive skin.
14.

Wahl Groomsman Pro All-in-One Men's Grooming Kit Rechargeable Beard Trimmers and Hair Clippers
Wahl Groomsman Pro All in One Men's Grooming Kit can provide a smoothly precise trim. It has a variety of guide combs of different lengths and combs you can choose from. With this trimmer, you don't have to visit the salon to get a beard cut, it can be used to trim and shape thick and long facial hair.
This is my second rechargeable Wahl beard/mustache trimmer that I have bought. The first one worked great but I dropped it and it broke the drive linkage inside that causes the cutter head to move back and forth. It's made in the U.S.A. which is a plus in my opinion. I've always had good experiences with my previous WAHL's (corded and cordless).
---
Why African Americans Need To Buy Beard Trimmers for Long Beard
Shaving a black man's skin is really daunting and challenging in quite a number of ways – firstly, they have a denser beard to deal with, which is as well accompanied by sensitive skin and thus aggravated with ingrown hair.
Common also to the black man's skin are razor bumps, skin irritation, and burning sensations. So now the big question is, how exactly can one successfully counter the challenges of shaving a black man's skin?
In a modern manner, we simply say by the use of beard trimmers. Although not really the best, it's among the best tools for shaving black skin.
With all this known, let's thus quickly talk about the reasons a black American would need all of the above-listed beard trimmers.
Greater Motor Speeds: When the motor works close to 14,000 cuts every minute for a single blade, it all happens within a jiffy, and on most occasions, you wouldn't even notice how fast it moves and also what precisely cut you. This automatically takes all the pain and suffers incurred from the blades out of the equation. Moreso, with greater speeds, it is easy to rely on the motor to give faster results.
Blades Are Many And Sharp: Trimmers, unlike some razors, make use of the best blades out there. You will notice how many sharp blades act on the skin at the same time to give you better shaves that are nearer to perfection. Also, the number of cutting actions in a minute multiplies with the number of blades, giving you all the more traction. Beautiful isn't it!
Better Grip With Picot-Action Head: The pivoting head of the trimmer is another captivating thing that you will find when on the look for trimmers. The pivot action head makes it a lot easier to maneuver the shaver on the face. It also increases traction when you are shaving rather difficult areas of the face. Such as near the mouth or the nose.
Modes Of Personalization: Yes, a lot of personalization has gone into trimmers, especially for those that are meant for black skin. The new ones that we meet today are meant for doing great shaves in less time – very fast! And that happens chiefly because of the kind of personalization modes that goes into each model.
Easy To Clean: Cleaning of trimmers is easier than ever before. You can open up the head and keep them under running water and watch the action unfold (especially when water-resistant). Some trimmers also come with specified cleaning stations with alcohol-based cleaning mechanisms. Any which way, there is plenty of room for better cleaning your foil shaver.
---
Frequently Asked Questions and Answers on Best Beard Trimmers for Long Beards
Can you use hair clippers on beards?
Yes, you can. This is an often asked question around the globe; we decided to give a reply to our users now. Hair clippers can be or should be used on a beard. They work well on beard; however, if you must keep to using them, you will have to spend money on a regular beard trimmer. Regular beard trimmers are easier to handle and will give more accurate results as you trim around your whiskers. It is ideal to comb your beard while intending to trim with clippers. You should comb your beard into shapes as you may desire.
Are beard trimmers the same as hair trimmers?
They are similar and the only difference between them is their usage.  Beard trimmers, possess a thinner blade and can cut the beard very close to the skin—this is the reason for more flexibility when used to trim the beard.  This means the beard trimmers are specially made with a think blade that can cut thin hair such as facial hairs.
Do you shave up or down with a beard trimmer?
You should shave up against the grain. This is an ideal style of shaving since it will help your beard grow out and down.  Point your blades up and shave up against the grain. You should place the flat area of the beard comb against your face so that the result will be fantastic. Shave your neck and face, and then sterilize the shaved areas, and pat with a warm towel.
What length should I set my beard trimmer?
It is recommended to use a trimmer that is set at 3-5mm. This will definitely give you a good result after trimming. However, if your beard is thick and full, you may want to go a bit down the lane. You can set the length of the trimmer to a shorter grade so it will look even.
Remington MB4700 Smart Beard Trimmer
As you can see, the blades are thin and therefore will go deep into the beard to cut it as you may desire. This beard trimmer is not just beautiful it has the quality that is suitable for your kind of beard. It helps keep your beard even, straight and neat. This is the kind of beard trimmer we recommend for good readers like you.
Panasonic Beard Trimmer
Panasonic as a brand already has good reputations over the years. Recommending one of their products without a doubt is one of the best gifts we can offer you this season. It is good for your kind of beard; therefore, we urge that you purchase this product for a better result that will surely astonish you. Keep your beard well-groomed, styled, and even with Panasonic Beard Trimmer.
How Often Should I Change My Beard Trimmer Blade?
To get the best result whenever you trim your beard, it's best to change the blades every 2-3 months.
Do Beard Trimmer Blades Get Dull?
Beard trimmer blades can get dull after some months of use but proper cleaning or maintenance can keep this under check. There are electric trimmers with auto-sharpening features that keep the blade sharp year-round, but this feature can as well not work when not oiled regularly.
---
Conclusion on Best Beard Trimmers for Long Beards
Getting the best beard trimmer for long beards (especially for black Americans) involves a little bit of accounting for your personal taste as well as the degree of effectiveness of the blades, batteries and other important components. In this review, we have highlighted those features. Please share with us your experience with any of these products or if you think of others we should profile.
We'll be waiting for you via the comment section…keep bearding!