Sorghum for Beard Growth: Do MyBeardGang have anything to share on using Sorghum for Beard Growth? Can Sorghum help in stimulating growth of beard and of what benefits is using sorghum for someone with interest in growing beards?
Here we will be looking into the following on Sorghum for Beard Growth
Does beer help you grow a beard?
What stimulates beard growth?
View of others on using sorghum for growing of beards.
List of other benefits of sorghum.
Does Kaunch BEEJ help in growing of Beard?
Now that we have provided you with a brief outline of what we are going to be discussing, let's move on to what we are here for.
What is Sorghum?
Have you seen sorghum before? If your answer is "Yes" then you can relate well with this topic and if it is a "No", we will try to explain in a way that you will understand.
It is one of the plants you can rarely see unless you are from the south or countries where it is being planted.
What individuals use it for varies likewise what countries use it for. Let's take, for example, it is used for feeding livestock in the United States and turned into ethanol but for a man who is looking for a beard.
Types of Sorghum
1. Grain Sorghum
Grain Sorghum comes in different colour like red, black, tan, white and bronze, they are very versatile and can be used for a variety of purposes.
Cream, Tan and white grain sorghum are mostly made into flour in the food industry. The burgundy and black contain antioxidant properties and can be used in the food industry.
2. Forage Sorghum
Sorghum can be used for grazing, green-chop, Hay production and silage. Sorghum used for forage grows 8-15 feet tall and popularly use as silage in livestock feeding.
3. Sweet Sorghum
In the case of sweet sorghum, the stalks are harvested instead of the grain and crushed as done to sugarcane to produce syrup.  It is used as a sweetener in the production of whiskey and rum.
List of Benefits of Sorghum
Healthy Heart
Keep the Digestive Tract healthy and clean
Healthy Bone
Management of Diabetes
Healthy Skin
Source of Energy
Celiac Friendly
Immunity Booster
Weight Loss
Healthy Eye
Proper blood circulation
Growing of beard
Using Sorghum For Beard Growth
From the benefits of sorghum listed above; Weight loss, Immunity booster, Celiac friendly, proper blood circulation, healthy eye, healthy bone, management of diabetes and growing of beards.
No one needs to tell you that the first benefits that caught your attention is that sorghum can be used for growing of beards.
How?
And what makes sorghum good for growing of beards?
According to the last post on Can every man grow beard? Testosterone was listed as one of the important factors that contribute to the chance of a man growing beards since it serves as a stimulant.
However, we have situations where people shortages of the hormone. This can lead to the growth of beard at a slow rate for those growing one already and might not grow any for those looking for ways to grow one.
And age might slow this conversion when a man reaches a certain age.
That age when a man can't grow more beards.
When the body system can't produce more testosterone.
What should be done? Don't give up yet.
Taking sorghum as a supplement may offer a boost. To learn more about this read on Major Hormones for Beard Growth and Supplement to improve them.
Including it in your supplements for beard growth will give your body system the enzyme needed for the production of testosterone that is needed for fast growth of beard and also makes your beard grow to its full potential.
What makes Sorghum good for Beard Growth?
As said earlier the use of sorghum does not end at what people know it for. It is good for beard growth  because of the following reasons:
It will help in increasing the activity of 5-alpha reductase. Which is the enzyme that turns testosterone to DHT.
Help in boosting the level of testosterone in the body system.
Likewise, help to increase the activation of androgen receptors.
Now that you have read why Sorghum is good for Beard growth, let's look into other issues that you might be facing in the context of this topic.
Frequently Asked Questions and Answers on Sorghum for Beard Growth
Where can I get Sorghum Supplements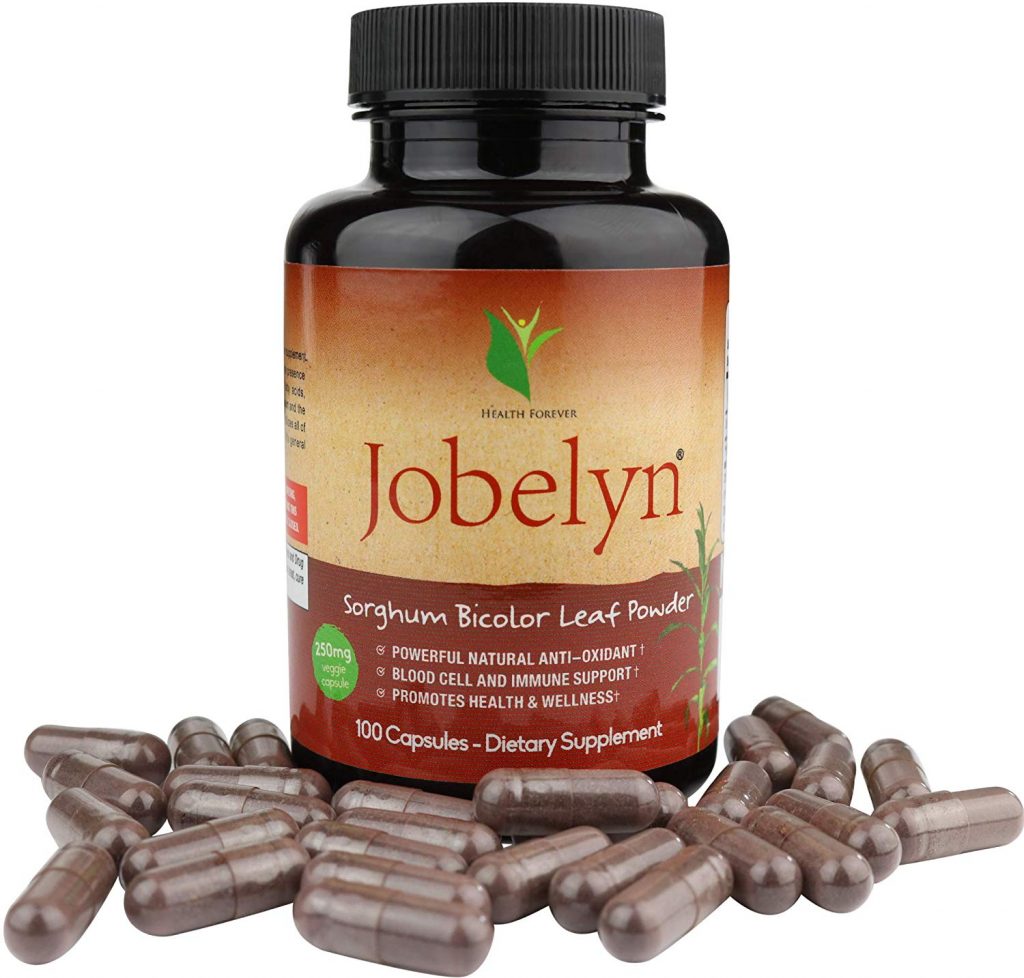 From Amazon
Jumia
Konga
AlieExpresss
Other online e-commerce stores
Physical store
Does Beer Help you Grow Beard?
As we already know that sorghum can help in the stimulation of beard growth definitely all beer that made with sorghum will help in the stimulation of beard in those taking them.
Note: Drink responsibly and you can opt for other products made with sorghum if you don't drink beer especially the alcoholic ones.
What are the Examples of Beer products made with Sorghum
Star Lager
33 Export
Legend Extra Stout
Gulder Lager
Hero Lager
Redbridge Beer
Bard's Tale Beer
New Grist Beer
New Planet Beer
Green's Gluten-Free Beer
Sprecher Brewery Shakparo Beer
Schnitzerbrau Gluten-Free Beer
Les bieres de la Nouvelle – France
Ramapo Valley Honey Beer
What is the other alternative after Sorghum?
How Does Kaunch BEEJ help in growing of Beard?
It is also known as "The magic velvet bean". It is a leguminous plant and is a good source of protein.
Studies state that Kaunch beej has strong aphrodisiac property and helps to improve the level of testosterone.
On the same, it is also said that Kaunch beej is useful to grow a beard. Let us see how it works:
Kaunch beej helps to convert testosterone to DHT (dihydrotestosterone) by an enzyme called 5-alpha reductase. DHT is the primary hormone that stimulates facial hair follicle for the rapid growth of beard.
Secondly, Kaunch beej boost testosterone level. So more the testosterone, the more conversion of DHT.
Lastly, Kaunch beej also has a role in activating androgen receptors. This ensures that DHT is utilized more efficiently. Together, it helps improve the growth of beard.
How to use Kaunch beej?
1. Kaunch beej Churna or Powder
A. With Honey
Take ¼ – ½ teaspoon of Kaunch beej powder.
Add honey to it.
Have it preferably after lunch and dinner.
B. With Milk
Take 1/4-1/2 teaspoon of Kaunch beej powder.
Mix with 1 cup milk and boil it for 3-5 minutes.
Add sugar as per your requirement.
Have it once or twice a day after taking food.
2. Kaunch beej Capsule
Take 1-2 capsule of Kaunch beej.
Swallow it with water after lunch and dinner.
3. Kaunch beej Tablet
Take 1-2 tablet of Kaunch beej.
Swallow it with water after lunch and dinner.
Other Methods

to Stimulate Beard Growth aside from Sorghum?
Aside from consumption of sorghum in food form or as a supplement, what are the other means that can beard grow faster?
Eat Right
Exercise and Sleep More
Remove Ingrown Hair
Minodilli
Supplements
Skin Exfoliation
Micro-Needling
1. Eat Right
What becomes of your beard hair will be determined majorly by what you eat.
Eating health will not only benefits your body but also create an edible environment for beards to thrive.
For the production of relevant testosterone needed by the system good and balanced diet is needed.
This is possible by eating foods that can aid in the production of the needed Hormone.
Foods like Sweet Potatoes, Liver, Oyster, Liver, Eggs and Cinnamon.
If you find it difficult eating any of the foods listed above you can make use of supplements that contain important nutrients that can stimulate beard growth.
2. Exercise and Sleep More
Eating balanced and relevant food is not enough you should sleep more to ensure fast production of needed Hormones.
The amount of hormone stored in the body system has a lot to contribute to how fast the beard will grow.
It's important to get enough sleep of up to 7-10 hours in order to get more of the hormone needed.
Doing exercise is another thing that you should look into, opt for resistance exercise instead.
The more your body system get exercised the more your body produces a hormone which stimulates beard growth.
3. Supplements
Supplements are your go-to if you find it difficult eating the foods we recommended above and they are the fastest way to get the needed nutrients in the stimulation of your beard growth.
We have many supplements available on Amazon and can easily be bought from Local Store.
Supplements that you will be buying should be the ones that contain Herbs and Amino Acids.
4. Micro-Needling
Micro-Needling of the skin help in stimulating the flow of blood in the face which in return will deliver nutrients needed to the follicles.
When the tiny needle use in Micro-Needling poke the skin the brain will respond by producing Keratin and Collagen.
5. Use MyBeardGang Cream
To make the growing of beard easy for you MyBeardGang embarked on research and we came up with a cream that makes the growing of beard easy.
Our cream will not only help in stimulating the growth of your beard but also help in making your beard look attractive.
6. Don't overly trim Your Beard
If you are already growing beards this is one of the mistakes you should avoid at all means.
Many people believe that trimming the beard frequently will encourage fast beard growth.
Which is just a mere myth and will only do more harm than good.
Only trim your beard when it has reached that stage you want it to be.
7. Massage Your face
Having a proper amount of blood flowing to skin and the follicle is important for proper beard growth.
Massaging the body is the fastest way to ensure proper circulation of blood to the entire body system.
You should consider a facial massage daily or 2-4 times a week in order to encourage beard growth.
8. Take Additional Vitamins
We have many vitamins that should be taking especially you have vitamin deficiency when trying to grow beards. Vitamin B complex especially the B1, B7, B6, and mineral zinc has been proved to help in growing of facial hair.
9. Wash Skin with warm Water
One of the determinants of your ever-growing beard will be determined by how healthy your skin is.
If you are trying to grow beards it is important to keep your skin healthy.
It is also good to make use of mild soap with warm water to clean the skin on a regular basis.
10. Get rid of Ingrown hairs
Ingrown hair follicles are known too inhibit the growth of beard hairs and make it difficult to have an attractive/good looking beard.
This is why it is important to have it eliminated.
We have many products that will help you in getting rid of ingrown hairs whenever you come across them.
11. Make use of Minoxidil Cream
This is a medicated cream approved for the treatment of a condition known as androgenic alopecia.
It has been around for years and has been proven to work by those having trouble regrowing hairs.
Today, it has been made available in many generic forms and available under a wide range of the brand.
Here you have read on all you need to know on why sorghum can help in beard growth, why it can be used for beard, other alternatives to sorghum in case product made with sorghum are not available.
Following the information we have provided here we help you in growing your beards to a level of satisfaction and also give you edges over others that have no access to it.
Make use of the share button to help them have access to this as well.
And if you have any complaints to make or any other thing that is not clear to you kindly make use of the comment box.
We are seconds away!