Cremo Beard Products – Growing epic beard could be so hard, yet easy.
I mean you have to think of products, oil, cream and even the slightest of things which could be a comb to pass for an attractive and well-kept man. While keeping beards, you also have to worry about beardruff, hoarseness or simply how to make it shine making a room full of people drooling over your beards and asking for recommendations of products to use.
Not to worry anymore Cremo beard products have got you covered. At Cremo beards, they totally understand the struggles associated with trying to grow beards or even maintaining one. They sure have the products ranging from balm to creams, growth kit to oil specially designed for flawless beards and leaving them at the peak of beauty
Cremo beard products are a brand name and successful company developed by Mike Moone after he had also had faced challenges regarding various products concerning how to effectively take care of the male facial hair. With these challenges, he decided to make Cremo beard cream out of the demand of people like himself who needed a beard kit that could definitely stand out amongst other numerous products. Cremo beard products come in very fantastic bottles and jars. They are made in such a way that just the right quantity can be used without spillage. Therefore reducing waste.
The Cremo products also come scented or unscented. For those who would love a manly smell of freshness, Cremo products come in mint and beautiful scent that lasts for hours after application. It comes in different scents that appeal to you. Without discrimination, Cremo beards also did not leave out others who might have reactions and allergies to scented products, you can also look good without any scent chocking you.
Apart from the well-designed bottles and fragrance, let me take a minute to introduce the benefits of what Cremo beard could offer.
The benefit of using Cremo Beard Products
Cremo products work together to give you flawless beards, it helps to nurture and ensure the healthy growth of beards. It also softens, enhances softness which helps in styling and acts as a general control for your beards. It does not give room for spilled ends or beardruff which could later come with flakiness and irritation of the skin.
Cremo products are embedded with natural ingredients that lack harsh chemicals that could be dangerous to your skin. It has a reasonable percentage of natural products such as beeswax, Shea butter, natural mint flavour, and essential oils ready to give you a healthy and groomed look. Due to this, the Cremo beard products can be used by everyone and anyone as there are minimal cases of allergies and skin reactions.
The Cremo beard products can be found anywhere throughout Nigeria and could be ordered online too. It could also be easily found in nearby stores, shops and beauty stores.
Cremo beard products are specially designed to keep your beards well kept, clean and scented too. Trust me, you would be definitely surprised how the products can change your whole look. They are definitely of high quality and also user-friendly. A trial will impress you well enough to make Cremo Beard products your choice.
Spice up your everyday life with self-confidence given by our Cremo beard products.
Cremo Beard Products Review
The Cremo beard products brand has been receiving tons of reviews lately. Almost 80% of Cremo customers are very satisfied with their services and products. They also have representatives of the brand that would answer questions concerning the product.
It should be noted that Cremo Beard products work for all beard type and only a few cases of irritation have been reported and successfully treated. They have buyers all over the world ordering the products due to its magical effects.
For best results use the product with other products of this brand and ensure it is used as directed.
Reviews have been on a good side and this is another reason why you should give the Cremo Beard product a trial.  Customers reviews are highly appreciated and they would, therefore, be looking further to comments, questions, and suggestions for the brand.
Cremo Beard Balm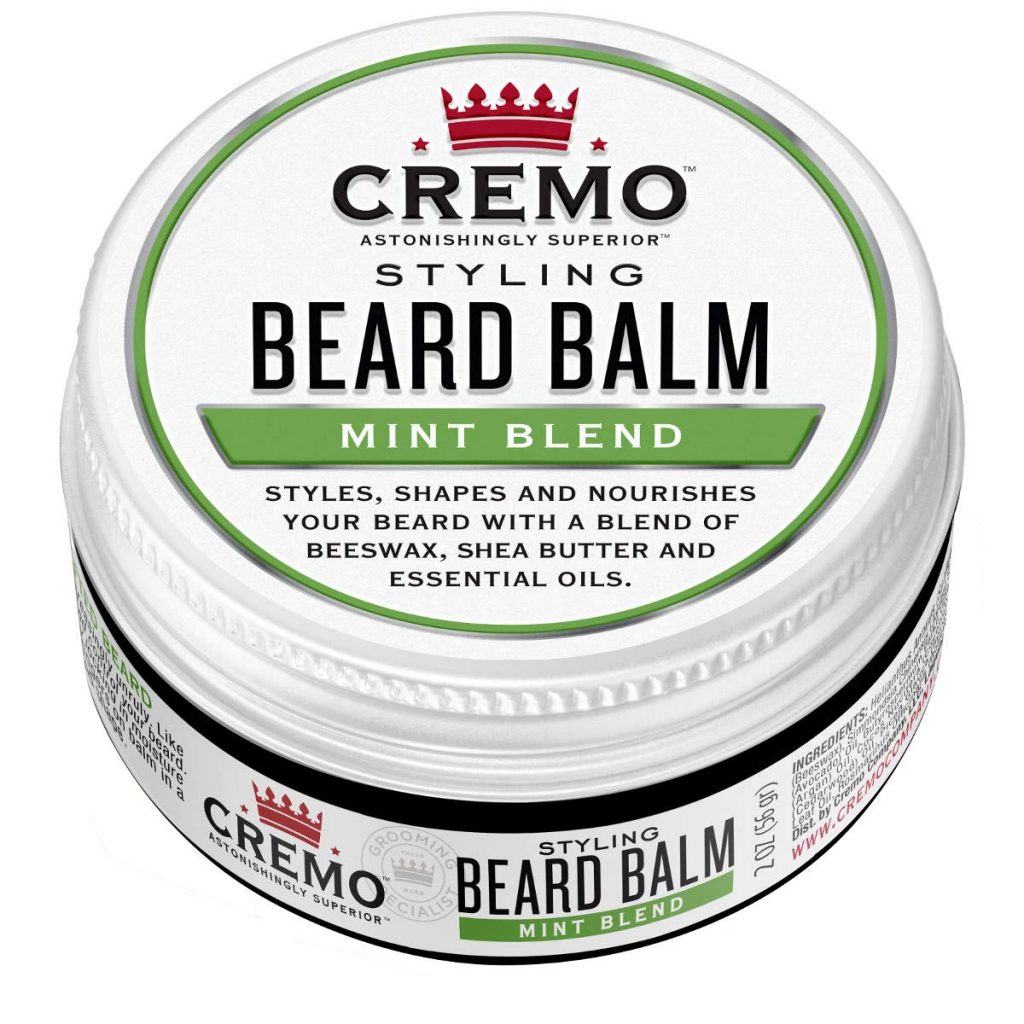 Have you tried the Cremo beard balm?  If no, hurry and get one now.
The maintenance of facial hair can become unruly and even sometimes look unkempt. The special Cremo product comes in a jar and helps to style, shape and control your beards. With this product, you can style your beards into any desired pattern. It also improves the shine and physical appearance not to talk about other benefits of the product.
Generally, due to its blend of natural ingredients such as Shea butter, coconut oil, Cera Alba (beeswax) and other essential oil, say goodbye to stray beard hair and say hello to the world where your beards retain a beautiful every day and all-day look. A little amount is required to perform this function and a daily usage shows off the benefits.
Cremo Beard and Scruff Cream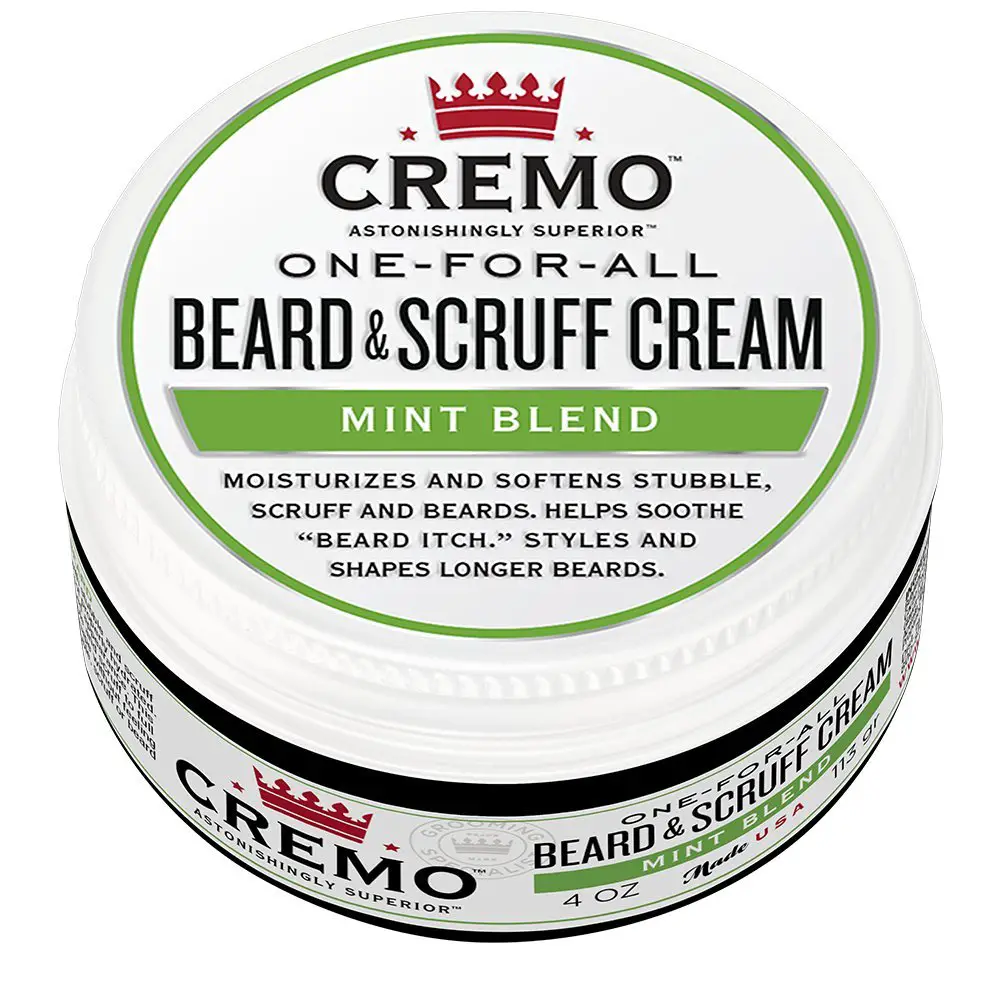 When you think things could not get any better, it actually does with the Cremo beard and scruff cream specially made for the healthy growth of your beards by making it soft and hydrated. It is formulated with plant extract and essential oils. It maintains and ensures hair growth, prevents itch and restores shine leaving you looking good all day. It should be noted that this product could be used for all lengths, texture and surprisingly works magic.
Why not try out the Cremo beard products and see its potentials.
Cremo Beard Growth
Are you struggling with the growth of your beards? Cremo beard growth has got you covered.
With the special formula embedded in this product, all you need to do is apply and watch how the beautiful beard product enhances growth. This is a product that has been tested and verified. Apart from growth, it also gives the fullness of your beard and ensures your beards are tangle-free. Enjoy the Cremo beard growth formula, enjoy healthy growth.
Cremo Beard Kit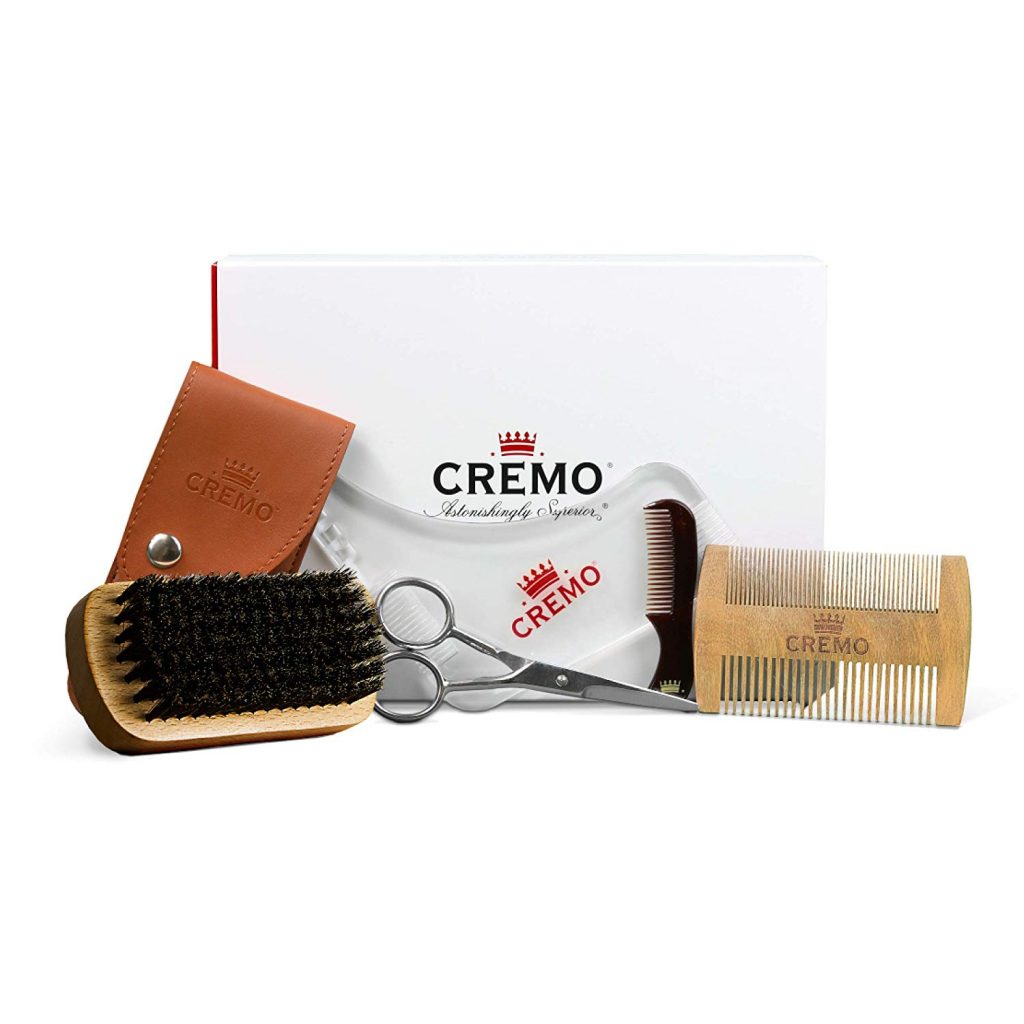 The Cremo beard kit is a collection of tools made by the Cremo brand to ensure the proper grooming of your beards even after the products are applied. They consist of brushes, combs, beard Twizzle, edge control amongst others. They are designed specially to give you a smooth journey down the beard journey. Every kit should be used as directed and not for any other purpose.
Cremo Beard Comb
The Cremo beard comb is designed to have two edges. One side with a wide-tooth for beards that are longer in length and the other side which has little spaces for the small amount of beard hair. The comb helps to ease the pain while combing the beards but providing two edges. It is always used to apply Cremo beard products.
After the application of any Cremo beard products, the comb is then used to ensure that it is absorbed and reach all parts of the beards. Cremo combs come in plastic forms and can be easily maintained by regular cleaning.
Cremo Beard Oil Before and After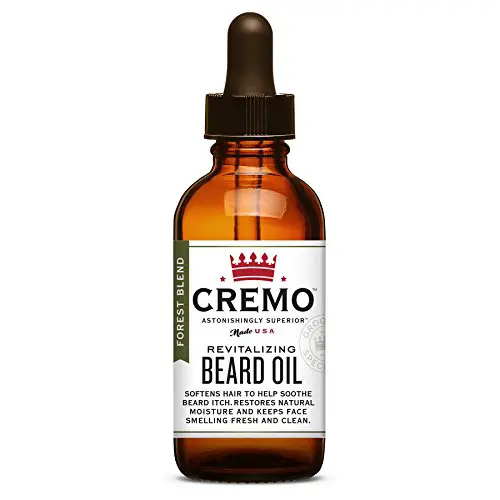 One major thing the Cremo beard oil is known for is that it restores moisture, softens and reduces beard itch which is one common problem with men keeping beards. With the Cremo beard oil before and after, you can rest assured that it's a goodbye to beard itch. This product also helps moisturize the hair and keeps it shining all day long.
Cremo Beard Oil How to Use
The Cremo beard oil Should be used on a daily basis with attentive attention to the directions on usage. The oil should be applied with the Cremo beard cream in order to ensure it reaches all parts of the beard and by this it's effect would be visible. It could also be used alongside other Cremo beard products.
The Cremo beard product collection is one aimed at giving full attention to your beards and ensure that results are given. Give it a try today. Get a Cremo beard product today
---
Frequently Asked Questions and Answers
Does Cremo help beard growth?
We have numerous beard growth products on Amazon and many of them are not as effective as hyped. Doubting products is not a bad thing to do what-if you see reviews dropped by verified buyers on Amazon?
Very nice scent and does an excellent job softening my beard. For being oil, it really doesn't feel that heavy and definitely doesn't feel greasy after application.

 

One thing about me is I love a man with facial hair. Unfortunately my husband doesn't like wearing a goatee or beard but he does it for me. But he suffered from itching terrible itching and so I found this product here on eBay and I tried it and it was amazing he never complains about having to scratch his face at all the product work instantly he uses the face wash and he also uses the oil and I am so glad because I did not want him to shave off his facial hair.

Finally let my beard grow out and started using beard oil. I have been very happy with Cremo unscented. It softens my coarse beard hair and improved the look and feel.

The mint is a little strong but not overwhelming. I had a flaky beard before. While using this product it definitely took care of it. Easy to apply using the dropper, couple of drops to different areas of the beard and just rub it in, no mess.

My Son prides himself on his beard. It looks magnificent. Very healthy. Little Shine. He'be happy if it grows much longer. Make sure to massage gently into the beard hair follicles daily.
Are Cremo beard products any good?
From reviews dropped by buyers on Amazon and other online stores, we concluded that they are serving their purpose.
Is Cremo beard oil a good one? 
With Cremo beard oil, you will be able to soften the beard, restore beard natural moistures, and keep beards and face smelling fresh and clean.
Does Cremo beard oil help beard growth?
Cremo beard oil can be used for a beard of any length. It is formulated in a way that it can be improvised for use as styling balm, revitalizing oil, and beard wash. So whether you are with a short or long beard with this product your beard will always look and feel its best. You can grow a beard and be proud of it.
It can be used for beards of all lengths such as stubble, medium, and long. Cremo oil got you covered.
What will I gain from Cremo Oil?
With a bottle of Cremo oil, you will be able to do the following: soften your beard and reduce itch, restore your natural beard growth, keep your beard and face smelling and fresh, blunt ingrown hair and soothe the itch and possible irritations they cause, nourish your dry and hydrated skin back to normal.
What is the list of oil used in Cremo oil?
Inside a bottle of Cremo oil, you will find the following: Eucalyptus Globulus Leaf Oil, Helianthus Annus Oil, Persea Gratissima Oil, Argan Oil, Rosemary Oil, Coconut Oil, and Cedarwood Oil.
What does Cremo beard Oil do?
Cremo beard oil will help to relieve itchiness and dryness around the beard skin area, With the help of ingredients such as Jojoba and Argan Oil you will be able to restore your beard to what it used to be.