How Many Electrolysis Treatments Do You Need for Underarms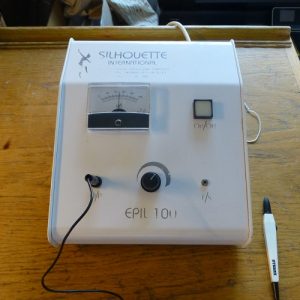 Your underarm, also known as the axilla, armpit, or oxter is a part of your body where hair grows. To most of us, the hair that grows out of the armpit is a waste, while some people believe it to be a ventilator that wicks sweat or other moisture away from the skin.
Whichever away it is put, the matter about the underarm hair still remains a debate up to date.
If there is a need for you to permanently remove your axilla hair, it means you have to undergo what is called electrolysis – a method of hair removal from the body that involves the use of electricity by a professional known as an electrologist.
You may be the type that counts armpit hair as dirt. Believe me, there is nothing you can do better than to remove the hair permanently and the reason is that the formation of body odor happens mostly in the armpit,
You have even tried removing hair from your armpit a couple of times through Electrolysis, and you are surprised as to how it keeps growing back.
Not to worry, we are here to tell you the number of sessions it will take to remove hair from the armpit completely.
Can You Get an Electrolysis Treatment for Underarm?
Why not?
You can get electrolysis underarm but it is one of the most difficult and irritating types of body hair you can encounter.
Electrolysis on armpit will do the job for you and then you are free.
How Many Electrolysis Treatments for Underarms
Electrolysis treatment for underarms usually takes six sessions at a minimum.
To completely get rid of hairs in your underarm using electrolysis, it will generally take 8 to 12 sessions. This lasts for a period of 3 months of continuous treatment.
12 months is the average time to begin and end the treatment periods. Electrolysis for underarms will require between 8 and 12 treatments.
One thing you should be sure of is that any hair that is removed, has been permanently removed already. For some cases, the treatment will last for 2 years. This is because removing hair permanently from the body will vary from person to person.
How long does it take to electrolyze underarm?
It takes between 9 to 30 hours to complete electrolysis underarms and I think that will cost you between $585 and $1950 (in the US) depending on how many months you want it to last and at the end of the electrolysis, the majority of your armpit hair is permanently removed.
How does electrolysis for underarm work? 
What the process of electrolysis does is that it counters all processes of hair growth under the skin. Once a fine Probe, which is needle-like, is inserted into the skin, it stops new hair from growing by using shortwave radio and current in the hair follicles. Hair will stop growing forever and a result of the permanent destruction of hair follicles in that part of the body.
There are some depilatory creams to use at home that may perform similar functions by removing hair from the underarm. But nothing works as permanent and effective as electrolysis.
Is electrolysis for underarm permanent? 
The short answer is Yes.
Electrolysis carried out underarm is definitely permanent. This means that hair will no longer grow under your arm because the hair follicles that cause hair to grow in that area have been permanently destroyed. Hence, you need not to worry about shaving or deploring various depilatories to remove them no more.
While it is a safe and relatively cheap method, no other method of hair removal can guarantee permanent solution than electrolysis.
Electrolysis Treatment will work best from little areas of the body as it is a slow process. Parts of the body such as eyebrows, chin, upper and lower lip, jawline, sides of the face, breasts, underarms, abdomen, bikini line, fingers and toes, legs and back are ideal. Lasers may assure hair removal but the outcome is rather temporary but fast.
What Is the Cost of Electrolysis treatment for underarms?
Electrolysis cost varies from $30 t0 $200 per treatment. I think it depends on the electrologist carrying out the treatment and your negotiation with him or her.
In as much as the electrologist is a professional, I don't think you should expect less than the costs above.
Imagine how delicate and soft your armpit is, and you are already planning to go for electrolysis treatment underarms. You will definitely want to know if it hurts or not.
Truth is that pain from electrolysis is dependent on the person that is electrolyzed. Although it is expected that pain from electrolysis is little or none existent at all. One can still experience pain.
Can I Carry out Underarm Electrolysis at Home
Yes, you can, provided you are sure you can do it professionally, otherwise, it is advisable to get professional that will do a perfect job for you.
Do Home Electrolysis Machines Work?
Yes, the home electrolysis machine does work and it is effective if you do it as supposed.
The problem is that it will take you a long time to accomplish compared to a professional doing it for you and there is a possibility that you will have pity yourself due to the pain that comes with the process, and as such, there could be more delay than normal.
You may want to make use of laser hair removal to carry out the electrolysis at home.
Electrolysis Machine Review for you
Now, let us look at electrolysis machines, and how effective they are when it comes to the treatment of the various parts of our body.  There are various types of electrolysis machine; I am going to review some of them shortly.
I intentionally classified some mini hair removal devices as electrolysis machines because they also involve the use of electricity. However, in originality, electrolysis is a special technique that is carried out by a professional using one of these types of machines below.
Attention: The internal data of table "1" is corrupted!
AVX400 Salon Quality Permanent Electrolysis System for Underarms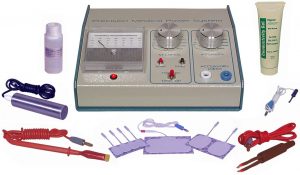 If you are willing to remove your armpit hair or any other hair from other parts of your body, this machine is good to go for, and professionals need it to carry out their daily jobs.
It is a machine that is designed to perform its work perfectly without a needle and it comes with standard treatment timer.
There is no joke here at all as the machine is always ready to deliver the work as quickly as possible. All you need to get it started is set the appropriate treatment timer and press the start button and then relax.  It comes with the following features listed below:
Electrical Output Range: 300K to 24,000K µV (10V-6).
Fully-Programmable No-Needle System.
Solid Performance! Now more power than last year.
Footswitch is compatible. 120-240 Volt.
V2R Deluxe Professional Electrolysis System for Underarms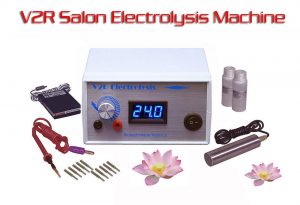 Professionals like you should have this type of electrolysis machine for a good job. It is effective and reliable. It helps to remove your hair permanently leaving you free of any unwanted and irritating hair on your body. If used on your clients, they will be happy to come back for substituent treatments.
You need it for an excellent job done. It is a machine that is easy to use and you will be glad you lay your hand on it. These are the features listed below:
Highly Effective Electrolysis!
Quality Starter Kit.
The most effective permanent hair removal available.
1-year warranty. 110-240 Volt System with International Style Plug.
Detailed production information for this item, data sheets, PDF instructions, and usage videos may be found on the manufacturer's (Avance Beauty) technical support page.
Aavexx 300 Microlysis Cost-Effective Home-Use-System, Non-Invasive Hair Removal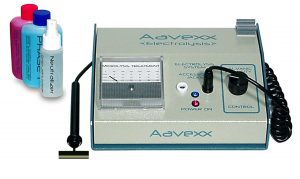 With this hair removal machine, say goodbye to unwanted hair. No matter the area you wish to remove hair from your body, this awesome machine will do it perfectly fine for you. It is reliable and that's the reason why I am recommending it to you. These are the amazing features it came with below:
It is for the treatment of your hair to make your skin as smooth as silk.
It will surely give you professional-grade results in a compact and affordable home use machine.
It comes with a 1-year warranty. 110-240 Volt System with International Style Plug.
Detailed production information for this item, data sheets, PDF instructions, and usage videos may be found on the manufacturer's (Biotechnique Avance) technical support page.
Comparing Electrolysis With Other Method of Hair Removal
There is no doubt that for now the only true method of permanent hair removal is electrolysis, though it is painful but has an advantage over the rest.
I am going to compare electrolysis with other less promising methods of hair removal that cannot stand the pass of time, in no time, hair grows back to normal.
Laser for Hair Removal
Laser also involves electricity, by definition; we can see it as form electrolysis but not the actual one above.
Its major work is to heat the hair around the melanin and then get rid of it. It can be applied to all parts of the body including your eyelashes provided it will be protected.
It is less effective on dark skin, dark-haired person, or someone with light-coloured hair. It can be painful, mild, irritating, and sometimes, skin discolouration may involve.
It reduces hair permanently but cannot remove it permanently. Lifetime maintenance is required since your hair is not permanently removed.
Waxing and sugaring
This is another method of hair removal in which a thick layer of wax is applied to the skin and then pulled off with paper and thereby removing the unwanted hair from the root.
It is not suitable for some sensitive areas of the body; especially sugaring is not suitable for genitals and nipple areas.
People with diabetes or circulatory issue shouldn't make use of this method. It is painful especially sensitive areas. It requires lifetime maintenance.
Shaving
This involves the preparation of the wet skin with cream or lather soap, and then the hair is shaved with a sharp razor. It is not suitable for some sensitive parts of the body but suitable for all skin types.
It is painless but may cause irritation except in the case of using clippers designed for such jobs. The maintenance is a lifetime.
Depilatories
This is a chemical depilatory that dissolves hair into a jelly-like substance and then wiped away. It is not suitable around the eyes and other sensitive areas of the body.
It is not suitable for chemical sensitive skins too. It is painless, can cause irritation and a strong chemical odour. It requires lifetime maintenance too.
Tweezing and threading
This involves the removal of individual hair from the follicles using tweezer while threading involves twisting the hair by a thread to remove it.
It is suitable for the face and unwanted hairs, but shouldn't be used for large area hair removal. It can be carried out on all types of skin.
It is time consuming and painful, requires lifetime maintenance.
The side effect of using laser therapy for underarms
It is true that there is a dangerous effect of using laser therapy for underarms. This is why we recommend the use of electrolysis treatment to remove hair from places like underarms.
People who have used laser therapy for removing hair in their underarms have likely encountered the following negative effects in their skin.
Unlike electrolysis, laser therapy can leave redness and temporary irritation on your skin. This will make the treated area swell. These effects may be referred to as minor, but most people can not stand the chance of having swollen and reddish underarms after treatment.
For those in this shoe, we will advise that you apply a  topical anaesthetic before the procedure to reduce the chances of these effects. And in some cases that we've witnessed, they are just inevitable.
Those who use laser therapy for underarm may also notice a slight change in their skin. Either darker or lighter. For a dark person who applied laser underarm, you are likely to notice some light spots on your armpit and vice versa. This is actually not nice. But they are temporary. To prevent and avoid all these, why not opt for electrolysis?
Conclusion on Electrolysis Treatments for Underarms
Underarm hairs can be permanently removed using the electrolysis method, and it takes 8 to 12 sessions to get a good result.
You should try to get various machines for home electrolysis if you are interested in hair removal by yourself.