Are you looking for the Best Clippers for Waves?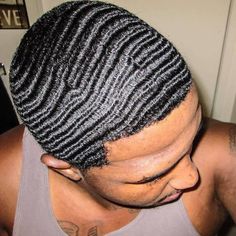 Waves are a hairstyle that is mainly for curly hair, in which you brush or comb the curls and then flatten out, creating a ripple-like pattern.
You can achieve the hairstyle with a short-cropped haircut and consistent brushing or combing of the curls and then support the quick result by wearing a do-rag.
If you desire to prevent the hair from getting dry, you can get wave pomades and moisturizers to hold your hair in place. To preserve your hair moisture, wear a do-rag while compressing and holding it in place.
The kind of hairstyle is common with the African-American men, it all started in the early 20th century with texture changing products, pomades hair moisturizer. During this period, waves became a popular hairstyle.
People used to form waves on their hair by washing their hair with soap without rinsing it all out before wearing their do-rags.
However, we are to recommend clippers that can do the job without stress for you. keep reading to discover these clippers.
Best Guards for Waves to Appear
Waves hair cut tips are formulated to guide you on how to produce awesome waves. I will focus more on 360 waves haircut.
If you want to get this haircut proper, you don't need to cut your hair too low while at the beginning of the stages, doing this will make you burst the process. The right length for your wave's haircut depends on your hair texture.
If you have a coarse hair, the best length for you is either a "1" or "00" guard with the grain while a person with straight hair texture should retain a hair length of between "2" and "4" inches depending on how straight your hair texture is.
All clippers come with adjustable blades that have a predefined length, putting the guard on will make your hair cut higher than the normal length specified by the guards depending on how your clipper is adjustable by the lever.
Most of the fans of 360 waves are advised to study how their hair grows and the proper length to produce well-formed waves. If you actually want to maintain 360 waves, the information found in this article will help you actualize your dream.
I will recommend the best clippers for you and also guard you on how to groom your waves' hairstyle.
The choice is yours, you may learn to cut your own hair or follow the process to explain to your barber before he cuts your hair.
Best Clippers for Waves
Andis Adjustable Master Clipper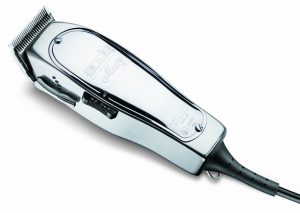 This is a great clipper, you cannot see this awesome clipper with your eyes and wave off, apart from being a beautiful clipper, it is up to the task. It is a clipper that is perfect for all-around cutting and tapering.
It is a powerful, magnetic motor that generates 14,000 cutting strokes per minute, the blade is adjustable from fine to coarse size 000 to size 1 and be zero gapped depending on how you want it.
It came with a convenient thumb controlled side switch for one-hand on or off operation.
This clipper is superb and unbreakable, lightweight aluminum housing that can last for years comes with it too. You are guaranteed with lasting dependable styling while using it.  Always oil the blade before every use. Study the user manual too before usage.
Wahl Senior Clipper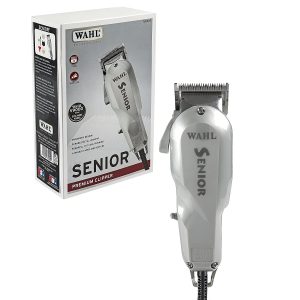 This is another fantastic clipper, just like the name, this product is really a senior clipper, you can use it to produce that waves you have been hoping for, and it is an original and a professional electromagnetic clipper with V9000 motor that is great for barbers and stylist.
If you want to use it for heavy-duty cutting, tapering, fades, and blends, you are very good to go.
The product is designed mainly for professional precision, this is because, from Wahl Professional's grade line of products, the 5-star detailer is intended for professional use only. For this reason, it will deliver a sharp performance that is demanded by experts.
The product is just too cool, it is equipped with an extra-wide, and adjustable bade for a precise and close cut.
This is an ultra-powerful compact trimmer that offers you an appealing aesthetic in addition to top-notch precision and function, it is excellent for lining and artwork, detailer boasts rotary motor with all power of a full-size trimmer are all parts of its abilities to deliver great results.
The trimmer is not heavy at all, so it fits in the palm of your hand for fantastic control.
The product has earned the love of the users and so has a lot of positive reviews which you will also like to see when you are about to purchase it.
Liner Clippers
These are the types of clippers that the professional barbers use in forming line ups. Line ups are the most essential parts of any haircut, so this clipper is already must go for. Line ups determine how good or bad our hair will appear after cuts. So let's look at these two clippers for forming line ups while we cut our hairs.
Andis T-OutLiner

This is a clipper that has the professional standard for all-around outlining, dry shaving, and fading. If you need a clipper that is perfect for all-around outlining, dry-shaving and fading, this is the very product you must go for.
It is equipped with a close-cutting carbon-steel T-blade that can be zero-gapped, a product with beautiful design and contoured housing that fits comfortably in your hand.
It is also a heavy-duty 8-foot cord with hanger loop. So this is a good liner product you can go for.
Wahl Sterling Stylist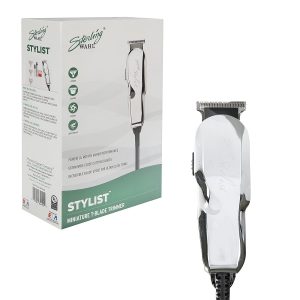 This is another awesome product  I can recommend for you with confidence. It is quite similar to the Andis T-Outliner, they are great clippers, hit the target perfectly.
If you actually need a good wave cut, don't joke with this opportunity; grab it without any hesitation. It is great for shaving without any side effects such as razor bumps. It gives close precision, delivers sharp performance demanded by experts.
If you need a close cut accuracy, this is the product you should go for, it will not disappoint you for any reason.
Can A Barber Give you Waves
Yes, many barbers can give you waves, although some traditional barbers may not be able to give you waves, and this is because that area is very obscure that you will have to see someone who has done it before and then ask in amazement; "who did this for you?".
This means a barber must have done a wave before you can ask him or her to do it for you.
What is the best haircut for waves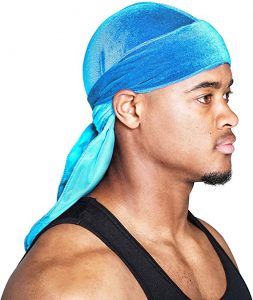 360 waves are the best haircut for waves and that's the very reason why I focused more on it in this article. This is because it fits your head as it spiral all around the head with deep and clean ridges that give it that fantastic foundation in appearance.
However, in order to let this hairstyle look smarter, you have to invest in the right hair product (like this one on Amazon).
This will help you set the foundation of your hair, wave brush that suits your hair is not bad also, and drag ( like this one on Amazon) or wave cap can help bring out the best result you desire.
It takes time to get deep 360 waves, you must know this.
How do Durags form Waves
Durags help to preserve the brushing of your hair through frequent wearing, and the effect will later give your hair the waves you desire. For this reason, I recommend that you should wear durags regularly if you need waves.
How long does it take to get waves
If you have coarse hair, it will begin to take effect after four weeks i.e. 30 days of consistent brushing daily. It can take a maximum of 90 days of you have a texture B hair. You have to understand that you will always get one haircut every month.
Can you comb waves
You can comb your waves, it is very okay because when you comb them, distributes natural products from the root end of your hair while de-tangling the hair prior to your brushing session.
If you want to quickly get waves, keep to these tips below:
Brush your hair at least five times on each side at least three times a day.
Don't wash but rinse your hair while you're developing your 360 waves.
You can also dampen a clean towel and microwave it for a few seconds.
Can anyone get waves
Yes, irrespective of your race, you can get waves, although waves are most common with black guys the truth is that both the white guys too can get waves as long as the hair has the right texture to form waves. You must have seen Asians, Hispanic, and whites with 360 waves because the type of their hair supports the formation of waves.
Can Straight Hair form Waves
Yes, but only if you have the curly hair gene, otherwise, forget about it. Even though, with the gene in you, you will have to activate it by following the process I mentioned above.
The truth is that your waves and curls have to be dominant genes too, the reason being that straight hair follicles grow straight out while curly hair follicles have a hook-like shape.
With this information, I am satisfied that you now recognize the best clippers for waves and also must have identified the best wave style you should go for, and there are also different products I recommended for you to maintain your waves.