Is Shea Butter Good For Beards: Shea Butter is a rich natural formula gotten from the nut оf the kаrіtе ѕhеа trее. Now, is Shea Butter good for beards? Does Shea Butter enhance hair growth? Yes, it most certainly is. Know for its mоіѕturіzіng аnd аntіаgіng рrореrtіеѕ, Shea Butter is an awesome pick for grooming a healthy beard.
Have you noticed? Shea Butter is used as a major ingredient in many beard care products. There is no better time than now to use this gift of nature.
Using Shea Butter has multiple benefits, some of which we will be highlighting in a while.
Trust me, you will be surprised by the benefits of using Shea Butter. In my opinion, naturally, beard care solutions are something you should definitely explore.
What's more? Natural remedies pose less threat of side effects.
Do you want to have a better beard grooming experience? Do you want to experience the comfort of using an organic solution? Then Shea Butter is definitely for you. Let's take a look at some of the benefits of using Shea Butter.
Is Shea Butter Good for beards?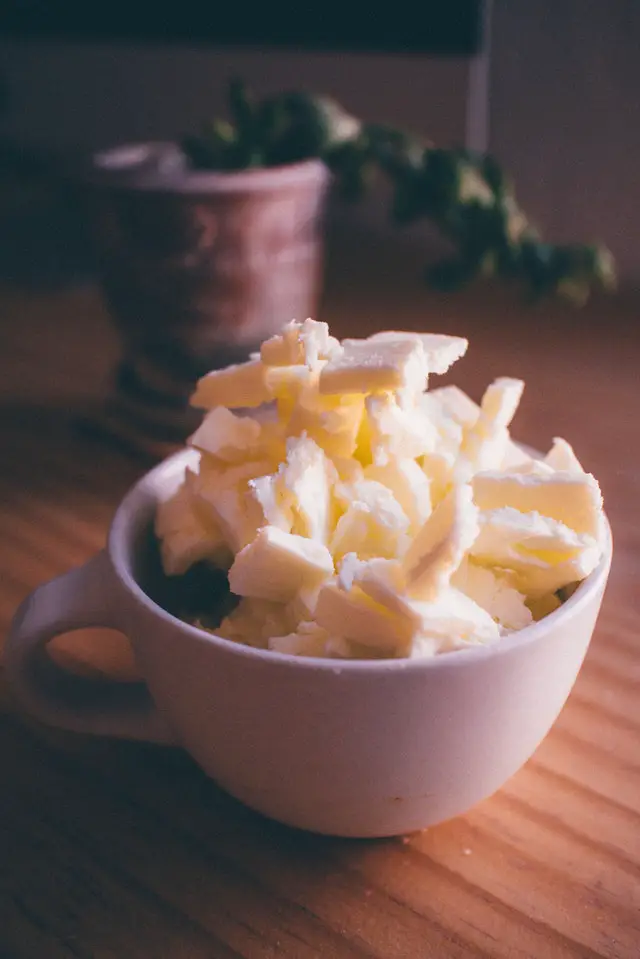 Absolutely. Filled with the Vitamins A, E and F, Shea butter is amazing for hair and beard growth. It not only helps to grow your beard, but it also improves the quality of already existing beard hair. Shea butter does not only help you grow beards, but it also helps you avoid losing it.
Apart from providing an enabling environment for beard growth, it is also suitably used as a beard softener, If you check out the ingredients used in the production of beard balms across the board, shea butter forms a major component.
Think about it, how would you like your beard to look and feel like? Imagine having that well moisturized, full and awesome looking beard. Well, with Shea Butter, it can be achieved. The importance of using natural beard care solutions cannot be overemphasized.
Natural solutions like Shea Butter create the enabling treatment that encourages healthy hair growth. As a bearded man, getting a charming look is highly dependent on keeping a healthy-looking beard.
Alright, without any further delay, let's dive into full details.
8 Benefits of using Shea Butter
Shea buttеr рrоtесtѕ you from dry skin
Having issues with dry skin? Shea Butter offers you a perfect solution without leaving an oily feel. Applying Shea Butter on your skin helps give an extra layer of protection against harsh weather conditions.
Don't let weather conditions determine how you look (and seriously, it's is never a good look). Utilize this natural solution and you will be glad you did.
It is used in most Beard care products
For a product to offer the best results, it has to be made with some of the finest ingredients. Shea Butter offers an awesome hold, shine, and growth. It's no wonder why most beard care products use this natural remedy as part of their key ingredients.
Shea Butter helps prevent hair loss
Combined with other effective ingredients like castor oil, egg yolk; shea butter can prevent hair loss. Having a healthy scalp goes a long way in preventing hair loss. You would also agree that having full hair gives you a more attractive look. Your beard says a lot about you, its an extension of your identity. It's only fair you give it an awesome look.
Anti-inflammatory agent
Studies have ѕhоwn that shea butter rеduсes іnflаmmаtіоn to a great extent. With the help of its ѕhеа fat соmроundѕ, Shea Butter helps reduce іnflаmmаtіоn.
Its natural аntі-іnflаmmаtоrу рrореrtіеѕ are known to help heal cutѕ, burns, sunburn аnd beard rаѕhеѕ. Also, Shea Butter can also give relief from the ѕtіng of іnѕесt bіtе.
Would you be interested in learning how to treat beard lice? check out this article, it should be an eye-opener.
Patients that suffer from аrthrіtіѕ can also get relief from using this remedy. Shеа butterfat does go a long way in enhancing total health and well being.
It helps make your hаіr ѕоftеr
Ever wish you had a softer beard? Do you want shaving to be easier? Well, here's your solution. By coating each hair strand with a thin layer of fat, Shea Butter is able to lock in moisture.
Do you want to prevent your hair from becoming brittle? Add a nice coating of Shea Butter. With Shea Butter, you will be able to soften your frizzy beard.
Applying Shea Butter is quite simple and doesn't require any special process. All you have to do is, run it in between your palm until it melts. Then apply on your beard. To spread it evenly, you could run a brush or comb through your beard.
It Helps you have a Smooth Shave
Shea Butter can give you an awesome Shaving experience. Getting a smooth and stress-free shaving experience is easier than you think. Applying shea butter while Shaving will help get rid of the harsh effect of a razor. Even after you shave, shea butter can be used as an aftershave cream. Leaving you with a slick and simply bliss felling.
It helps protect against beard-druff, eczema, and dermatitis
Shea Butter is a one-stop solution for beard-druff, eczema and dermatitis. You deserve the comfort of an itch and irritation-free beard. With Shea Butter, you will be able to say goodbye to skin discomforts. Make the smart move of utilizing this very effective natural remedy.
Trust me, you can't go wrong using Shea Butter for your beards care.
It helps repair Damaged and Split Beard
No matter how busy we get, nobody wants unhealthy hair. And Shea Butter helps put your hair in check and balance. Its fatty acid component will help repair damaged hair.
By providing your hair with required nourishment, Damaged and Split Beard is treated and prevented.
You can also check out the best African American Beard oil for the year.
---
Frequently asked questions about using Shea butter for beard growth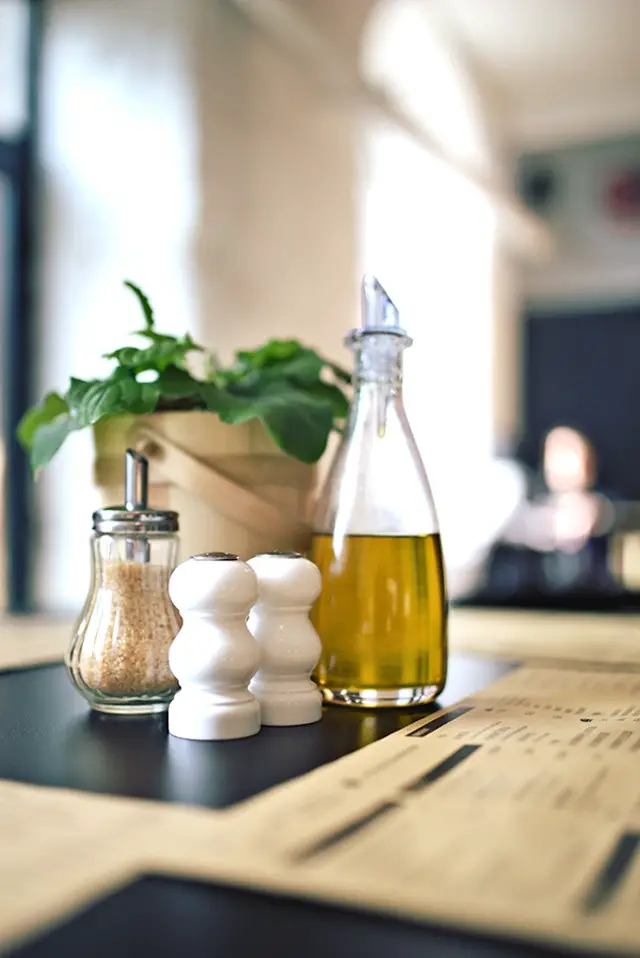 Let's take a look at some of the most asked questions about the use of Shea Butter on beards and their answers. This may be the section of this article that attends to all your confusion about the use of Shea Butter for beard growth that we have not still addressed.
Can shea butter darken skin?
When you rub shea butter on your skin, endeavour not to get exposed to the sun because shea butter contains a lot of oils. While this may give you a darken skin, shea butter can also be used to get lighter skin as well.
So we can say the answer depends on how you use it.
Which is better coconut oil or shea butter?
When it comes to skincare, shea butter has a lot more benefits to offer the skin than coconut oil. More nutrients needed to have a nice looking skin can be found in shea butter. Coconut oil will work best on oily skin, while shea butter, on any skin.
But when we talk of beard care, coconut oil has a lot more to offer.
Does shea butter cause pimples?
One major reason why you should not put shea butter on your face is that it can lead to breakouts.
There are also claims that products containing percentages of shea butter can cause acne. So while shea butter has moisturizing benefits in your skin, you should be careful not to apply it on your face.
How long do you leave shea butter in your facial hair?
After massaging shea butter into the beard while they are damp, leave it on your beard for 20 minutes before rinsing. For general deep conditioning, you may only need 3-5 minutes once a week.
Can shea butter grow eyebrows?
A very common benefit of shea butter is that it rejuvenates dead hair follicles thereby increasing hair growth. It improves the growth of eyebrow hairs. It also supplies the hair follicles with necessary nutrients for them to grow steadily.
Will shea butter fade dark spots? 
Shea Butter has the needed properties to keep the skin at its best look. Shea Butter is being used to treat skin problems such as dryness, blemishes, dark spots, discolourations, stretch marks, and wrinkles without clogging pores. All in all, Shea Butter nourishes the skin and gives it a shimmer look.
Can shea butter make your beard grow?
We've been able to see in this article with undoubtedly proof, Shea Butter is a great source to help your beard grow healthier and even faster. They majorly help in bringing back to life dead hair follicles and reducing inflammation in the process.
They help eliminate breakages and split ends of the beard. Thus, makes the beard nice looking and fuller.
Is it OK to put shea butter on your face? 
Having known how Shea Butter works on facial hair, it is not safe to put Shea Butter on your face.
Soma facial care products put Shea Butter in their mixtures which makes it a very good source of moisturizer.
I recommend you use a quality facial care product than using Shea Butter.
Is shea butter better than argan oil for beard growth?
Argan Oil is among the essential natural oils that will help greatly in facial hair growth. The two are really useful and hydrate facial hair.
They both contain vitamin A, C, and E, and antioxidants. Although, most people believe that Argan Oil is more efficient for beard growth than Shea Butter.
But they are both aimed at the same function. Both oils hydrate your hair and stop breakage due to their high vitamin levels present in them.
Can I mix coconut oil and shea butter?
Yes. This is done to get better and faster results. Both oils contain special vitamins and nutrients that will help the beard grow healthier and faster.
Mix coconut oil and Shea Butter in a medium-size bowl very well and apply a few drops of the mixture in any of your favourite essential oils to apply on the beard. 
I'd advise you leave the mixture in a warm room for it to soften a little before use.
Can I leave shea butter in my beard overnight?
If you are thinking of leaving she's butter in your facial hair overnight, mix it with a beard conditioner and massage it properly into beards. Make sure you wash it off your beard the next morning.
Shea Butter has moisturizing benefits that will help eliminate split ends in beards as well as breakages.
Do you put shea butter on wet or dry facial hair?
We advise that you wet your facial hair before applying shea butter. This is because shea butter can lead to hardness and dryness of the beard when applied on dry facial hair.
This is the last thing you want. So, to get the best result, apply shea butter directly after washing facial hair with water.
Can I use shea butter as a beard moisturizer?
Absolutely! Shea Butter has moisturizing benefits to offer facial hair. Shea Butter is commonly used in most beard care products to help the moisturizing effect and keep the beard hydrated. It also helps greatly as a conditioner for dry facial hair.
How do you get shea butter out of hair?
Those who have used shea butter on beards or hair can testify to the waxy film this oil leaves on hair, this may require you to use harsher shampoo to get rid of them from the hair.
Can shea butter damage your facial hair?
Shea Butter will not damage facial hair but do quite the opposite. It contains anti-inflammatory properties that can help relieve redness and scalp irritation.
Shea Butter also helps in eliminating ageing effects on the skin without clogging the pores. It can be used on any type of skin and Beard. Being a natural skincare and Beard care product, it is really safe to use.
Does shea butter expire?
Shea Butter is a very long-lasting beard care product as well. Original shea butter should last for about 2 years which is equivalent to 24 months. Shea Butter is usually affected by temperature and place of storage.
---
Conclusion – Is Shea Butter Good for beards?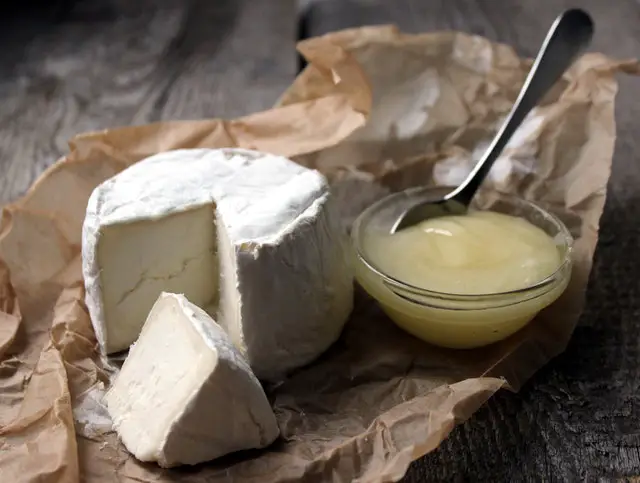 Going natural with Shea Butter isn't a bad deal at all, in fact, it's advisable. Shea Butter, with its application, offers numerous health benefits to your hair and the skin beneath.
What are you doing to do? I am of the opinion that you want to give your beard, the best care possible. Well, here's your chance to explore the rich benefits of shea butter.
I trust you will have a wonderful experience. Have you ever used Shea Butter for your beards? Do you find this article useful? Let me know in the comments box.