African American Beard – As an African American man, you know that you can't use just any product out there for your beard. Considering the fact that your hair type is different. Black men really want products that will work for their Afro haired beard. And there are quality products out there that will work for your beard. And this is what we will be addressing in this article.
We will also be providing links to these products so it can be easy for you. We know how annoying it can be to waste money on useless products that don't serve their purpose. All the products on Amazon we will be listing, all have huge positive ratings and reviews. This means that they have been tested and trusted. You will need a number of products for effective grooming of your beard. Like beard comb, beard brush, beard oil, beard softeners, straighteners, and so on. We will be taking a look at these products, reviewing them, and giving you links to products related to then on Amazon.
African American Beard care is so very important. As a man with beards, you have to know how to care for your beards properly. There are essential things you should have in your beard grooming kit. Like beard comb, boar beard brush, beard oil, and beard balm. These things listed above, are really essential and important. As a man with tightly coiled hair, it can be a little hard to maintain. The problems with African American Beard hair is that it dries fast, can be quite tough, and can quickly look unkempt. Afro-haired beards should be given maximum treatment and care. Regular usage of quality beard oils is a huge step in caring for your Afro haired beard. This beard oil performs the function of effectively moisturizing your beard. There are a number of quality African American beard oils on Amazon that you can use for your African American Beard beard.  We will be providing you with a comprehensive list of them with links to these African American Beard products on the Amazon website.
Beard oils for African American men available on Amazon
Honest Amish Classic Beard oil
This 2 oz beard oil is the definition of "classic" beard oil. The Honest Amish range of products has a reputation for quality beard products and they have truly proved their worth in the market. A lot of their customers have been dishing out praise to the manufacturers of this product. The manufacturers have dubbed this product with the phrase, "better than oil". And it truly is better than all other beard oils.
It contains 7 different essential oils that are sure to do the collective job of nourishing, conditioning and ensuring beard growth. These essential oils it is composed of have essential vitamins, antioxidants, and minerals that are sure to add great benefits to your African American beard. It is made in the U.S.A and contains Organic Argan oil, Golden Jojoba oil and more hydrating essential oils perfect for you. It is 100% natural and purely organic beard oil. And the Honest Amish beard oil is the most trusted beard oil out there! This is why they are number one on this list!
This African American Beard product costs $13.87 on their Amazon page and you can get it when you follow this link to the Amazon page.
Viking Revolution's Beard oil conditioner
This is another African American beard care product on Amazon that is just perfect for your Afro haired beard. As an African American man, you really can't afford to put your money on products that will disappoint. You need to be sure that the product you are buying will do what it is bought to do. This Viking Revolution beard oil is another beard oil you should try and it is available on Amazon. It will work amazingly for you as an African American man. This product is a top choice too on Amazon.
It also has great features too. It has a great sandalwood scent that doesn't come on too strong but is definitely earthy and nice. It also effectively fights off beardruff that is, beard dandruff. This is a problem that many African American men face with beards. And the Viking Revolution company specifically states it in its product's features that their product is your perfect bet to cure that irritating beard dandruff. It also soothes the itch and strengthens your facial hair. It also does the work of softening tough and coarse hair. So it leaves your beard hair feeling soft and smelling nice. Cool heh?
This product costs $7.95 for their Amazon page and the link to follow to shop for this product is here.
Smooth Viking Beard oil
This is another African American beard oil that you should have your eye on as an African American man. It promises to take perfect care of your African American beard. As the name implies, it helps to make your beard smooth. Very smooth and manageable. It also soothes the itch and leaves your beard mess-free with just a few drops. It has a combination of premium essential oils like Avocado oil, Argan oil, Castor oil, Sweet Almond oil, Pumpkin Seed oil and also vitamin E. This product is also very easy to use and does its job very well. This beard oil is specifically designed to soothe the itch. It has an anti-itch formula that doesn't give any room for itching in your beard.
This product costs $11.97 on their Amazon page and the link to follow to shop for this product is here.
Leven Rose Fragrance-Free Beard oil
This beard oil is another oil you should probably consider. This oil is made up of just two ingredients. They are the Moroccan Argan oil and Golden Jojoba oil. To top its uniqueness is its fragrance-free formulation. It has absolutely no fragrance. So this means it is just perfect for you if you prefer beard oils that don't have fragrance.
This beard oil soaks into your beard very fast and is very useful for calming wild beards and taming them effectively. It is packaged in a dark amber bottle to protect the contents in the bottle from harmful UV rays. This also increases its shelf life. This beard oil helps your beard to look kissable! Which is just fantastic!
This African American Beard product costs $13.97 on their Amazon page and the link to follow to shop for this product is here.
Beard oil by the Mountaineer Brand
This classic beard oil is something every African American man should look into. This is another top-rated beard oil on the Amazon website. The features of this beard oil include its WV Timber scent. This scent is a top-selling scent that is high demand among men. And hold on… This is not the only scent it has! Don't worry it has a light touch of three other scents which include Cedarwood, Fir Needle, and a touch of Eucalyptus.
All these combine to give an earthly and rejuvenating scent that is light. Apart from its amazing scent, it is also 100% natural. And yes, it is made in the U.S.A. So, to keep your beard looking sleek and well-groomed and also moisturized, do try this beard oil. It is packed in a 2 oz bottle.
This African American Beard product costs $9.50 on its Amazon page. All you need to do is click this link to shop for this product.
---
Best Beard Softeners for African American beards
As an African American man, you surely and definitely need a beard softener. You definitely need one because the natural African hair is not the softest hair type in the world.
In fact, it can be very coarse and hard. It could also be hard to brush and comb. Because of these reasons, you need a beard softener. Beard softeners usually come in the form of beard conditioners and beard oils with leave-in conditioners in them. These beard conditioners condition the beard as the name implies. They soften it as it gets conditioned. And this is really what African hair needs.
So, you might be at a loss for which African American Beard products will be good for your African American beard. Since most of the products are usually formulated with Caucasian hair in mind. Well, here we are to the rescue! We will be giving you a full low down on the best beard softeners available on Amazon that are just perfect for your beard.
Honest Amish Beard Balm Leave-in Conditioner
This quality beard softener by the Honest Amish beard brand is topping this list. This balm is made from 100% pure organic ingredients and is a blend of Avocado Oil, Pumpkin Seed Oil, Virgin Argan Oil, and Apricot Kernel oil. After being a blend of essential oils, it is then combined with fruit and nut butter like Shea butter, Aloe vera, Cocoa butter, Kokum and so on.
This unique combination in this beard balm makes it just perfect as a beard softener. It will soften your beard while also keeping it in place. It is packed in a 2-ounce tin container that is 100% recyclable. The oils and butter it contains are naturally infused. Apart from softening your beard, it also helps in relieving beard itch.
This product costs $12.87 on their Amazon page and the link to follow to shop for this product here.
Viking Revolution Beard Balm and Leave-in conditioner
This is another beard balm and softener that you as an African American man can give a try. This beard balm has a reputation of taming really wild and tough beards. This is a high-quality beard balm and softener truly! It is 100% natural and is made of the highest quality of ingredients like Argan oil, Jojoba oil, Beeswax, and Mango butter. This Beeswax that it contains is what helps it to effectively hold down the hair from being so wild. It also has a formulation of a leave-in conditioner that deeply conditions your beard hair and leaves it soft. It also helps in soothing itch.
This product costs $9.42 on their Amazon page and the link to follow to shop for this product is here.
Can You Handlebar Initiative Dry Oil Beard Balm
This dry oil, that is a balm, is another beard softener you should try for your African American beard hair. The Can You Handlebar balm promises to be crisp and refreshing for your beard. It also has a Citrus scent that is not too strong. This beard balm indeed works as a beard softener and really does its work well. Its ingredients include Castor seed oil, Lanolin, Fragrance, Beeswax, Vitamin E and Shea butter. It deeply and thoroughly conditions the beard naturally and has no harmful artificial chemicals.
This product costs $20.00 on their Amazon page and the link to follow to shop for this product is here.
Smooth Viking Beard Balm with Leave-in conditioner
This is another African American beard softener that works so well! You are guaranteed to love the way it works and makes your beard feel. It so easily turns that hard and wild beard into a really tamed and soft beard. The Smooth Viking range of products is a force to reckon with in the beard industry and for a good reason. Their beard products both the oil, balm, and kits do the work they promise to do.
This African American beard balm is not an exception. If you really want to soften your beard as an African American man, you should definitely look into this product too! This 2 oz beard balm is made in the U.S and tames even the wildest of beards. It boasts of the following ingredients: Shea butter, Mango butter, Avocado Oil, Sweet Almond oil, Argan oil, Castor oil, and Beeswax. It effectively provides enough hydration for your beard. There efficiently softening it.
This product costs $13.97 on their Amazon page and the link to follow to shop for this product is here.
Best Beard Combs on Amazon for African American men
There is no thinking twice about the fact that combing your beard is very important and so is brushing it. Combing and brushing your beard every morning before going out will help to dramatically improve your beard's look. Especially when used after the application of oil, they help to smoothen the beard. Beard combs especially to aid in the styling of beards. They (Beard combs) are your number one tool when it comes to styling your beard. There are a number of quality manufacturers of handmade beard combs on Amazon.
Though sometimes the African American beard combs come in a kit with a beard brush as well. You can go for the kit, or go for the beard combs only. The five beard combs and kits we will be linking you to on Amazon are below.
1. Beard Brush and Comb Set for Men Care Sold By Grow A Beard Company
This beard comb and brush set is one of the highest-rated beard comb set on Amazon. They make high-quality combs and brushes and they use Bamboo and not wood. You would wonder if there is any difference between using Bamboo and ordinary wood. Well, there is! If you buy a beard comb and brush made out of Bamboo, you will be doing the environment a great service.
Most of the ordinary woods used in other combs and brushes are cut out of forest trees. This means that if you buy those combs, you are encouraging the killing of our forests through deforestation. So, just by buying this set, you would have done a lot. This beard set is perfect for styling and gives you control over your beard. And also, this set will last for years. So, you will be saving yourself a lot of money in the long run.
This product costs $24.99 but has been slashed to $9.99 for now on their Amazon page and the link to follow to shop for this product is here.
2. Beard Shaping and Styling Tool Made by The Beard Black
This African American beard shaping tool is specifically designed to help you achieve your desired beard style in 5 minutes max! How cool! This product makes it so easy for you. It helps you to achieve a professional look with your beard without visiting the barber and in the shortest time possible. It has extra combs added to its sides and makes the perfect gift for any man!
This product costs $7.99 on their Amazon page and the link to follow to shop for this product is here.
3. Smooth Viking's Beard and Moustache Brush and Comb Kit
This is another trustable product by the Smooth Viking company. This kit has in it a boar bristle beard brush and a wooden comb. It makes the perfect gift set for men and the combs and brushes help in the healthy maintenance of your beard. The comb's wood is from very high-quality sandalwood and would be perfect for styling that Afro haired beard of yours! The comb in it is very durable and helps in effectively styling your beard.
This product costs $12.97 on their Amazon page and the link to follow to shop for this product is here.
4. Kent 81T's Men's Handmade Beard Comb
If you just want a single beard comb without it coming in a kit with a brush, then you should buy this comb. It costs a little over $5 and is made in the U.K. It also comes in various sizes and was found by William Kent in 1777. The comb is 100% handmade. This product costs $5.44 on its Amazon page here.
5. Favorict's Comfortable Pocket Beard and Moustache Comb.
This product comes as six combs in one pack. And each comb is 5 inches long and is specially designed to comb and effectively style that African American beard! These sets of combs are also pocket-sized and are unbreakable and very comfortable. Because it is 6 in 1 and comes at such an affordable price, you can give one or two out to your friends.
This product costs $5.99 on their Amazon page and the link to follow to shop for this product is here.
---
Best Beard Straighteners for African American men
If you wish to straighten your beard perhaps you have a curly-haired beard or tightly coiled beard, then it is understandable that you want to straighten it. There are different methods you can take to straighten your beard. Some people use chemical straighteners like straightening creams and relaxers. While some people use the mechanical method like using mini straightening irons. Here are a few of the best beard straighteners on Amazon for your tightly coiled African American beard:
Remington S2900 Ceramic Pearl Mini Hair Straightener
This hair straightener combines high and advanced technology to produce a product with high performance. You are advised to use a mini hair straightener because your beard's length is not too long. This means you can't use the big and normal-sized straightener lest you get burned. It also maintains a heat that is not too high and will quickly and effectively get the straightening work done!
This product costs $15.99 on their Amazon page and the link to follow to shop for this product is here.
Wahl Pencil Hair Straightener
This mini beard straightener has 15mm width plates which allow straightening your beard with ease. And it is just good for short beards and long beards alike! It can heat up to 200 degrees and go as low as 80 degrees. It is gentle to the hair and not harsh and leaves your beard looking good!
This product costs $168.53 on their Amazon page and the link to follow to shop for this product is here.
Lovani Ceramic Mini Beard Straightening Iron
A lot of long-bearded men prefer making use of beard straightening iron to make their beards curly again. It is far more time consuming making use of heated beard straightening iron but this can easily get it done for you without having to wait for the straightener to get heated up.
It takes 30-50 seconds to get heated up
Make use of dual voltage
Click here to buy on Amazon.
---
African American men's beard care problems
There are certain problems that come along with keeping a beard as an African American man. These problems are very commonly reported by black men that keep beards. We will be addressing these common issues in this section. There are some issues that all bearded men face while keeping beards. Sometimes, these issues are caused by our own actions. For example, razor bumps are caused by shaving. If you never stopped nature from doing its thing, that is, shaving, you might never know what razor bumps mean. So, what are the common beard care problems African American men face? And how do you handle them?
What is dandruff?
Dandruff is those small whitish flakes that fall off when you comb your beard that can potentially ruin a perfect black shirt. Dandruff is usually caused due to dry skin. It is most common on the head but unfortunately it also frequently plagues men especially black men keeping beards. So, when your skin flakes off, you have a situation on your hands called Dandruff.
But the good news is that for every problem, there is always a solution! So, if you are dealing with the problem of beard dandruff currently, you can get a quality beard shampoo and beard moisturizers like beard balm or oil. Be sure to go for highly recommended products to avoid wasting your money! Once you use the beard dandruff shampoo regularly and you keep your beard always moisturized, your dandruff will be gone in no time! Yes, it's that simple!
Razor Bumps
When you shave your beard, you run a huge risk of developing razor bumps also known as Pseudofolliculitis Barbae. Razor bumps usually look like tiny red bumps on the skin that occur as a result of irritation and inflammation due to ingrown hairs. Thing is, when you shave, you spike and sharpen the edges of your hair and as your hair grows outback, it could grow towards the skin. If it does, then it can reenter the skin back causing an ingrown hair. Because the hair is an external material and alien to the insides of the skin, the skin reacts and razor bumps form due to the irritation.
The best way to cure this condition in which a lot of black men are susceptible to is to just grow your beard! That simple! Avoid shaving to prevent ingrown hairs.
Patchiness
Patchiness is another common problem that black men face. This is the situation where your facial hair occurs and grows in patches. One way to cure this is to moisturize very well, use beard growth creams in the areas of the patch ( no hair), and brush well.
Dryness
The African hair is very prone to getting dry. Dryness can cause so many problems if not fixed. And a dry hair or beard looks less attractive when compared to a well-glossed and moisturized beard. Regularly use beard oil and balm and brush well to combat beard dryness.
Tough to Comb and Style
The texture of natural African hair can make it quite hard to comb and style. It can be too tightly coiled making it stressful to keep a natural beard without straightening it. How to solve this problem is to always wet your beard first, then apply beard oil after. It is important to let your beard be a bit damp so as for it to get soft. Water tends to soften African hair real quick. After dampening, use beard oil and brush. It will be really soft and easy to comb.
---
African American Beard Styles For 2020 with pictures
1. The Full Beard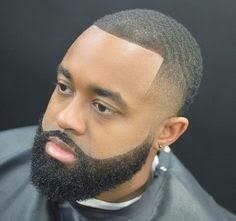 2. Goatee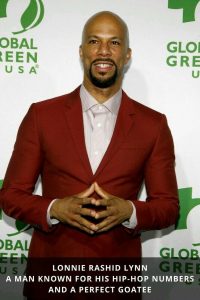 3. The Short Beard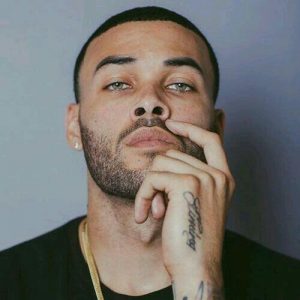 4. The Mustache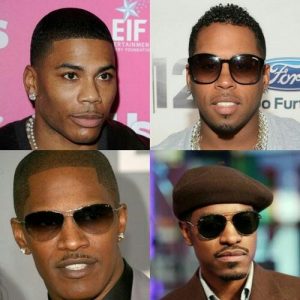 5. The Beard Stubble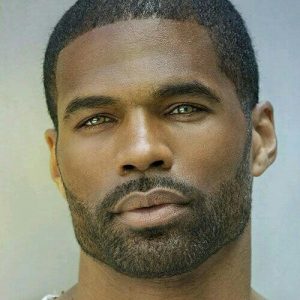 6. The 5 o'clock shadow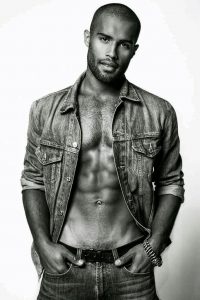 7. The Van Dyke style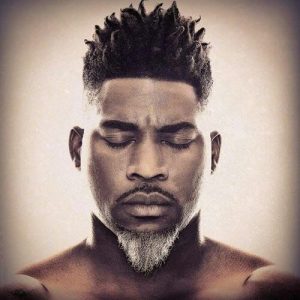 8. Cool Line up style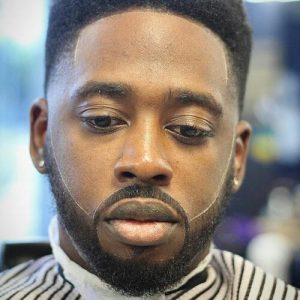 9. Longbeard
So, basically looking at all of these that have been said, we believe we have thoroughly walked you through everything you need to excel in your beard journey as an African American man. When it comes to styling your beard, you might want to visit the barbing salon for a professional touch. None of the men above could have done all that styling on their own. So, be sure to do all serious forms of styling at the barbers.
Keeping a beard as an African American man is not at all challenging in any way. All you need is a quality beard oil, beard comb, beard brush, and good hygiene. You also need to eat healthily. Eating healthily helps to encourage rapid beard growth and prevent inflammation. Also, regularly shampoo your beard at least twice a week with quality beard shampoo and use a leave-in conditioner after shampooing it.
There are indeed lots of benefits to it just by sticking to your beard grooming and not giving up on your beard. Beards have been known to protect you health-wise. It acts as a filter against harmful substances and microbes that could be eaten through your mouth. Basically, beards trap dirt. It also increases your attraction level. Men with beards have been found to look more attractive to women than men without beards. It also helps you to look more manly and confident instead of looking ordinary. Beards are gaining a come back nowadays and for good reason. Nature can't be wrong at all. God knows why He gave men beards. And sometimes, obeying nature could be the best decision you can ever make. Beards are indeed like a glorious crown for men. Keep one.
---
Frequently Asked Questions and Answers on African American Beard
Things To Consider When Buying a Beard Straightener?
You can't just wake up, open your browser, go to Amazon to place an order for a beard straightener without reading reviews or putting some factors into consideration.
Think of:
Beard Length
Work Time
Price
Ease of Use
What is the best beard straightener for me?
The best trimmer is the trimmer that suits your needs, the one that is suitable for Mr. Jack beards might be different from yours, his beards might not be as thick as yours. So make sure to read the full specification on Amazon before placing your order.
What Are The Benefits of Conditioners?
The following are the benefits of using a beard conditioner:
Nourishes and moisturizes the beard
Makes the beard shine after a wash
Soften the beard
Eliminates dry skin and irritation.
Styling of the beard gets easy.
Heal the skin.
Makes combing easy.
How Often Should You Use Beard Conditioner?
How often you wash your beard is determined by circumstances such as the nature of work and your personal choice. If you work in an office washing of your beard on a daily basis is not needed, on days you don't want to wash just give a good rinse.
Can Hair Shampoo Be Used For Beard?
Hair shampoo can be used for the beard but it is not a good practice. Ingredients used in the production of hair shampoo can strip beard off its natural oil.
At What Stage of Beard Growth is Comb Needed?
Beard Comb is needed when the beard grows a bit longer, and that should be when the hair is at 3-5 months. Until this stage, it is better to make use of a beard brush.
---
Conclusion on African American Beard
From reading this article, I believe that as an African American man, you know how to effectively take very good care of your beard. It is no secret that Afro haired beards are not easy at all to groom. From dandruff problems to texture problems to razor bumps, it can all be so overwhelming that you will want to give up on keeping your beards. But follow the steps and advice given in this article and don't ever give up on your beard. By using the right beard care products, you can really have a fantastic time being a bearded man. Just follow the right beard grooming practices and use quality products and you are good! Enjoy!