How do self-sharpening clipper blades really work?
Regular replacement of your clipper blades will cost you a lot from your wallet, that is why the essence of a self-sharpening clipper blade as a feature of your clipper can never be overlooked and overemphasized.
In some of my recent posts where I talked about best trimmers for men and clippers for black men, you will notice that I stressed on the need for these top picked clippers to have the self-sharpening blade features.
Based on research, it was discovered that most men tend to spend more on replacing the blades of their clippers than the actual amount they bought those clippers.
Top-notch clipper brands like Wahl and Braun are aware of this and that is why they thought of a way to make grooming life more simpler and economy friendly by creating clippers with self-sharpening blades. How sweet!
As a salon owner, if you want the best blades that can always do the job as perfectly as when it was newly bought, then you had better start thinking of getting a beard clipper with a self-sharpening blade.
Now when you start surfing the internet to get perfect hair Clipper, you will notice that most products emphasize the effectiveness of their blades.
If you end up buying any Clipper with shoddy blades, they're going to dull out very quickly and that is going to create big problems for you and perhaps, your customer.
Today, I may not go deep into showing the features of any best trimmer or clipper. But we shall take a microscopic view of what self-sharpening blades are, how they work and why you need them for a peaceful and perfect haircut.?
What are self-sharpening blades in clippers?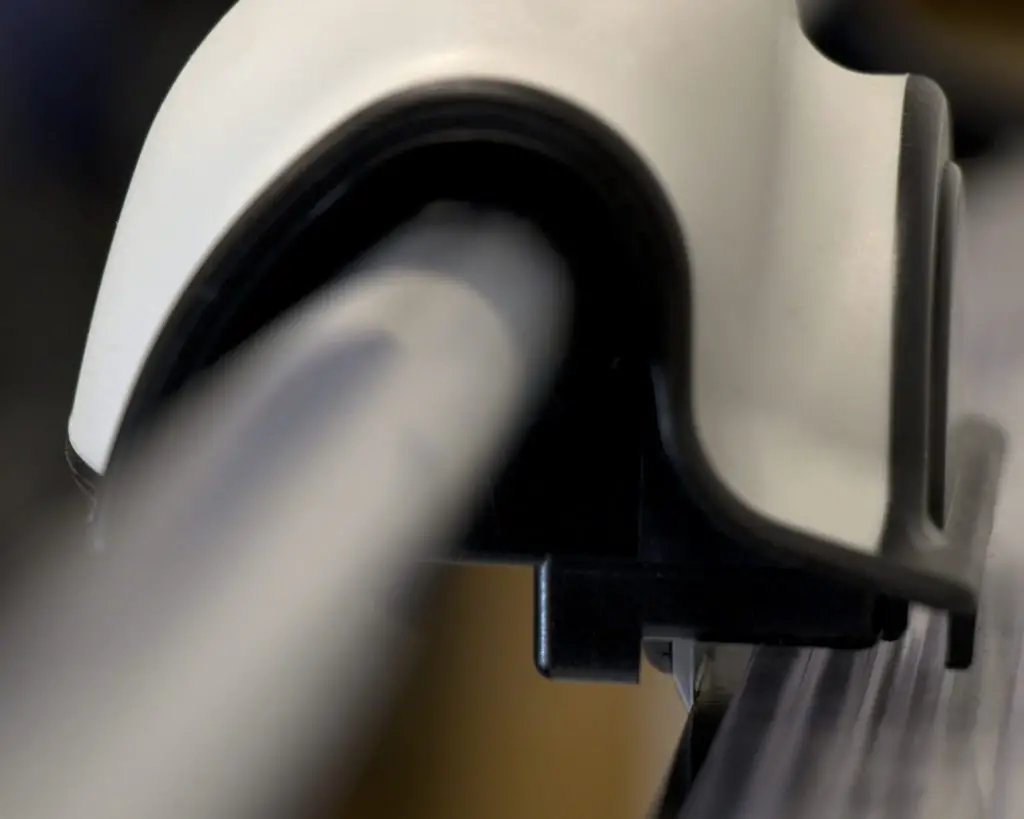 In a simpler manner, Self-sharpening blades are typically found in rotary paper cutters. The base of the paper cutter, on the cutting edge, has a strip of metal along the entire length of the cutter. As the cutting blade is used to cut paper, it also rubs against this metal strip, causing the blade to sharpen. And of course, by itself.
How does self-sharpening clipper blades work?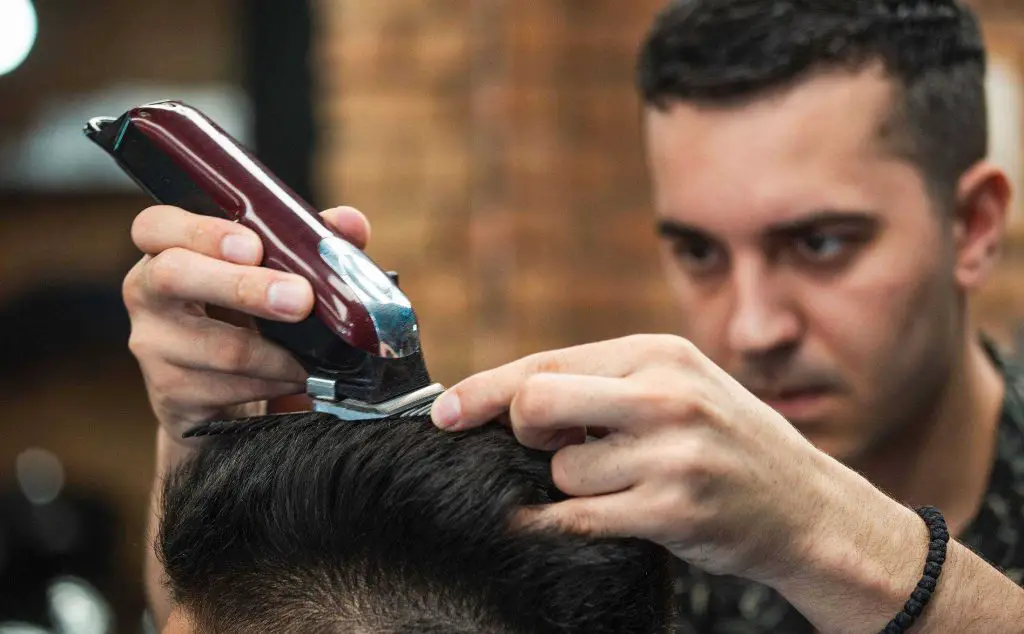 Now I'm sure you have a picture of how it works via my definition. But it will be better to elaborate here. Our main dish for this article.
So, how is the self-sharpening blade system going to work?
Basically, you should know that the clipper is going to involve a blade and a piece of metal.
It is needless to tell you that a certain type of metal can be used to sharpen knives and blades. Yeah? When the unit is turned on, the blades are going to move and they're going to rub against the metal.
What happens when there is a friction of metals? They sharpen yeah?
If you can liken this mechanism to the concept of sharpening a knife using a sharpening stone or a grinding stone, then you will get the whole thing.
Will self-sharpening clipper blades dull?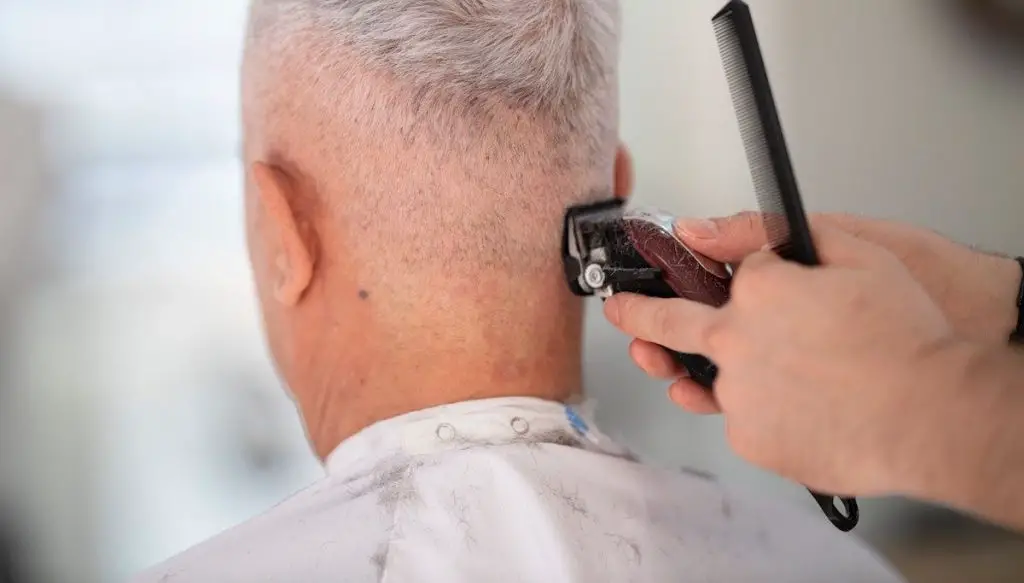 Let me state it down here that there is heavy debate as to whether the effectiveness of self-sharpening blades is guaranteed or not.
While many people are confident that their blades are remaining sharper for a much longer period of time. There are other people who refute this claim. They suggest that the self-sharpening blade is nothing more than a gimmick. What do you say?
All in all, the system should work. If everything goes as intended, the system would indeed sharpen the blade and that would make it sharper. It is no gimmick.
How to maintain clippers with self-sharpening blades
I discovered that most men who buy clippers find it hard to maintain it. Especially when they have misplaced their user guide manual at one point or the other. Well, you will need to take maintenance seriously if you want your self-sharpening clipper blades to work effectively.
To maintain your hair clippers properly, a few tools will be necessary. You will need different tools depending on how thorough you want to be in maintaining your hair clippers.
Note: These are not instructions for professional barbers
I've made this instruction for individual users who cut their own hair, or their children's hair at home.
Salon owners need to always clean their clippers because of all the different heads of hair they maintain on a daily basis.
So the following guide below will help you clean and your clippers like a pro
How to maintain clippers with self-sharpening blades – Step 1: Gathering Tools
The basic tools you will need for proper cleaning of clipper blades include:
Screwdriver
Toothbrush/wire brush
Rag
Blade cleaner
Blade oil
Rotary tool – optional
Since we are dealing with self-sharpening blades, They will likely require either a Philips or a flat head screwdriver.
After choosing your screwdriver, you should not forget to have any old toothbrush.
*Please, not the toothbrush you use for your teeth. You don't want to see hairs in your mouth the next morning, do you?*
For lubrication significance, there is a need to have some blade oil. Since the blades sharpen by themselves, then you do not need any honing stone for sharpening whatsoever.
Now, would you prefer a corded or cordless clipper? Well, It's unlikely you'll be worried about cutting your hair in a survival situation, and you probably wouldn't have anywhere to plug the clippers in any way.
Bite the luxurious bullet and get a real clipper, it will pay. If you really need Sharper blades and you have no experience with honing, I recommend this article HERE or taking them to a professional.
How to maintain clippers with self-sharpening blades – Step 2:  Blades From the Clippers should be unscrewed
This is a simple step. I will not need to give many directives on this. Simply, Grab your screwdriver and unscrew the blades. There are usually two screws holding the blades in place.
Plus, You must unscrew both of them. Once the blades have been removed, there is no need to disassemble the entire frame of the clippers unless you are making electrical repairs or you're just curious about what's in there.
How to maintain clippers with self-sharpening blades –  Step 3: Brushing Off the Hair
In this step, all you need to do is to Grab your old toothbrush and brush the hair from the blades as if you were trying to prevent a baby alligator from getting gum disease. Be brisk, but careful.
And please ensure that you use blade cleaner instead of toothpaste. You can also use a wire brush or steel wool, or a rotary tool with a wire brush attachment if your blades are extra crusty.
Wipe off all the hair from the housing as well using the toothbrush and a rag. If you're going to use a wet rag be careful not to get water inside of the clipper housing. You don't want wet electrical components. Except they are waterproof.
How to maintain clippers with self-sharpening blades – Step 4: Oiling and Assembling
Here is the last phase. Your clipper blades are now looking fresh and free from those hairs and little rusts. It's time to assemble them. But before then, you should go into the oiling part.
Usually, clippers come with oil. However, there isn't usually a lot, and sometimes it can leak out. You can pick some up wherever they sell clippers.
Another option would be olive oil. This is not ideal and shouldn't be used regularly. However, if you're in a pinch, it is a decent lubricant that people usually have. Next time you go to the store just remember to pick up some oil that is designed for machines like hair clippers. Wipe off the olive oil and apply the good stuff.
Apply the oil to the blades where they meet, then assemble the clippers. Leave the screws holding the blades a little loose.
Now, Whose hair will you be cutting with these clippers? How confident are you in your barbering abilities? If you're going to be cutting kid hair, I'll advise you to align the top blade slightly in front of the back blade to prevent nicking whoever's head you're cutting.
Once you have the blades where you want them, tighten the screws then use the adjustment to check and make sure everything is in order. Apply more oil and run the clippers for a minute or so. Wipe off excess oil before using the clippers to cut hair. And that is it!
What are the benefits of clippers with self-sharpening blades?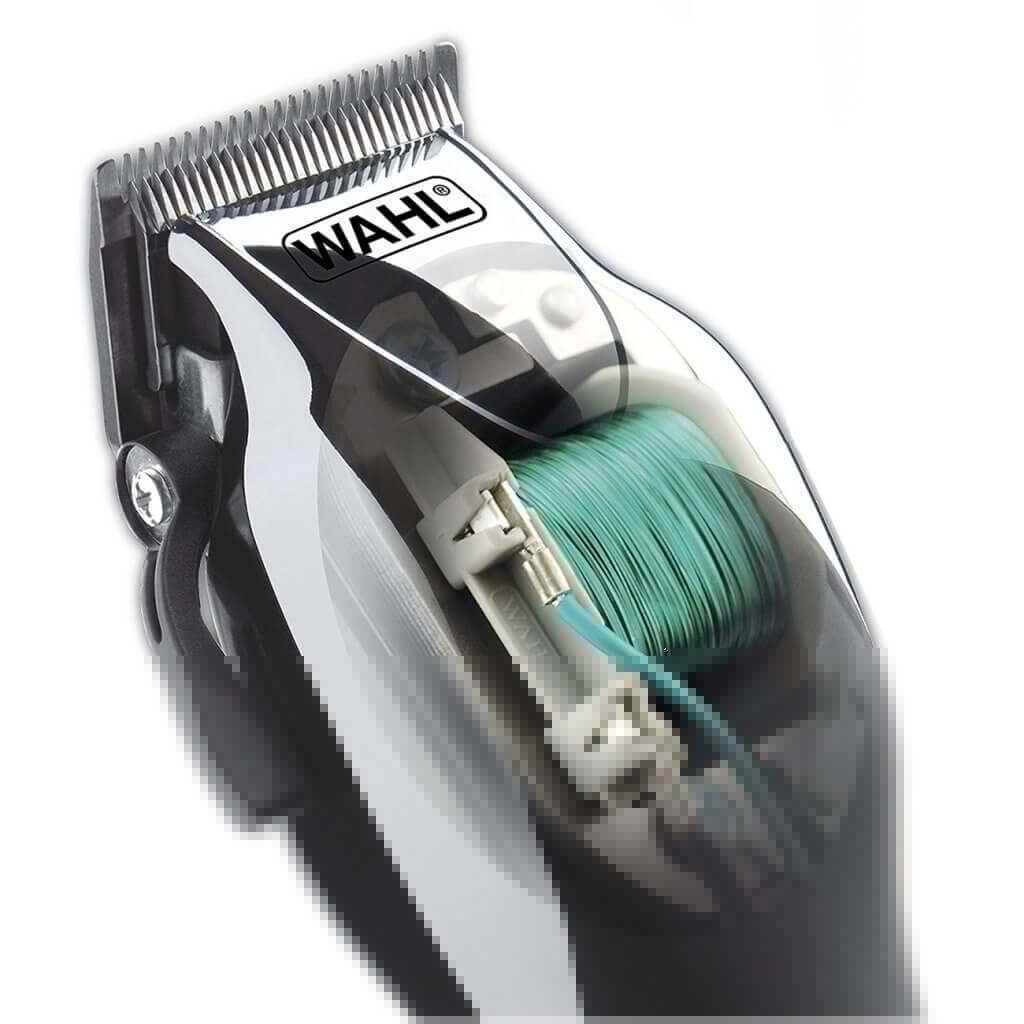 Trust me, this type of blade is going to make your life so much easier. So, what are the perks? You're about to find out.
It saves your money
If you want to think of any benefit to get from these kinds of clippers, the frost that comes to your mind should be that self-sharpening blades are going to save you a significant amount of money in the long run. Hair clippers are already somewhat expensive.
As for normal hair clippers, You could always replace the blades, but that would be very expensive. Replacement blades are going to cost just as much as a new clipper. With that being said, you need to understand that self-sharpening blades can save you a lot of money.
It is really in your best interest to buy one that is going to last a lifetime. You aren't going to be able to do that if the blades are going to wear out after a few months of use.
When you have a clipper with self-sharpening blades, you can rest assured knowing that the blades are going to last a much longer period of time. In this way, you'll save yourself money and the clipper will prove to be a better overall investment.
It saves your time
We just looked at how it can save your money. So here is how it can save your money in another significant way by saving your time. Because time is money.
Since the blades are going to sharpen themselves, you won't have to worry about replacing them too often. Another thing to note is that self-sharpening blades are going to save you time and energy. It might not take too long to replace clipper blades, but it is still a big hassle.
This is yet another reason that you'll want to choose a clipper that is equipped with self-sharpening blades. It will definitely make your life easier and it'll save you some time too. Plus, you won't need to go out and buy a screwdriver.
Clippers with self-sharpening: where to buy?
To get a clipper that has the feature of a self sharpening blade, you will need to look into some special details that will show that they will not get dull like the normal ones. 
The first time I purchased a clipper with a self sharpening blade online, I was quite optimistic and ready to take advantage of such a feature. I was as well excited because I will no longer have to waste my time sharpening dull clipper blades, or wasting money replacing them frequently. 
Although my expectations were not cut short, there are some notable tips I need to share with you when it comes to buying a clipper blade. 
The first thing is that you should not be  carried away with the self sharpening blade feature. You should also look into other specs like being Rechargeable and all. The best trimmer for facial hair or clipper for the Hair on the head should be reliable and Rechargeable. 
Going to the salon to have a professional haircut is not a bad idea, but you can become your own professional and save money, time, and stress. 
Before I got my clipper with a self sharpening blade, you will only see me in the salon when there is a need to sharpen the blades. Dull blades. 
But not anymore though. 
I also spent some time understanding how well a self sharpening blade clipper should be cleaned and maintained. Unlike other clippers where you disassemble and use coaster sharpening stone to sharpen, these kind of clippers sharpen themselves. In other words, most of the maintenance duty of the user will fall under lubrication, cleaning and storing. 
When people search for clippers that have a self sharpening blade feature, I expect them to also look into the grades of precision blades that they possess. As much as they are unique, there are self sharpening blade clippers that are not really nice. 
I wanted to achieve a professional result at home, and I wanted a cool clipper that has self sharpening blades. There are, of course, myriads of such clippers online but I came across Wahl  Wide T-Blade trimmer and everything about it caught my attention. 
This is a clipper with a self sharpening blade feature that I can recommend to any one over and over again. 
It is what I'm currently using and, till now, I have not pen down any downside of the tool. It  standard width, wide T-blade, & detailing blade for beard & mustache trimming, hair cuts, touch ups, body grooming. It has always helped me in achieving the look I want with its  13 lengths from super close stubble to 1″. 
 It is also an ideal  trimmer for ears, nose, eyebrows, goatee, and detailing. Check it out here. 
Self-sharpening blades work. And they work exceptionally well. Surely, people will argue that technology doesn't work. This isn't the case. While there is no scientific research, self-sharpening technology should work exceptionally well.
At the end of the day, there are pros and cons associated with self-sharpening blades. And I'm sure this article has enlightened you to this point.
If you need the best clipper with self-sharpening blades, look no further we've got the best product recommended and perfectly reviewed from testing and experience right HERE
Do you have a question or contribution to all I've said? Do let me know via the comment section. Thanks.