Ways To Grow A Beard As A Teen: Once you get into your teen years, there is a relatively high tendency for waves of change to stir up in your personality, as well as your thinking capabilities and ways. This period holds responsibility for charging individuals to crave freedom from the tag of being a child. And in addition, during this period, individuals experience high pressures of wanting to look even more mature and older.
Being a teenager is really tough, and sometimes tiring for everyone. During this period, you'll experience puberty at its peak, you'll constantly feel out of place – this I really do not know the cause, you'll frequently also be exposed to terrible music.
However, among all these, the most paramount aspect of joining the teen's clique as a guy is the first sign of facial hair. Many a time, it starts with slight hints of mustache, and also varies widely across all guys, depending on one's genes and other related factors.
In this article, as a teenager, an impending teenager, or a parent, I'll be taking you rather briefly on "how to grow a beard as a teenager". This is however quite a little bit confusing, and you might just get everything amiss and juxtaposed if not carefully handled. Thus, I'll be varying through a couple of sections that I found out to be useful and needed, in this case, we're about studying. I guess we're ready!
Teenage Beard Growth Stages
Before we discuss the various ways to grow a beard as a teenager – of course, which I'll do step by step, don't you feel we should first examine the various stages teenagers pass through during beard growth? We should start there, right? Fine!
So, without much ado, let's quickly do that. However, please still bear it at the back of your mind, that these stages still depends on your kind of gene.
Stage One – The First Seven Days
I'm sure you aren't expecting your beard to grow pretty long within the first few days. You aren't, right? Fine. But if you are, then you must be joking! Sincerely really joking. Cause. The first seven days of bearding seems almost tantamount to nothing actually – to be Frank.
The first seven days of beard growth is usually quite easy for you as a teenager. Why? It simple. It's simply because you still do not have much to do or think about concerning such beard – they aren't yet noticeable (that's if they're even noticeable to others apart from you). Within this time, you really do not need to invest in your beard, although you can constantly apply beard oil in order to keep your beard moisturized and hydrated well enough. Also, avoid shaving during this period.
Stage Two: Week 2 & 3
Having survived the first stage, the 2nd and 3rd week sees you through signs of small beard form on your chin. Many teenagers, however, do feel awkward at first, but at this stage are you going to know the kind of beard that'll be forming on your chin, and also how to shape it.
At this stage, it is usually advised that you start researches about the kind of beard care products you'll use – say beard oil, shampoo, trimmers, beard balm, et al.
Stage 3: Weeks 4 – 5
So you've used up to a month after seeing traces of facial hairs on your facial compartment – congratulations, sincerely you've gone far. However, what should be your next step of action? You're seeing a specific number of beard on your face, so what are you to do next?
This is a time you'll experience little itches, and a strong desire to shave, which is usually caused by dry skins – happens mostly when it's been a long while you've caressed your beard and the skin below it with beard oil, & beard balm.
I'll advise you get cheap beard oil or luxury beard oil within your budget and apply them generously on your beard. This beard oil will help you remove/reduce drastically itching, and also simultaneously bettering the nourishment of the beard.
Stage 4: Week 6 – 7
In this phase, you'll really need to trim and style your beard rather frequently, and also according to its requirements because it is growing in a relatively hurried manner.
At this stage, it's now really evident or rather visible that you're actually growing bear, & it's completely on intentions. However, it is not really nice to trim your beard yourself at this stage. Instead, go to a professional barber who'll, in turn, help you perfectly style your beard.
At this stage, your beard would experience large growth of beard ads depending on your kind of beard, maybe a long beard as well. You can also get a beard brush/comb in order to brush your beard even with style.
Stage 5: Week 8 – 10
Beard takes full shape at this stage, and most importantly, a regular visit to the salon is totally compulsory – in order to help your beard stay in order.
When it actually comes to the maintenance of a beard, then you should have a schedule for trimming your beard and when to stop. Depending on how you want to breed your beard.
Stage 6 – 1 Year
At this stage, your beard is fully grown and thick! Happy right? Good!
Now that you've amounted to a whole year, almost achieving your desired look – you've grown a full beard & this is one of your achievable moments – you're happy! You must be really proud of yourself and your beard now. At this stage, you're now accustomed to your long beard as well and you'll also love to flaunt it as well.
Stage 7 – The Final Moments
Your beard has rapidly grown into its full size, and surprisingly, you're craving to look different again. Funny right?
You can carve out some unique facial expressions or designs as regards your beard. But, In case you want to look totally different, then you can possibly make use of the beard razor and shave them off totally – but do not worry, this is usually temporary, as with time the shaved beard would spring out again – history would repeat itself again!
Yea! These are the stages of growing a beard as a teenager. Did you get these right? Fine! Now let's quickly step on the pedal and zoom off into the actual deal of this article – How to grow a beard as a teen.
However, just as gene plays a very important role in determining the rate & time at which one grows a beard, as a teenager your age sometimes also plays an important factor. Thus, following this section would I be discussing ways to grow a beard at two important ages in growing beards – 14 & 15 years. Are you set? Fine! Let's move…
How To Grow Beard Faster At 14
You're 14! Yea that's a pretty lot of maturity – and yea at this age you can start having a beard. Yes, you can.
In this section, I'll be discussing how you can grow a beard faster at 14.
1. Clean The Face Regularly
As a teenager, learn to wash your face twice a day using a type of mild cleansing gel or soap preferably. However, it is usually advised to use hot water for this action – it helps open the pores of the skin.
2. Exfoliate Dead Skin Cells
In most situations, your skin is usually layered with dead skin cells which in turn blocks the natural growth of your facial hairs. Thus, as a teenager, y you should use a good exfoliating scrub for at least twice or three times a week. However, please make sure the scrub you'll be using is specifically meant for men and also most importantly suitable for your skin type.
3. Eucalyptus
When choosing moisturizers, or creams or beard oils generally, make sure to choose one which contains eucalyptus as one of its makeup ingredients.
Eucalyptus helps generally to keep teenager's skin highly moisturized and hydrated as well – makes your skin softer and in turn, also making your beard grow faster.
4. Take Vitamin
Not having enough vitamins in the system greatly slows down the growth of a teenager's facial hair. This is usually caused by not following a good diet or a deficient one. If Vitamins such as B1, B6, B12 are deficient in your body, it could make the appearance of your beard get delayed.
These vitamins help to increase the rate at which teenagers' facial hairs appear – even in abundance sometimes.
5. Regular Intake Of Protein
A daily dose of protein also increases teens' chances of growing beards and even a mustache. Since, the best sources of protein are; meats, eggs, nuts, and beans, thus they should be taken into your system in abundance – although still in the required amount.
It however still depends on the kind of diet you follow as a teenager – either a vegetarian diet or  A non-vegetarian diet.
How To Grow Beard Faster At 15
There's actually little or no difference between the ways in which you can grow a beard faster at the age of 15 and as well as 14.
However, there are little discrepancies between them – just a little, and sometimes no differences actually. Thus, below, are little ways quite different from those listed above.
1. Massage
Massaging your facial skin gives room for improved circulation of blood and also simultaneously promoting the hair growth of the massaged area.
Free advice! – use suitable beard oil for this action…
2. Rest Well
It's important for a teenager to catch enough sleep & rest so that you can grow the way you should. Experts have confirmed 8 hours of sleep per day as the crucial need to recharge your body, and also encourage the growth of facial hairs.
I think that's all I need to add… yea! That's all.
Having concluded on that, I would want to also quickly state that apart from these methods aforementioned, there are actually loads of beard growth creams that can be applied on one's skin in order to stimulate beard growths.
I'll be discussing a fee for these products in the next section.
"Grow Beard Fast" Creams
Simply putting, for beards to grow fast, the most essential "instrument" needed is the Beard Oil. However, before you buy beard oil, there are a few things that need consideration.
Firstly, you need to assess the skin area of your skin – an oily skin should recommend a water-based beard oil, and dry skin should recommend a natural and highly hydrating beard oil. And in cases where your skin is hypersensitive, then you should avoid strongly scented beard oils in order to avoid irritation.
All that been said, let's quickly outline a few of the beard oil available around you.
Honest Amish Classic Beard Oil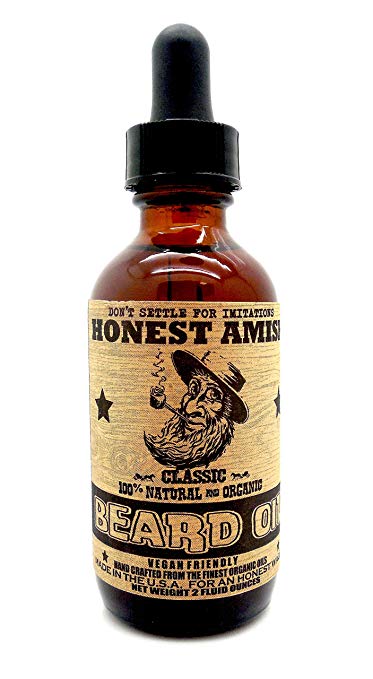 Basic Features
Natural and Organic Beard Conditioning Oil
Contains Virgin Argan, Golden Jojoba, and 6 more premium hydrating oils
Softens beard, relieves itchiness, and conditions skin
Classic scent
The most trusted brand for beards in the world
This really helped make my beard softer and got rid of the itch that usually stopped be from continuing to have a beard. I used to give up on it and go bare faced for years, but this is helping me get over that itchy hump in beard growth, and making it feel and look great too! Can't say anything is wrong with it honestly. That's all I can really say.
CLICK HERE TO BUY THIS PRODUCT
Lanthome Beard Growth Oil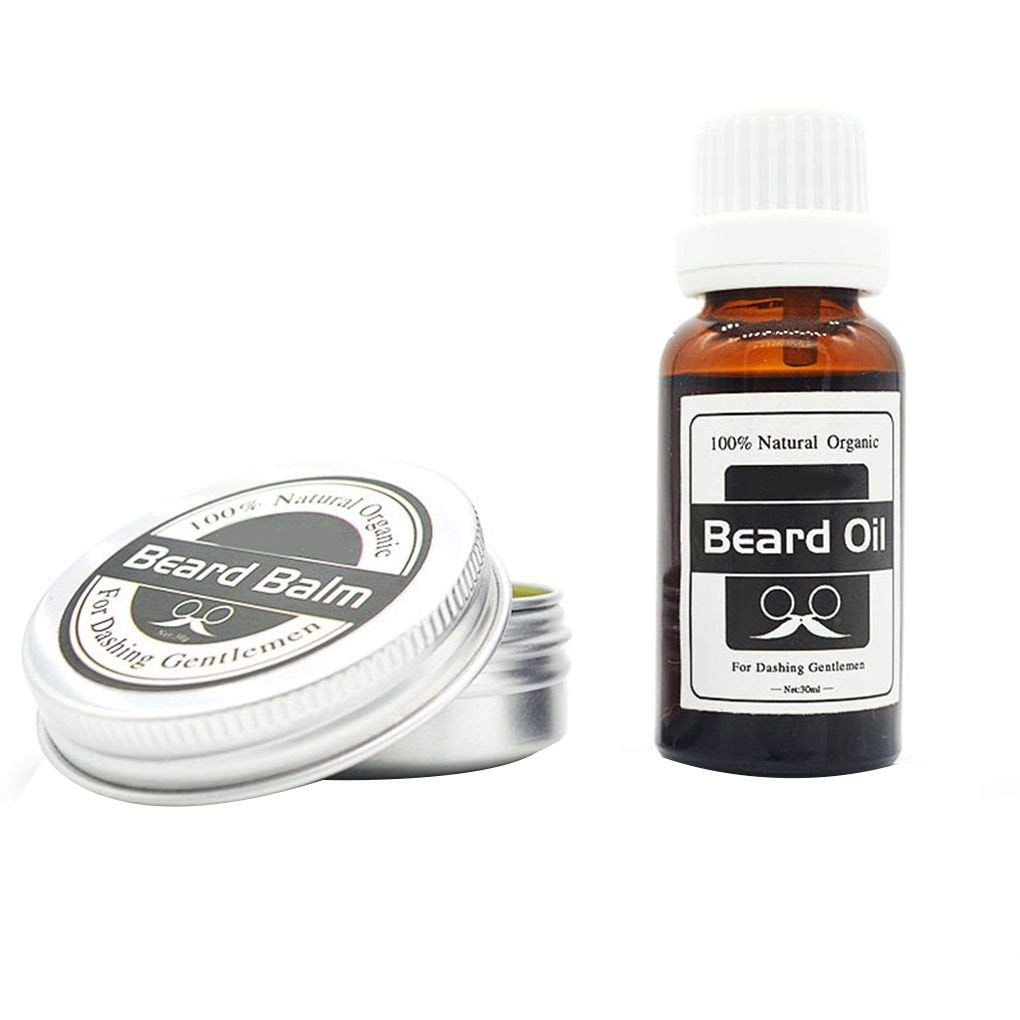 Basic Features
Strengthens hair roots and moisturizes your skin
Promote healthier and stronger hair and foster growth
Enriched with black seed oil and black currants.
CLICK HERE TO BUY THIS PRODUCT
Leven Rose Beard Oil and Leave-In Conditioner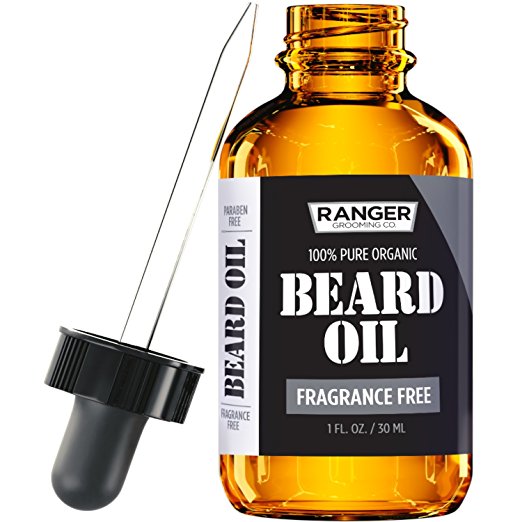 Basic Features
Best Beard Oil Fragrance-Free
It eliminates Itching and Dandruff (Bearddruff)
No fillers, fragrances, additives, parabens or GMOs
Calms under-beard skin and moisturizes beards for a lustrous feel
Groomed beard looks and reduces dark spots
CLICK HERE TO BUY THIS PRODUCT
The Shaving Co Beard Oil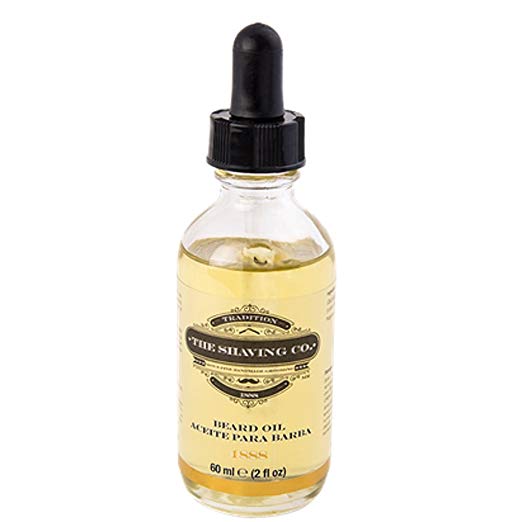 Basic Features
Conditions and Softens Beards Making Them Look More Attractive
Gives Beards a Polished Shine And Nice Aroma
CLICK HERE TO BUY THIS PRODUCT
Beardoholic Beard Oil
Principally, Beardoholic addresses the issue of itching and irritating skins with its beard oil. This oil is made as well from all-natural ingredients that have loads of health importance to one's beard.
Apart from its ability to fight against itchiness, this beard oil also possesses a manly scent, and also an easy to use scheme – this product comes with an easy to use dropper which ensures just the exact amount to be used.
Its ingredients are Jojoba Oil, Aragon Oil, Castor Oil, Fragrance Oil, Grape Seed Oil, & Wheat Germ Oil.
Bought this after reading recommendations on Pinterest for conditioning and beard growth tips. Stuff smells so clean and refreshing- nothing compared to the local barbers, target etc.. save your money at the stores and buy this. Don't use more then recommended, you do not need to- 3 drops is plenty and evenly spreads to your beard. Love it
CLICK HERE TO PURCHASE THIS PRODUCT
---
Frequently Asked Questions and Answers
Can A 15 Year Old Grow A Beard?
Beard hair becomes visible within the age of 15-18, this is the point in which they are patchy or extremely thin. Full adult beard starts showing at age 20. Yes, a 15-year-old can grow a beard, but it is rare to see a 15 yeard old boy have a full beard like that of James Harden.
Will Shaving My Beard Help It Grow Faster?
The popular belief is that shaving off a beard makes it grow faster, whereas the reverse is the case. Shaving of beard hair or another part of the body will not make them grow faster in any way. Shaving off your beard hair as a teenager will make it look attractive and easy to maintain.
How To Know If You Will Get A Full Beard?
Growing full beard is not for all men and that is why the majority of teenagers find it difficult to grow a full beard; even after drugs, supplements and cream have been used. The first checkpoint that determines the chance of a teenager to grow a full beard is through the father if your dad has it, you will have it as well. – It will also resemble your dad's.
What Age Does Full Beard Come In?
Beard starts to grow in the early teenage years, between sixteen and twenty years of age, and most males do not grow a full beard until their early twenties or after.
---
Conclusion on Ways to Grow A Beard As A Teen
…and it's a wrap, guys! It's being really nice walking this journey with you.
Growing a beard is a process that must be dully observed, it is not a day job and no one can just wake with full beards without passing through the strands of hair stage. To grow beards as a teenager you need to know certain things and we have discussed them in this article; we discussed on stages of beard growth, how a 14-year-old can grow beards with the help of drugs available on Amazon and we also provide answers to possible questions that may come to mind. Following the tips are given here will put you on the track to growing your beards to its full potentials.
Follow these tips explained In this article, and as a teenager, your beard would always make people confuse you for an adult. Giggles**
Keep Bearding friends!